True friendship between dogs exists and we have the proof. Happy and Attila are two amazing Ferplast Ambassadors. Their owners, Giorgia and Martina, met on social media and, thanks to their love for dogs and hiking, have established a very strong link that unites the two four-legged ones too!
Animals are truly man's best friends, but the thing that amazes us the most is that they also bond with each other. We interviewed Giorgia and Martina, the parents of Happy and Attila and they told us how the friendship between dogs was born.
1) When and how did you meet?
Instagram was our cupid, we were each other followers and exchanged likes and comments on our posts. Little by little we began to write each other messages, chatting and exchanging advice as dog lovers. We talked about trekking, places to see and products to use… this way a beautiful friendship was born!
Giorgia/Happy
The first real meeting took place in Riccione, about a year ago. Martina told me they were looking for model dogs for a workshop with an important German dog photographer. She would bring Attila, so I took advantage of it and decided to bring Happy too.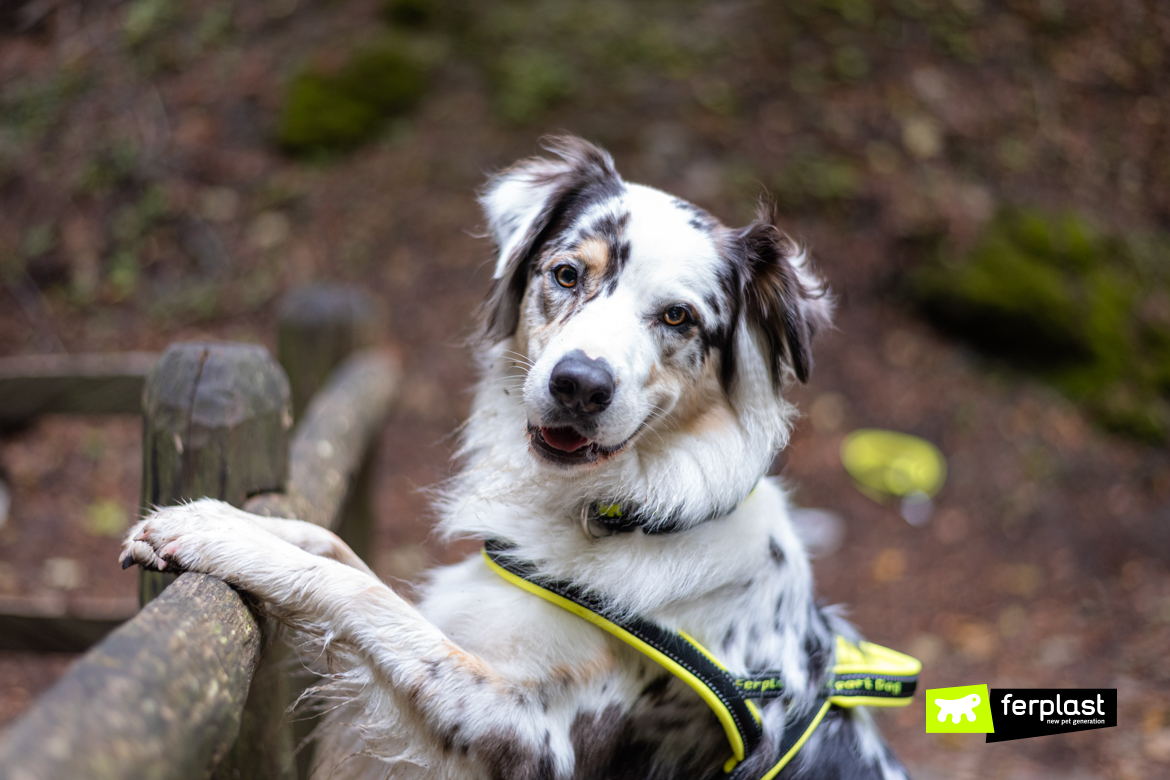 Martina/Attila
I had been following Happy and Giorgia on Instagram for a while, and when we met on the beach in Riccione it was a little weird, but there was immediately a good feeling both between the dogs and between us. Attila and Happy immediately started playing and running together, as if they had known each other forever!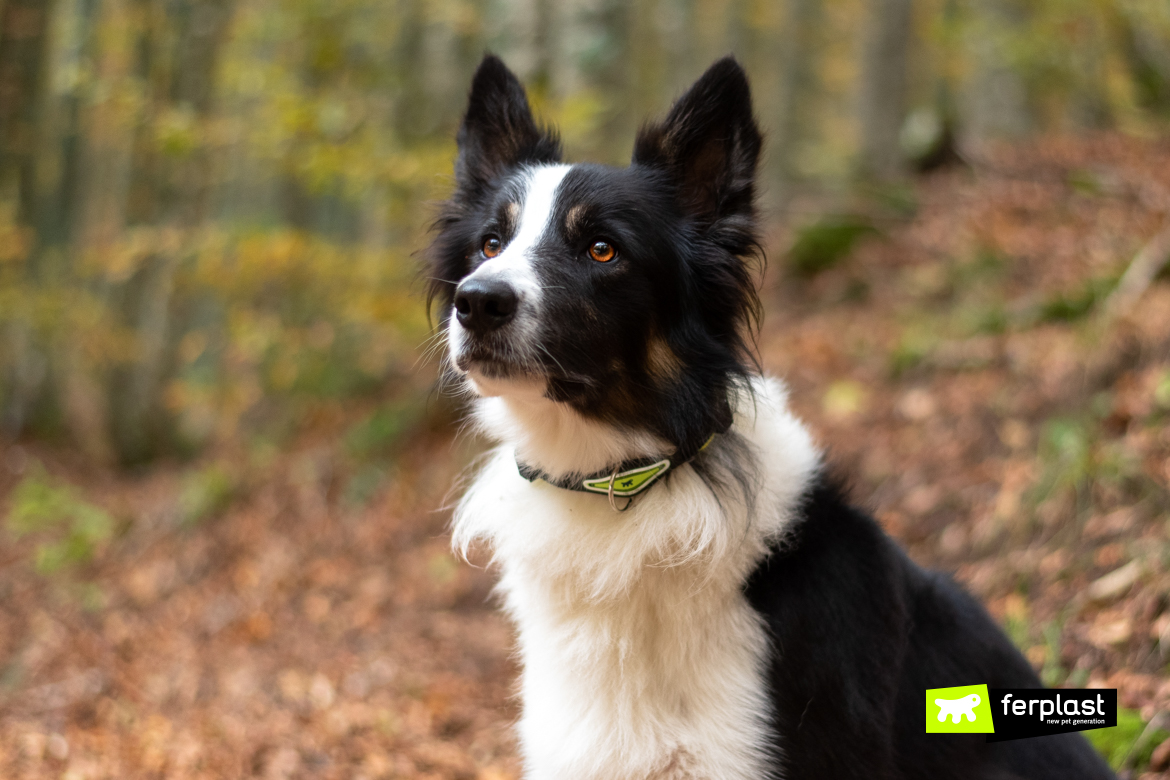 2) What do you like to do together?
Our favorite days are those spent together hiking in nature, leaving the two dogs free to run and jump. We both are passionate about photography, so we love to improvise photo shoots having Happy and Attila as models. Together they make a beautiful couple, they run after each other and play, but they also know how to stay calm and pose. They are both very good at doing tricks and obeying commands, so they are always rewarded with lots of cuddles and prizes!
We do not live nearby so there are not many opportunities to see each other in person, but thanks to social media we manage to keep up about our dogs and what they do in everyday life.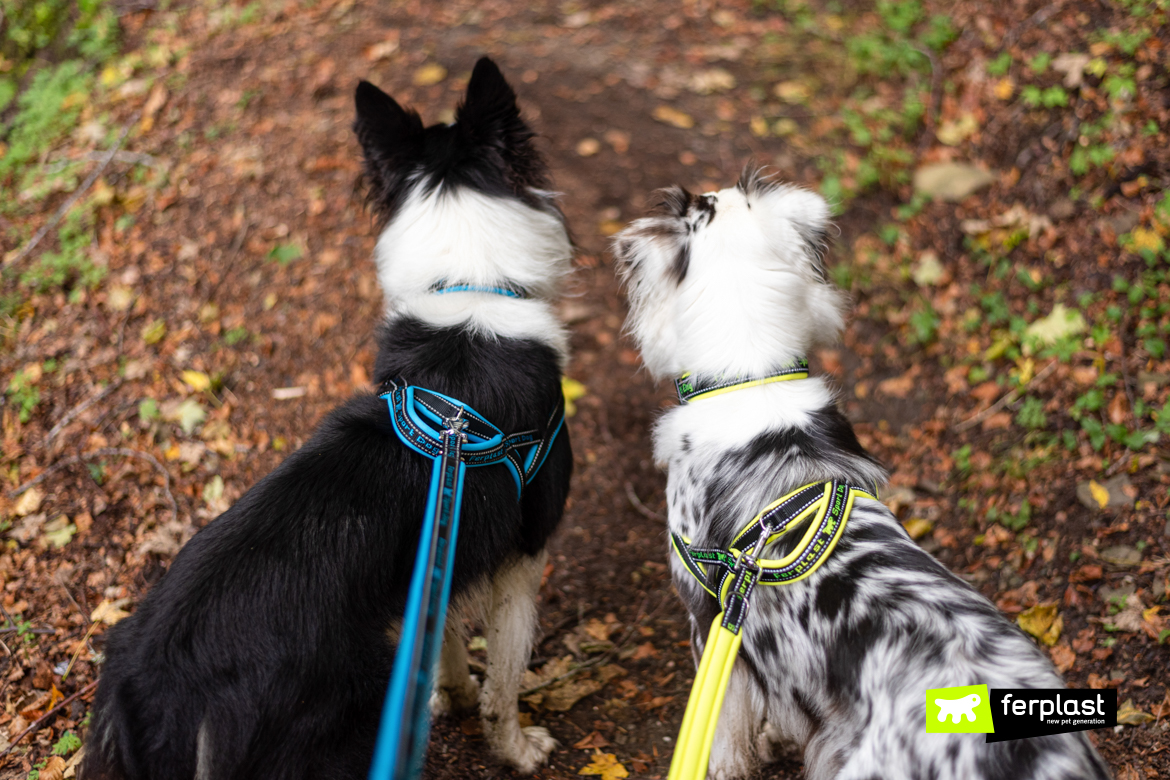 3) What was the best trip you ever done?
This autumn we met in the Casentinesi Forests, halfway between Emilia Romagna and Tuscany, the Italian regions we live in. It is a very large natural park in which there are several paths, rivers and small waterfalls, a paradise for both us and the dogs. We met early in the morning in order to spend the whole day together and we brought our lunch with us. The atmosphere was very evocative, a grey sky and red leaves everywhere, it was just what we were looking for: we wanted to see the autumn foliage.
 4) Have you ever given yourself any advice on Ferplast products?
We often talk about Ferplast accessories and we agree on the fact that being a Ferplast Ambassador is a great honor! When we come to the subject of cushions, we have both the same opinion: Attila and Happy love to sleep and rest in Ferplast beddings and cushions, because they are very comfortable. On our side, however, we find that they have a plus because they are unbreakable. The padding stays still even during washing and they look beautiful at home thanks to their wonderful colors.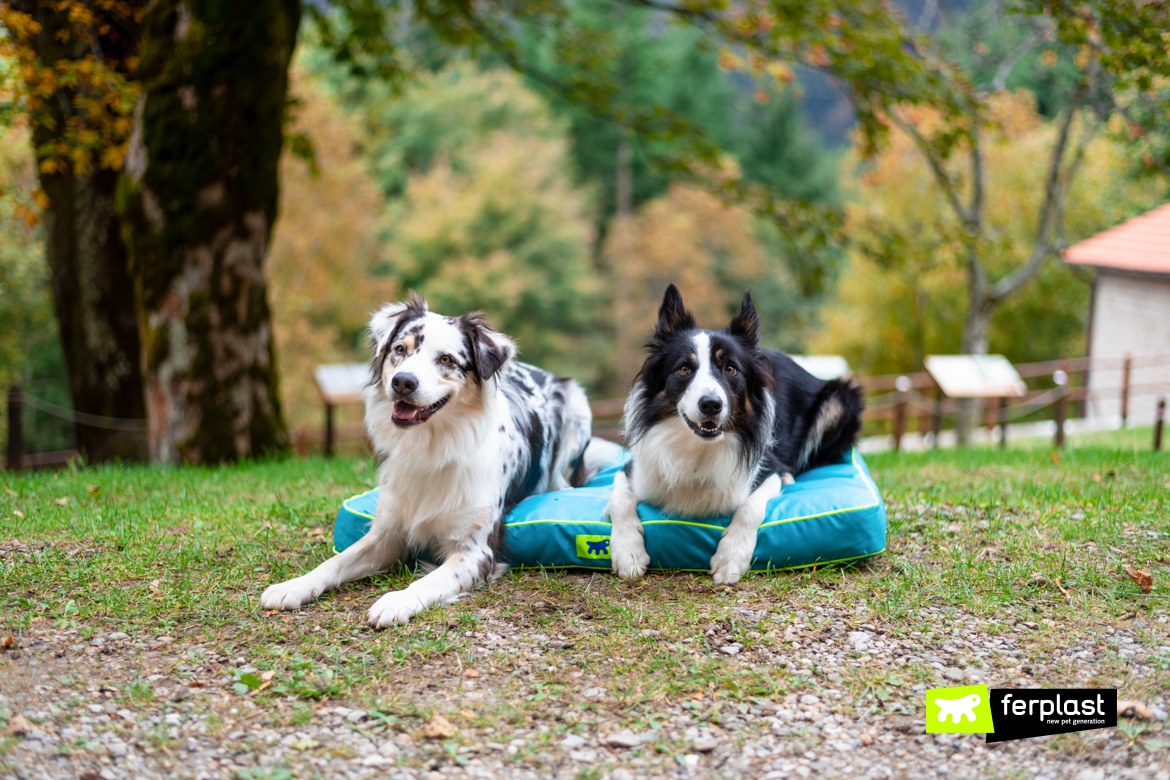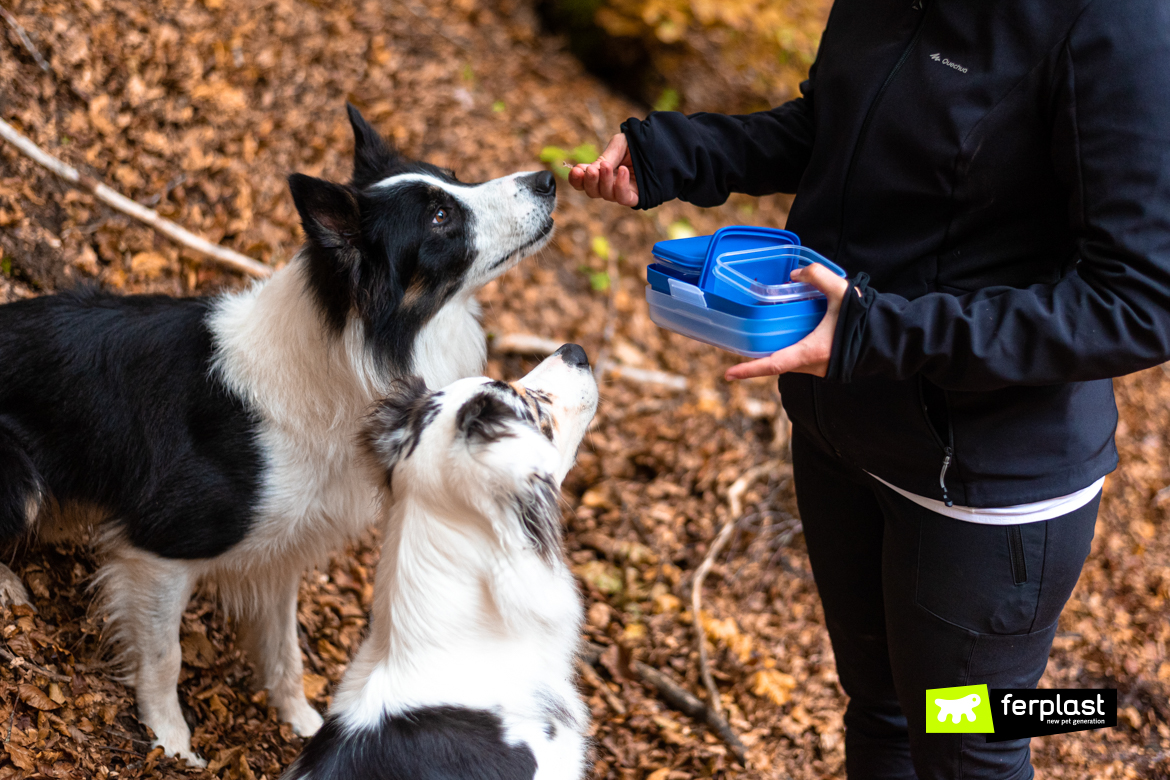 We also tried the collars and Sport Dog leashes and, as hikers, we were very enthusiastic about them. They are very comfortable for walks, strong and do not damage dogs' hair. Moreover, thanks to the different attachment points of the leash, you can choose the size you prefer, based on the place you are in: short in the city, long in the wild nature. For people like us, who travel frequently, portable pet bowls like Ristò are very useful for storing biscuits and snacks.
5. Giorgia / Happy, tell us something you love about Attila
One thing is not enough! It would take a long list to tell you all Attila's positives aspects. He is a very polite prince, it is a pleasure to take him on a leash because he does not pull and enjoys the walk quietly. He answers really well to commands and above all he loves to greet everyone. He always welcomes us with his tail wagging fast and with a thousand kisses. In addition, he was born playful, whether it is a ball, a stick, a pebble, he is very happy to play with you. Sometimes he even brings back giant sticks. He is also a very generous dog: when Happy wanted to steal his sticks he would leave them to her without problems and let her play.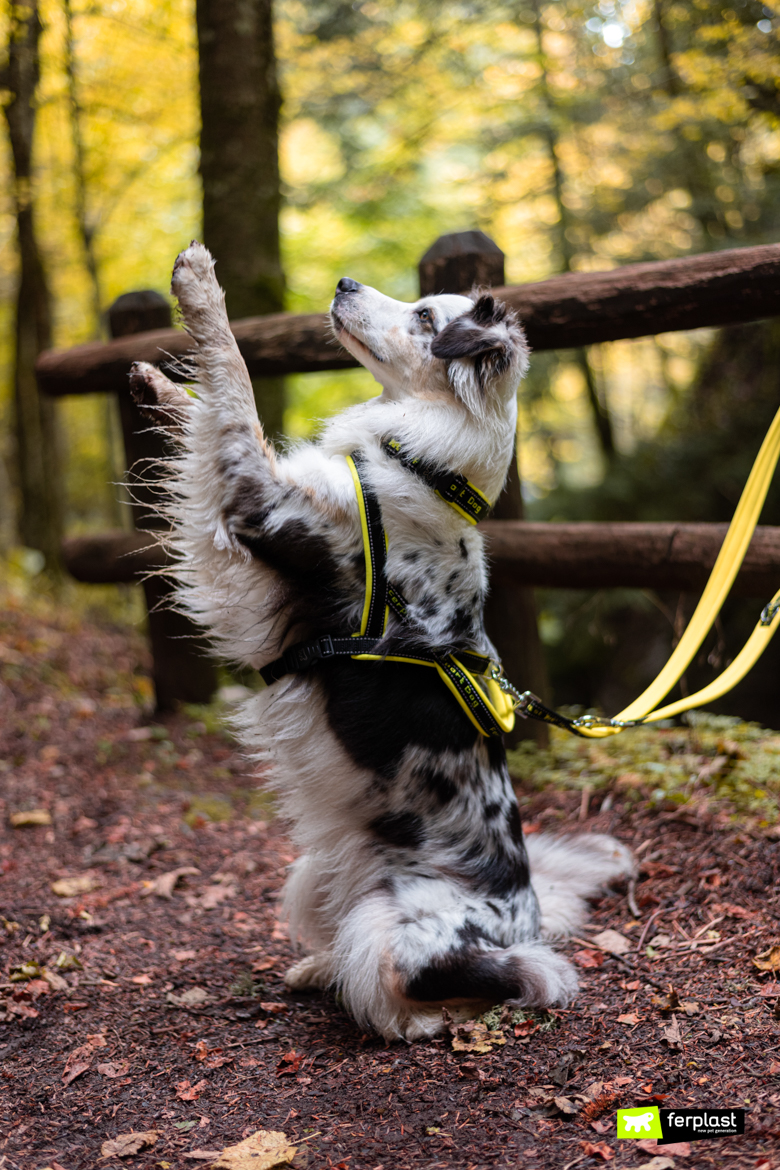 Martina, on the other hand, gave me a lot of advice both about Happy and about photography!
5. Martina / Attila, tell us something you love about Happy
Happy is a special dog, with a wonderful personality and has a unique beauty and strength! It is impossible not to fall in love with her and in fact Attila was immediately fascinated by her. He is a shy dog, and usually needs months to bond with other dogs, but with Happy was love at first sight. As soon as I saw them playing together and chasing each other, I was amazed!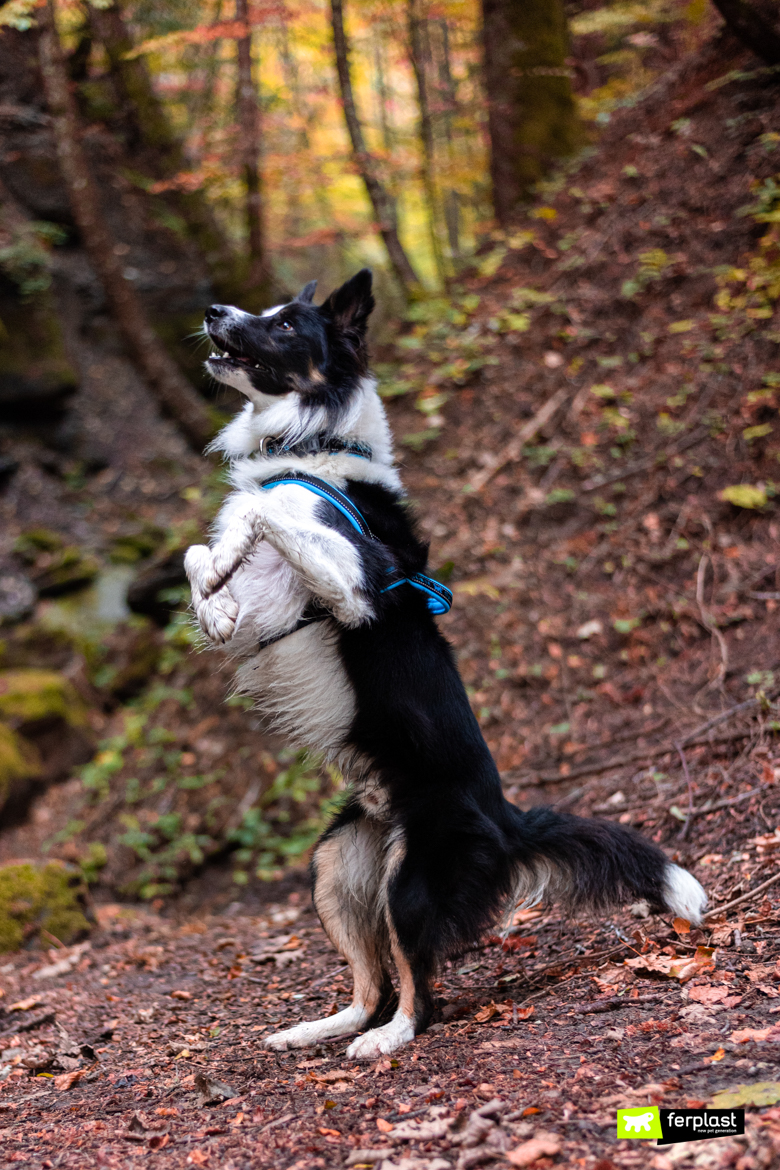 Thank you so much for telling us your story!
You can keep up on Happy and Attila's adventures on Instagram, following
@felicementehappy and @attila_bordercollie