Cats are very curious and intelligent animals, but they get bored too. Very often it's because of the lack of stimulation, socialization and hours of play. Some toys for kittens can help the feline overcome the never-endingboredom, follow our advice!
How to recognize a bored Kitten
Generally speaking, a cat gets bored because it doesn't have enough external stimuli. He has no opportunity to move, exercise, hunt and has very little "social life", meaning he spends many hours alone without being able to interact with people or other animals.
The signs to understand if a cat is bored are pretty clear:
1. APATHY
The cat is not interested in anything (even his favorite game or kibble) and spends all day sleeping.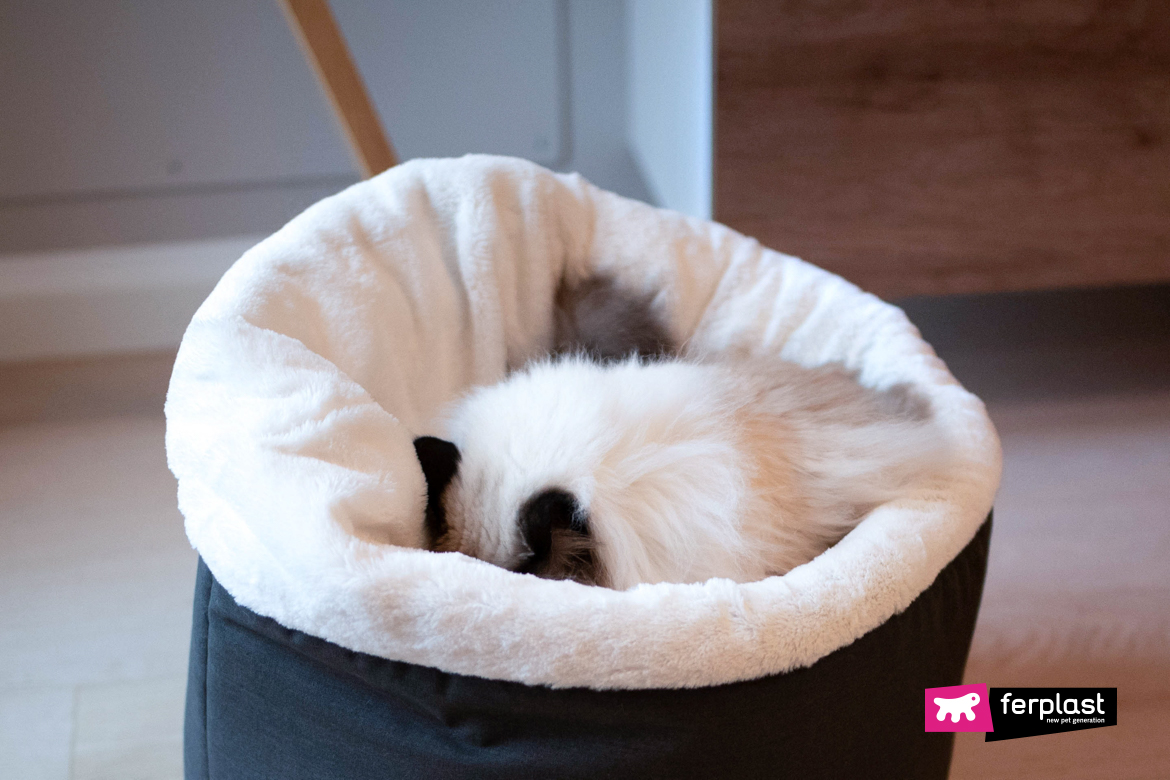 2. EPISODES OF AGGRESSION
The kitten unleashes sudden attacks on his owner and meows excessively.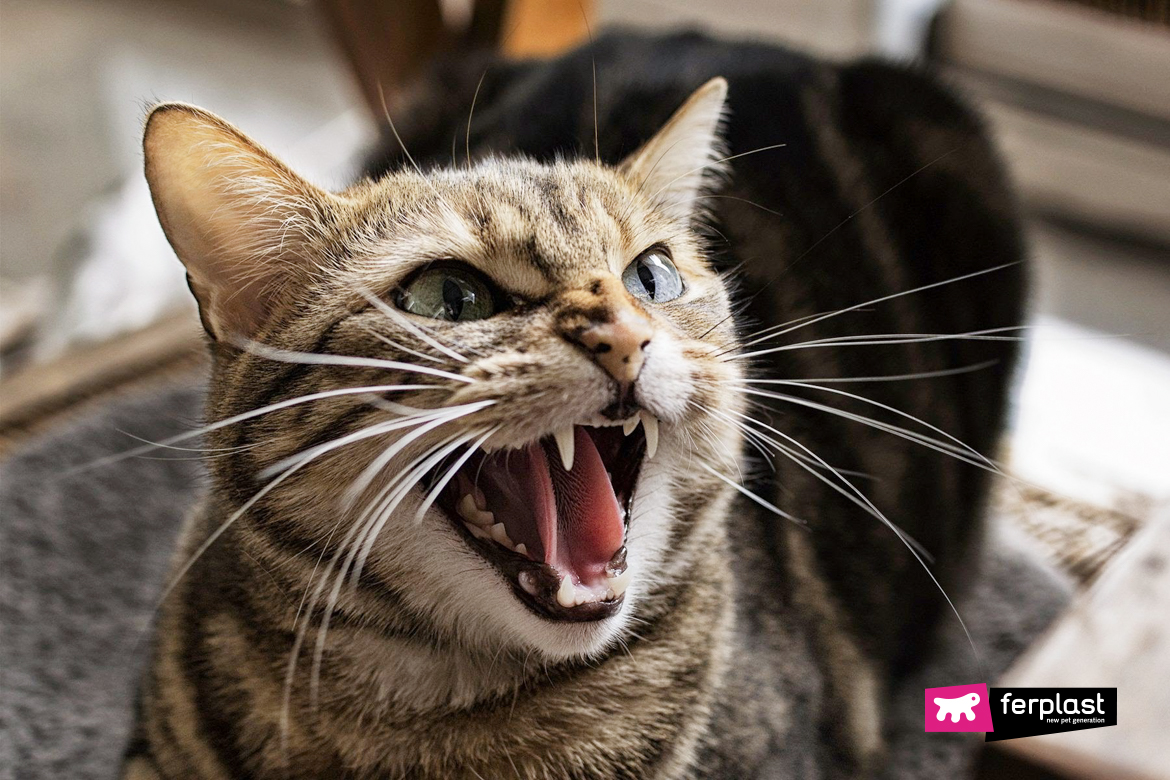 3. EAT TOO MUCH OR TOO LITTLE
The cat suddenly stops eating and refuses all forms of food or, on the contrary, spends the day in front of his bowl overeating himself.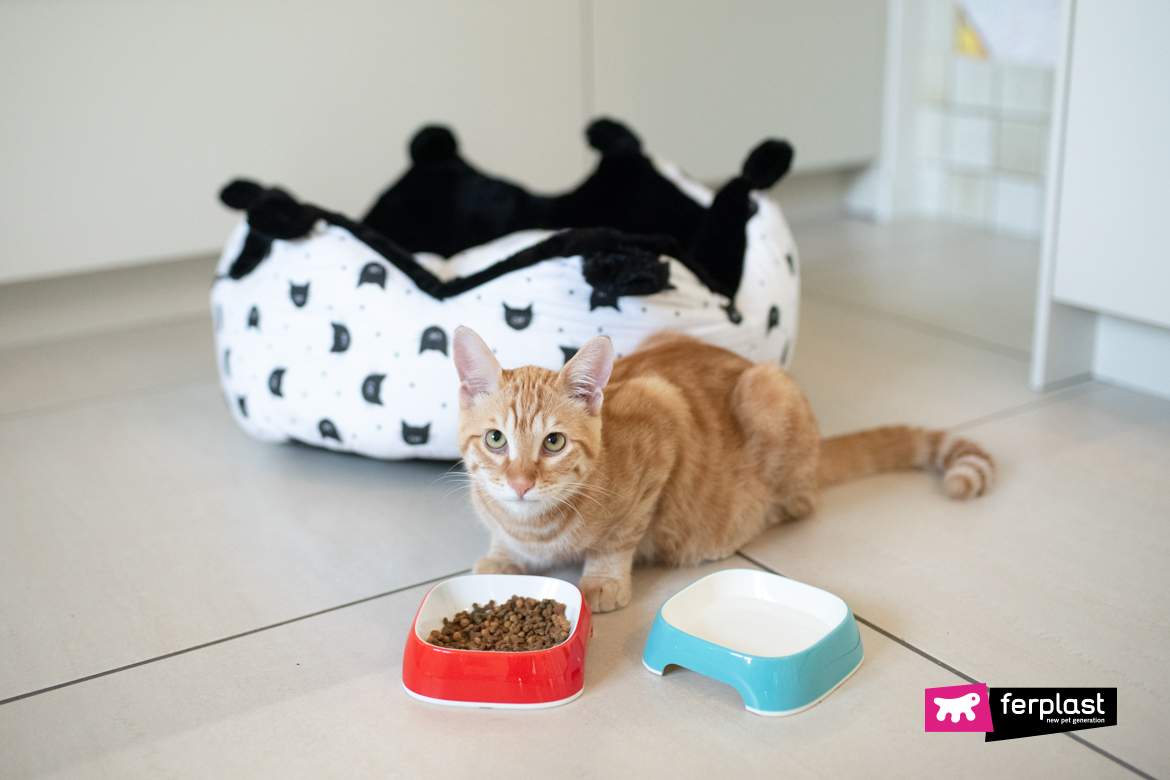 4. CONTINUOUS LICKS
The cat does not know what to do, sohecompulsively licks hisfur and paws.

The best cat toys to keep the cat busy
The best remedies for boredom are toys. Cats love to challenge themselves, run, hunt and be the center of attention. So they need hobbies that can meet their needs.
Ferplast offers a series of toys for cats that are part of the Clever & Happy product range. Their aim is to keep the animal engaged both mentally and physically, and to make him happy.
Toboga is a sort of modular path in the shape of a serpentine, inside which a luminous ball is placed. The ball emits a pulsating light that is activated with every touch of the cat. It is a game that intrigues and stimulates the feline's hunter instinct. It is made of sturdy plastic and remains well fixed to the floor thanks to the non-slip feet. If you notice that the cat is having fun, you can implement the path with other articles of the same collection.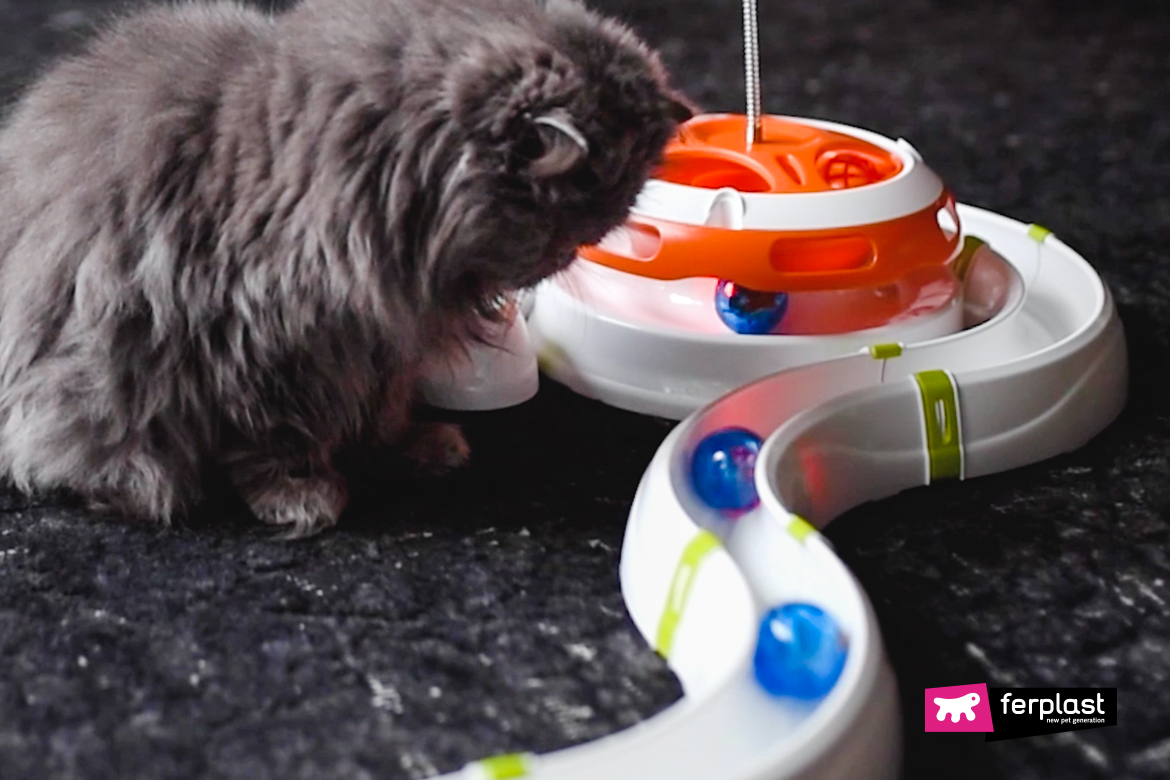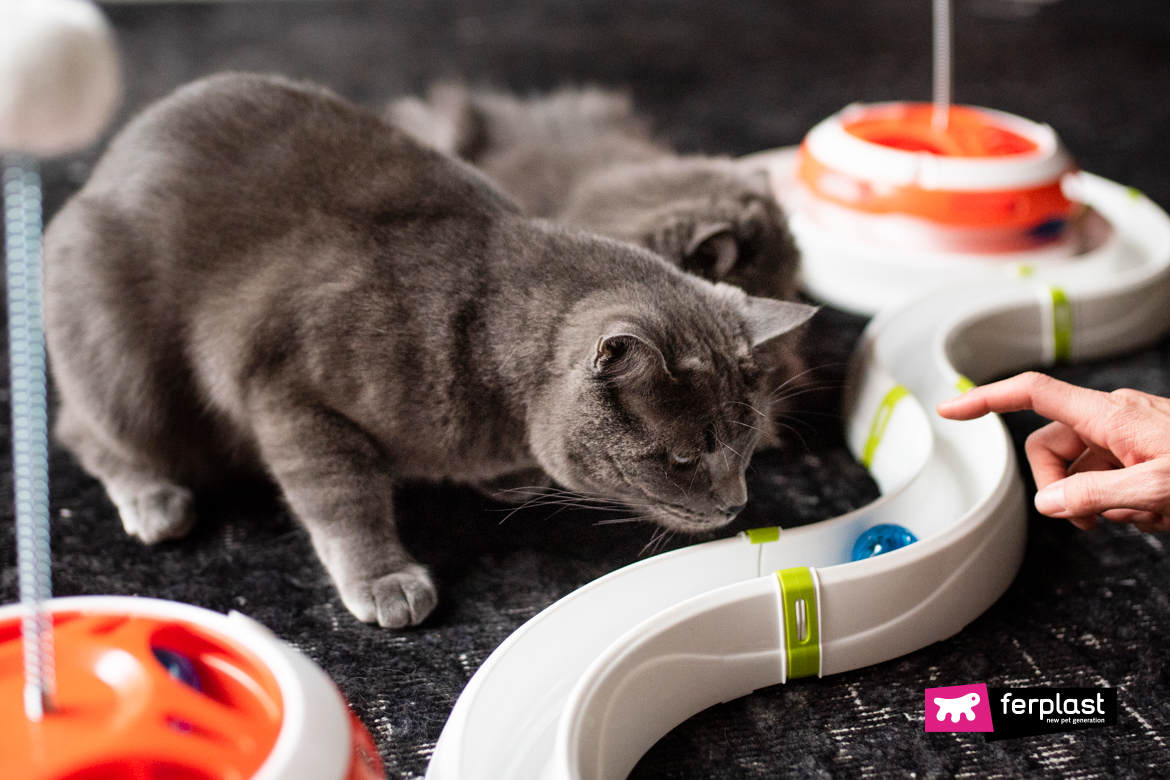 Vertigo is a toy that keeps even the laziest catsglued! It has a nice carousel shape with a spring rod and a plush ball applied to the end that encourages the animal to play. At the base there is a two-lane circuit with two balls, one of which has a LED light that is activated with movements. The balls will stimulate the dog's curiosity and hunting instinct helping him to overcome moments of boredom.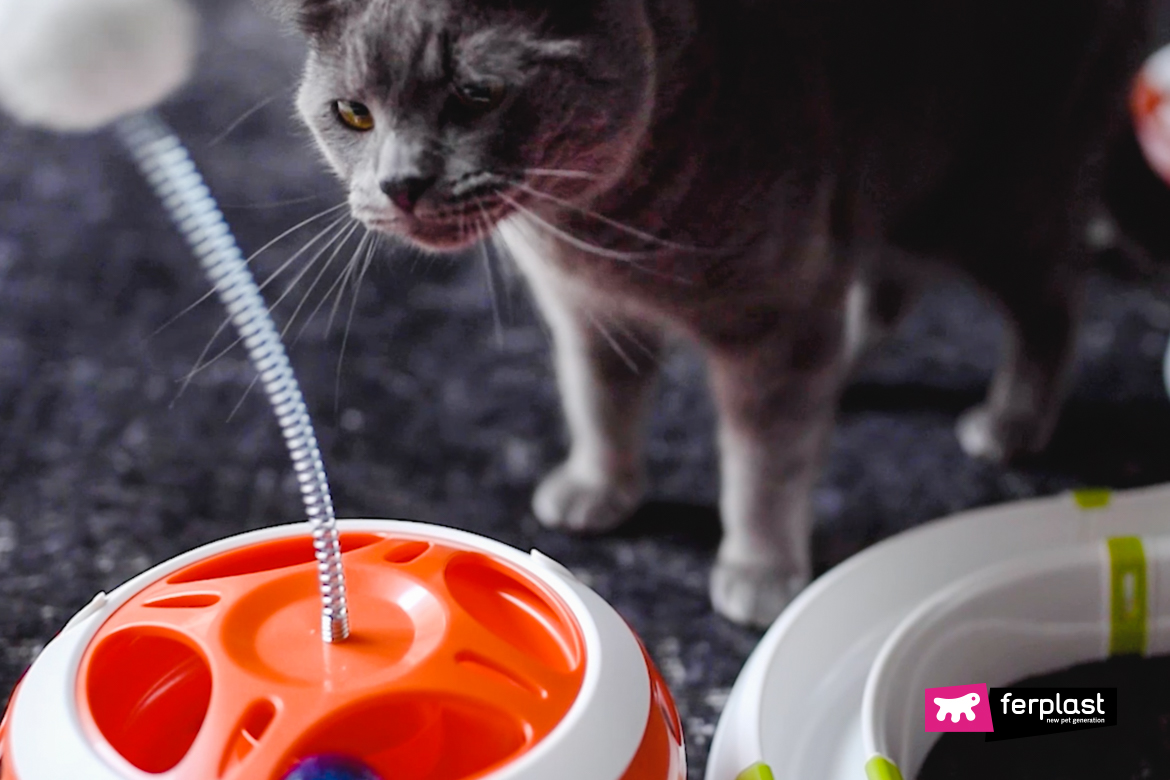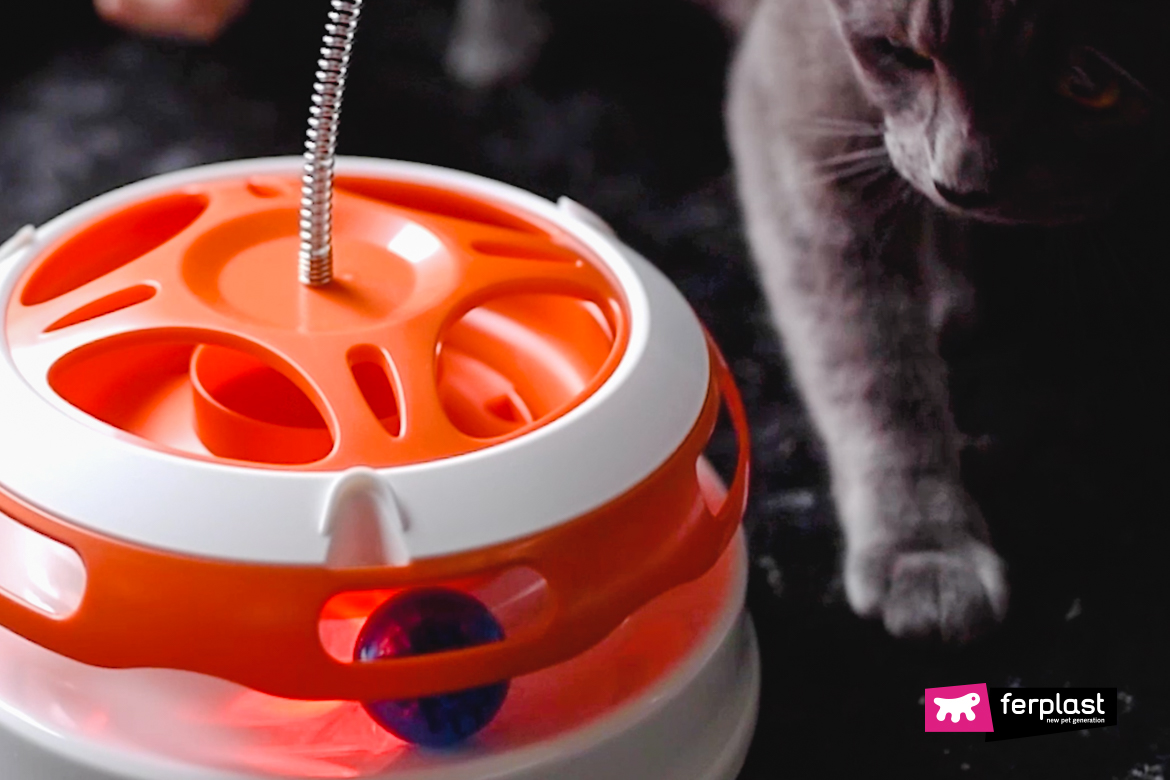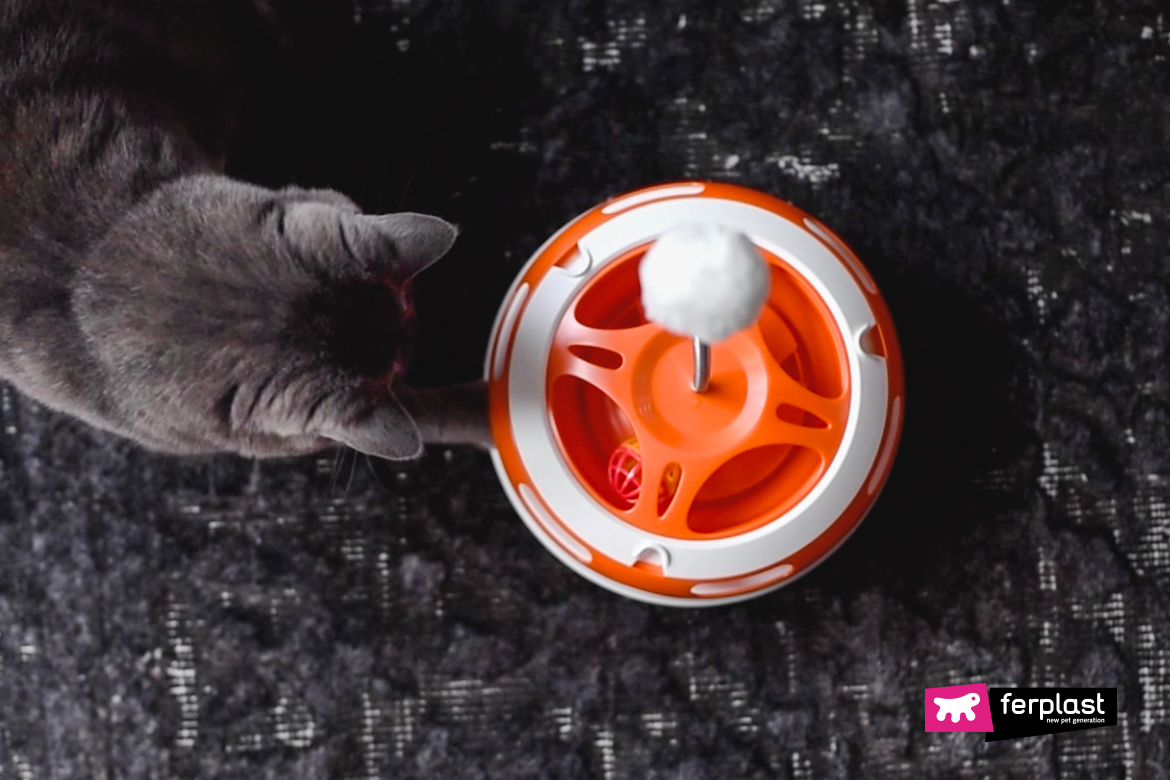 Magic Circle is a circuit with a colored plastic ball, whose function is to roll, awakening the cat's predatory instinct. Like all Ferplast cats' toys, this model is also made with top quality materials, safe and refined in all the details.


All these cat toys from the Clever & Happy line can be used individually or can be composed and assembled together. Creating a single large amusement park, perfect when there are several cats living in the house!
If, on the other hand, you want something to carry with you always, we suggest Cat Pointer. A sort of laser with LED light that emits a light beam with the Ferplast logo. All cats will surely have fun catching it and will do healthy movement too.
Given the tiny size, you can put it in your bag or attach it to the keychain.
Let the cat play, interact with him and be affectionate, only this way you'll find the remedy for his boredom!