Nomen omen said the Latins to say that fate is in the name. There is nothing truer than thinking of Happy, the sweet Ferplast ambassador whom we have been following with joy and throbbing enthusiasm for months. If we had to describe her in a few words we would simply say that it is happiness done to… Australian Shepherd!
A few days ago we asked Giorgia, the very young owner of Happy, to tell us something more about her four-legged friend and their beautiful relationship, to give us some suggestions to better manage an Australian shepherd, without neglecting funny anecdotes and stories of their life as a couple!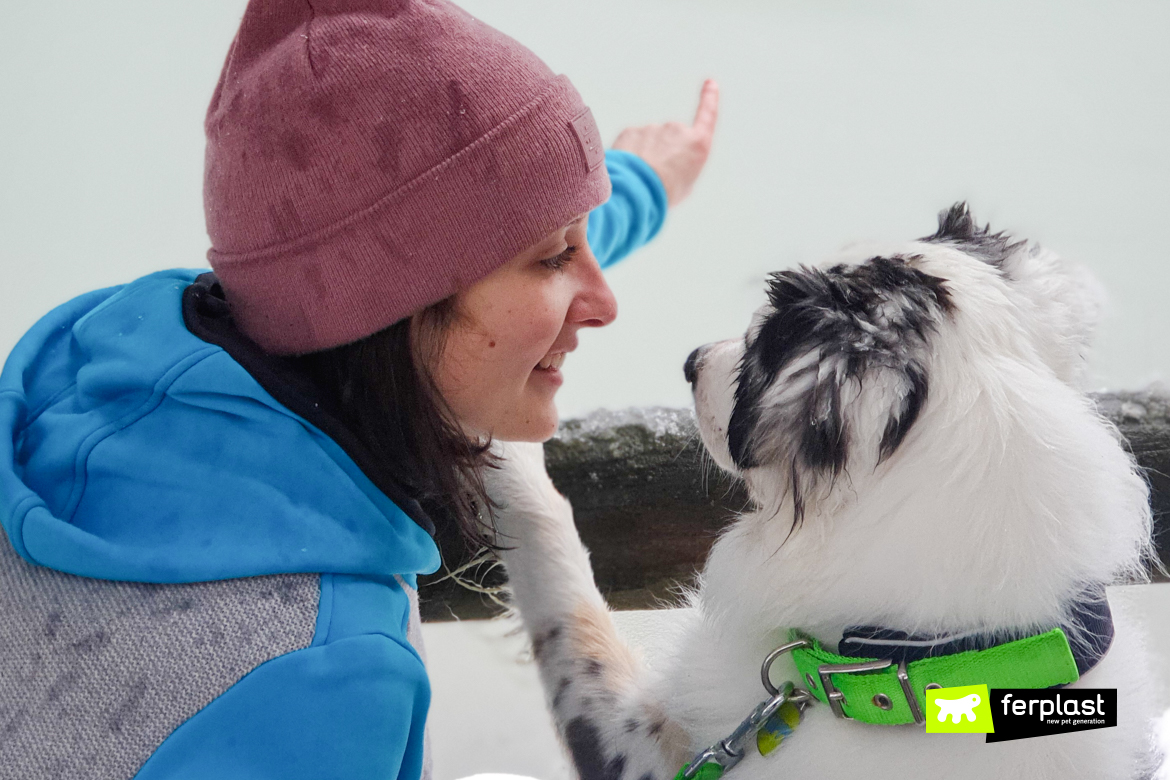 Hi Giorgia, how long ago did Happy come to your life?

Happy has been living with me for just over two years, she was born on 22nd November 2017 in a beautiful breeding farm in San Benedetto del Tronto. Happy was the seventh and the only blue merle in the litter, maybe that's why I immediately laid eyes on her. I went to see her when she was one month old and it was love at first sight: she was so small that she could stay in two hands, I held her close to me and it was enough to feel her little heart beat fast to make my happiness burst .. at that precise moment I realized that I would never leave her! How else could I have called her if not Happy? Her arrival has filled my life in all respects.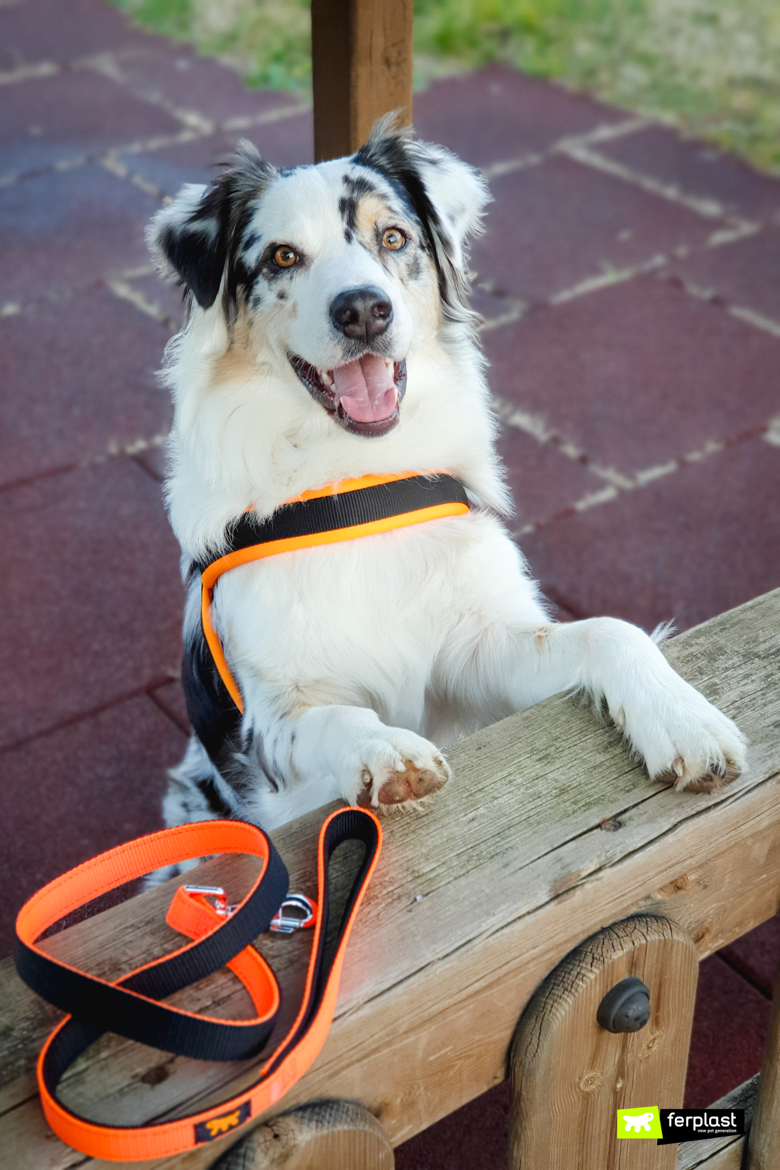 From your words we understand that you spend a lot of time together, what do you do usually?

Yes, Happy is attached to my whole family, but obviously I am her reference point. We like to take long walks in nature, in the winter she comes to the mountains with me and my boyfriend while in the spring she has a lot of fun running along the seafront. We live very close to the Romagna Riviera, so when I can I take her there. As soon as she feels the sand under her feet she starts to run left and right like a crazy dos,  it's wonderful to see her so full of life!
During the week she comes to the office with me, she is good and does not move from her favorite Ferplast cushion, she dozes off, dreams and occasionally raises her nose to see if I am still next to her.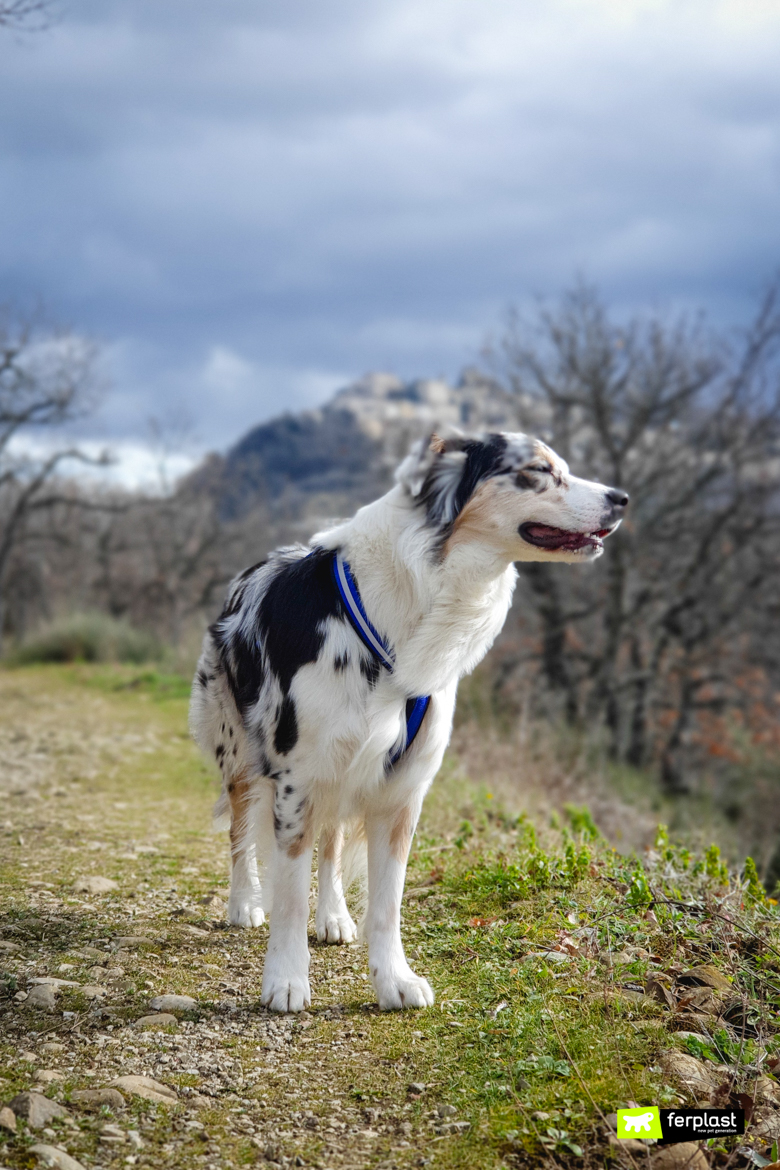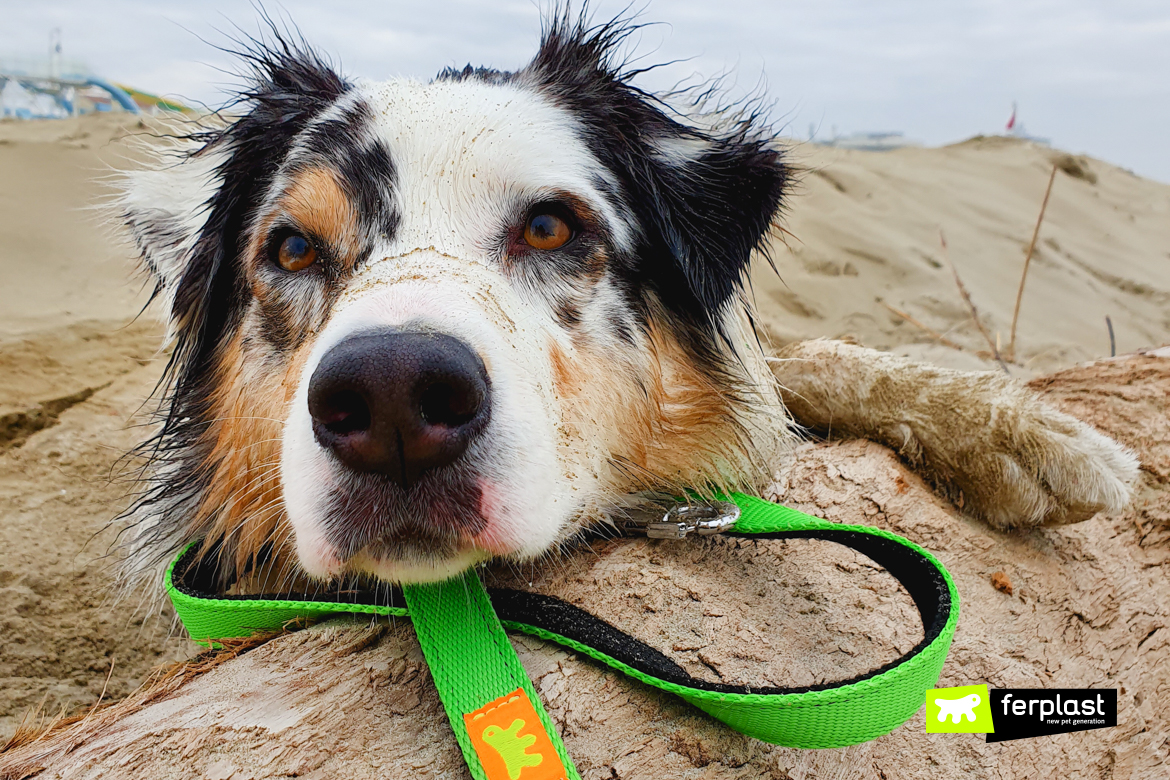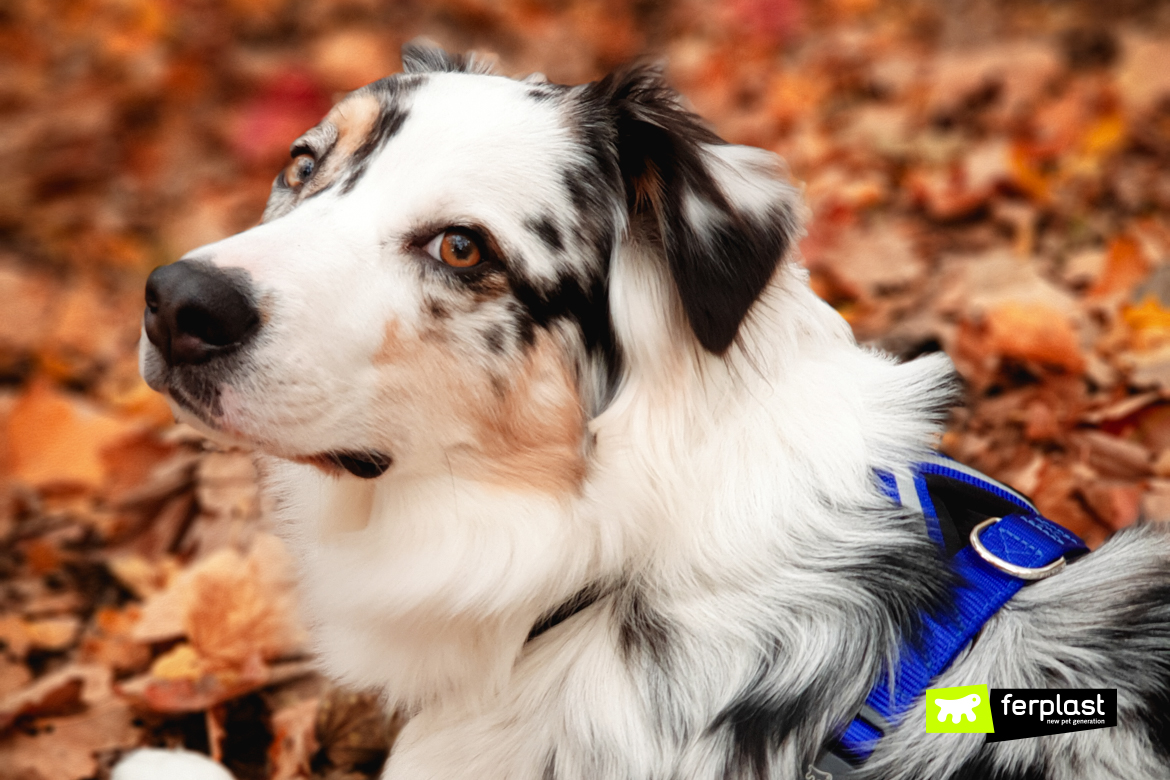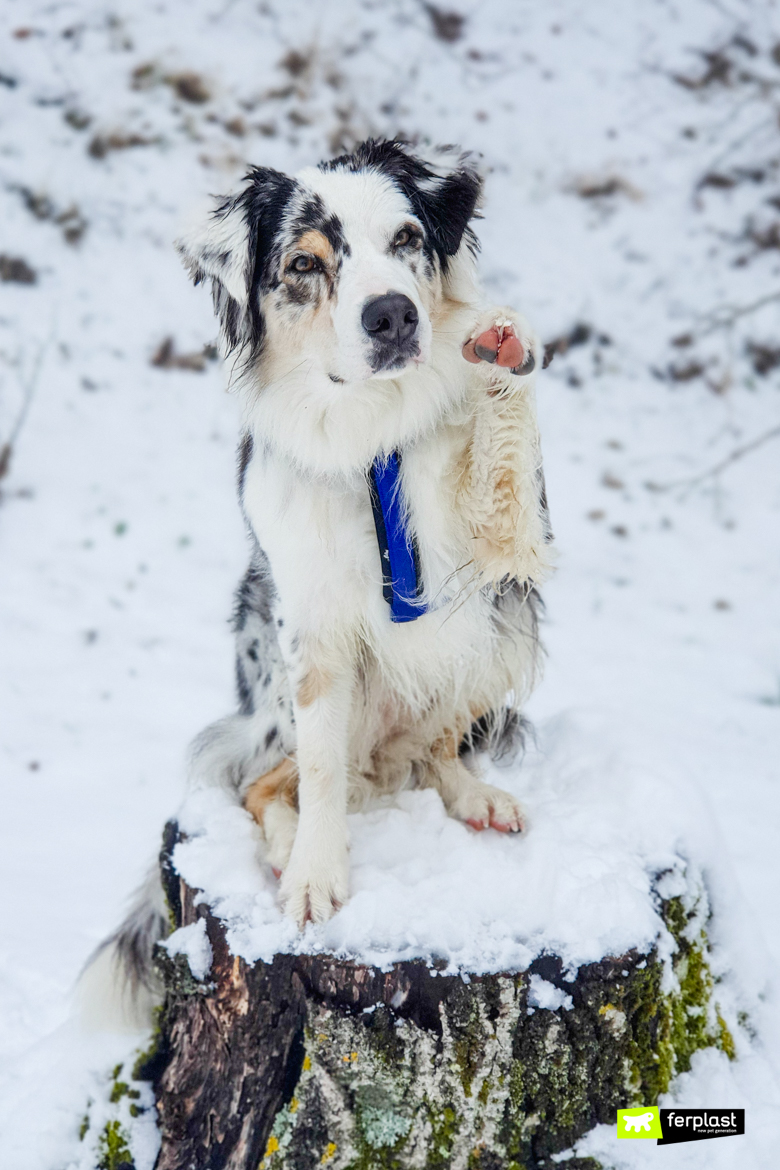 Is there one thing, or even two, that Happy can't resist at all?

To food and water! Happy loves to ingest anything that is edible, in fact I must say that diet is not really his strong suit. To make it desist from devouring all the croquettes at the speed of light, I had to resort to the anti-swallowing bowl. But I know her well and, in fact, despite being a great lover of vegetables, to make her want to eat pass (sometimes it even becomes complicated to even dine with her around!) I just have to wave a salad leaf. She widen her eyes and then she leaves … she just doesn't want to know!
The other thing Happy loves very much is water, its element! She loves swimming, diving in the waves but also getting a bath. She poses, gets washed, dried with towels – on which she rubs her beautiful face with a blissful expression – and even with a hairdryer.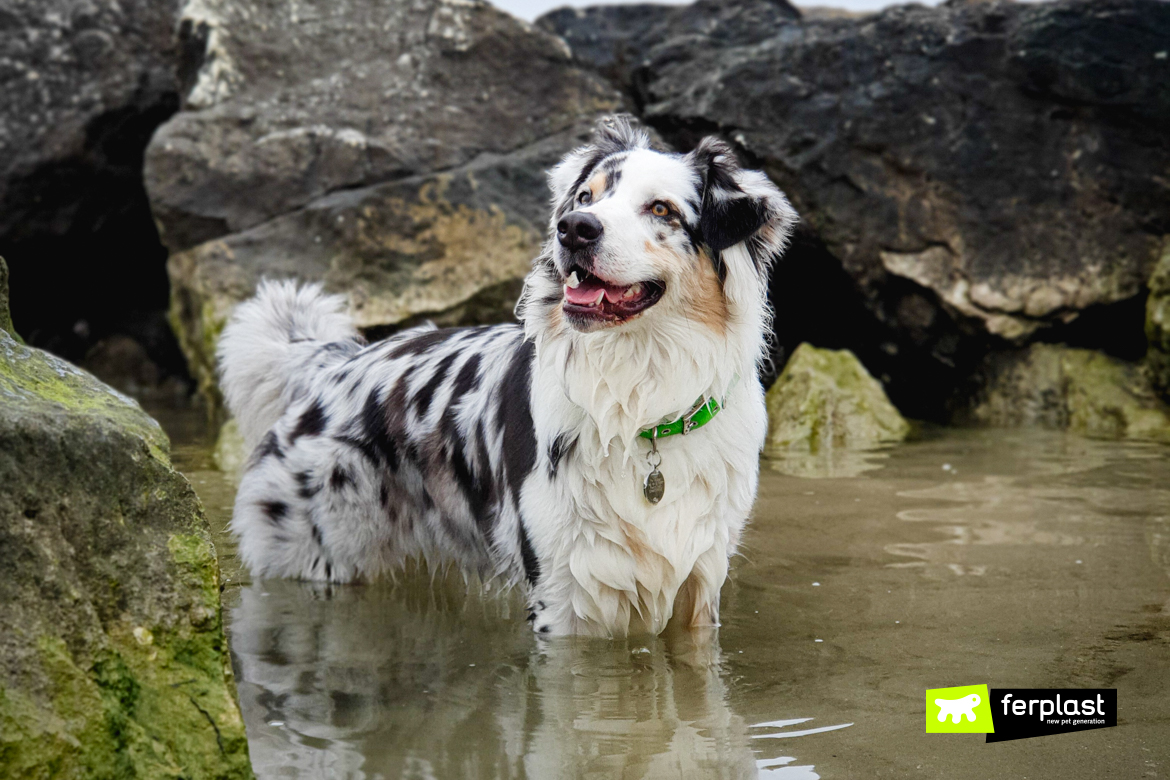 Beach holidays are Happy's favorites, how do you usually organize yourself?

I do everything possible to take Happy always with me, so I prefer pet-friendly facilities, I usually find them on the internet or on Instagram. In addition, my boyfriend and I tend to travel by car or camper so Happy is more peaceful. Last summer, for example, we made her a passport and took her with us in a camper in Croatia. During the trip we made several stops to make the journey less difficult, however I realized that she manages herself very well, having been used since she was a child. I believe that this spirit of adaptation is also a peculiarity of the breed. Believe me, if well organized and well managed, holidays with dogs can be really fun!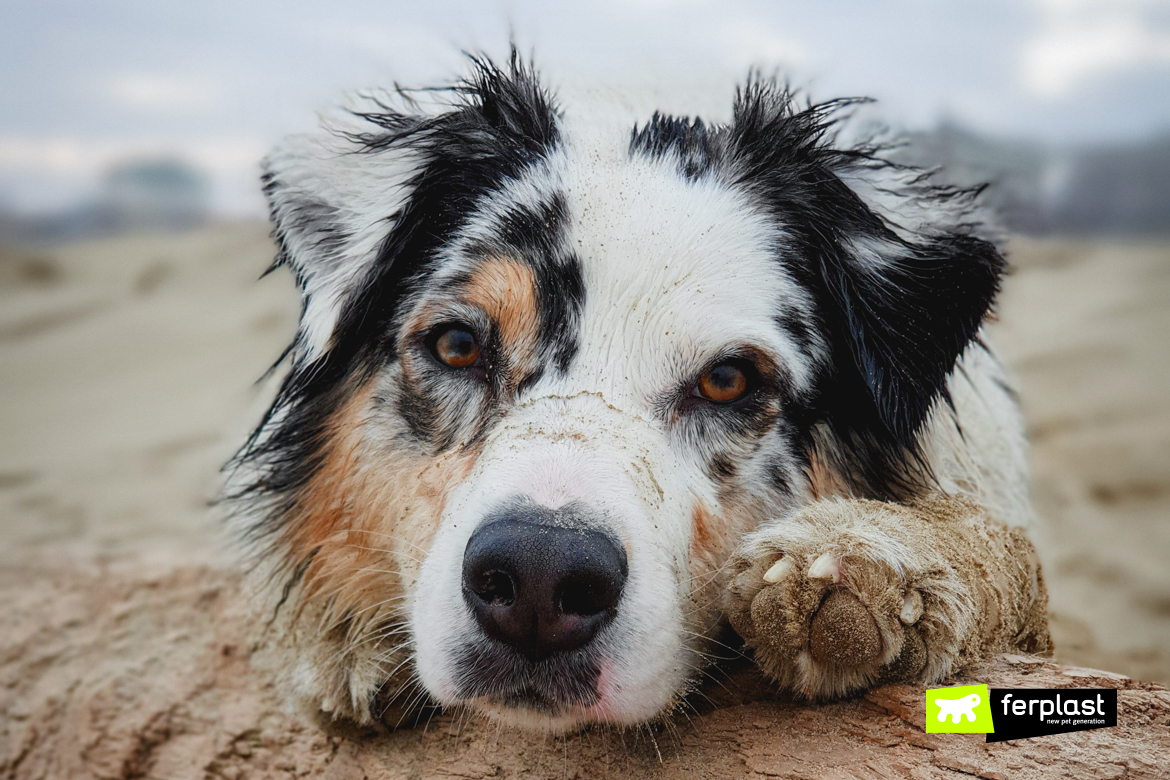 What do you put in Happy's suitcase?

We always have Ferplast's Pet Risto 'plastic travel bowls with us, his favorite game, a cushion, leash, collar and harness, in particular I am very happy with the Daytona Cross harness because it has a very fast and practical thanks to the magnetic hook. Happy also loves the fluo green collar because it is soft and does not damage her fur. In her travel kit there is always the health passport, the hygiene bags and the brush given her long and thick hair.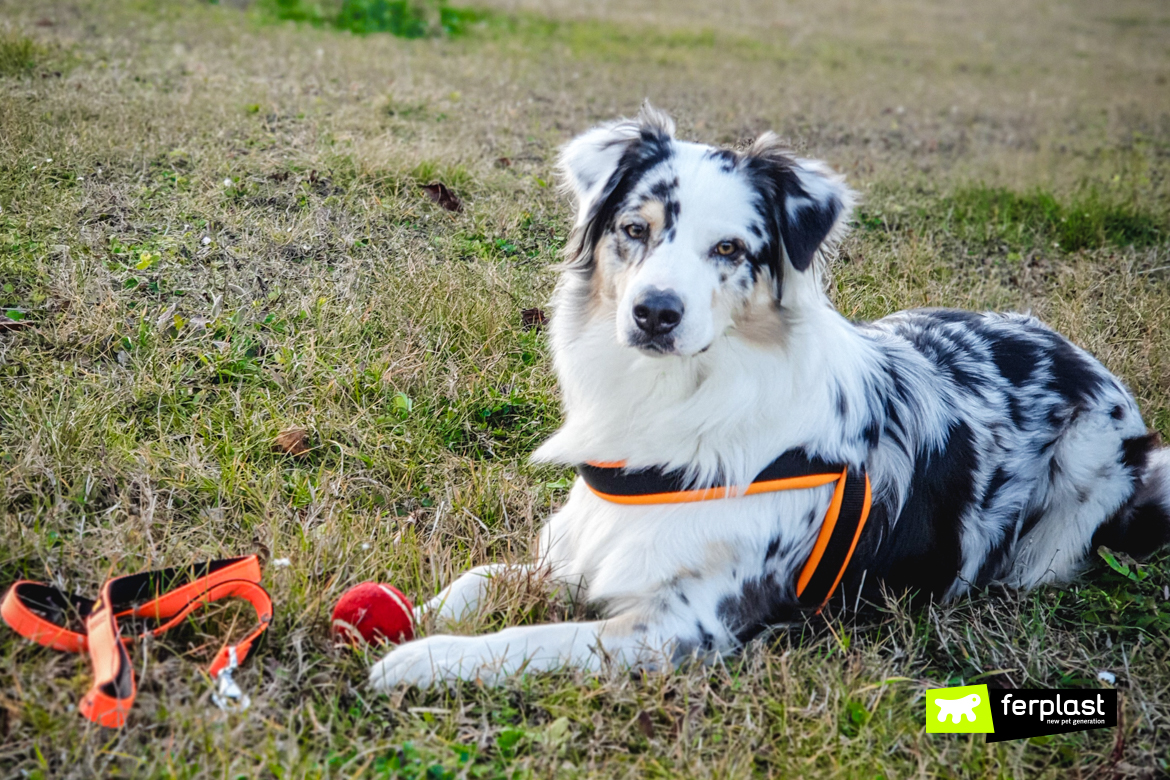 Tell us about the funniest prank of Happy.
Happy is exuberant but also very polite, but I remember – even with a little embarrassment to tell the truth – of an evening at the restaurant when she was 6-7 months old. I was in this restaurant on the Rimini seafront for a romantic dinner with my boyfriend, Happy was sitting next to me and I had tied her leash to the chair. At one point I got up to go to the bathroom and my boyfriend made himself available to keep her with me during my absence, but I, convinced that I am the owner of the most polite dog in the world, presumptuously replied that it was necessary. In the precise moment in which I closed the service door I felt the Third World War break out in the hall! People were screaming, my boyfriend ran after her, the waiters tried to stop "that crazy dog" … nobody got hurt but I learned a lesson: now I always leave the leash in the hands of my friends when I'm not there!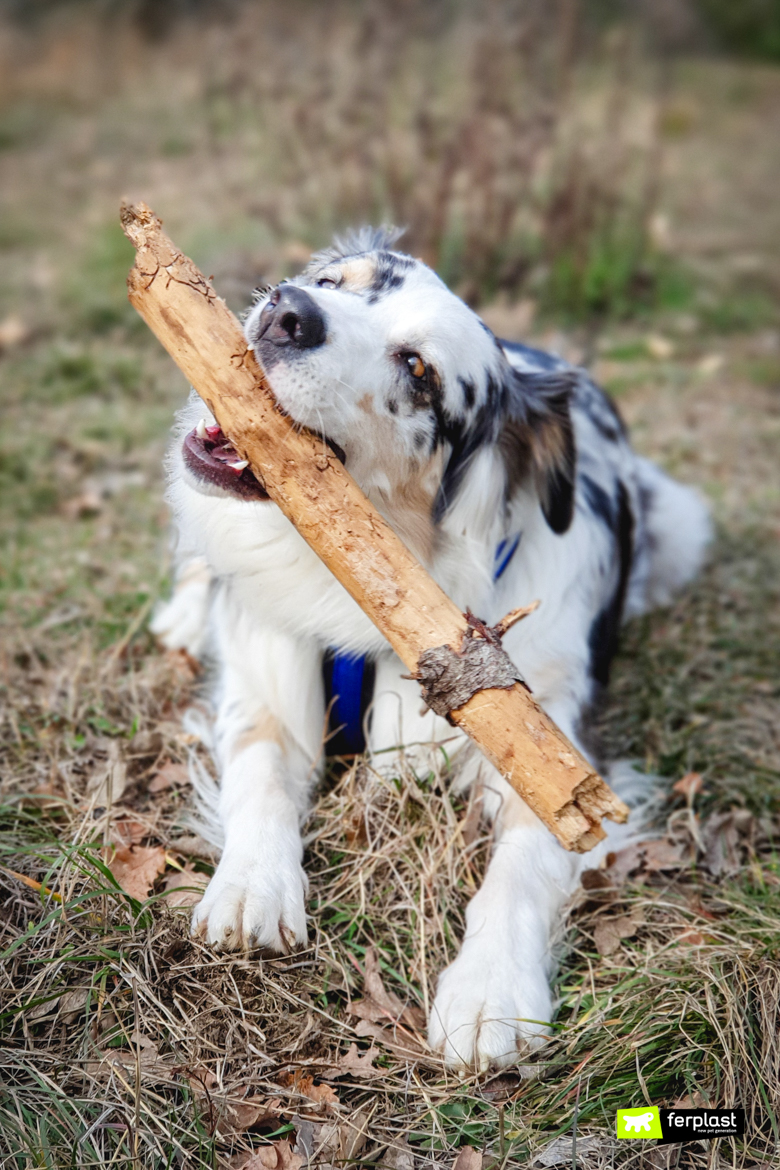 What advice can you give to anyone wishing to adopt an Australian Shepherd puppy?

In general, what I would suggest is to always rely on safe breeding, managed by competent people who really love their job and dogs. In my case it was fundamental because on the one hand I knew who Happy's parents were, I knew their disposition, on the other I was supported by very prepared and available breeders, who have always followed me from the beginning and have played a crucial role in basic education of Happy: they gradually introduced them: they gradually introduced her to the home, the garden, teaching her how to stay on a leash and to play alone and with others. If you are looking for an extrovert, sporty and affectionate dog, the Australian Shepherd is for you!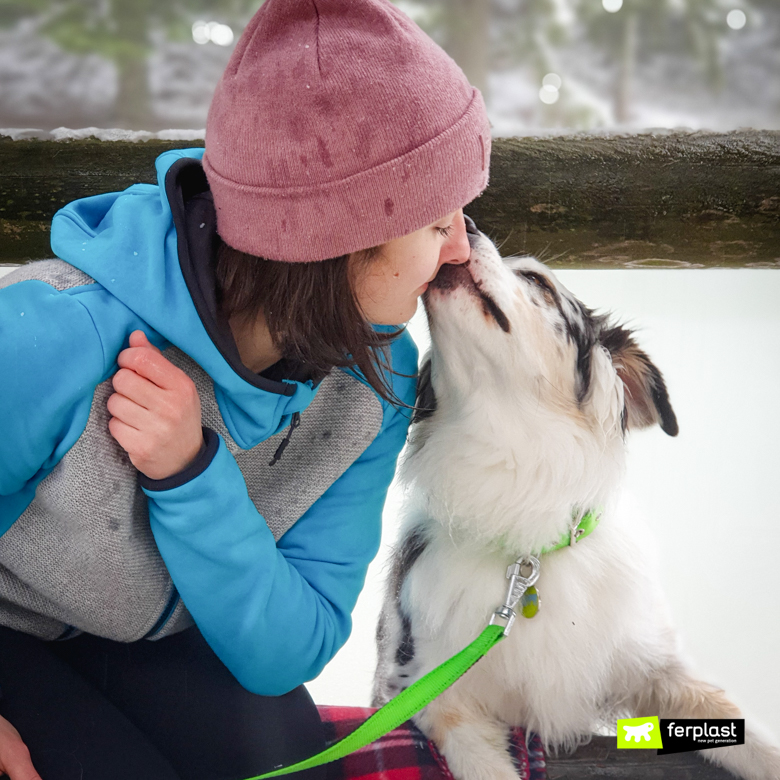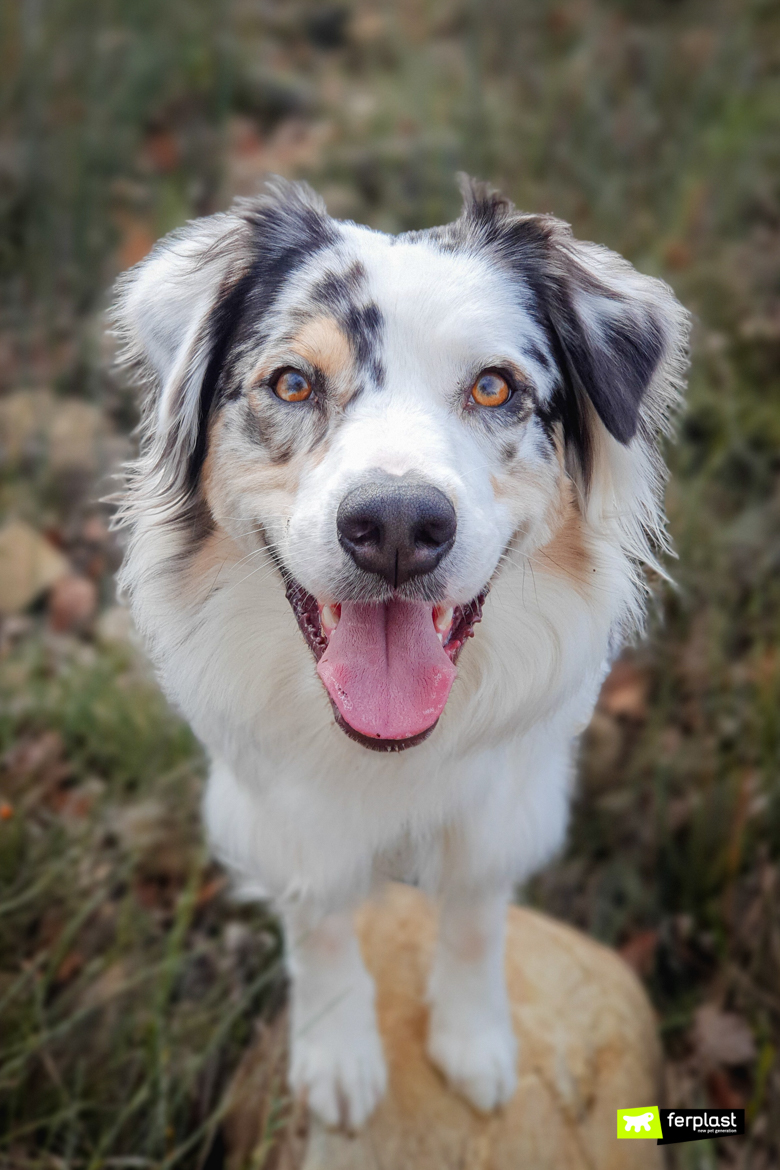 Thanks a lot to Giorgia and the wonderful Happy, follow her adventures on  Instagram @felicementehappy.