Deep eyes, ears always at attention, athletic legs and a long pink tongue ready to lick everyone that come at his reach… Attila is like this, a combination of sweetness and energy. He won us over right away and that's why we decided to appoint him Ferplast Ambassador!
We interviewed Martina, the owner of Attila, a wonderful tricolor border collie, who enthusiastically introduced us to the needs and peculiarities of this wonderful dog breed with the hope of giving readers a range of useful information. Of course, we also had the story of their friendship told!
Hi Martina, how long ago did you bring Attila home?
Attila is a 3 and a half year old puppy, he is a working border collie, a dog suitable for sheep farming and we adopted him from a shepherd who lived not far from my house. He arrived home on Befana's morning, I didn't expect him, but he was the best gift that my parents could have given me: I remember the emotion I felt seeing this two-month-old fur ball as if it was yesterday! Attila has always been the name I wanted to give to my first dog, and so it was, although I confess that once my dream was to own a golder retriever… but what does it matter, the love that a dog can give is fine beyond its appearance or breed!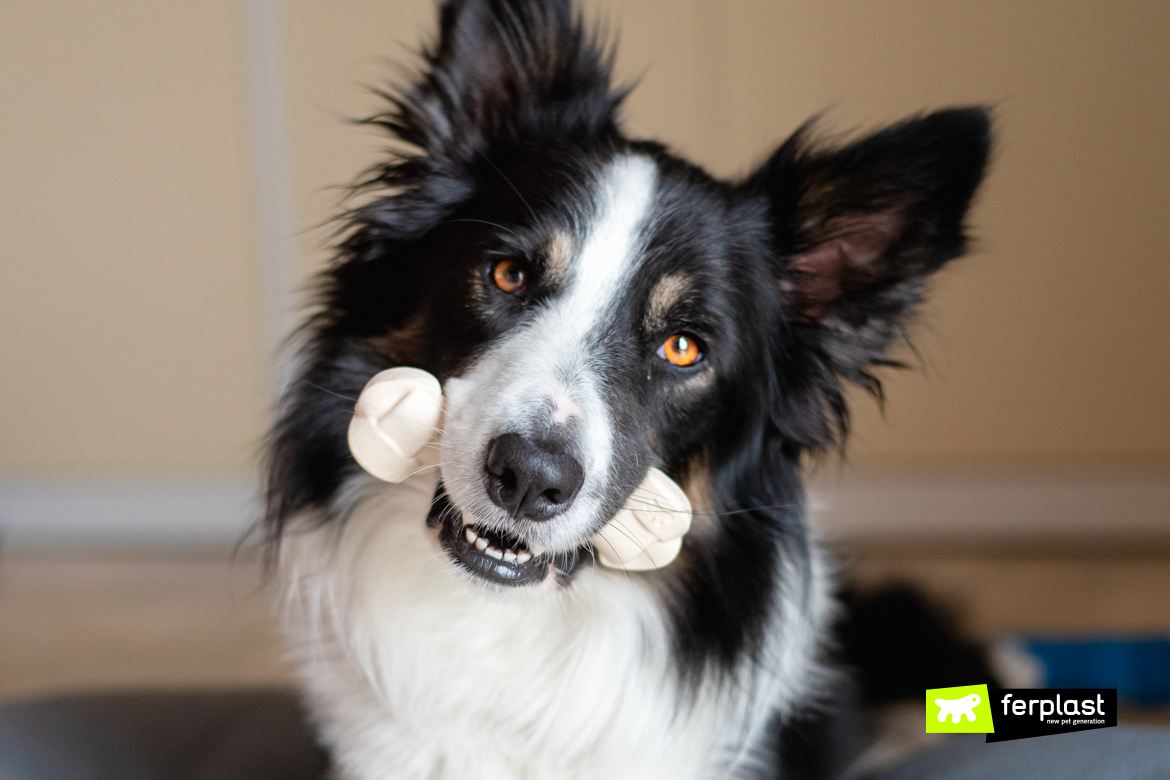 Was it easy to live with him?
I didn't know border collies very much, but as soon as Attila arrived I looked for information on the internet, read books to be prepared and offer him the best. I have never had major difficulties with him, however from the beginning I thought it was important to undertake a training course, so that he would learn to contain his exuberance and thus have the opportunity to make him stay with me anywhere and without problems. Taking him to a trainer was the best choice and I recommend it to anyone wishing to adopt a border collie! He is also a very balanced dog, he gets along well with people and loves children, of all ages, even very young. being able to interact with them in a very delicate way.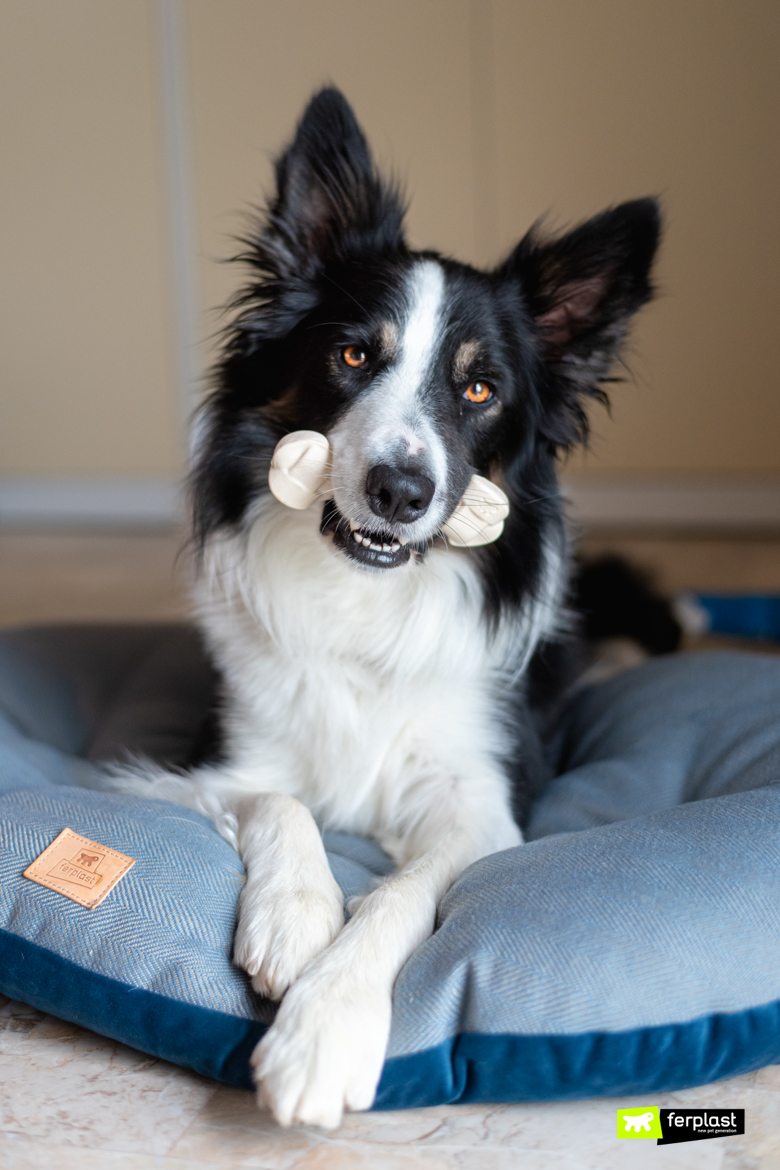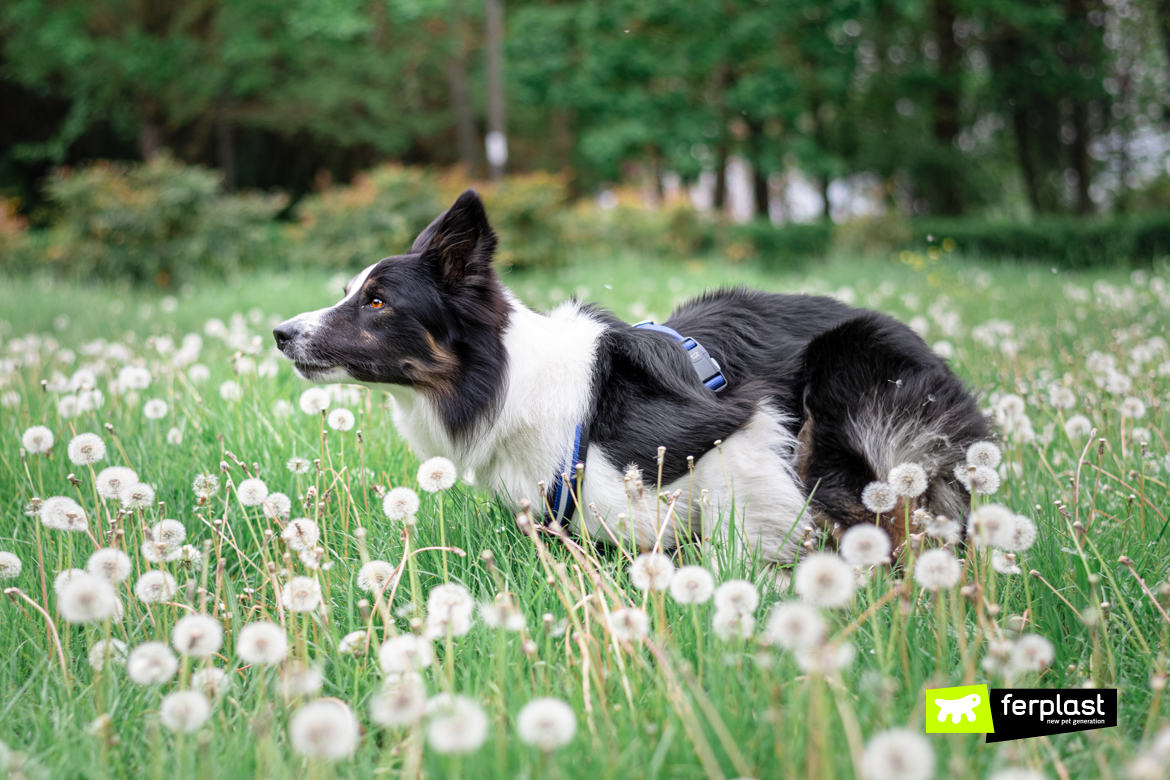 Which are the needs of a border collie like Attila? What are his favorite activities?
Attila is full of energy, he needs to be outdoors and to do a lot of movement, after all it is the nature of this breed that requires it! The activities that we certainly prefer to do together are agility and excursions. Agility is his favorite sport: he has always practiced it and every weekend we participate in races and competitions, we have a lot of fun!
The love for trekking is more recent, I would say that it was born after opening his Instagram profile (@Attila_bordercollie). With the excuse of taking good photos to post, we started hiking in the hills and mountains, very bucolic and scenic places, and the more the days went by, the more we realized how nice it was to make long walks: now here we are, excursion hardcore fans!
I forgot, water is definitely the habitat Attila loves most, if we walk in a wood and hear a river in the distance it starts to go crazy and can't wait to dive. It's a bit like this for all borders, so take it into consideration if you are going to bring one home!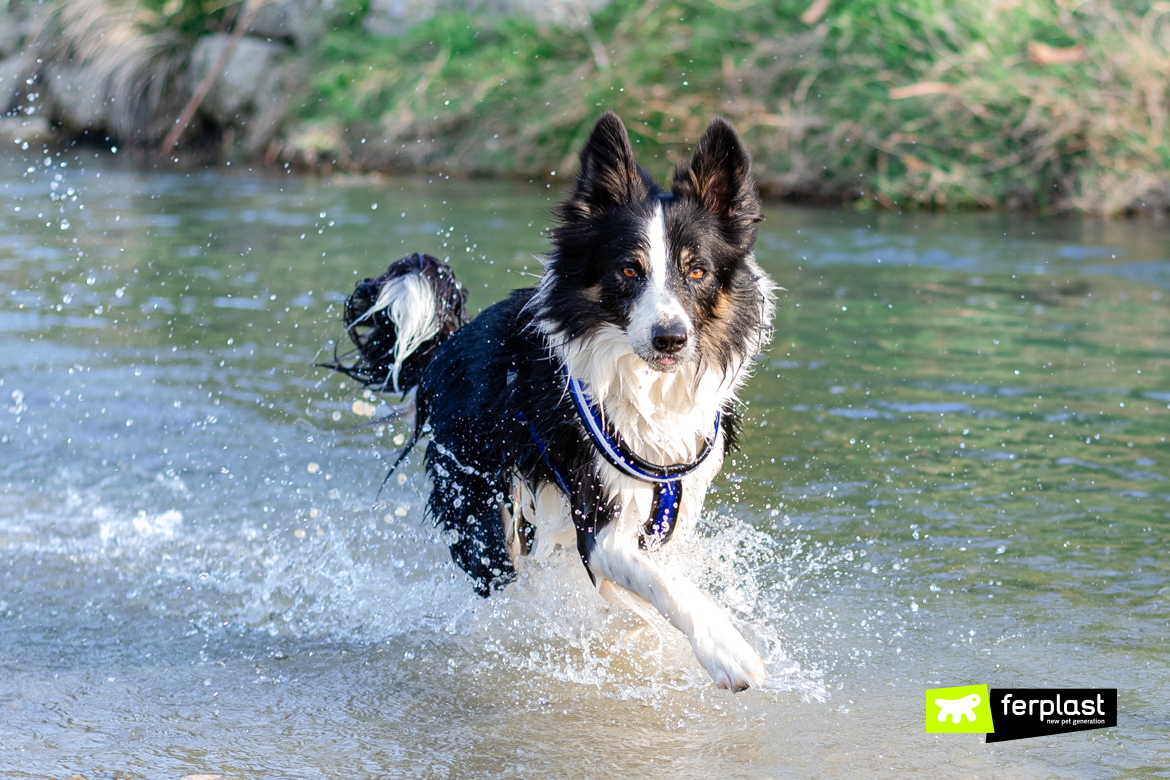 What are your plans for this particular summer?
First of all I must say that Attila always comes with me, in fact I plan the holidays according to his needs: I choose places where he can have fun and feel free, I look for pet-friendly structures at the seaside or in the mountains. I am serene and at peace with the world when he is happy! I believe that with a little organization you can take your four-legged friend anywhere. Borders can be collaborative dogs if educated in the right way. For now, however, I have not booked anything yet, I would like to take him to the mountains, maybe a few days in Trentino and we will definitely do some weekends out here in Tuscany.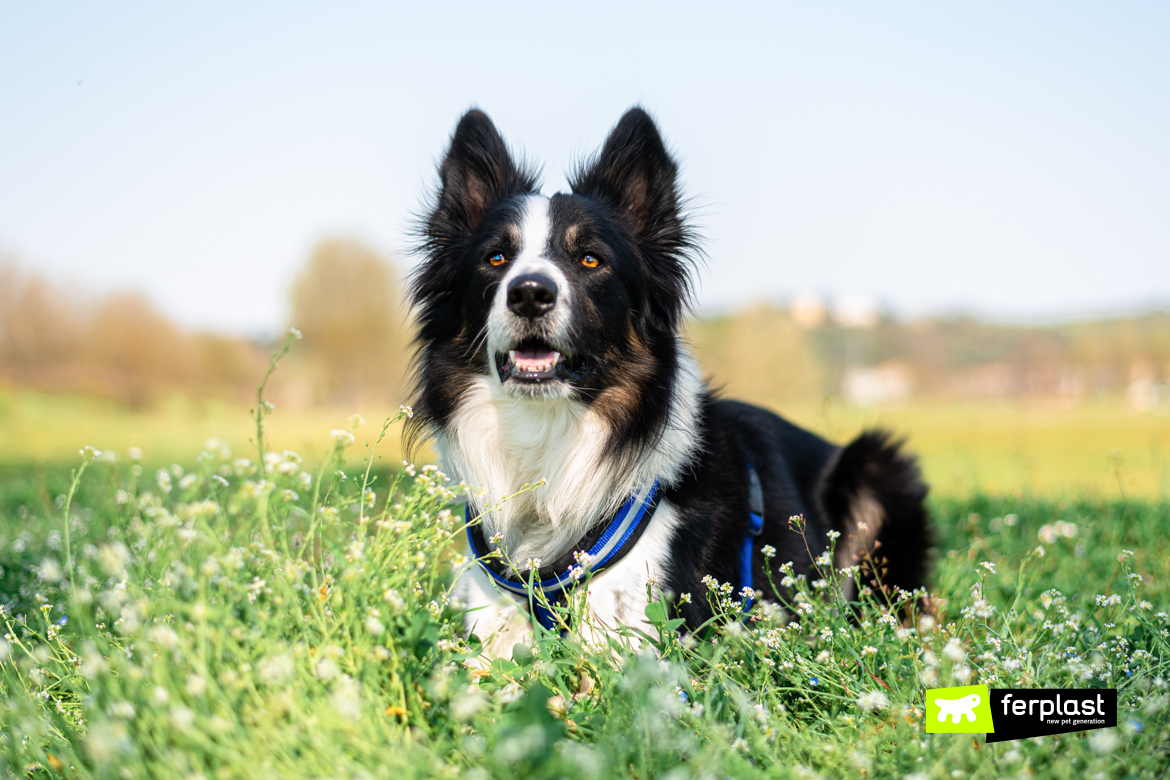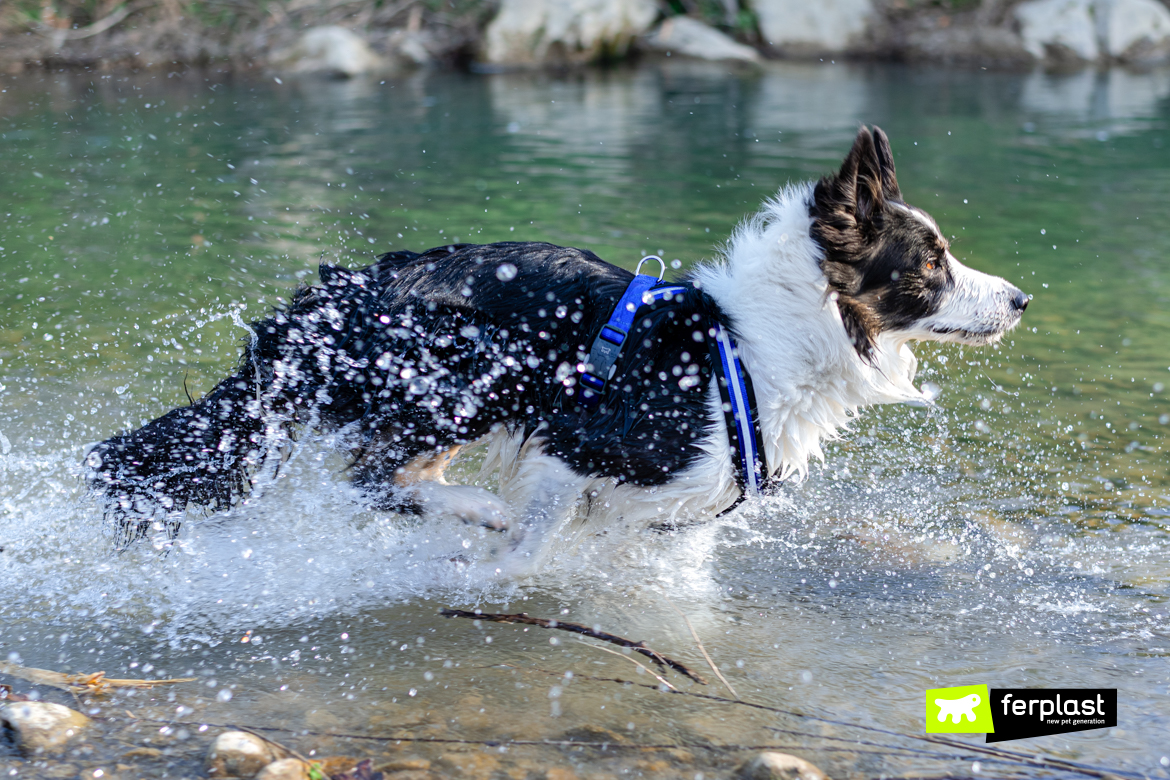 What is Attila's favorite Ferplast accessory?
The Stuart cushion was love at first sight for Attila: it surprised me seeing a dog used to lay always on the floor, almost snubbing every type of dog bed, getting used to this new accessory straight away, laying on it for hours. It was a real conquest! Then of course the ball, which is his absolute favorite game, he could spend whole days playing it and running back and forth (only cooked ham and pecorino cheese can distract him from it!)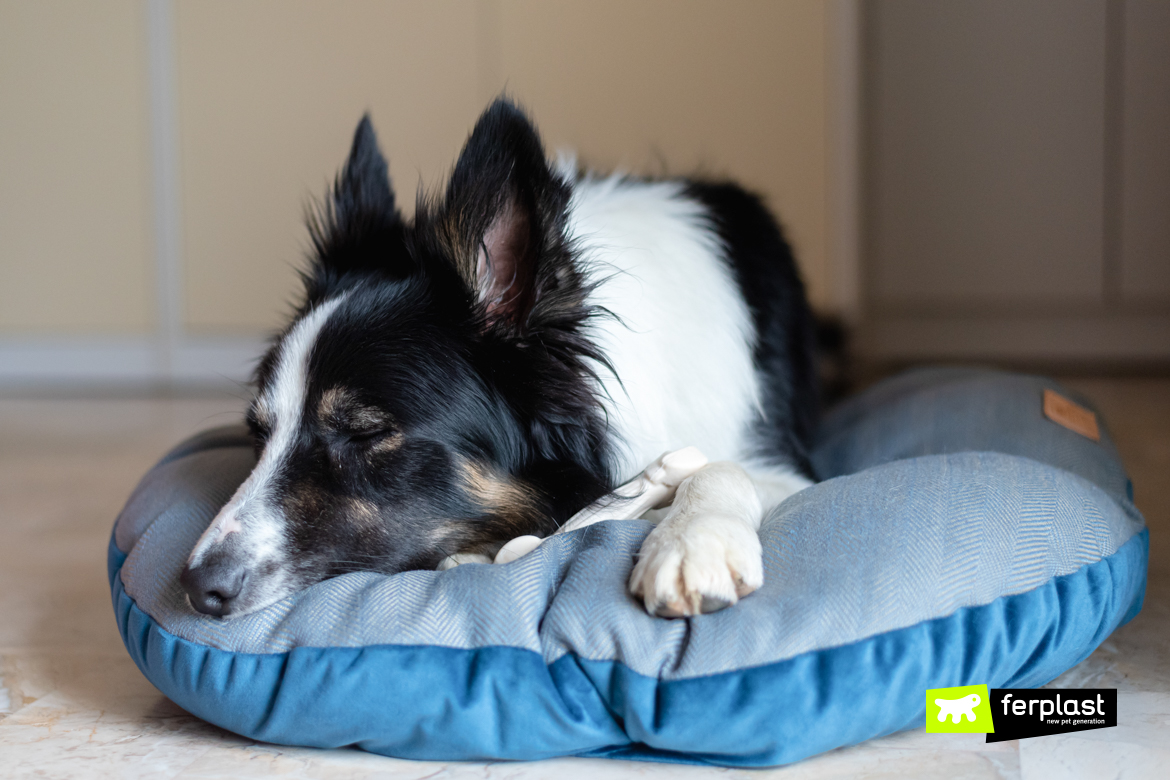 Thanks Martina and Attila for dedicating some of your time to us, follow Attila's adventures on @Attila_bordercollie.