The dog harness, together with the lead, is an indispensable accessory for walking your four-legged friend. There are various types of harnesses, each suited to specific needs.
Choosing the right harness for your dog is of fundamental importance. Depending on the dog's needs, size and character, there are different type of harnesses.
The advantages of a harness
The advantages of using a dog harness are many. It is a basic tool for training and is suitable for all types of dog, even those suffering from particular illnesses, such us breathing difficulties or joint problems. The dog harness gives less pressure on the body, as the traction is distributed over the animal's entire torso and not just the neck, and also allows greater freedom of movement when walking.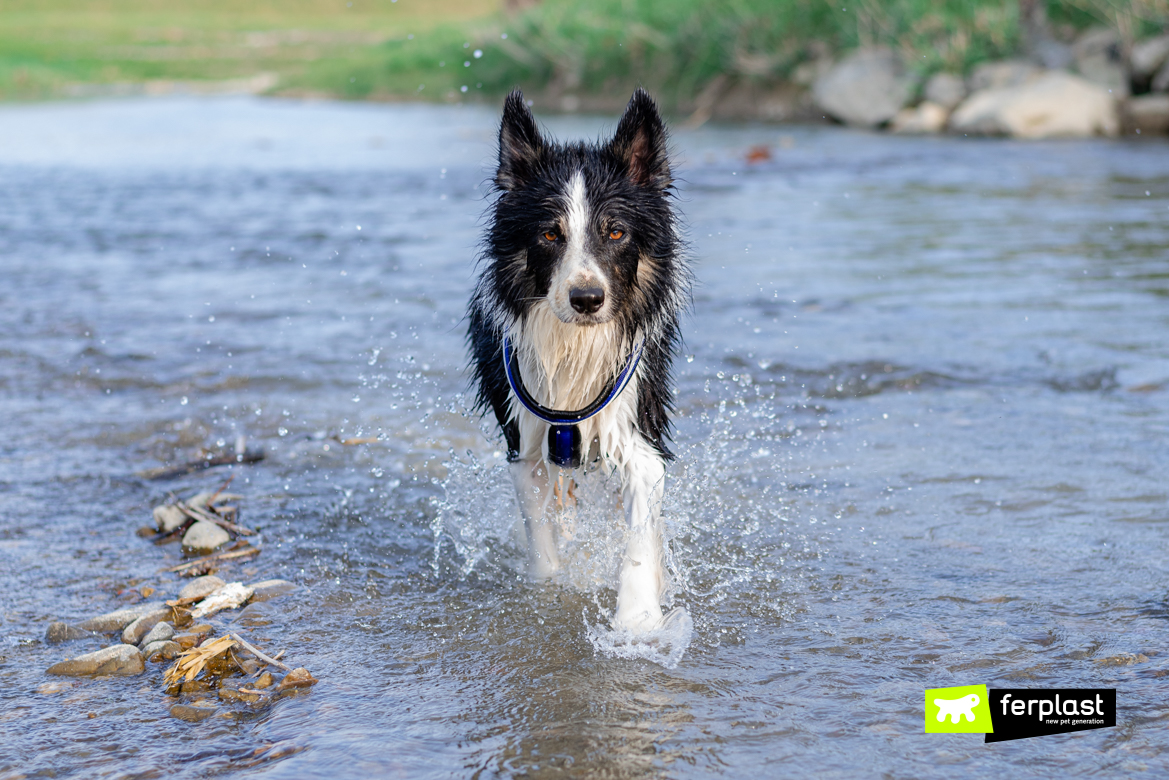 Types of harnesses
Depending on the size and personality of your Fido, there are various types of harnesses.
H-shaped harnesses
The ideal harness for small dogs is the H-shaped harness. These harnesses are named after their shape similar to the letter H. These harnesses are ideal for all sized dogs because they are soft and light. In addition, the attachment positioned in the centre of the trunk distributes the traction force exerted evenly over the dog's entire body. This type of harness guarantees maximum freedom of movement, especially for the front limbs. They are snug and comfortable at the same time, especially for puppies that tend to hurt themselves by pulling.
Among Ferplast's dog harnesses of this type there are Nikita, in the normal or fashion version, Champion, Ergocomfort and Giotto.
– Nikita is a dog harness made of durable, breathable nylon with reflective stitching. It is made of breathable fabric and prevents your dog from feeling too hot. It's adjustable by plastic sliding clasps and closes with a safe snap clip.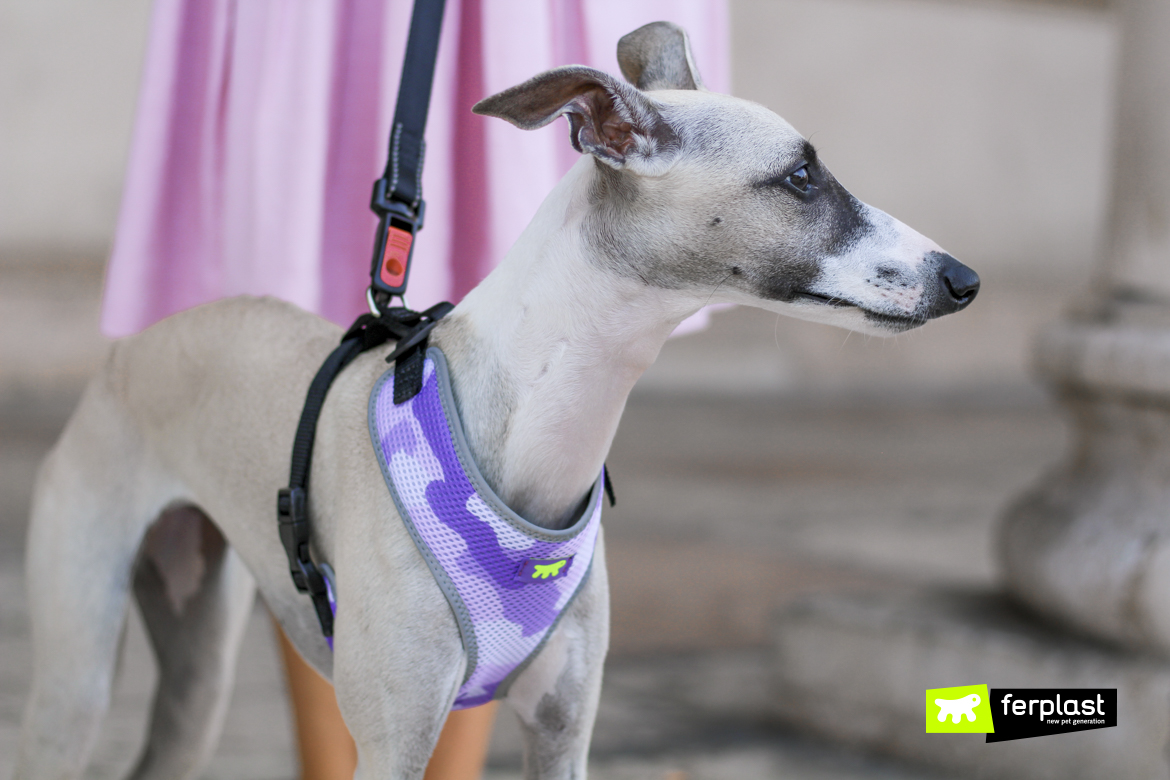 – Champion: made of nylon, strong and durable, it resists the animal's stress. It is adjustable at three different points, thanks to the three sliding buckles, which make it perfectly adaptable to the dog's body. It is also equipped with a convenient plastic hook for fastening.
– Ergocomfort P is part of Ferplast's range of ergonomic products. Its innovative shape distributes the traction on the dog's chest without affecting the neck. It has comfortable padding and a micro-regulation system to adapt it to your dog's body. In addition, the quick-release opening and closing system makes it easy and practical to put on.
– Giotto Luxor, on the other hand, is the most stylish of the small dog harnesses, because it is made of leather and decorated with silver studs. It's adjustable at four points and is padded in the part in contact with the body.
Harnesses for sporting dogs and pet parents
If you enjoy sporting activities with your dog, a harness suitable for trekking is a must. The following features are a must: padding in the chest area, adjustable harnesses and reflective strips for visibility in the dark.
The Hercules Cammie, Agila Reflex, Daytona Cross and Ergotrekking harnesses are part of these category.
– The Hercules Cammie, in a military pattern, is a technical harness, made of scratch-resistant nylon. It distributes the load evenly across the dog's chest and has a soft padding at stomach level. It also has a comfortable handle for an easy and safe grip.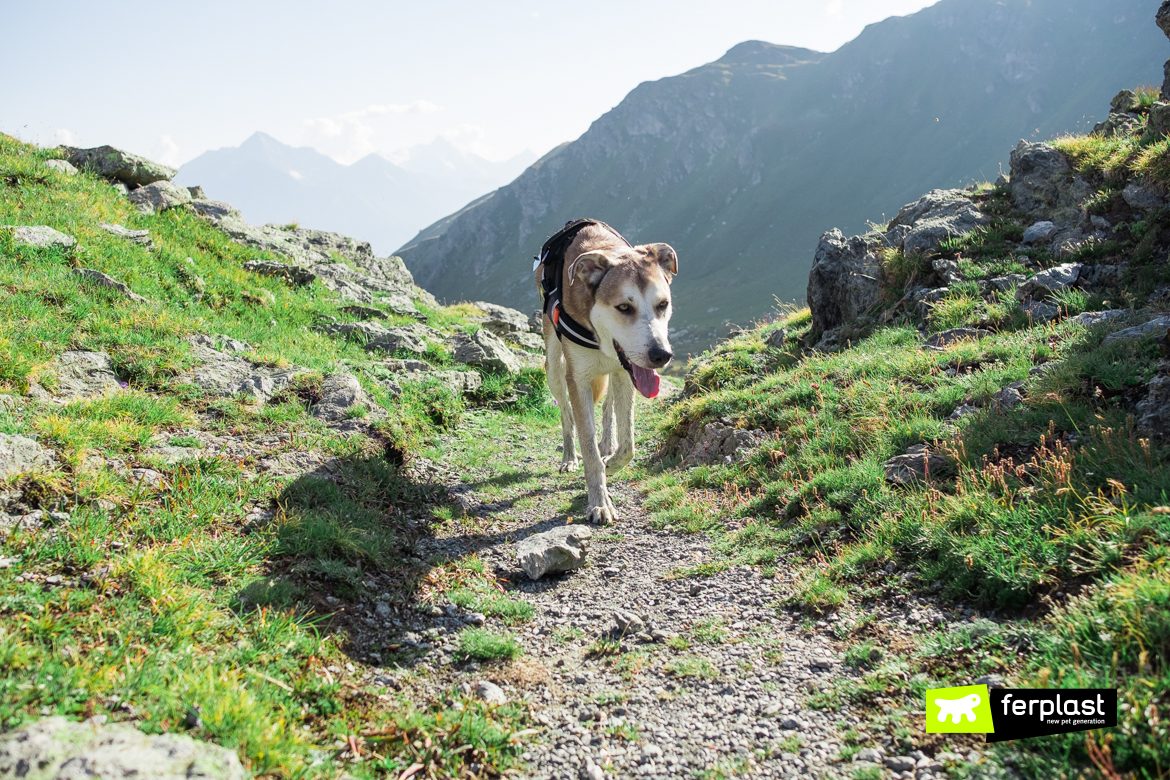 – Agila Reflex is the high-visibility dog harness with a double-adjustment lock. The special construction with a joint between the harnesses, patented by Ferplast, makes it ideal for all body types.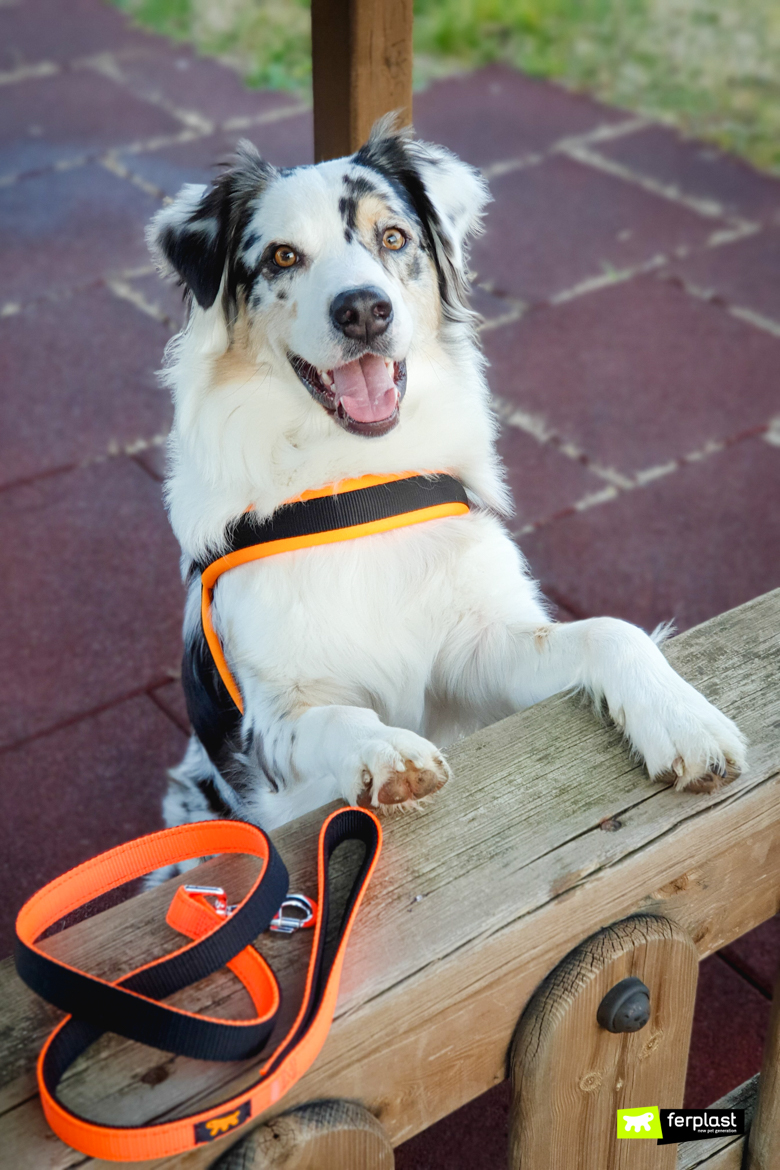 – Daytona Cross is the perfect harness for lively dogs. It has been tested to be resistant to pulling and to all dogs' movements. In addition, the automatic closure with magnetic mechanism makes it easy to put on. Lined with soft padding, it ensures maximum comfort for your four-legged friend, and easily adapts to your dog's build and fit.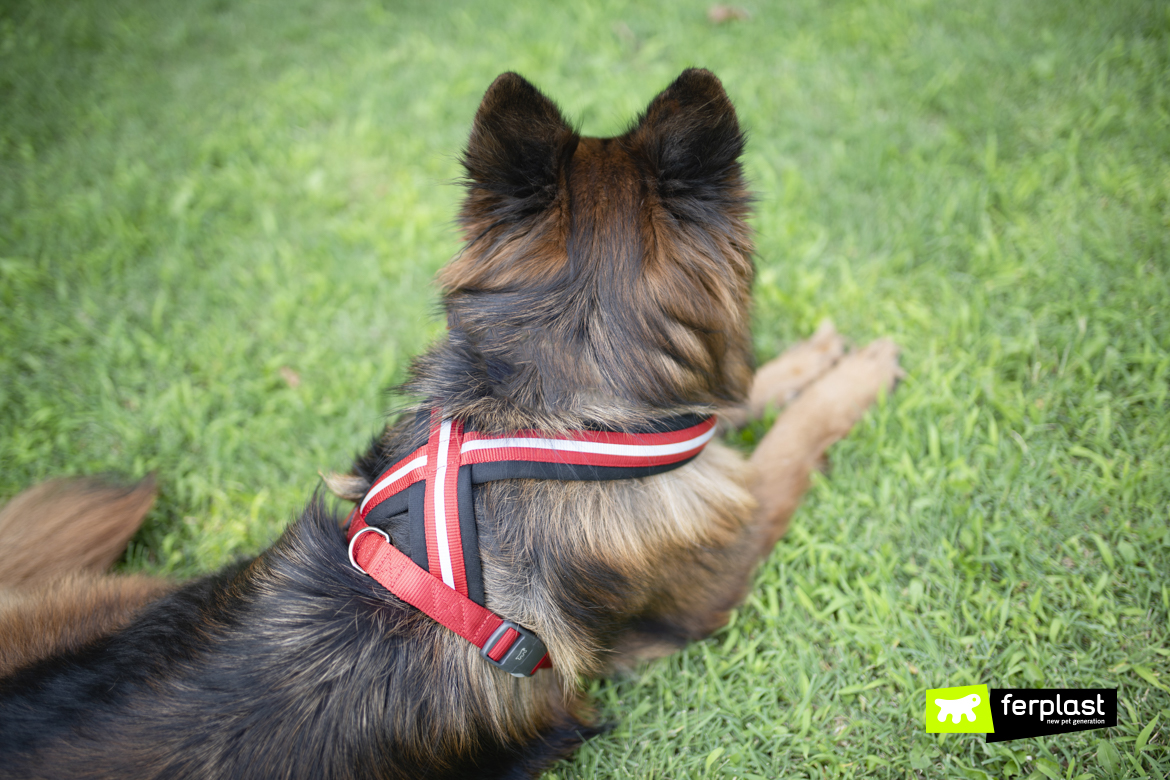 – Ergotrekking has six fastening points with a patented micro-adjustment system. Its ergonomic shape allows a wide distribution of traction and the practical handle on the back edge make it easy for you to help your dog to overcome difficult obstacles. It is also equipped with reflective strips, useful for moonlight walks. Particularly suitable for greyhound dogs.
Swedish harnesses
Sporting dog harnesses also include Swedish and Norwegian harnesses. They consist of two bands, one bands around the belly and a second one around the chest; this type of harnesses is designed so that the force is exerted on the chest, to avoid injuries resulting from traction on the spine, neck and shoulders. They are particularly suitable for medium to large dogs. The Ferplast harnesses with these features are: Ergocomfort Nordic and Sport Dog.
– Ergocomfort Nordic is a nylon dog harness with a padded handle for greater control over the animal. It is equipped with a single snap-clip fastening system that makes it quick to put on.
– The Sport Dog has a sporty design and is equipped with reflective stitching. It is adjustable via a slide buckle and handle.
The choice of dog harness depends on the size of the animal and his temperament. As there are many different types, you should pay attention to which one is best for your four-legged friend.