There are many models of dog leads, but how do you choose the right one? In order to decide, you need to know all the types on the market and their main features such as length and material they are made of. Here are a few details to clear your head!
The material of dog leads
The two main categories are plastic and leather.
Plastic dog leashes
1) Nylon
Nylon dog leads have several advantages. Firstly, they are practical to handle and they take up very little space because they are easy to reel in. They are easily washable, and so perfect for outdoor use, where they can get dirty with grass or mud. In addition, they are available in a wide variety of colours.
Among the Ferplast's nylon leads there are: Sport Dog, Cricket, Twist, Daytona.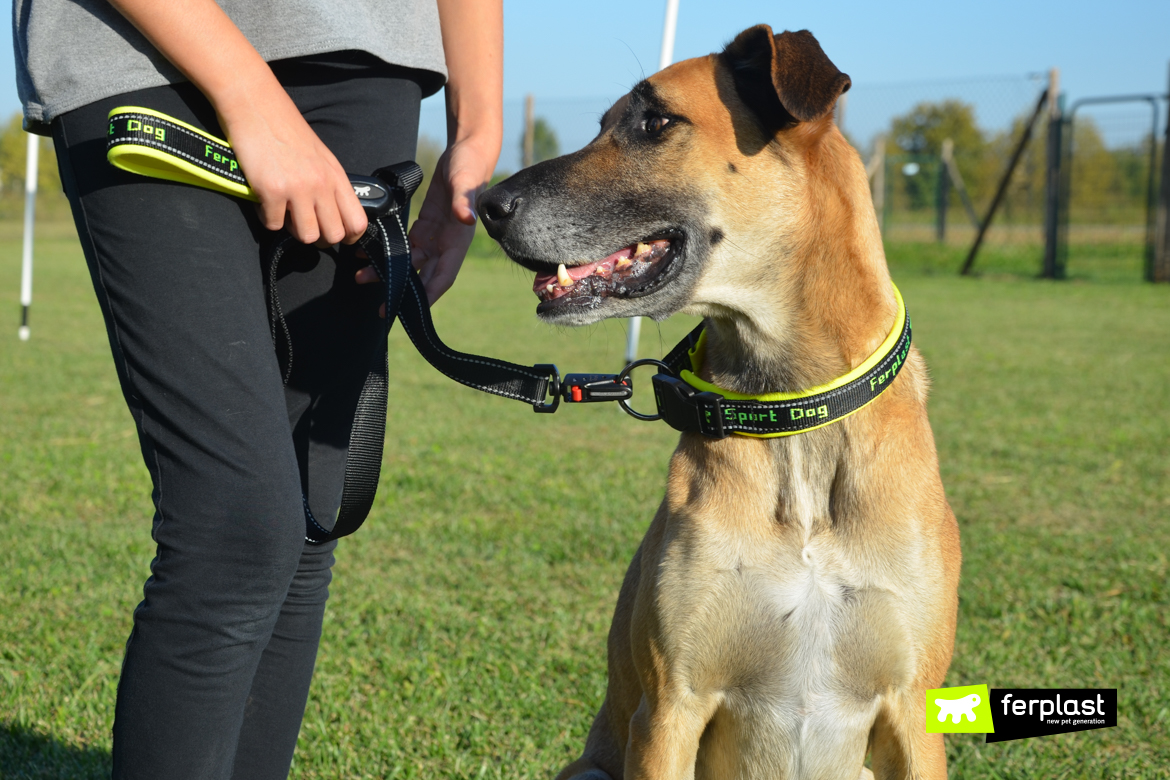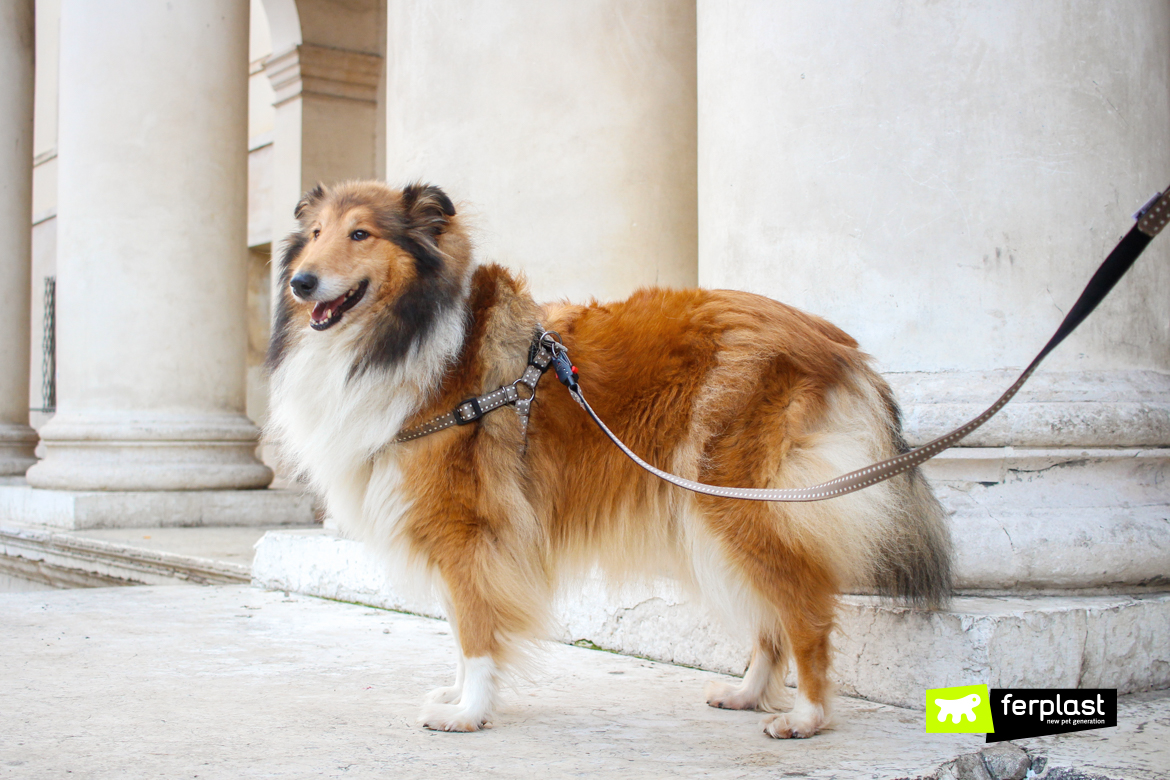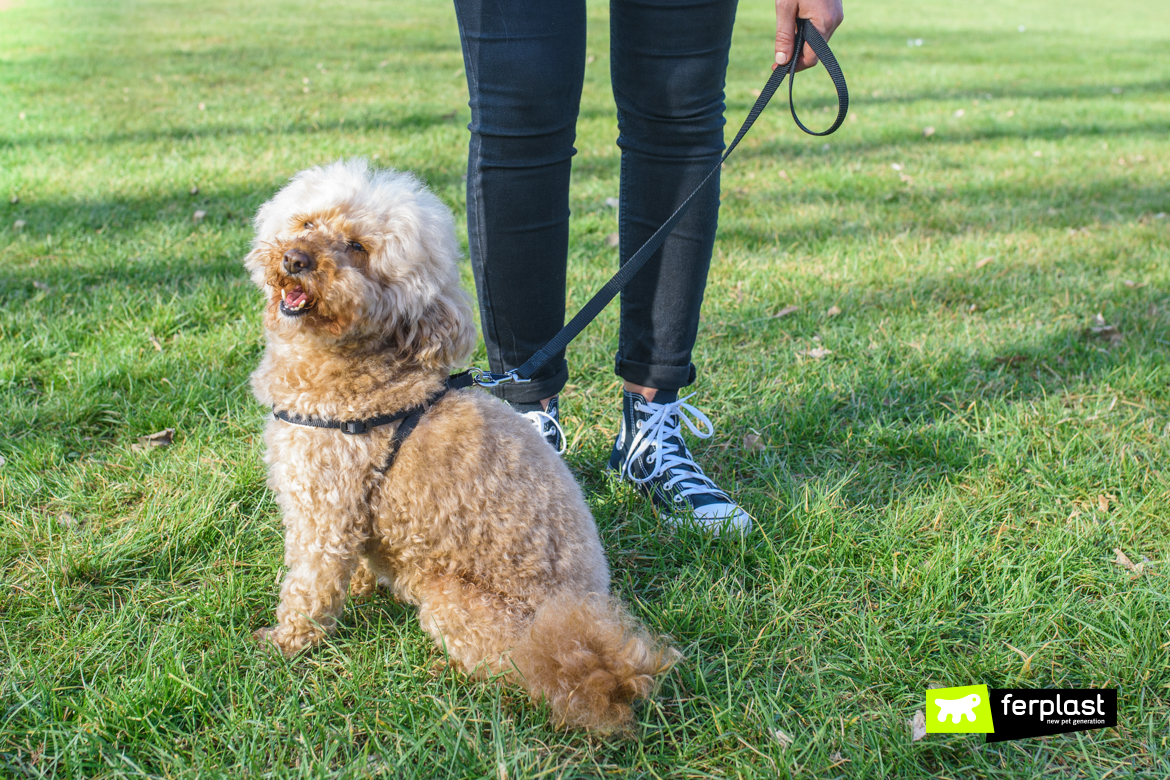 2) Faux leather
Faux leather leashes combine quality materials and aesthetics. They are refined accessories that are resistant even to the most severe stresses and are easy to clean.
Ferplast's faux leather leads are those in the Derby range, available in classic black and brown, and in lilac, a lighter, more fashionable shade.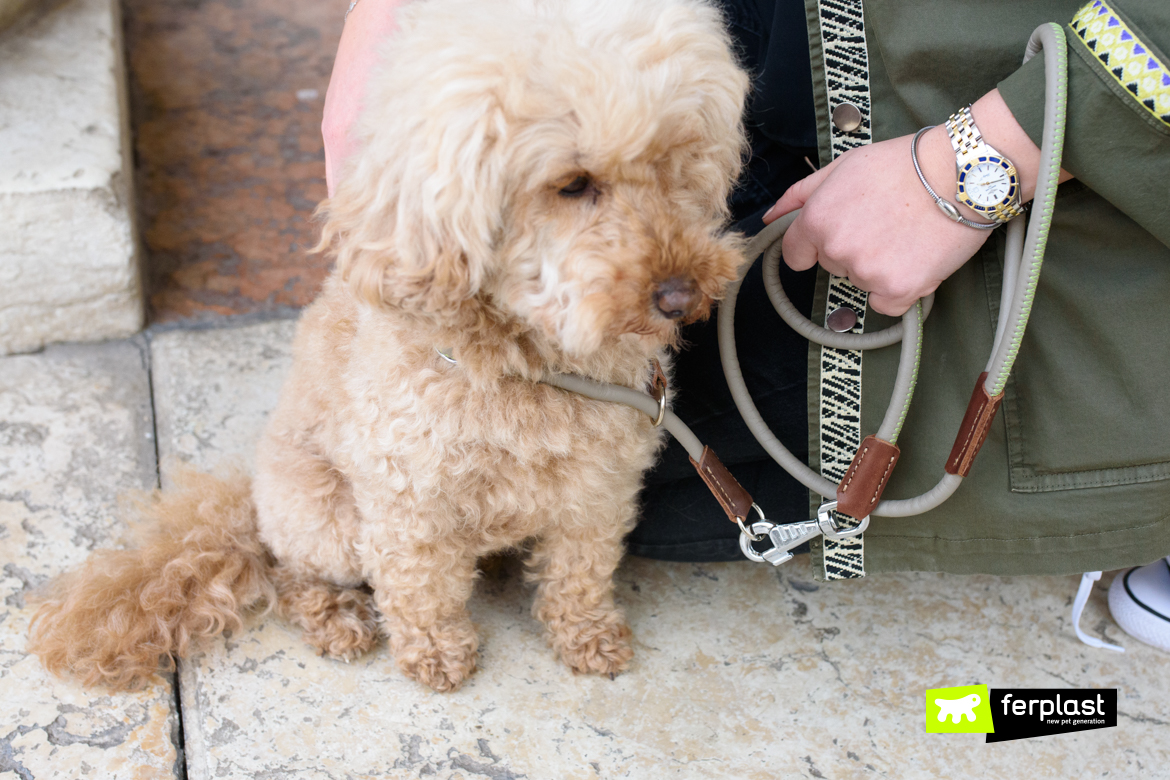 3) Rubber
Rubber (polyester) leashes are robust but soft to the touch. They are washable with soap and water, UV-resistant and resistant to low and high temperatures. Among their advatages, they are waterproof. This makes them perfect for walks in the rain. In fact, these leashes do not get wet and do not allow dirt to stick on the fabric. In addition, the elasticity of the material helps to soften the dog's jerks and sudden starts.
Ferplast's rubber leads are Evolution, colourful and fashionable, ideal for dogs of different sizes.
Leather
Leather and cowhide leashes are more expensive than the others, but they are also very durable and, above all, stylish. They suit both smaller and larger dogs, creating a classic and timeless look. The only downside is that they are more difficult to clean. In fact, they tend to get damaged if washed with water. They are available in dark brown, beige and black, in plain leather or bull hide.
Ferplast's leather leads are Giotto, Natural and Vip. All three models have a simple, comfortable handle and are suitable for dogs of various sizes.


The length of dog leads
All dog leads must have a maximum length of 150 cm. In urban areas, the regulations state that they must not exceed 120 cm. For this reason, the length of most commercial leads is 120 cm.
Retractable lead
The retractable lead works on the principle of a tape measure. Above the handle there is a small button that allows you to stop the leash from sliding or to lock it at the desired length. As it is much longer than an ordinary lead, it gives your pet greater freedom and movement. However, care must be taken to use it correctly, otherwise it can put your four-legged friend at risk.
Ferplast's retractable leads are Flippy and Amigo and have a maximum length of between 3 and 5 m.
Handles or short leads
When choosing the right lead, you should take into account Fido's size and temperament. The larger and stronger the dog, the more control is needed and consequently the shorter the length to balance his weight and strength.
In such cases, short 60 cm leads, also known as handles, such as Sport Dog, ErgoFluo, Ergocomfort, Daytona, are ideal.

Training lead
There are also training leads. These are used when you are teaching commands to your dog. They usually have 2-3 lengths that can be adjusted via a ring and are up to 160 cm or 200 cm long.
The best training leads from Ferplast are Sport Dog, ErgoFluo and Daytona.

Leashes for dogs that pull
The ideal lead for a pulling dog is the classic 120 cm lead with an elastic strap. Ferplast's Ergocomfort Elastic has a soft handle, a nylon part and an innovative elastic fibre end. The latter absorbs the force of the quadruped and is useful for cushioning the dog's jerks and sudden starts.
Leash for carrying two dogs at the same time
A very useful type of lead for owners of two dogs is the double lead. This lead allows you to hold two dogs with one hand while leaving the other hand completely free. It is actually a double end which must be attached to the traditional lead, in which case we recommend a short lead.
Ferplast's double leads are:
Ergocomfort Twin, available in a single model in grey and black, with a webbing width of 25 mm and adjustable length, from a minimum of 49 cm to a maximum of 59 cm.
Twin, available in three sizes that differ in length (from a minimum of 25 cm to a maximum of 50 cm) and in the width of the webbing (10, 15 and 20 mm).
Leash for gnawing dogs
Leashes with a metal chain are designed for dogs that have the nasty habit of biting through the leash.
Ferplast's metal chain leads are Ergocomfort Metal, available in two lengths (65 or 105 cm) and Daytona Metal, available in a single model with a length of 100 cm. Both models come with a comfortable padded nylon handle.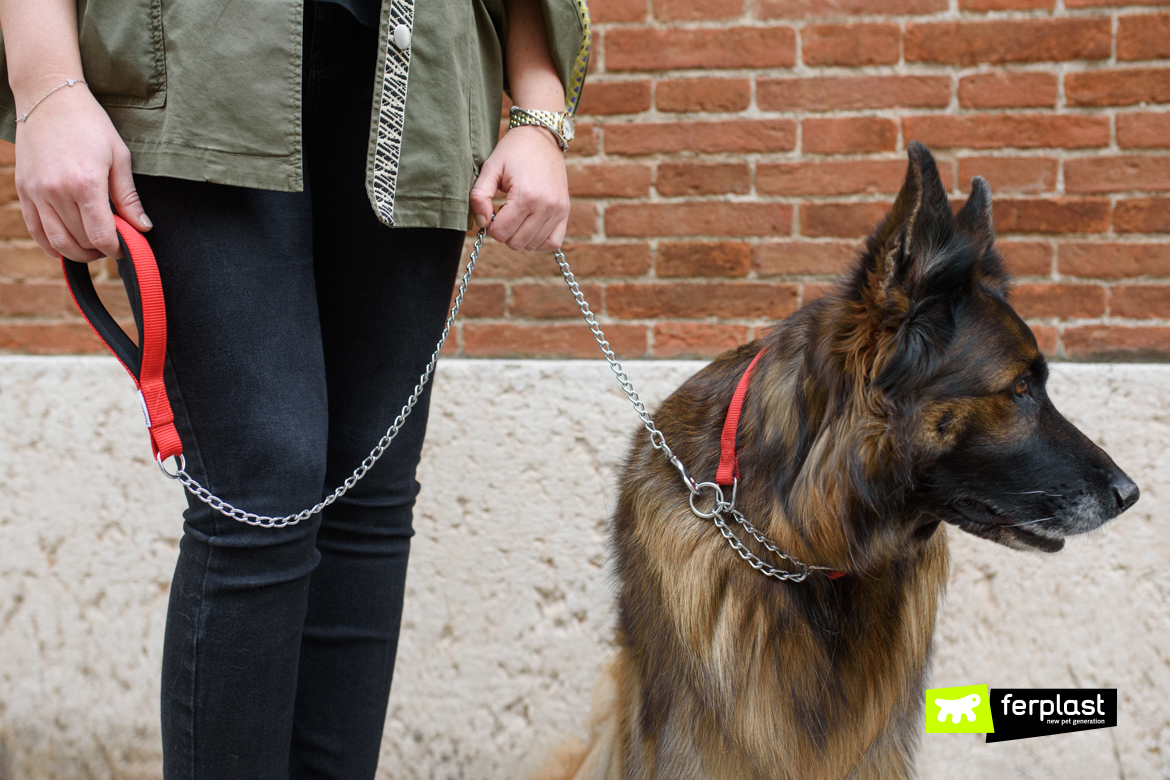 Choosing the right dog lead takes time and awareness. It's not just any accessory, but a walking companion that provides security and creates a bond with your Fido.