Bologna Fiere hosted Zoomark 2021, the international event dedicated to the world of pets where Ferplast has brought all its novelties.
At the International exhibition Zoomark 2021 Ferplast presented their new products for dogs, cats and small animals and the recent acquisition of Hydor brand.
What is Zoomark International?
From Wednesday 10 to Friday 12 November BolognaFiere hosted Zoomark International, the international festival of the pet world, where the new market trends for the near future were presented. The exchange of ideas and interaction with customers have been and are of vital importance for companies that can thus create and consolidate an increasingly dense network of contacts. 
Ferplast also took part in the event by presenting their new products.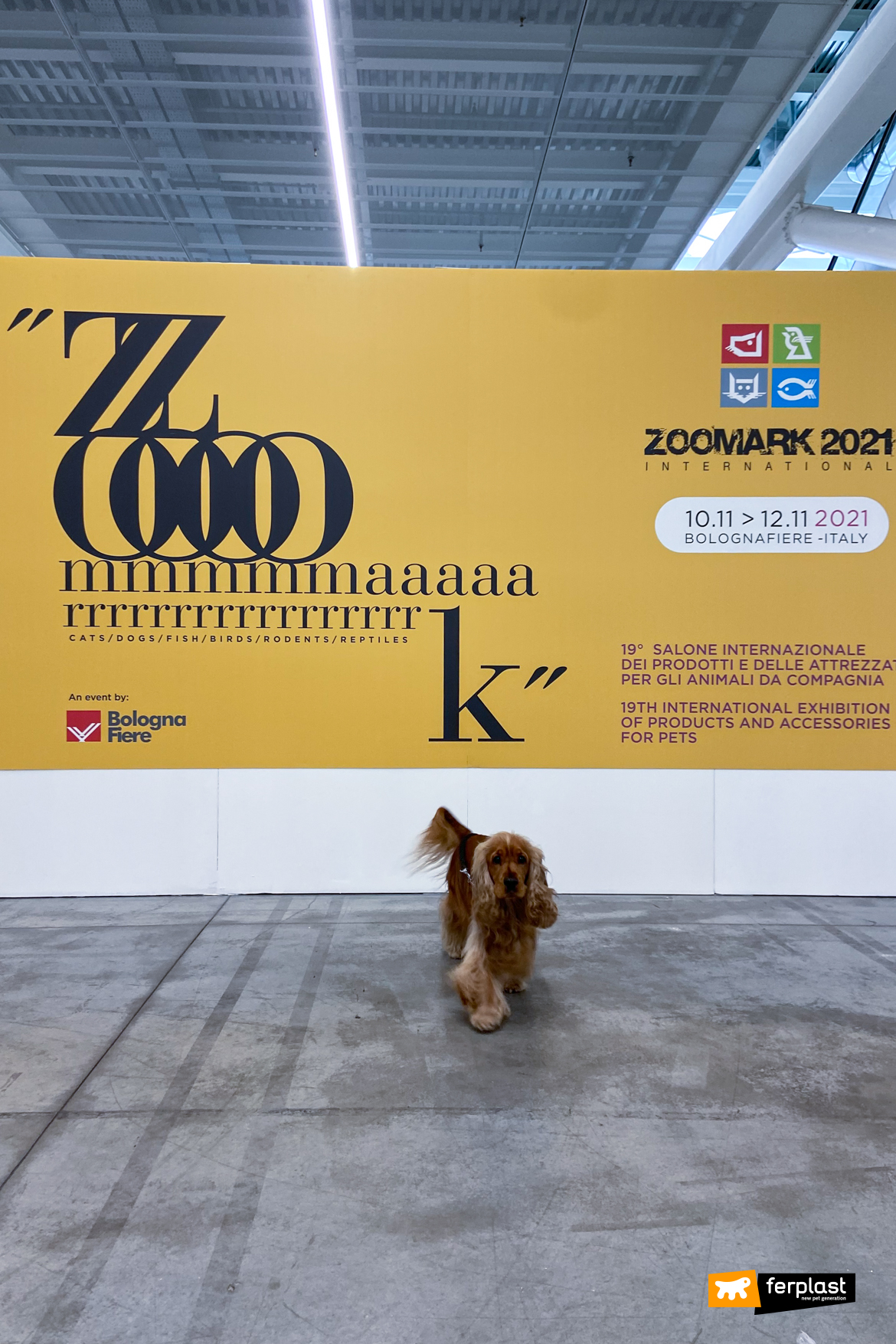 Ferplast's new products at Zoomark 2021
The pet world is constantly evolving, which is why Ferplast is constantly looking for new products to offer pet parents and their animals.
The novelties for dogs
Among the novelties for dogs, we find Superior, the new crate by Ferplast available in 5 sizes, equipped with 2 large doors and an opening ceiling. Superior, moreover, is completely foldable, so that it can be stored without taking up too much space. 
On display at the Ferplast booth, there was also Flippy One, the retractable lead that our influencer friends have already had the chance to try out during the summer. Reliable, durable and user friendly.
Regarding toys, two are the novelties: Smile, just launched but already really appreciated, in 4 sizes and 2 colors, and Chewa Boing, the dental toy that helps oral hygiene, floats and bounces, available in 2 sizes and fillable with kibbles.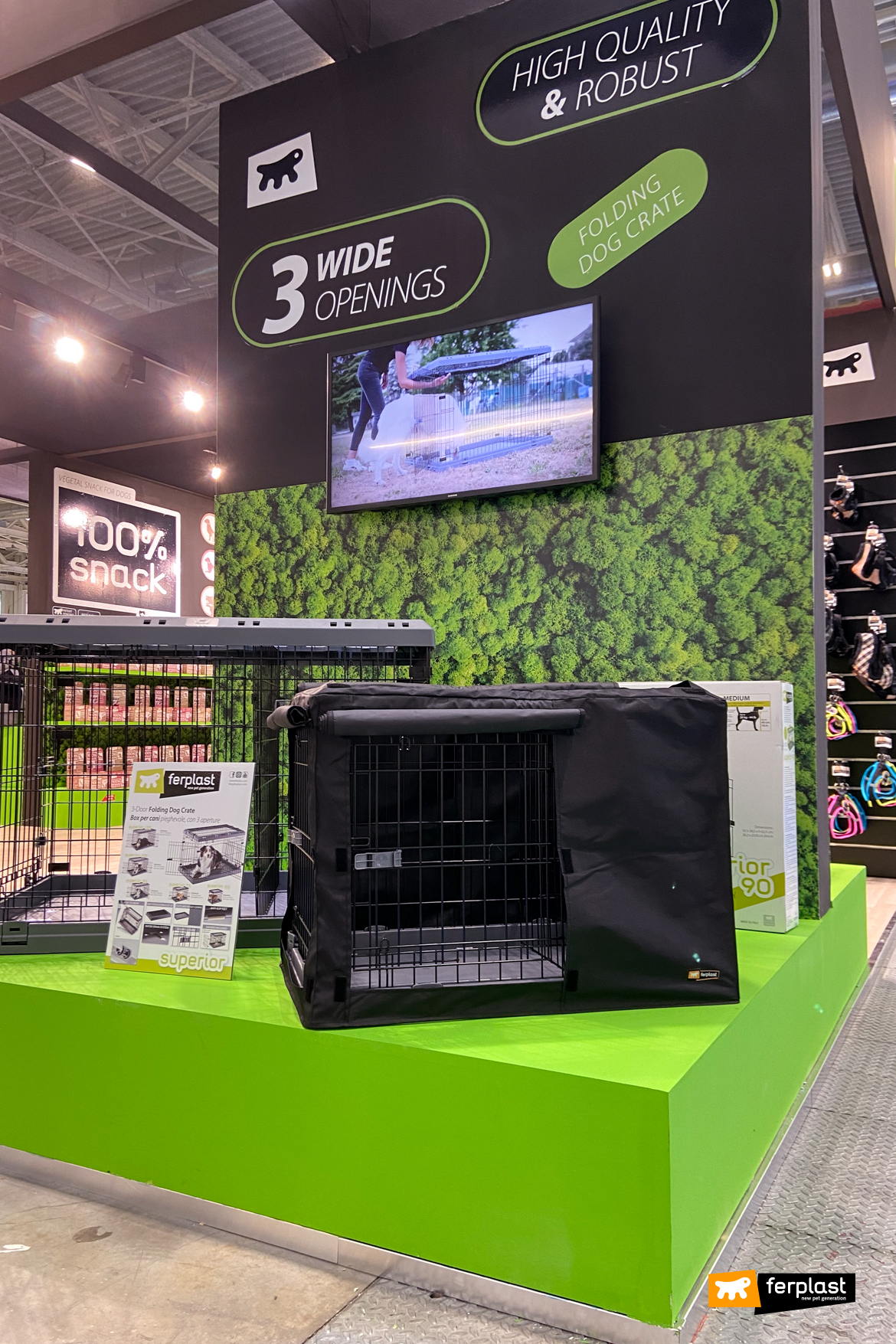 Novelties for cats
Cats are extremely clean animals, which is why Ferplast has done a lot of researches and developed the best solution for taking care of their hygiene. Birba basic is the new cat litter tray equipped with a sieve system and Sanitized Protection, the technology that reduces the formation of bacteria by up to 99.9%.
New products for dogs and cats
A large part of the routine of dogs and cats is dedicated to rest. So Ferplast has created two specific product lines.
Memor One is the memory foam bed with removable padding, available in three sizes. Ideal for elderly or large dogs.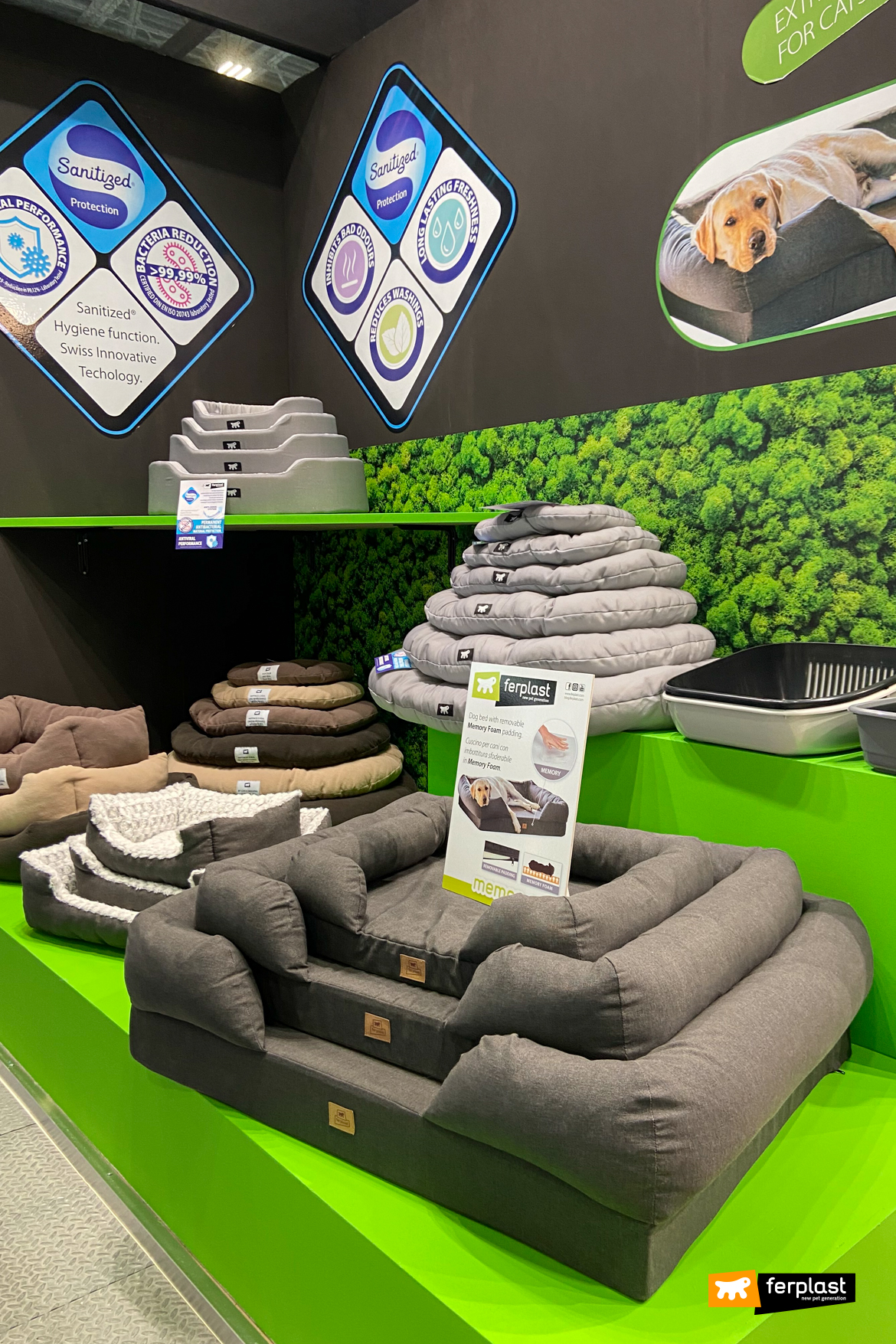 Relax & Dandy, bed and cushion equipped with Sanitized antibacterial and antiviral technology, which prevents the formation of bad odours and reduces number of washings. 
An important issue of this edition of Zoomark International for Ferplast was the communication of its eco-sustainable products and materials. In recent years, our company's research has been directed towards waste prevention and the use of eco-sustainable materials, such as recycled plastic and FSC wood, in order to make our contribution to safeguarding the environment.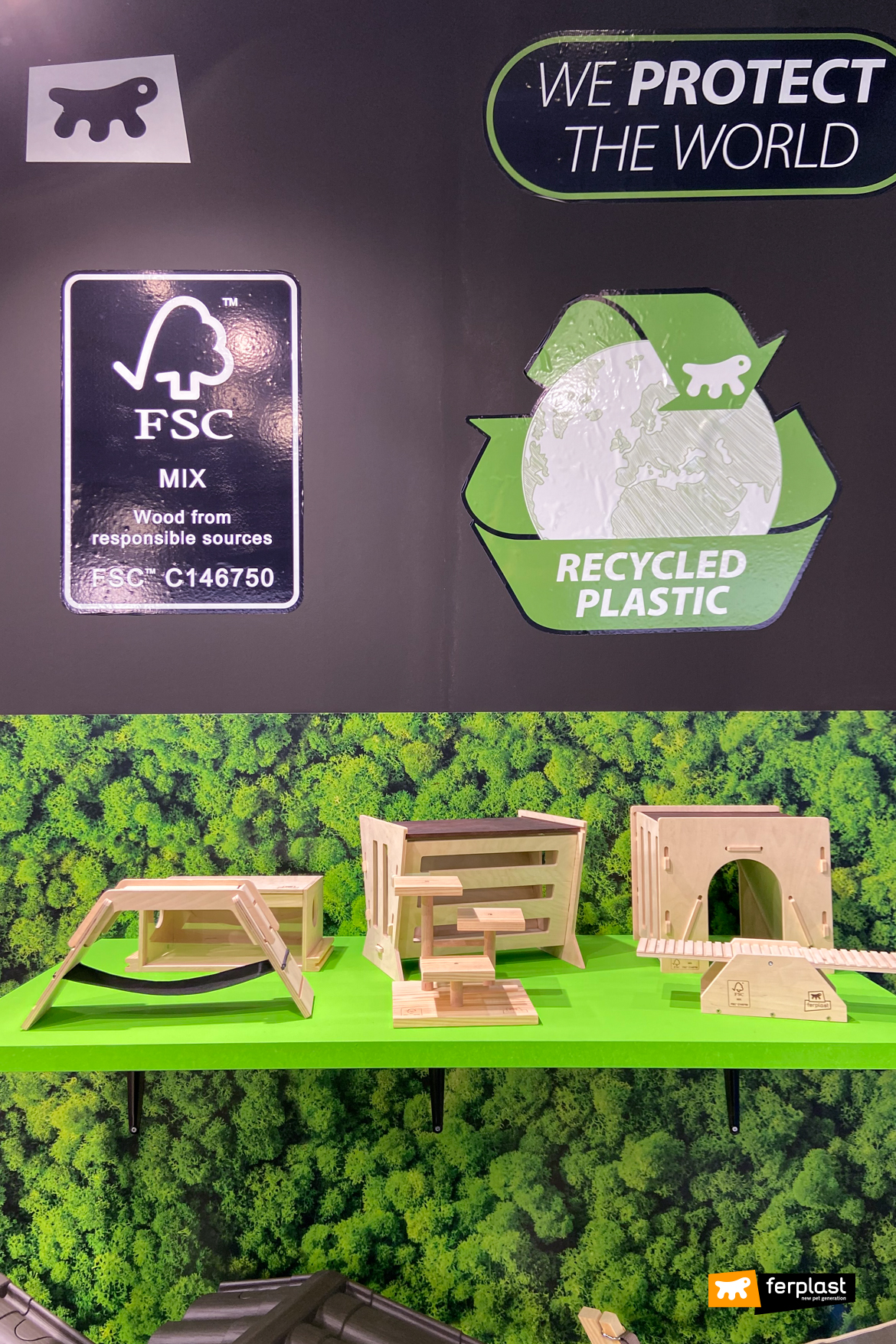 New products for small animals
Among the most interesting novelties for small animals, such as rabbits and rodents, is Multipla, the modular habitat that can be fully customized and equipped with all accessories. 
Not only new products were presented in Bologna, but also restylings, such as Krolik. This is the large rabbit habitat that can be opened completely and is available in 5 sizes.
Hydor, Ferplast's latest aquisition
Zoomark 2021 was also an opportunity to present Hydor products, which come Ferplast's latest acquisition in the world of aquariums, to the public. A company with a wide range of technological, quality and high-performance products.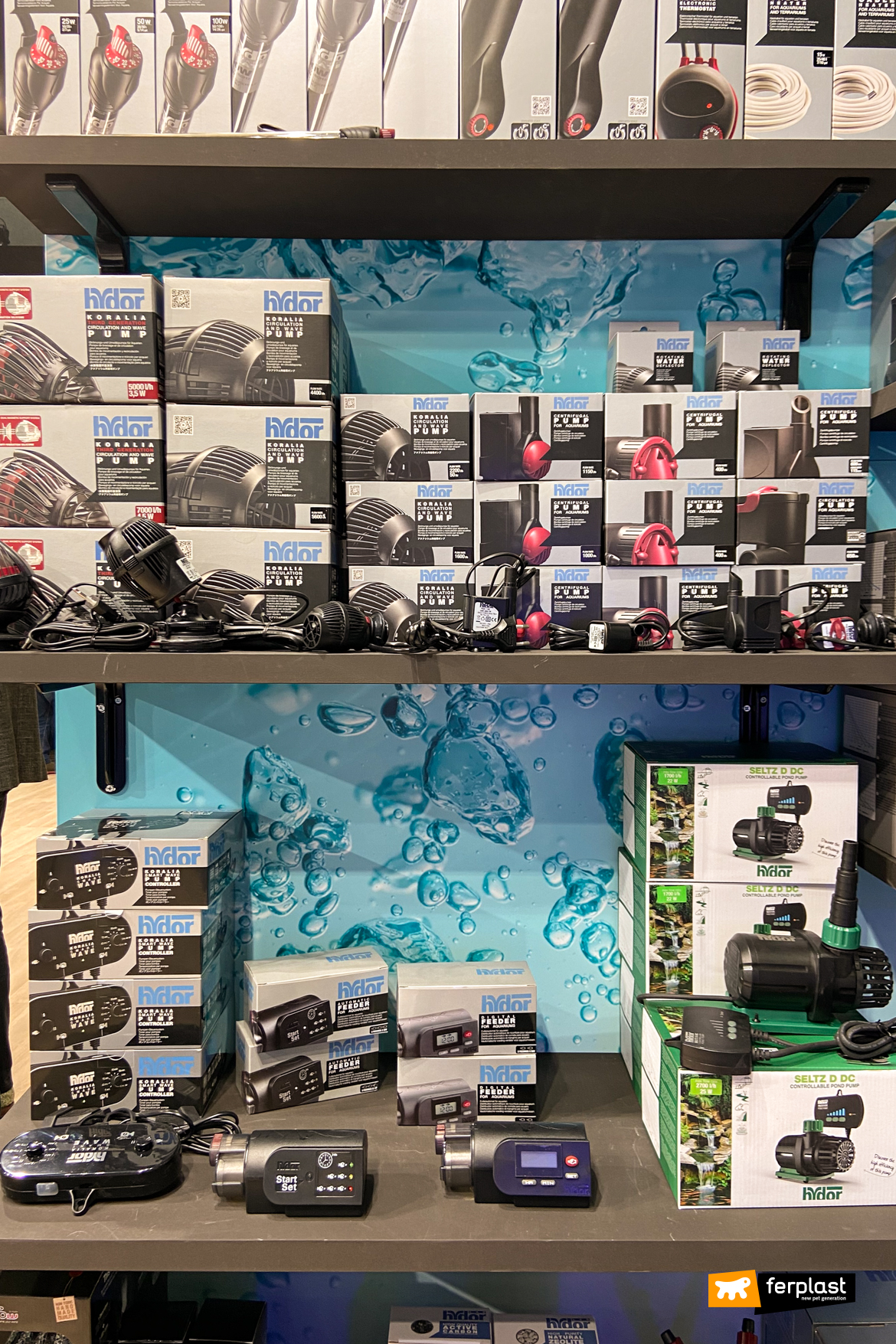 Zoomark 2021 was a great opportunity for the pet world to share and discover. A show full of novelties and four-legged friends.