Are you facing winter with your first dog and you don't know what he needs? Here is a guide with all the most useful and necessary dog accessories #DogWinterEssentials.
You are never ready for cold season, especially when you are a beginner with dogs, and you have to help him cope with this climate change. First, it is necessary to think about everyday objects that could be useful in order to keep him warm.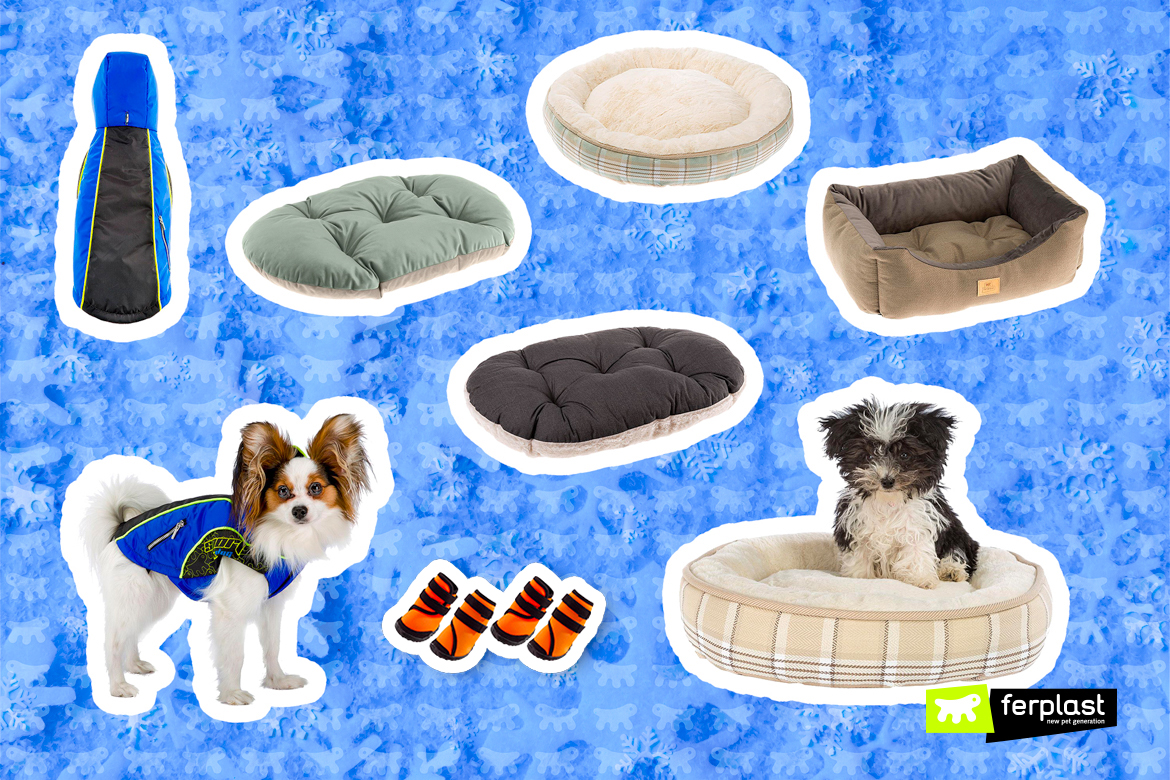 Winter accessories for outings with the dog: coat
Whether it is puppies, adult or elderly dogs, of any size, despite the protective fur, all suffer in some way from low temperatures. For this they need to wear a coat when they go out for walks. Remember that, regardless of the weather conditions, you must never deprive your darling of his walks, the important thing is to have the right equipment.
The Equipe coat by Ferplast can protect the dog from the most bitter cold and humidity. It has a sporty design, is waterproof and windproof. In addition, the interior is made of a microfleece fabric, which gives a pleasant sensation of warmth to the dog. It has an excellent fit and has also a built-in collar. Details that don't go unnoticed are the fluorescent and reflective edges which always guarantee high visibility of the animal.
Coats and raincoats are not an aesthetic whim, first of all they are functional accessories!
Dog accessories to use during winter walks: protective shoes
Since you are newly parents, you may have seen that in winter even dogs, due to the cold, can experience very painful chilblains on their fingertips. When the dog steps on snow or wet ground, the hairs surrounding its pads become moist. While walking, the water freezes, creating thin ice sheets between the phalanges that make the walk quite painful.
To avoid chilblains and to help your dog's paws face the winter without risk, you can apply a nourishing balm on the pads or have him wear protective shoes. For example, Ferplast Trekking Shoes, made of resistant fabric with non-slip rubber sole, able to keep Fido's fingertips always protected.
Winter accessories to stay at home: winter kennels
When it comes to dogs winter accessories, we must not only think about those useful for walks, but also those for staying at home. Giving your dog a warm and comfortable kennel is useful for getting him through the winter safely and away from the discomfort of low temperatures at home. Especially since you don't always have a modern and effective heating system.
Against the cold season we recommend the Prince velvet cushion. Super padded and double-sided, it can be used alone or inside the dog's rigid plastic bed to keep it insulated. For the coldest of all, however, we suggest the faux fur cushions such as Relax F and Lagoon.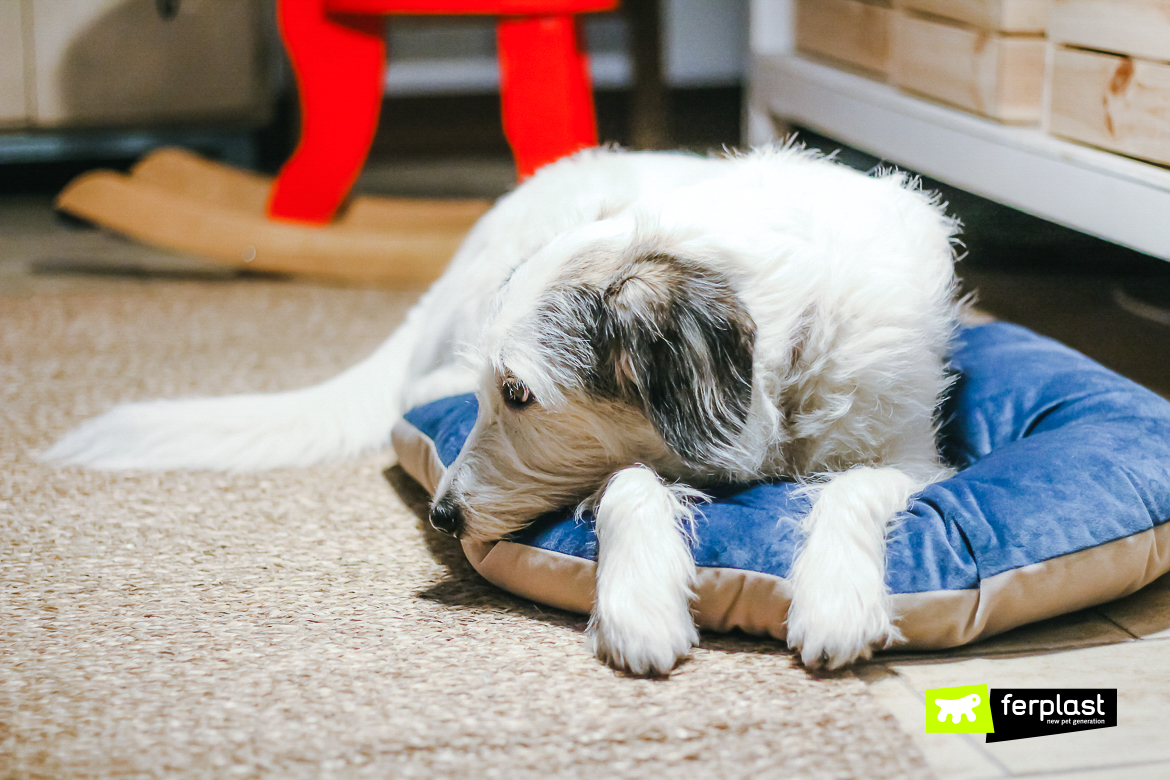 If, on the other hand, you want a cozy bed, opt for the sofa Chester by Ferplast, in which the dog can spend time taking long naps. Chester comes complete with a double-sided cushion with one side in durable Tweed-effect fabric and one in velvet perfectly coordinated with the bunk. It can be easily washed in the washing machine at 30 ° without the fear of it breaking or shrinking.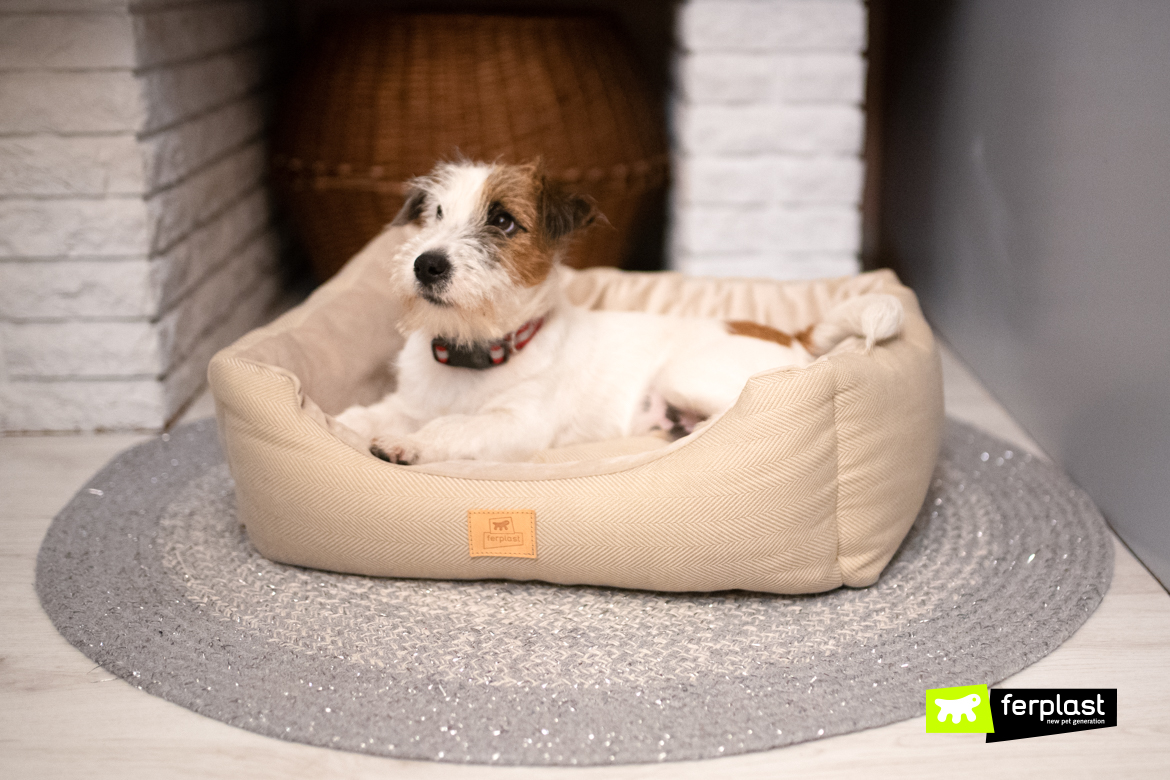 Obviously, pay attention to its diet too, which must be fatter than the summer one. For this, always ask your vet for advice.