Walks are an essential moment for our four-legged friend. Educating him to behave correctly on the street requires patience. The effort doubles if we own two or more dogs. In this case it's good to keep in mind some practical advices to walk with more dogs at a time in total safety.
When we own more than one dog, walkings can be tiring both for the animals and for us. For this reason, it is important to educate dogs to maintain a correct behavior and to have the right equipment with you. In order to walk with more than one dog at a time, there are models of leashes, which allow us to enjoy walks with our four-legged friends in maximum comfort.
What to keep in mind when walking several dogs at a time
Walking with more than one dog at a time requires a number of precautions. First of all, it is necessary that the dogs learn how to behave on the street individually. Once they have learned, it is possible – and certainly easier – to go out for a walk all together. It's important to follow the will of each dog and correct potentially risky behaviors, for himself and for others. If, for example, one of the two dogs pulls particularly, it's necessary to start educating him by using a long and soft leash, stopping every time the dog tugs. Dogs, in fact, differ not only in size, but also in temperament. That's why it's best to educate them separately first.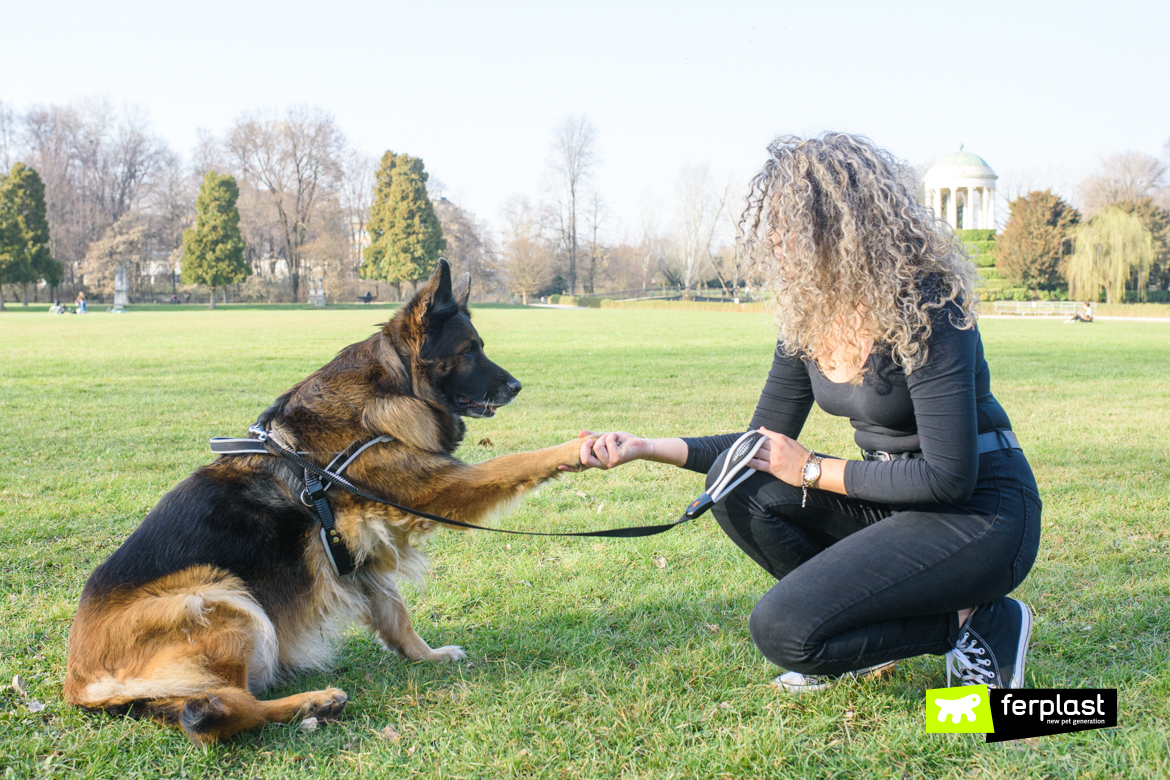 Choosing the right equipment
The same owner can have dogs of different breeds and sizes, so the choice of equipment is crucial. With small dogs, a harness is recommended, while for larger dogs both a collar and a harness can be used, although the latter is more comfortable, especially with dogs that pull. Moreover, it is important to take into consideration the leash's choice. For walking several dogs at the same time there are two alternatives: the double leash or two separate leashes.
The double leash
If we want to have more freedom of movement, we can opt for the Twin leash by Ferplast. This is a double nylon leash coupler which allows you to walk two dogs at the same time using one hand only. Thanks to the sliding buckle, it is extendable and adjustable independently depending on the size of the dog. It is available in three different sizes, which differ in length and width of the webbing. This type of leash is recommended especially for calm and well-behaved dogs, also because it's going to take a little time and patience for dogs to get used to it.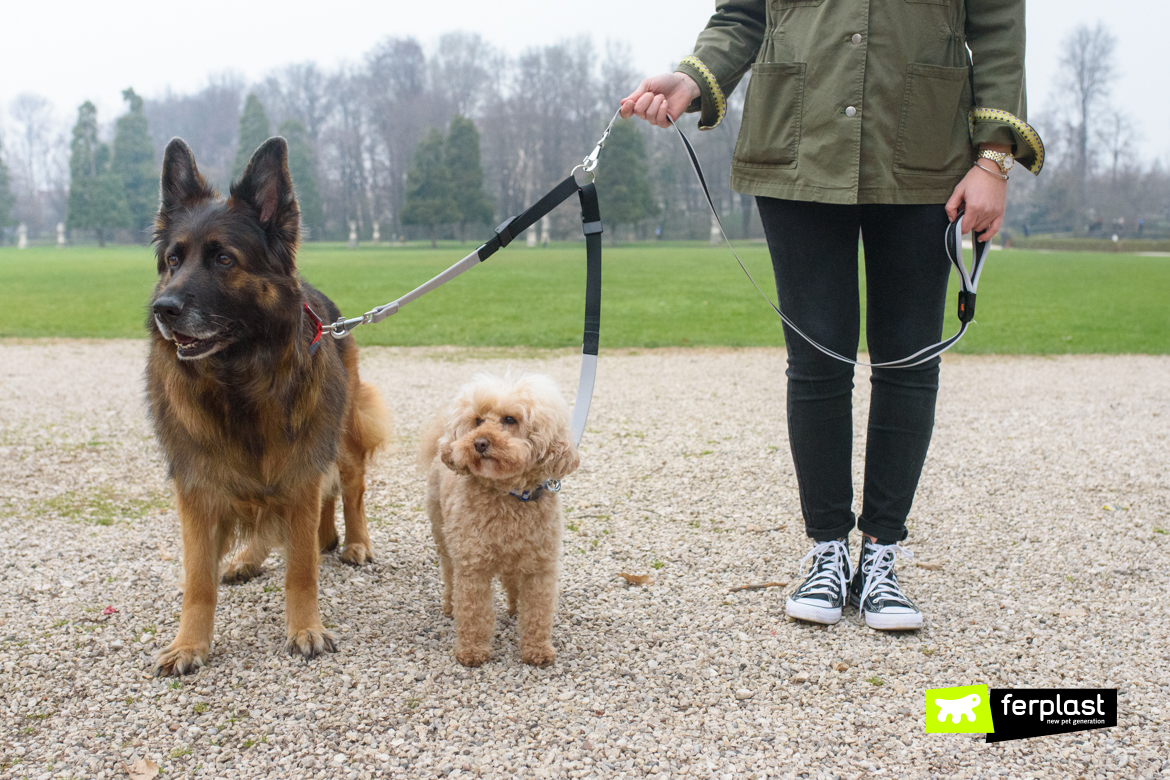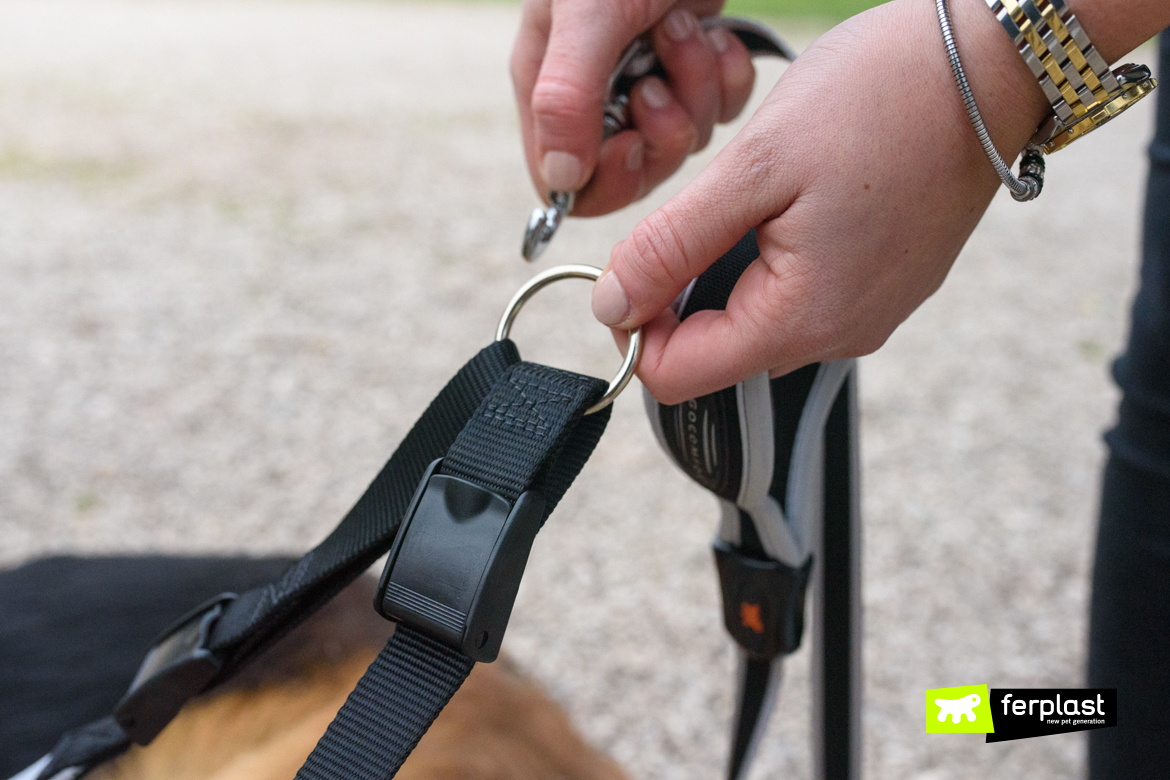 Single leashes to walk with several dogs
The second option is to use classic leashes. In this case it's best to keep one leash per hand. To prevent the leashes from tangling with each other, the hand holding the dog that walks first will need to be slightly ahead of the other. If our dogs tend to pull, the right choice is the Ergocomfort Elastic lead, equipped with an elastic end to cushion the dog's pull and sudden tears.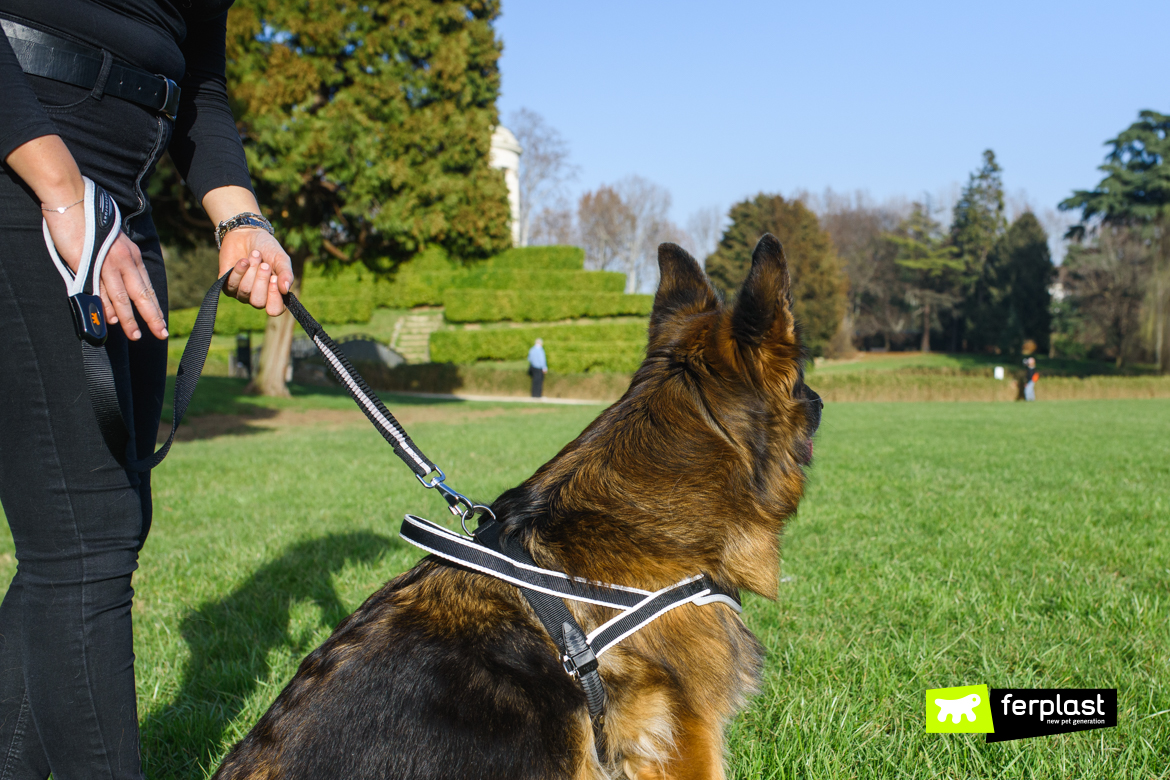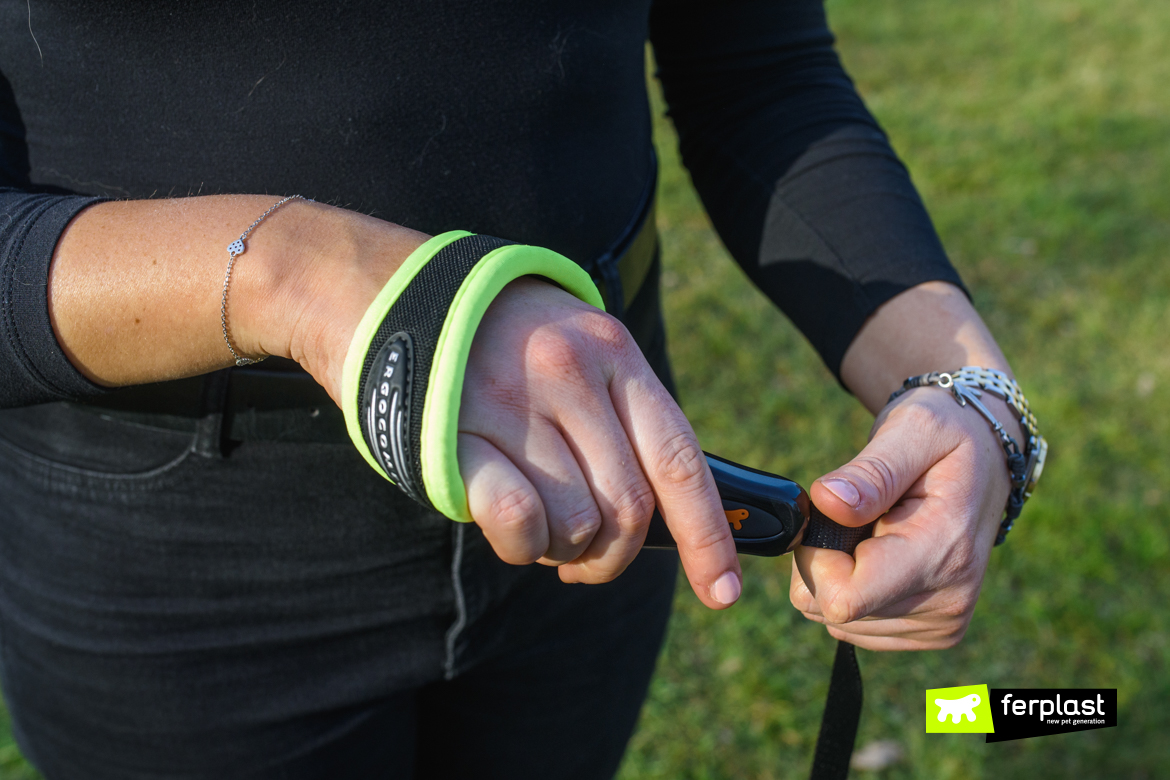 Walking several dogs at a time is an activity that requires a little patience and the choice of the right accessories, but it is also a fun way to spend time with the whole canine family.