It's summer time and it's time to book your holidays. Even our four-legged friends deserve a few days off. Here, then, what you need to know about traveling with pets.
Going on a trip with the whole family, including animals, is the dream of every pet parent. But before you take off, there are some rules and regulations for traveling you need to know.
The documents needed to travel with pets
First of all, to travel with animals it's mandatory to have with you the health booklet, completed and updated, and the vet passport, if our destination is outside the EU. In addition, it is good to have a general check-up at the vet before leaving. It is also important to find out if there are specific health requirements such as vaccines and microchips at the destination. Once the documentation is fine, it's necessary to think about how to travel with the animals in total safety and which transportation to choose in order to stress them as little as possible.
Travelling with animals in different means of transport
Animals react differently to changes in the environment. Dogs, for example, suffer more from separation from their owners. Cats, on the other hand, find it hard to adapt to new places. Whether the animal is more or less sociable, the choice of transport and the precautions to be taken are important.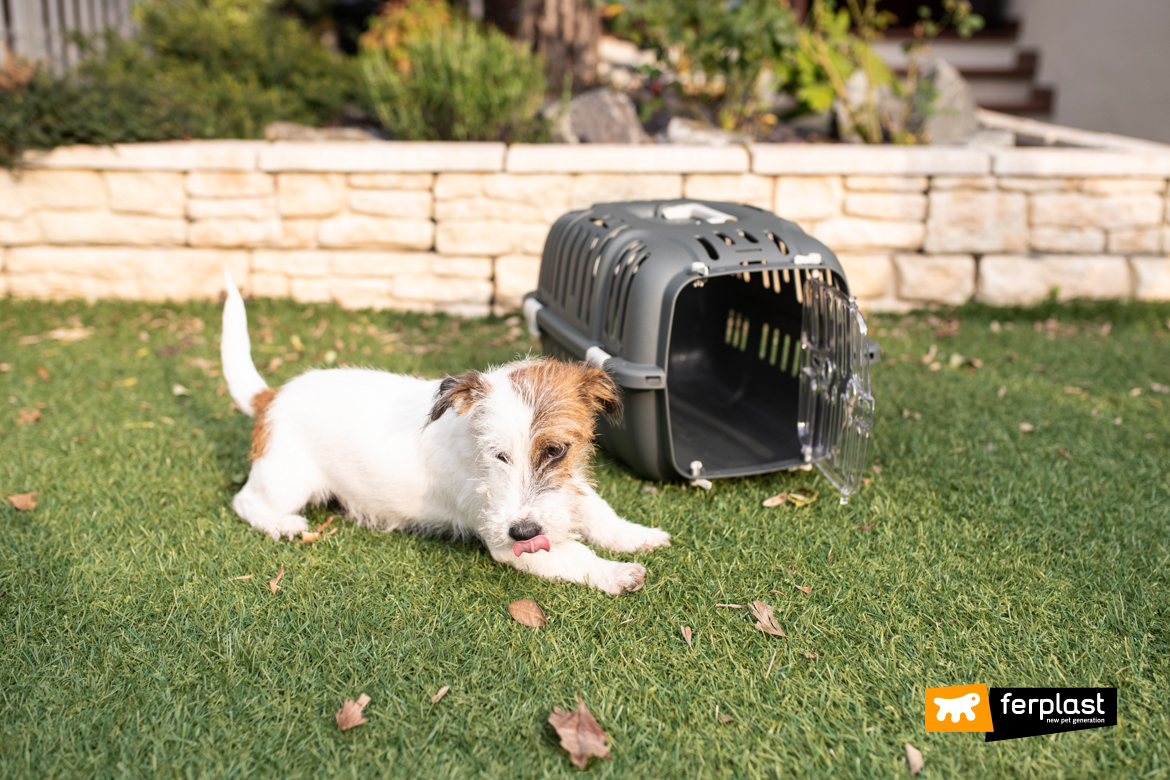 Travelling by car
Traveling by car with animals is perhaps the easiest way. To do so safely, animals must remain separated from the driver's seat, either through a separator or through the use of a carrier.
The pet carrier is the safest accessory, as the animal has his own delimited space where he can rest and relax during the journey. The "Jet" carrier by Ferplast, for example, suitable for small animals, is made of sturdy plastic and has an impact-resistant transparent door with a safety clip closure. The rounded shape ensures maximum comfort and the ventilation grilles provide a well-aired environment.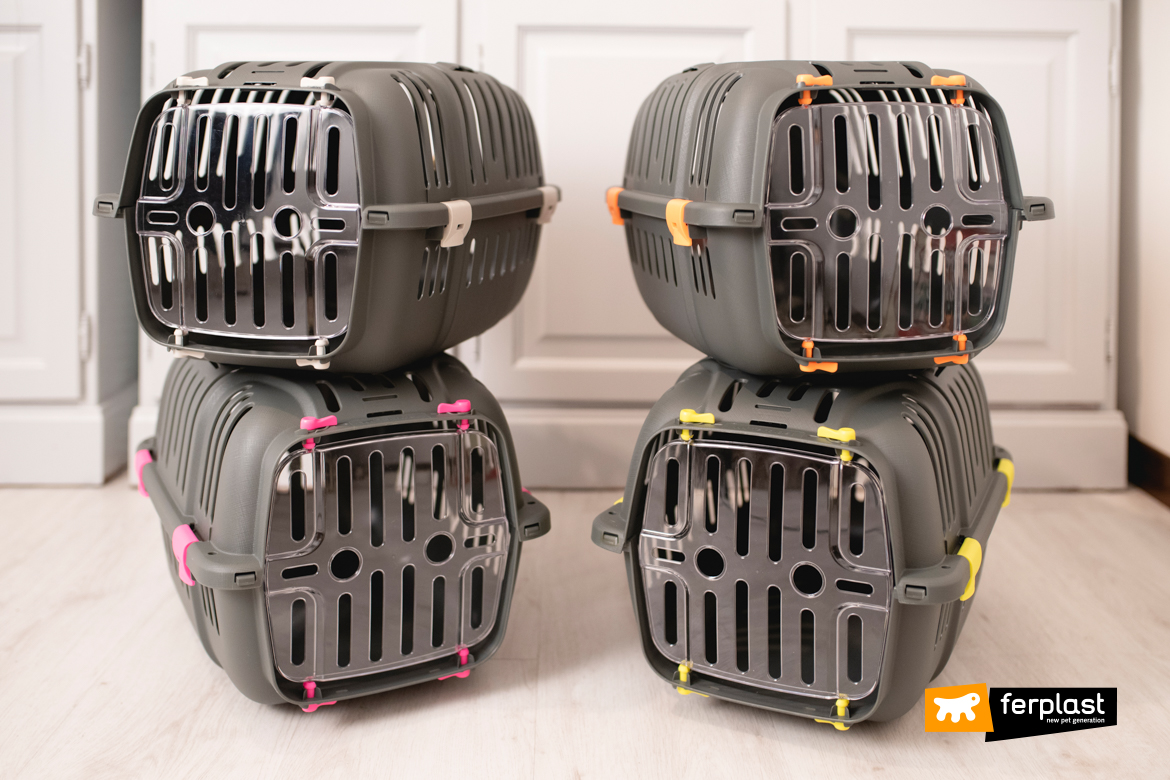 For larger animals there is Atlas, the pet carrier available in different sizes and models. All the pet carriers in the range are made of thermoplastic resin and are equipped with snap-on side hooks with safety locks, a plastic-coated steel door, a feeder for food or water and side ventilation grilles for proper air circulation. Both Jet and Atlas can be used on all means of transport: car, train, boat, plane.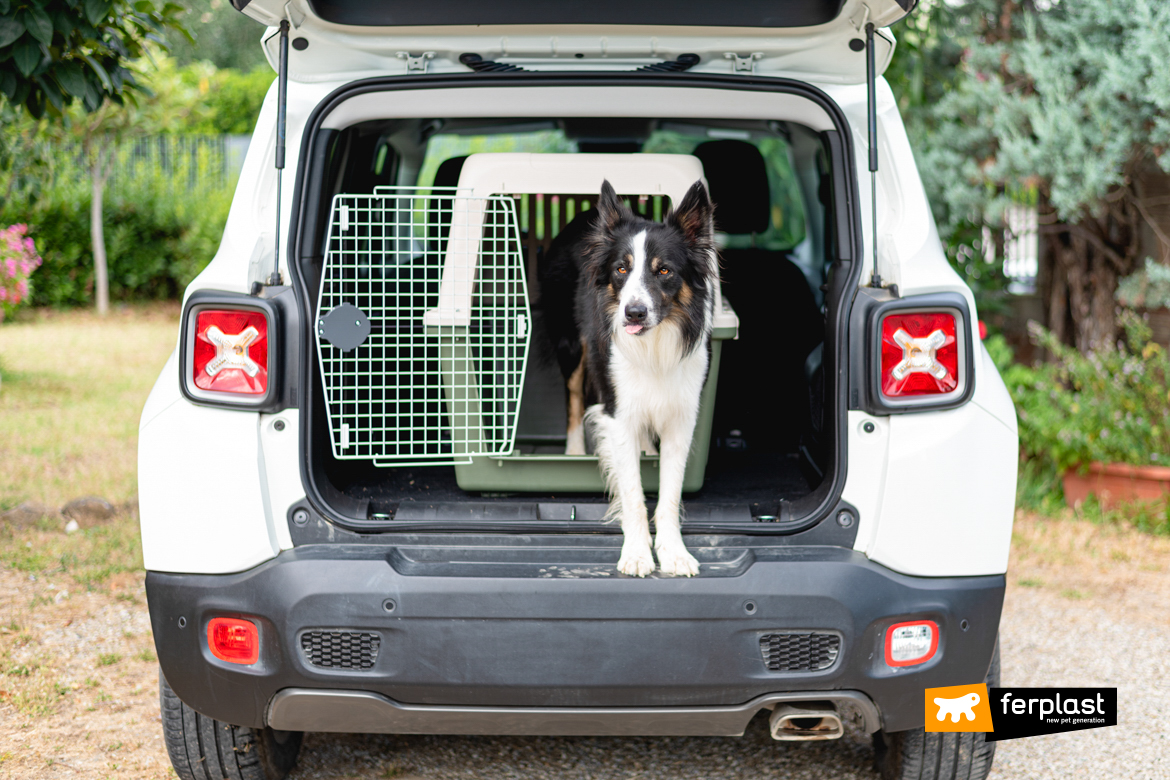 Travelling with pets by train
To travel by train, it's mandatory to keep pets in carriers no larger than 70x30x50. Each passenger may carry only one pet carrier and the transport is free of charge. In the case of large dogs we must purchase an extra ticket and we must keep them on a leash and make them wearing a muzzle. It should be remembered that the owners are the only ones responsible for the behavior of dogs and respect of the rules.
Travelling with pets on a ship
In the case of ship transfers with car boarding, the animals, dogs and cats, must have a certificate of good health signed by the veterinarian and cannot stay alone in the car. Dogs must be kept on a leash, wear a muzzle and, if you are sleeping on board, large dogs must be left in dog's kennels dedicated to them. Cats, on the other hand, can be kept in carriers.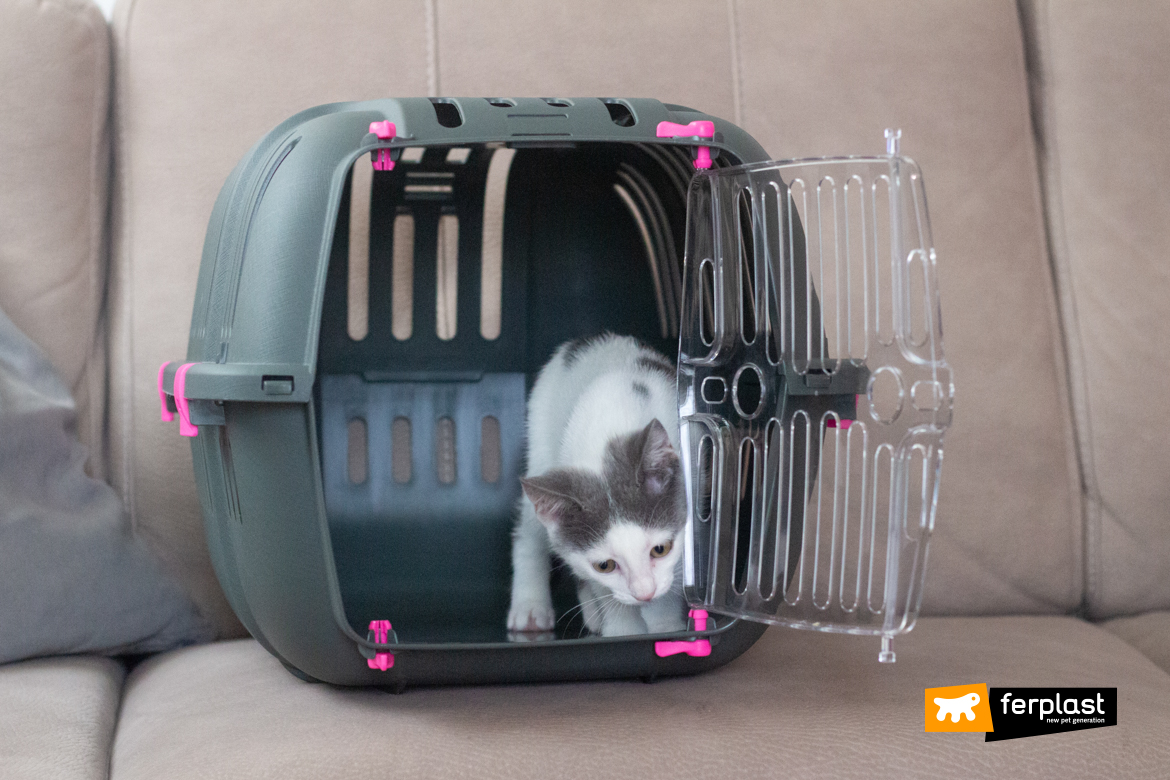 Travelling by plane
Almost all airlines accept to transport animals in the cabin or in the hold, but the size of the carriers and the rules to be respected are at the discretion of every company. Generally speaking, animals under 10 kg can be transported in the cabin, while larger animals can be transported in the hold. To secure a seat for your pet, it is best to get in touch with the airline in advance. In the event of a stopover, we also advise you to find out about the rules of the country in which you will be stopping, so that you are prepared and have all the necessary documentation.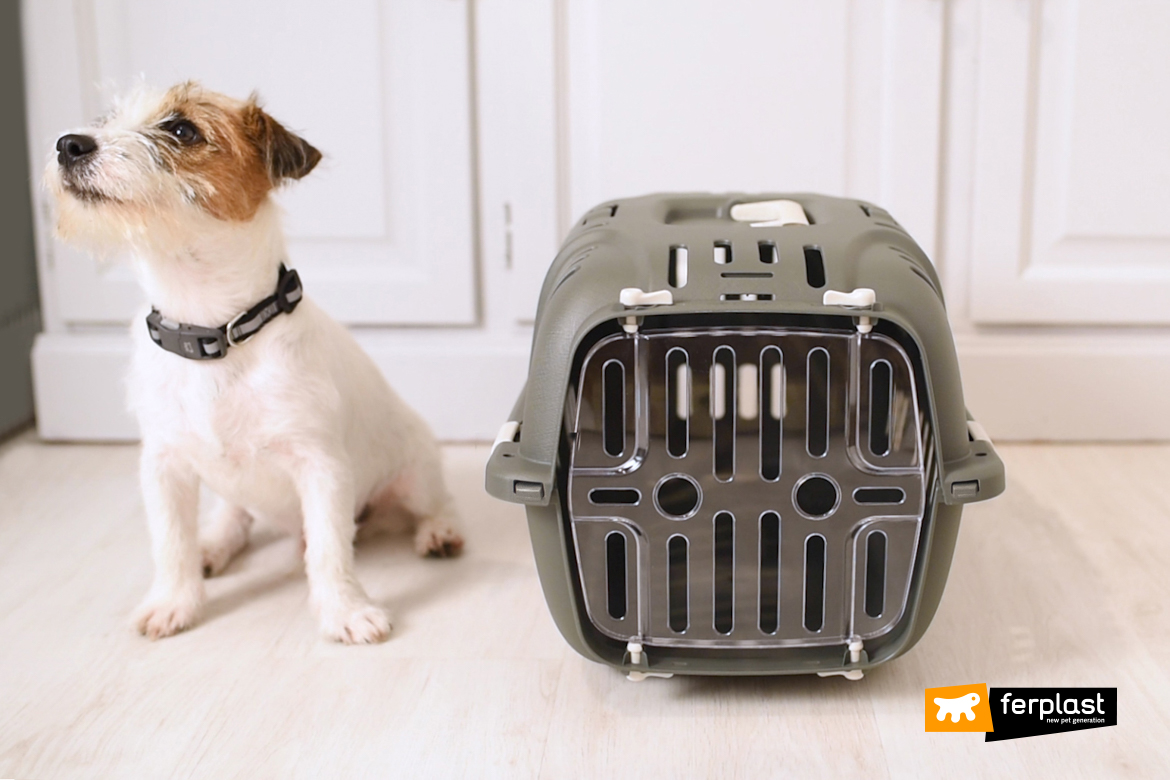 Before traveling with your pets, therefore, it is necessary to prepare everything you need to travel safely and enjoy your vacation with your entire pet family.