It's still quite impressive to see a cat on the leash walking along with his owner but the cat lead is an increasingly popular accessory. This is also confirmed by Alexandra, who with her Alex, a very elegant and curious Bengal cat, goes everywhere with harness and leash strictly by Ferplast.
For many people, putting their cat on a leash is a restriction of their freedom, while for others it is a normal thing to do. This is the case for Alexandra, who has got her cat used to wearing a cat lead since she first met him. We spoke to her about her personal experience and she gave us some advice.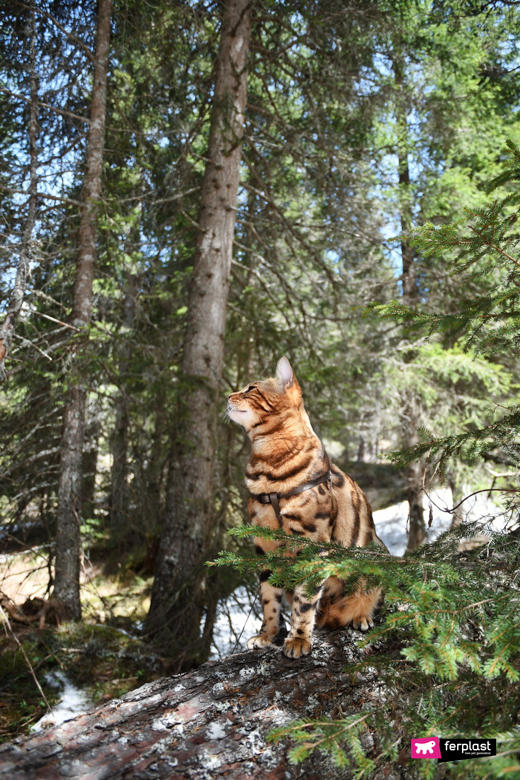 Hi Alexandra, when did you start taking Alex on the leash?
"Hi. Alex came to us when he was almost four months old and we had our first wlak on a leash after just a couple of days. Not all cats like to be taken out on a lead, but some exotic breeds, like Alex's, really love it. So it wasn't difficult to get him used to the leash and he was a 'good boy' right from the start."
We asked Alexandra how she got Alex used to the harness and how to get ready for the first outing on a leash. Alexandra explained that she initially let the kitten wear the harness indoors and only later took him to a park to see how he reacted. Fortunately, Alex accepted both the harness and the leash right away and there were no particular problems.
Alexandra also gave us some very important advice for the first walks. She suggested that we avoid places that are particularly crowded and that we don't force the cat to follow us, but rather let him guide us, always taking care not to cross other cats or dogs. Alexandra is especially careful with off-leash dogs: "Alex would make friends with big dogs, but not with small ones, so it's best to avoid unpleasant encounters."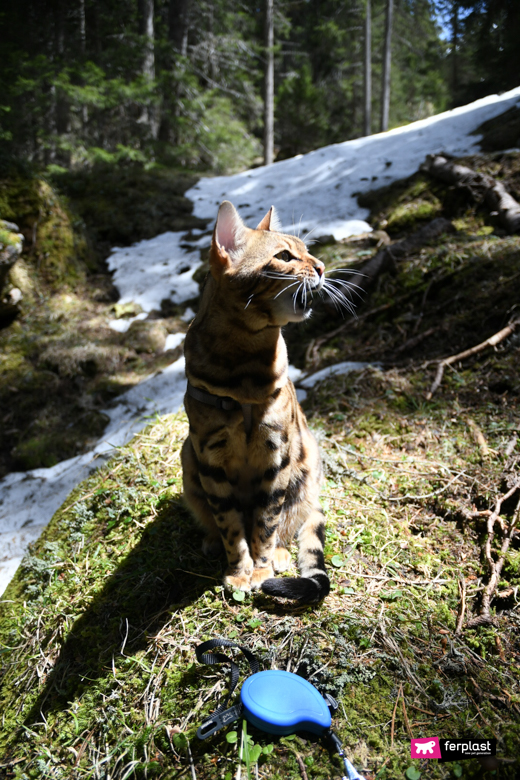 What memories do you have of your first real leashed walk with Alex?
"The first walk with Alex was beautiful. He was a little leaping leopard. We went to the mountains, to Lake Como, where we have a second house. There we had enough time and the ideal place to do some training. It took a lot of patience, but in the end, he learned how to behave."
When Alex is on a leash, especially in a new place, he is very obedient, but when he is in a place he already knows, he takes the initiative and chooses where to go. Mountains and hiking are his passion, so he is always very happy to go along with Alexandra on her outings.
"No trip today?": yes, with Flippy One!
Cats like Alex are very active and love to explore the world around them. Alexandra has even noticed that her cat feels better physically when she leaves the house. Sometimes, he sits down in front of the door meowing to attract attention, to the point that he seems to be saying: "No walk today?".
We let Alexandra try out the new Flippy One mini leash. Who better to test it than Alex? "The new Flippy One lead is very comfortable, small and space-saving. I recommend it to all kittens who want to explore the outdoor world safely."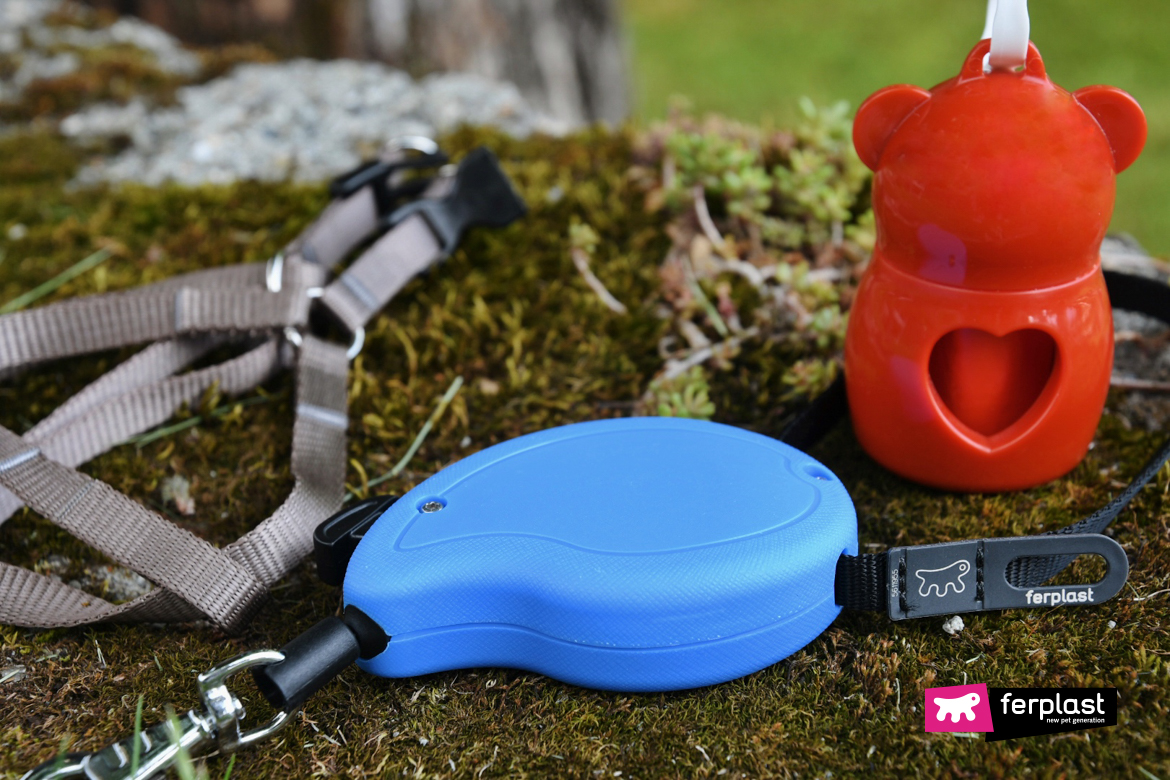 It is difficult for city dwellers to leave their cats free to leave the house without risk. If they are not educated to go outside, they can run into dangerous situation. Therefore, educating your cat to use a lead is a good idea. Unlike with dogs, walks with cats are "contemplative" and slower, because cats like to discover new places and make long stops to smell the scents.
If you could go back in time, would you make the same choice?
"Yes! From the beginning, my idea was to find the cat that could love to come around and go for walks with me, without having to force him."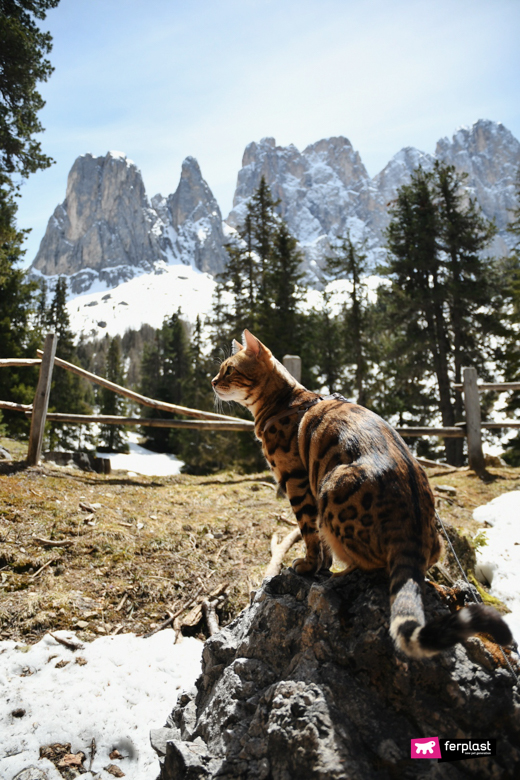 The relationship developed between Alex and Alexandra is a true and intense friendship. They spend a lot of quality time together. Leading the cat on a leash has been a way of strengthening the relationship between cat and owner and creating greater harmony. It's therefore not a deprivation of his freedom, but a way to learn to trust his human and enjoy a richer life. Continue to follow the adventures of this couple on their Instagram @thebengalex.