The scratching post is must-have accessory for the cat, it is useful for getting nails, for marking the territory and for stress releasing. If you have to leave for holidays with your kitty, you absolutely have to pack one. Here is the selection of the best travel scratching posts, in "pocket" format, designed by Ferplast!
Getting nails is a natural need for the cat, it is a gesture that he does every day regardless of whether he is in his family environment or in a different place. When you are traveling, to avoid letting his instincts out on furniture, sofas and curtains you must remember to take at least one with you, to be assembled and put in the room where you will be staying. We recommend you use it at home a few days before departure so that your cat gets used to the object and brings the smell of home with him.

The Choosing a travel scratching posts

The primary requirement when preparing to buy a travel scratching post is the size: obviously the object must be light and space-saving, so that it can be transported easily and without taking up space.
1. Tripod scratchers, design and practicality
Tripod is a medium sized scratching post, ideal to be placed even in small spaces.
It is made of wood, can be assembled in an instant and is equipped with special areas in resistant sisal that allows the cat to scratch at will, thus avoiding ruining curtains or furnishing fabrics. This model, thanks to its original shape, similar to a star, and its light color, is perfect for those who do not give up on having a design object even on vacation!
2. Mat Scratching Post
Are you looking for a multifunctional accessory? Find your way around a mat cat scratching post including a small ball for playing! This Ferplast model that you see in the photos has a central surface in sisal and a part in synthetic plush. Sisal is a natural fiber material, highly appreciated by felines for scratching, the plush ball placed in the corner of the mat, on the other hand, is useful to stimulate the little feline to play and keep himself always trained, even when he misses all the games that he usually has at home.
A scratching mat, which combines business with pleasure and allows the cat to vent its natural instincts without fear of being scolded!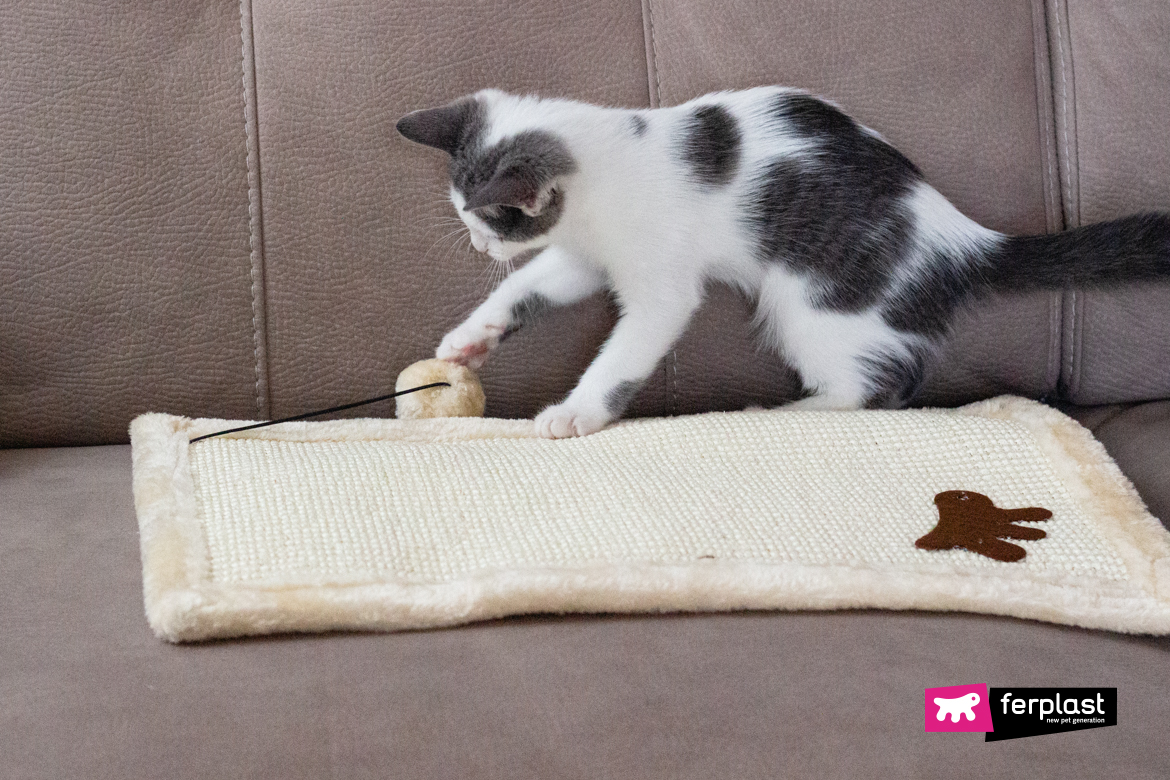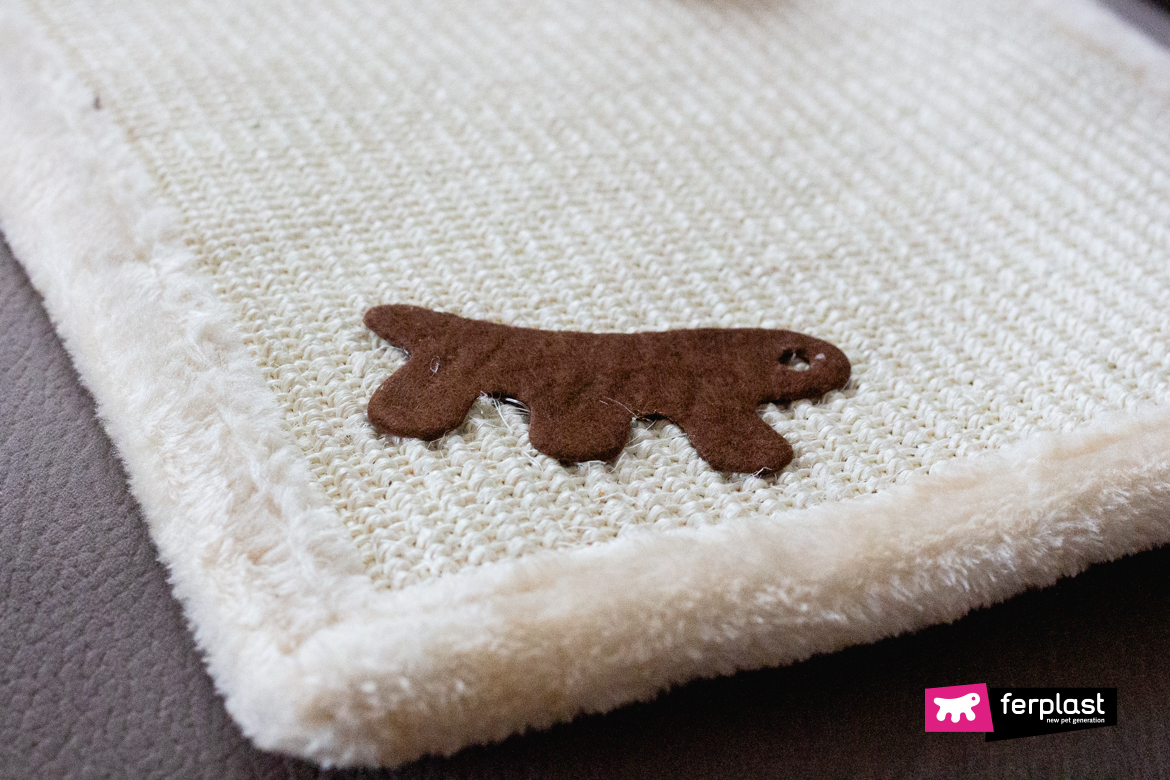 3. Pipe scratches
These scratching posts are ideal for those who do not have much space available. Assembled and disassembled in a flash, they are easy to move here and there. They have a structure that is composed of a wide base and a sisal column placed in the center, which can be decorated with balls or pendants useful to distract the cat.
We recommend this type of scratching post to essential and practical people!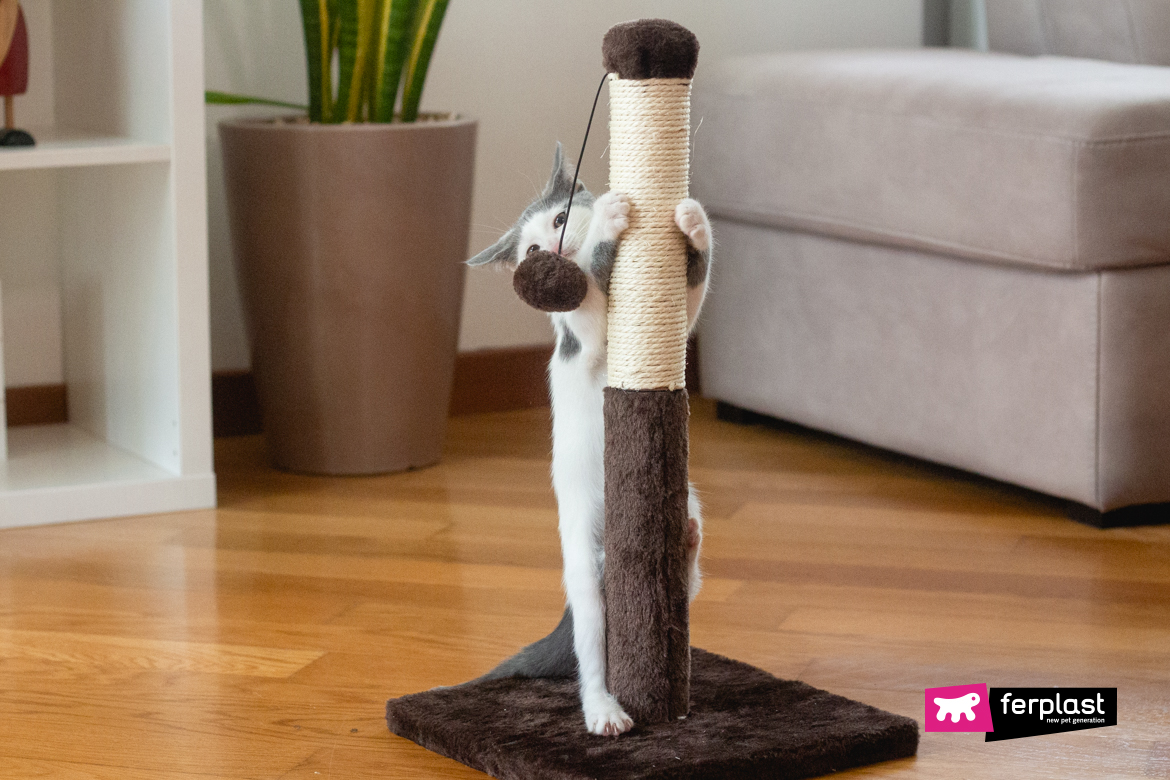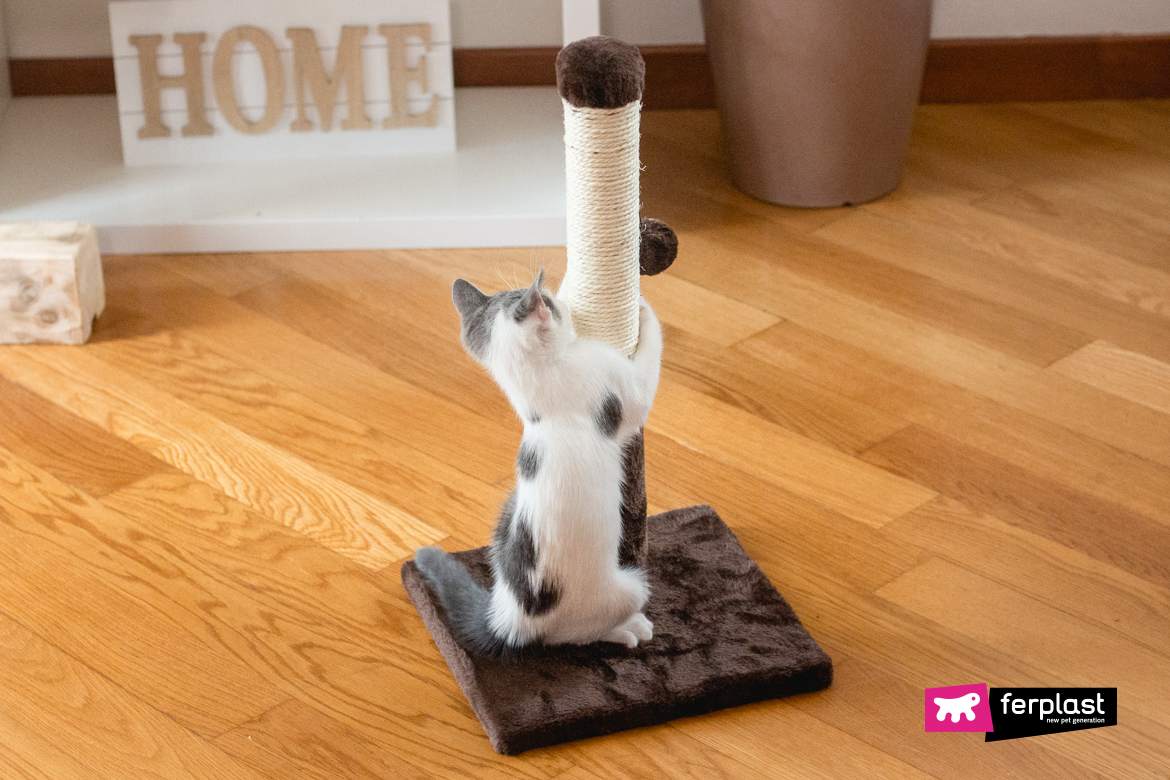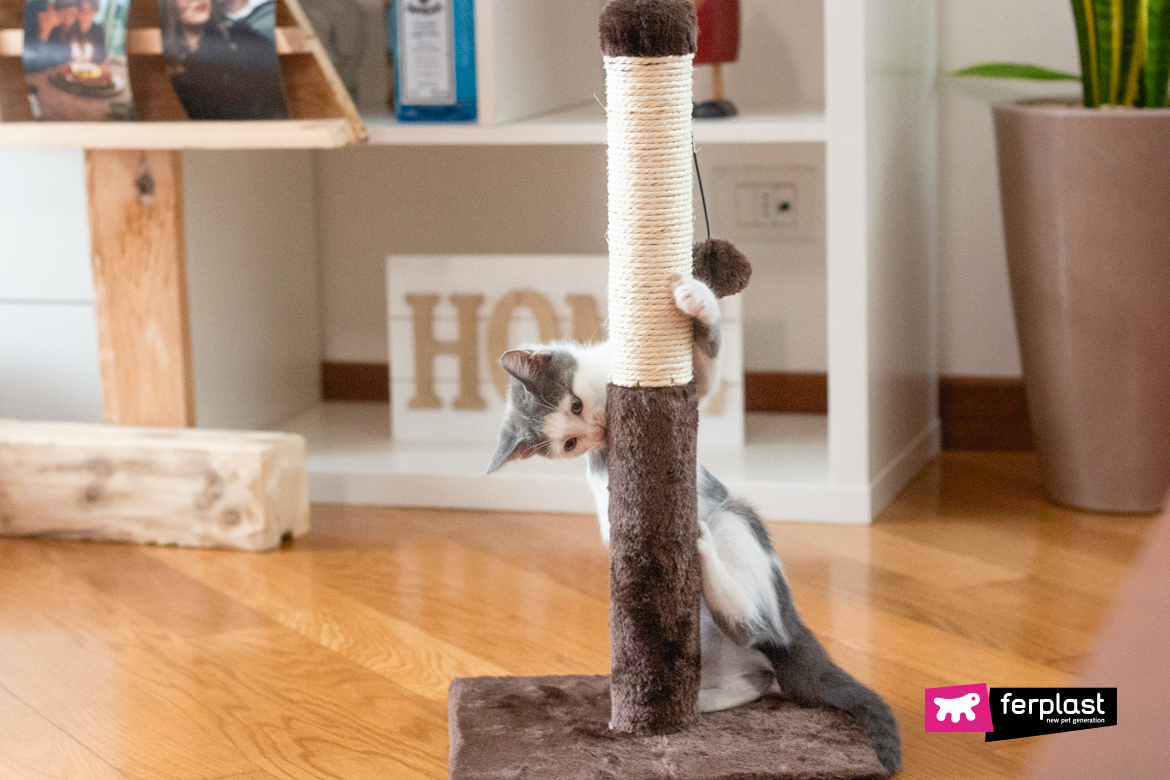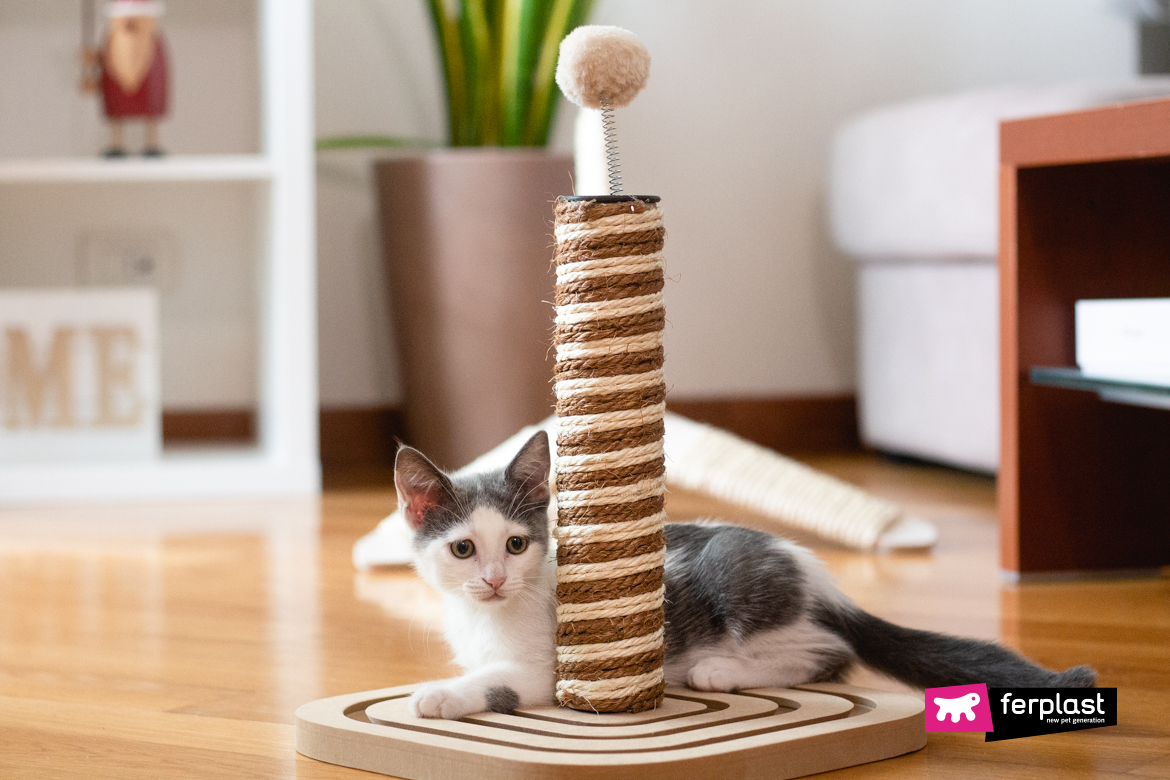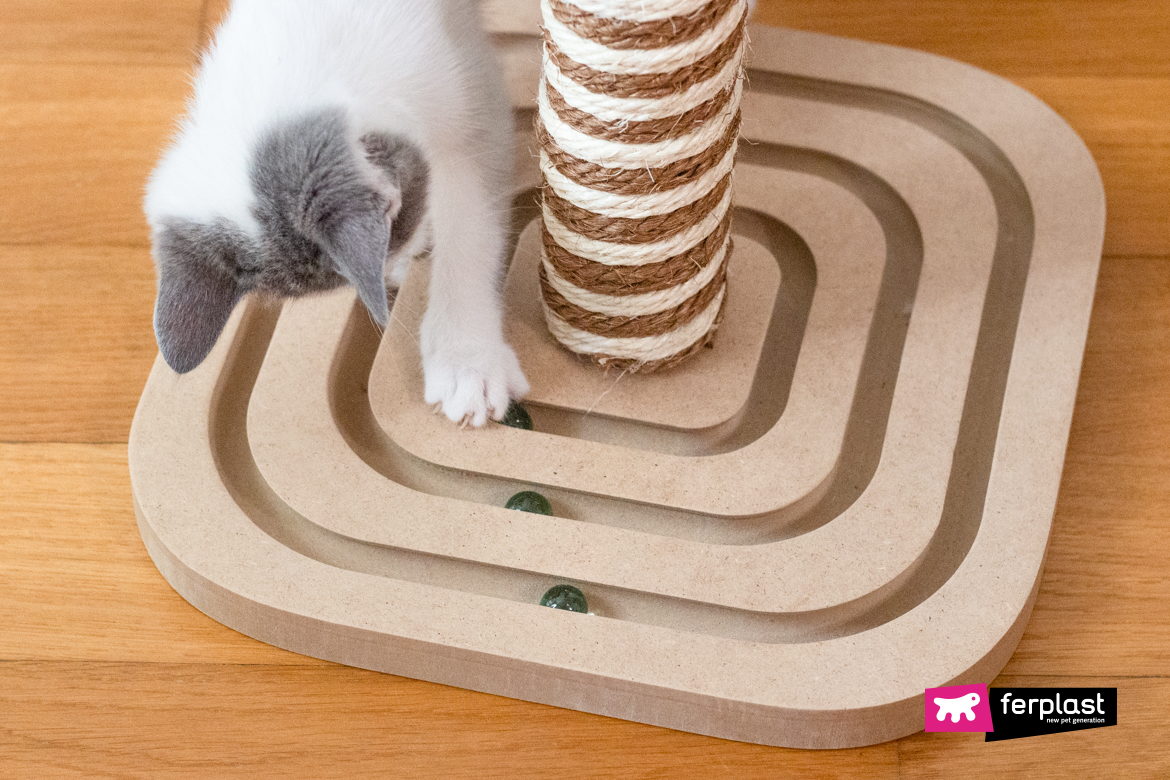 Which of these three options is your favorite one?