The summer and the holidays are not over yet, but we are already thinking about the next season's must-have accessories to wear in the office and in town. True pet lovers just will not be able to leave the house without Ferplast's With Me bag, iconic and timeless like the famous it-bags made by the leading fashion houses!
With-Me Bag, features and colours
The colours are in fashion all year round and they will also be the undisputed protagonists in the coming months: taupe, blue, fuchsia, teal and black are the nuances of Ferplast's With-Me bags. You can combine them with the most eccentric and extravagant looks and also with the most classic and vintage ones … The secret lies in having fun by combining them with your outfit!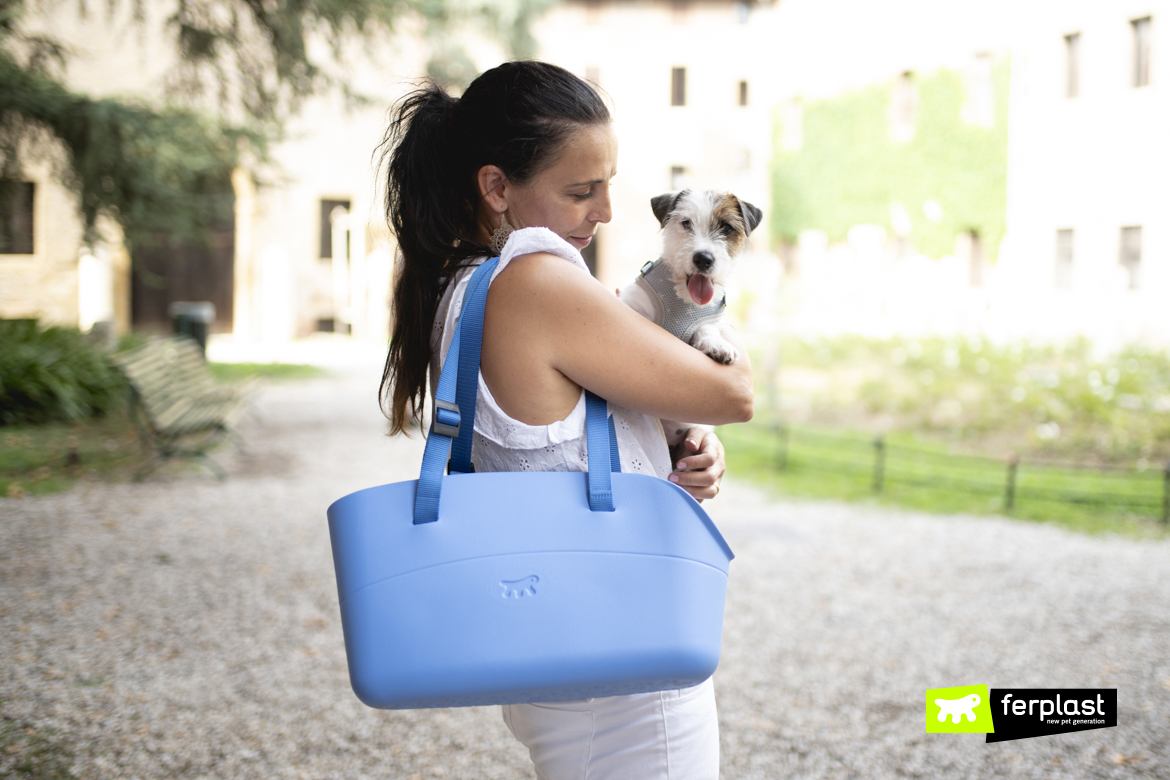 These bags are characterized by the quality of the materials. In fact, they are made of special EVA (Ethylene Vinyl Acetate) rubber, which is non-toxic, super-tough and above all easy to wash with a little soap and water. They are bite proof and dirt proof!
One detail to consider when thinking about buying a bag for carrying your furry friend around is the handle: for the comfort of the person carrying the dog, it is best to opt for handles that are wide enough to reduce the load as much as possible; With-Me has the advantage of also having two adjustable handles that allow you to adapt it perfectly for carrying both on the shoulder and by hand. Beautiful, comfortable and super versatile!

Is it safe to carry a dog in a bag?
A question that torments so many dog owners is this one: "Is it safe to carry a dog in a bag?" Of course, the most important thing is to make sure that the bag is suitable and made specifically to contain an animal, to support his weight and allow him to move and breathe easily.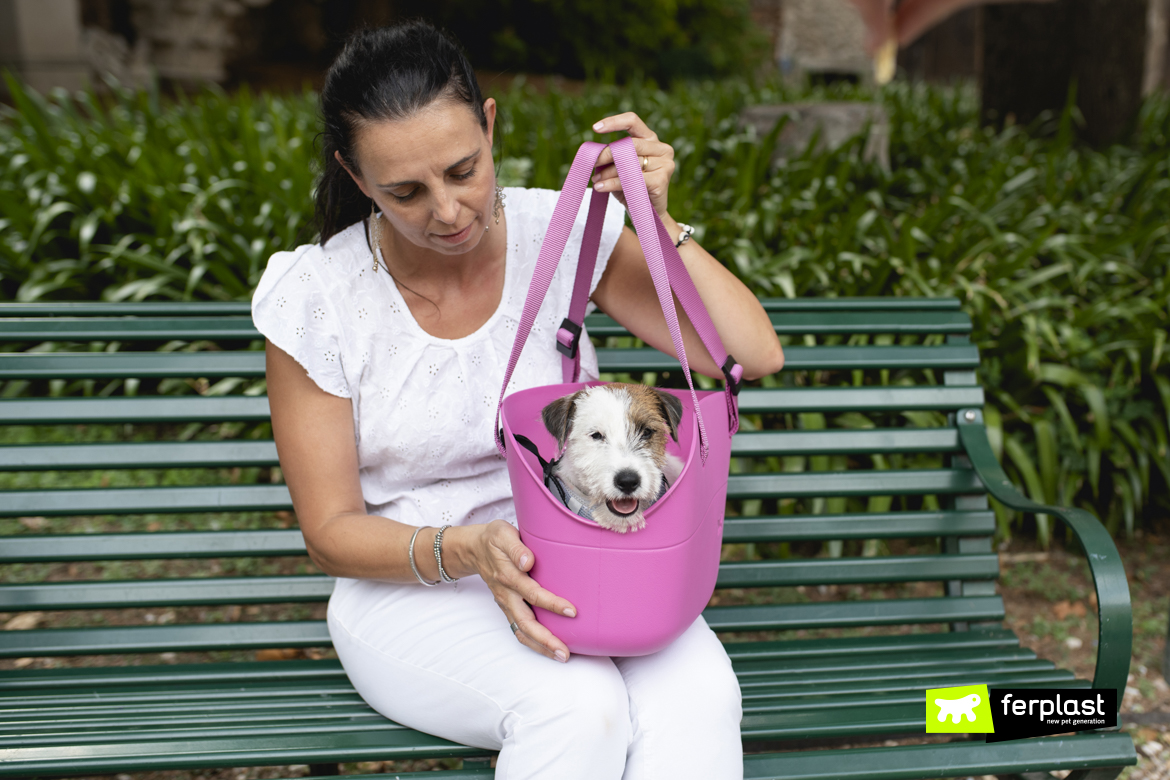 Ferplast's With-Me bag, for example, is specifically designed for carrying small and medium-sized dogs weighing up to a maximum of 8 kg; it is structured in a very precise way to guarantee the well-being of your dog, as well as proper hygiene, since it is made of a material that prevents dirt from settling; it is spacious and soft and the internal safety strap, to attach to your dog's collar, ensures that your furry friend does not suddenly walk away.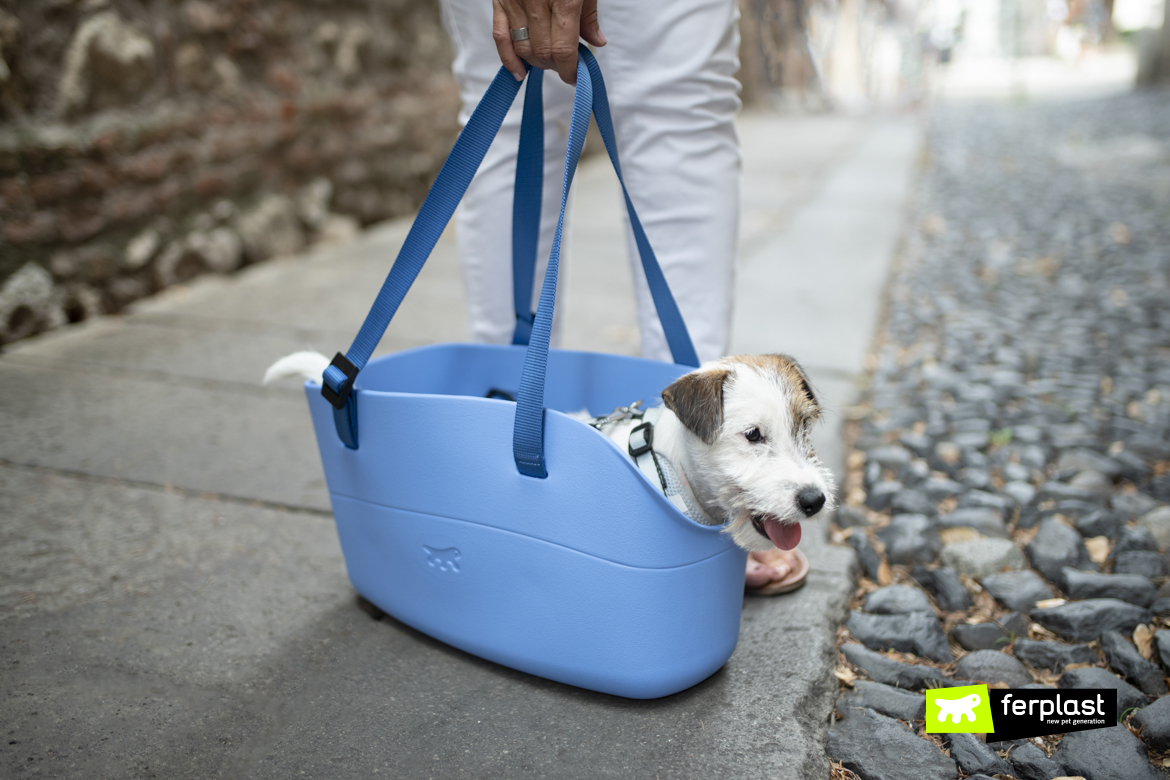 It is a very useful accessory when you have to walk in the crowds, in chaotic places, if it is raining a lot or if your little dog has overexerted himself and is finding it hard to walk, but you can also use it when you want to enter a shop that does not allow dogs to enter!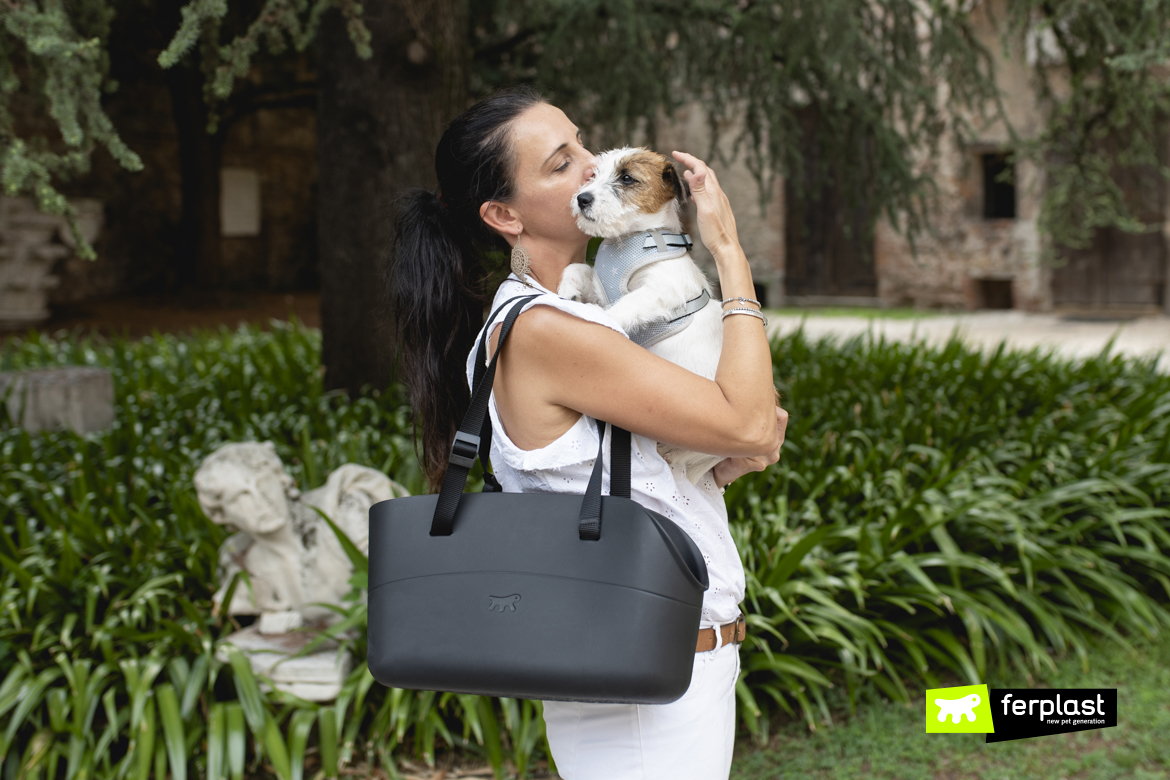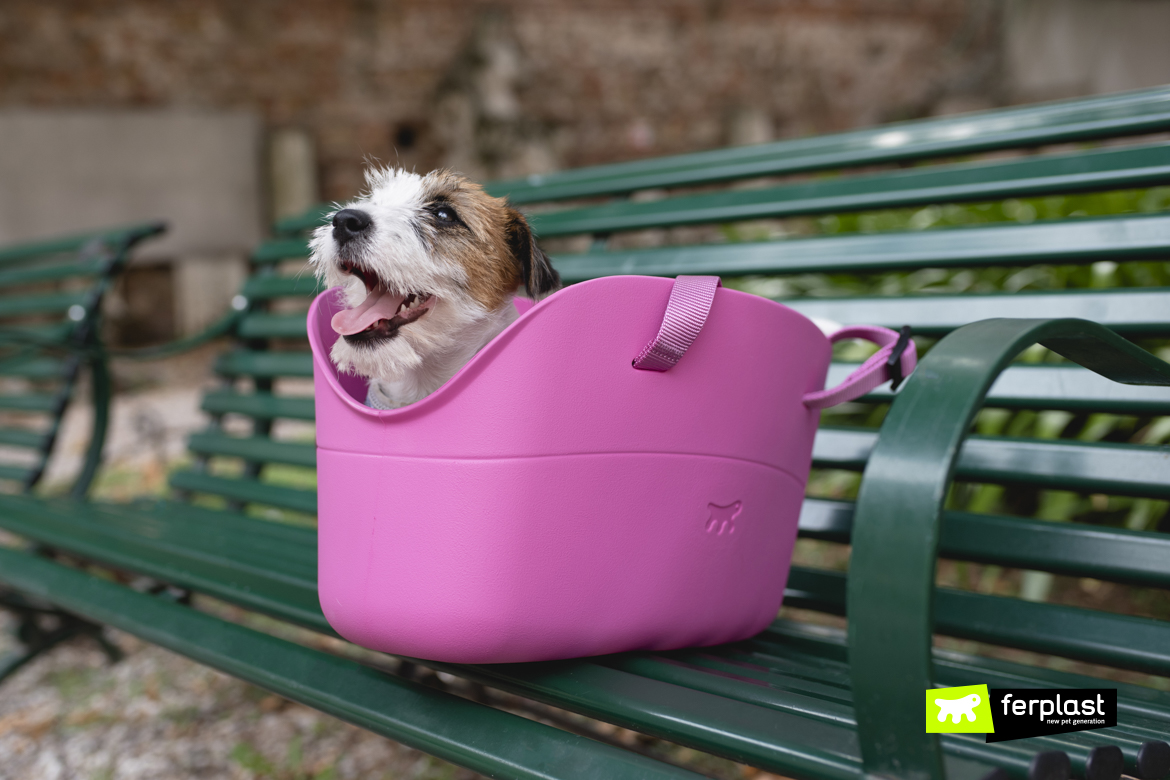 Discard any doubts and try this very handy and super cool bag. We have very clear idea of your dog's joyful expression as he observes the world while sitting comfortably inside it!