May has been going on for a while, and in spite of the unstable weather, we are almost knocking on the door of the most beautiful and sunny of all seasons: summer! One of the trends to which we cannot renounce during the upcoming season will be patches – on jackets and jeans. To keep your pets from being caught unawares, we have designed a completely new line of t-shirts, with colourful patches to be the envy of trendsetters.
Just as we had anticipated, multicolour prints and bright colours will be keeping us company for the upcoming months, but patches will be the undisputed protagonists of the t-shirts of Ferplast's new Bau Bau Moda summer collection.
Ultra-colourful, laidback and pop, patches are the details that turn a piece of clothing into something unique and personalised, and even the vainest of quadrupeds will certainly love them. The first to bring patches back was Gucci, with flowers, bees, tigers and parrots embroidered on its outerwear, but they were followed by Miu Miu, Coach and Stella McCartney.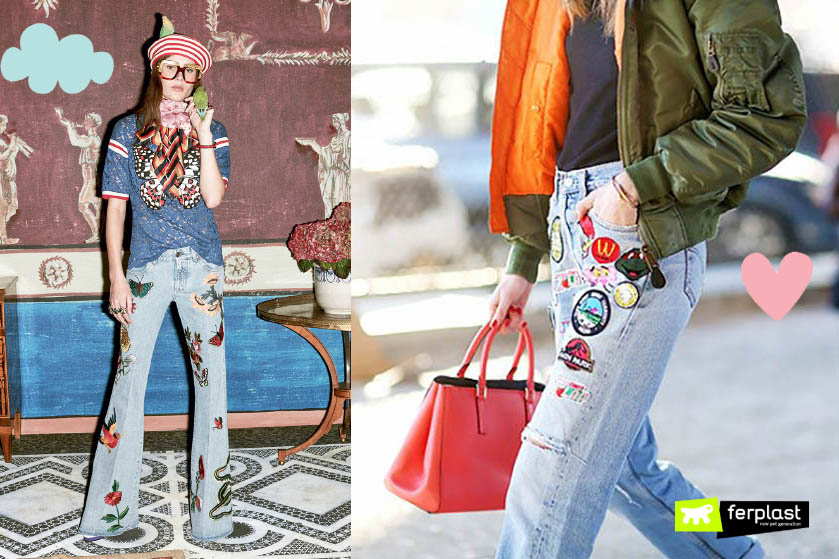 This trend has also inspired our designers, who have created dog t-shirts, casual or glamour, perfect for gorgeous spring days, cool summer evenings, and, why not?, to give Fluffy an original look even while chilling at home.
For lovers of blue jeans, we have a classic Graffiti model, decorated with a mix of patches ranging from punk embroideries to diamond- or lip-shaped ones. For greedy dogs, Ferplast has Sugar, a denim t-shirt with ice cream and candy patches that stand out with their fluo colours.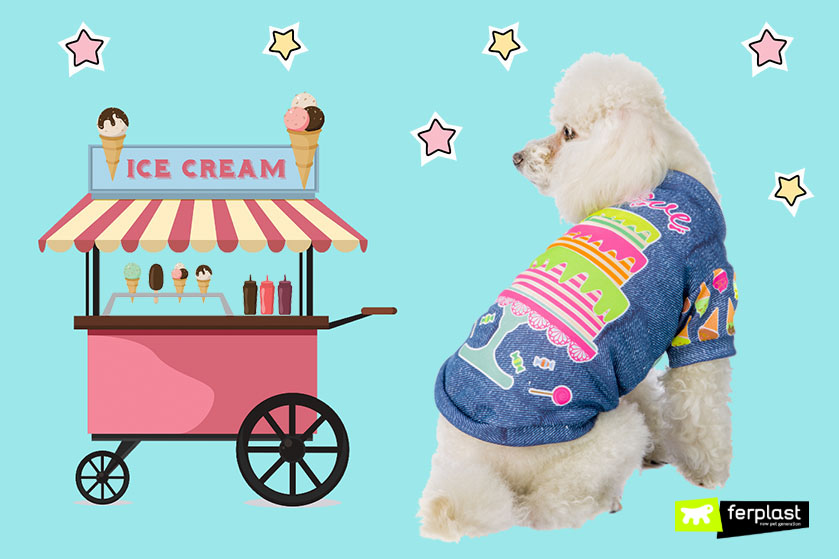 If your dog thinks he's a police officer, why not give him the Police t-shirt, decorated with badge patches? We also have a Superdog model for your superhero dog, with patches of different sizes bearing a version of Superman's symbol. With such dogs around, no one will step out of line!
The Bau Bau Moda collection has numerous fun t-shirts made with high-quality materials designed to keep your pet comfortable – and they're machine washable too! They are very wearable and are practical to put on: in just a couple of steps, your dog will be ready to go – no need to get all impatient about it
Now try to match your look and your pet's outfit. A fun challenge full of style!