The 17th edition of Zoomark finished yesterday. This biennial trade show dedicated to products and equipment for pets was held at BolognaFiere from 11 to 14 May. Ferplast couldn't miss it, and proudly displayed its numerous novelties designed for our furry and feathered friends to all aficionados and operators of the sector.
This year was another huge success for Zoomark, now considered Europe's most important pet trade show, with 750 exhibitors from 42 countries.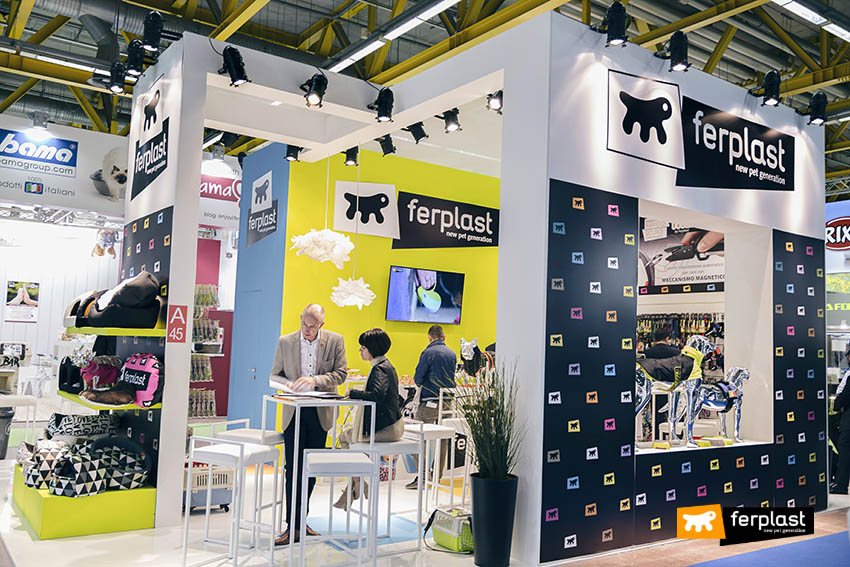 We had four very intense days, but with professionalism and enthusiasm, we managed to return home very satisfied, mostly thanks to our new and very colourful collections, which drew a lot of interest from operators of the sector.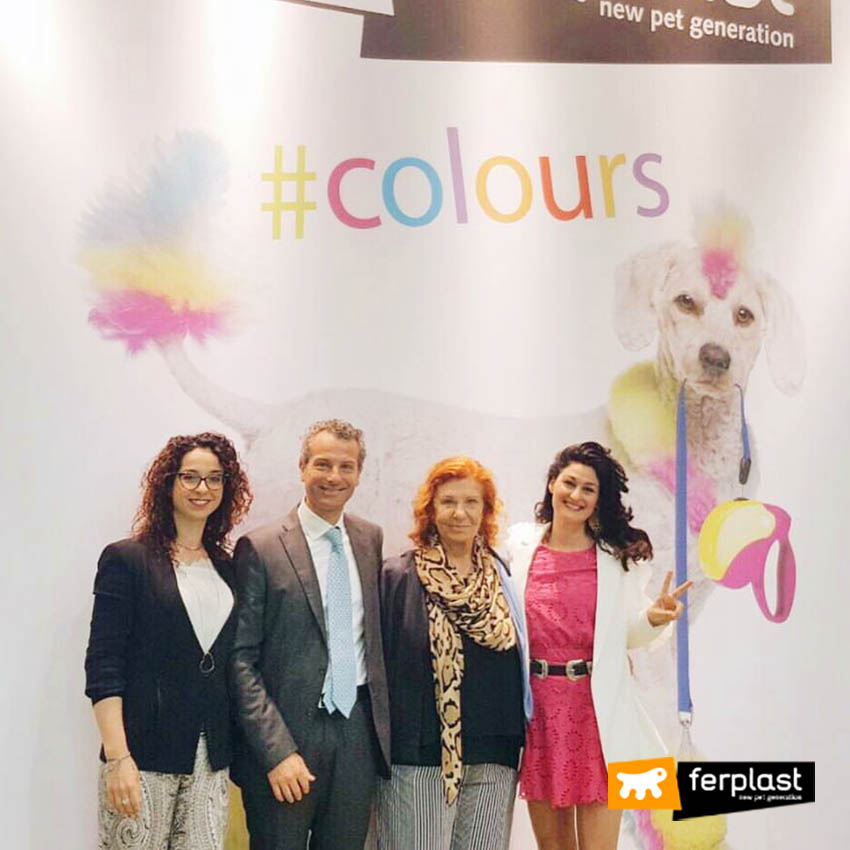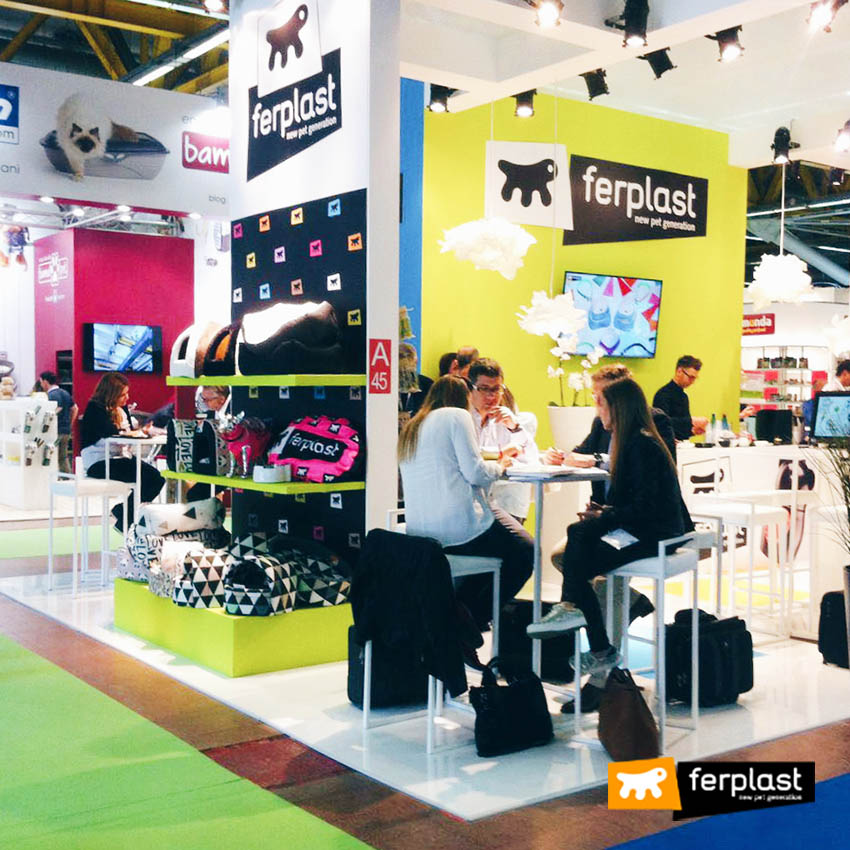 Ferplast has many new products in the leash department: for dogs and owners who enjoy sports, here comes a breath of colour, fun and innovation with our Sport Reflex and Cricket lines.
The Sport Reflex line is perfect for those who love going for night walks with their dogs: their seams are reflective, perfect to ensure maximum visibility even when it's dark. These leashes are also equipped with our Matic automatic carabiner, which makes hooking and unhooking them from the collar or chest harness easy as pie.
For fashionable and original dogs, we have come up with our Cricket line, decorated with white seams on black, blue and grey models, or black seams for the red version. Beauty that goes hand in hand with comfort, because these padded little gems are super soft.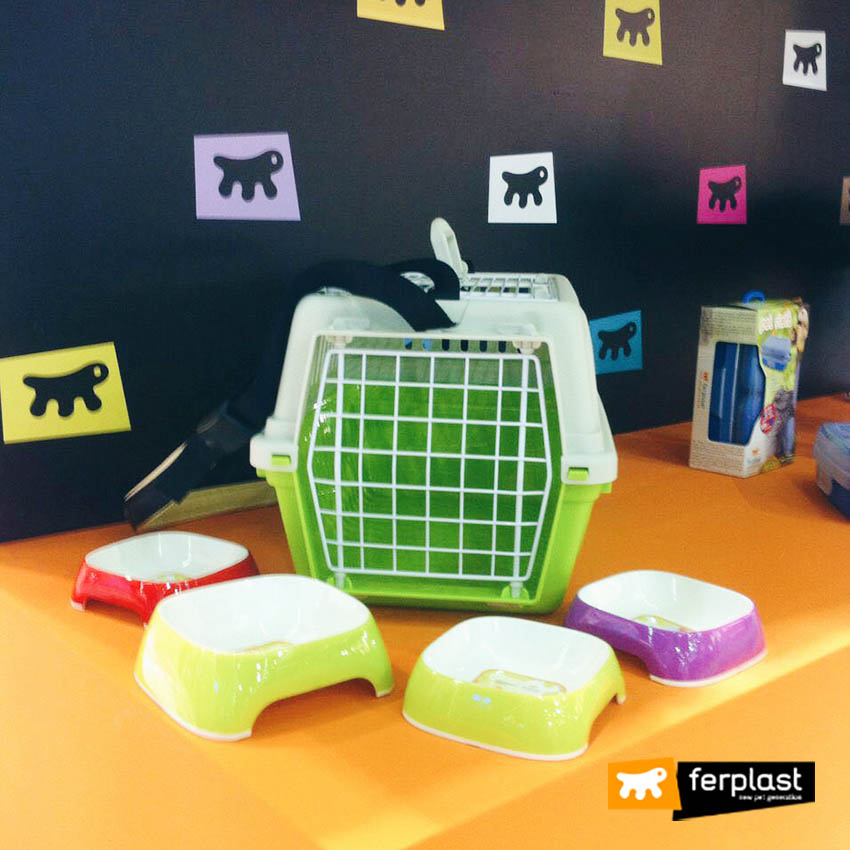 High-quality materials for cat and dog naps, never forgetting style, of course. You won't have failed to notice the restyling of our Classic line of cushions, now upholstered with bright geometric prints or fun animal faces. Our Soft Collection now has new models designed to fulfil any demands and to guarantee original resting solutions: Tufli, Tender, Etoile, Igloo and Lagoon will be the stars of the next winter!
Innovation and technology are the keywords to describe feeding accessories for our furry friends: the two new entries are Optima, a bowl with built-in digital scales, and Cometa, a food dispenser with a timer for automatic opening. For those outings to the countryside with Fluffy, we have designed Pet Ristò, a practical container with hermetic bowls that preserves food during the trip and doesn't leak. For food and water.
Presto tutte queste novità saranno disponibili presso i rivenditori autorizzato Ferplast e ovviamemente nel nostro ecommerce www.ferplast.com che vi invitiamo a visitare.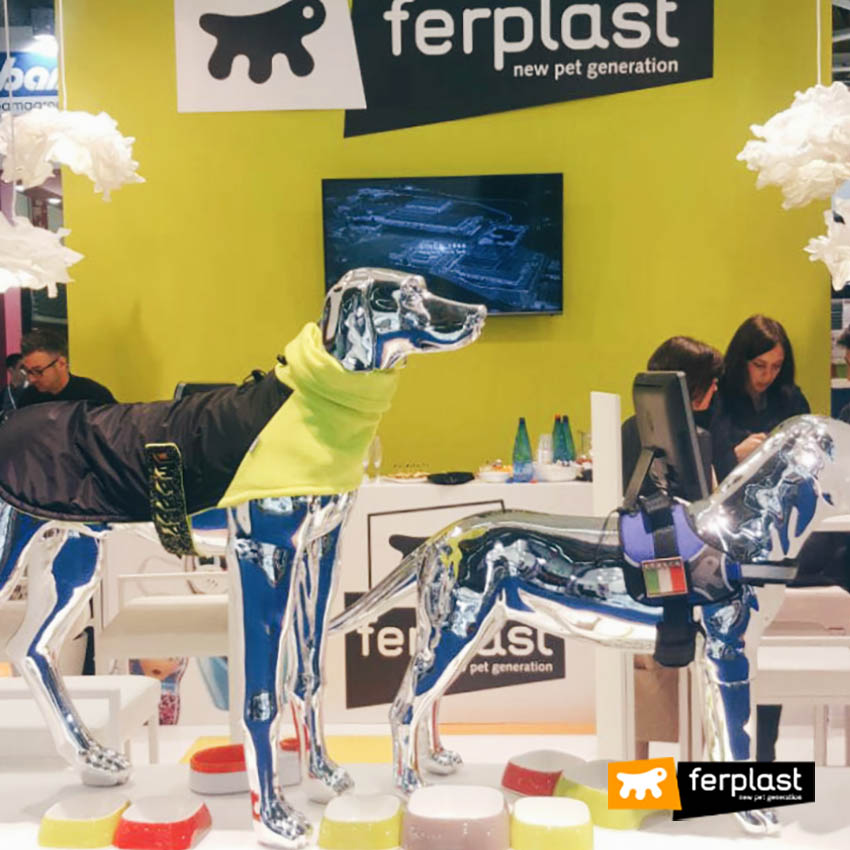 All these novelties will soon be available at authorised Ferplast dealers and, of course, on our website: www.ferplast.com.
Zoomark wraps up with yet another success for Ferplast, marked by colours, positivity and enthusiasm for the novelties that await us and that we have prepared for our clients. Novelties you will be able to follow in the upcoming months.
With this lively mixture of bright colours, we're ready to face the upcoming trade shows!