Just like humans, dogs suffer from the cold in a subjective way. There are breeds that are more susceptible and breeds that love low temperatures. If your dog is cold, you can take a few steps to preserve his health.
Although dogs are homeothermic, i.e. they are able to control their internal temperature, it is a good idea to provide them with kennels, cushions, blankets and jumpers to prevent them from getting a cold.
Signs that your dog is cold
During the winter, your dog is subject to continuous temperature fluctuations between inside and outside, which can lead to illness. When the dog is cold, he resists going out for his daily walk, looks for his owner insistently, especially before going to sleep, and curls up in the warmest rooms of the house, near fireplaces or radiators. Physical signs include dry skin, lethargy, muscle rigidity and tremor.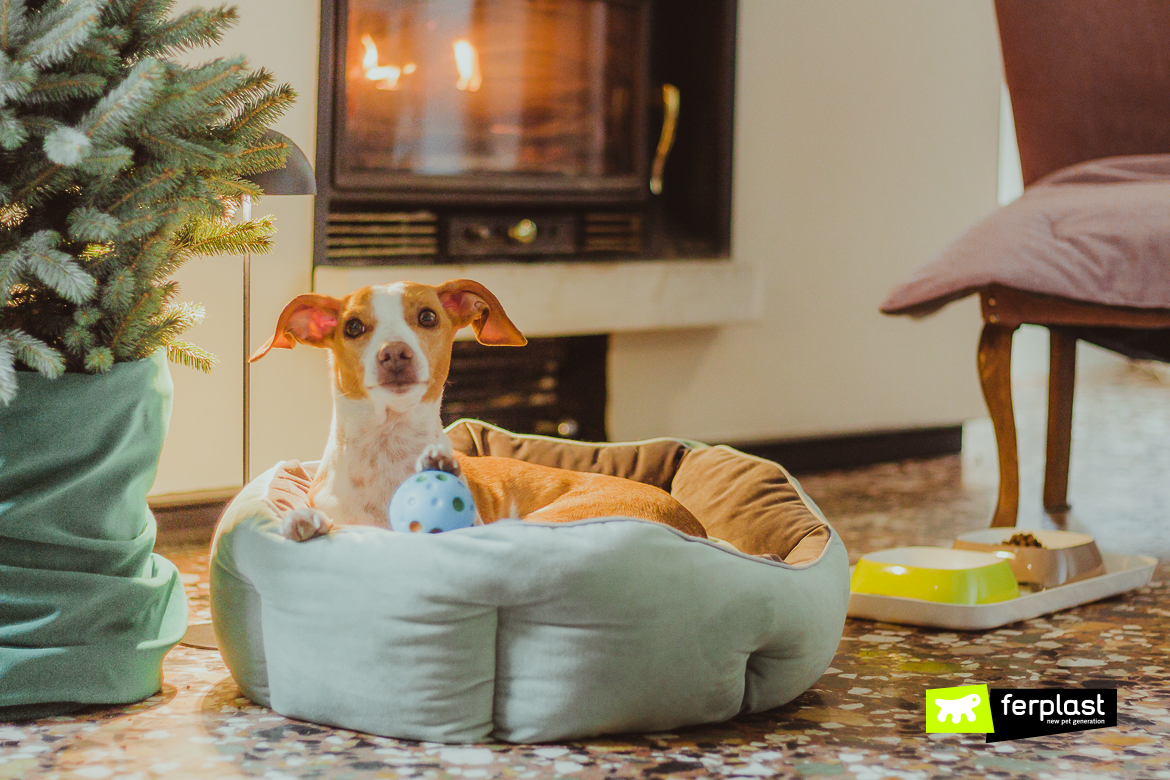 What to do in winter
Hair care
During the cold season, it is essential to keep your dog's coat clean and brushed and to avoid cutting it. A well-groomed coat protects and insulates the animal from low temperatures. He should also be washed indoors and dried quickly to avoid coughs, fever and muscle aches.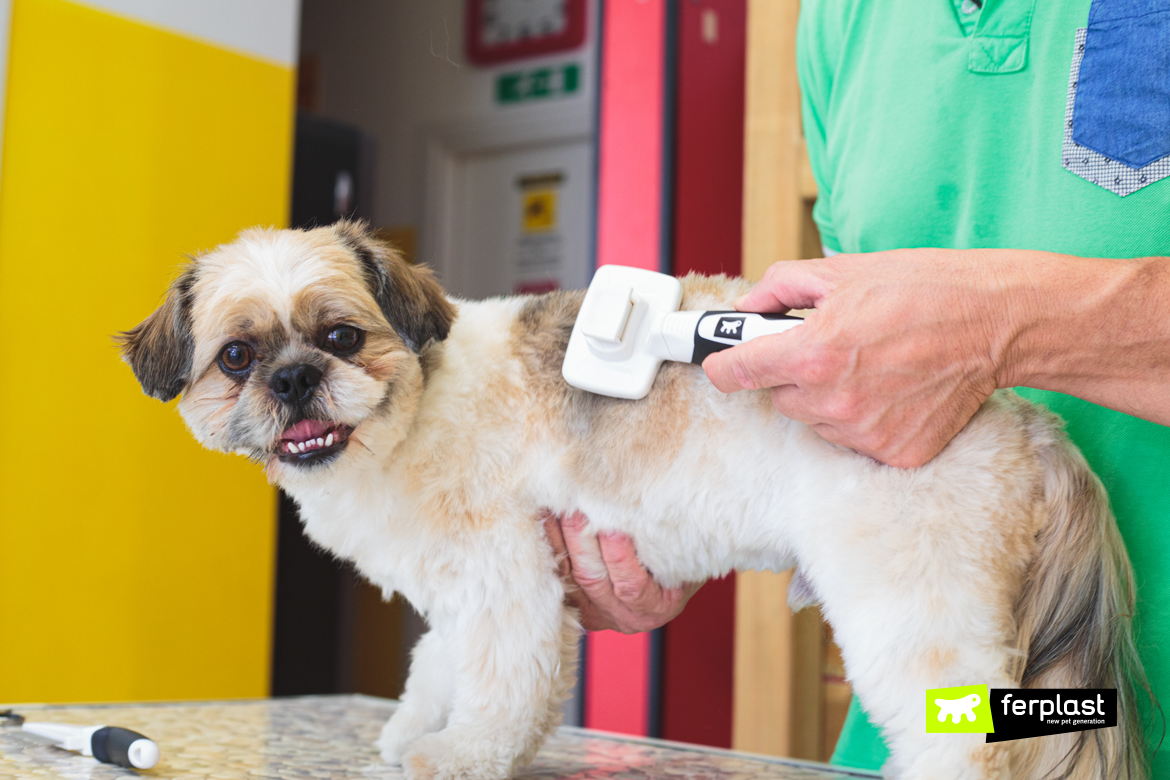 Choice of kennel
The choice of kennel is also important for protecting your dog from the cold:
If the dog lives outdoors, it is important that the kennel is raised a few centimetres above the ground and that the opening is placed against the wind. You can choose a plastic kennel, such as Kenny by Ferplast (to be combined with the padded cushion), in the shape of an igloo, which guarantees excellent insulation from the ground thanks to the shape of the base. Or a wooden kennel, like Baita, to be combined with the comfortable cushion in technical material Jolly, to make the shelter more comfortable. Both models are available in several sizes. It is also important that the kennel is always dry.
If your dog lives indoors, on the other hand, it is ideal to opt for a soft bed like Memor-One by Ferplast, which is also recommended for elderly dogs thanks to its Memory Foam internal mattress, which adapts to the animal's shape. But if, on the other hand, your dog prefers to lie next to you on the sofa, you can opt for a cushion or blanket that can be easily washed in the washing machine.
Equipping for walks 
During cold months, it is best to go for more frequent and shorter walks during the warmer hours of the day. To protect your dog from the cold you can buy a dog coat or, alternatively, try the new Nikita Fur harness by Ferplast. It is a sort of jumper with a fixed round-neck collar and soft padding in eco fur on the edges and inside. It is the ideal accessory for winter walks.
Another important recommendation is to always clean your dog's paws after returning home, especially if he has walked on icy surfaces. The risk of injury is very frequent.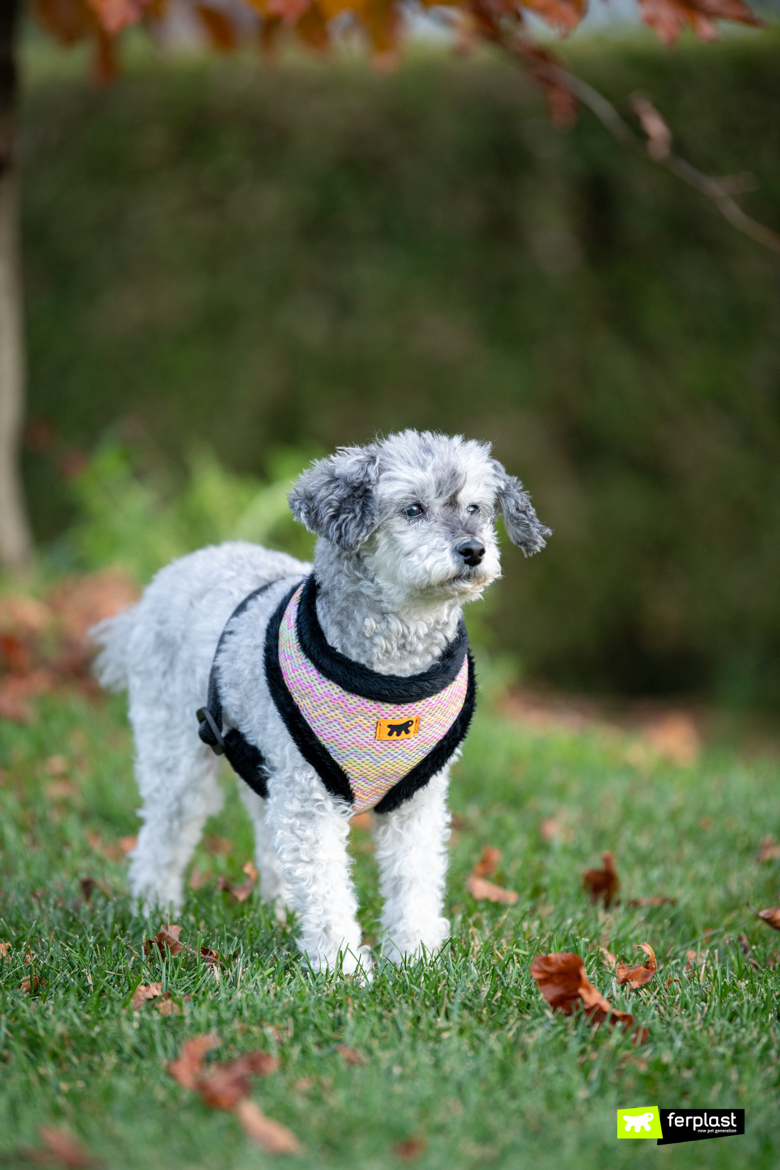 During the colder months, it is important to keep an eye on your dog's coat, kennel and the length of walks. In this way you can help your dog get through the winter without worry.