So you've adopted a puppy, and now that the cold is coming you don't know what he needs? To face your puppy's first winter with the right spirit, get everything you need to keep him warm.
Our pets are homothermal; that means that they can keep their body temperature constant even when the weather changes. Nonetheless, they still feel the cold, especially if they are small.
Puppies are very fragile and sensitive to the cold; up to the age of two weeks, they don't even develop normal body heat, and they snuggle together to keep each other warm. They feel the cold more than adults do because they don't have the same muscle tone and fat mass.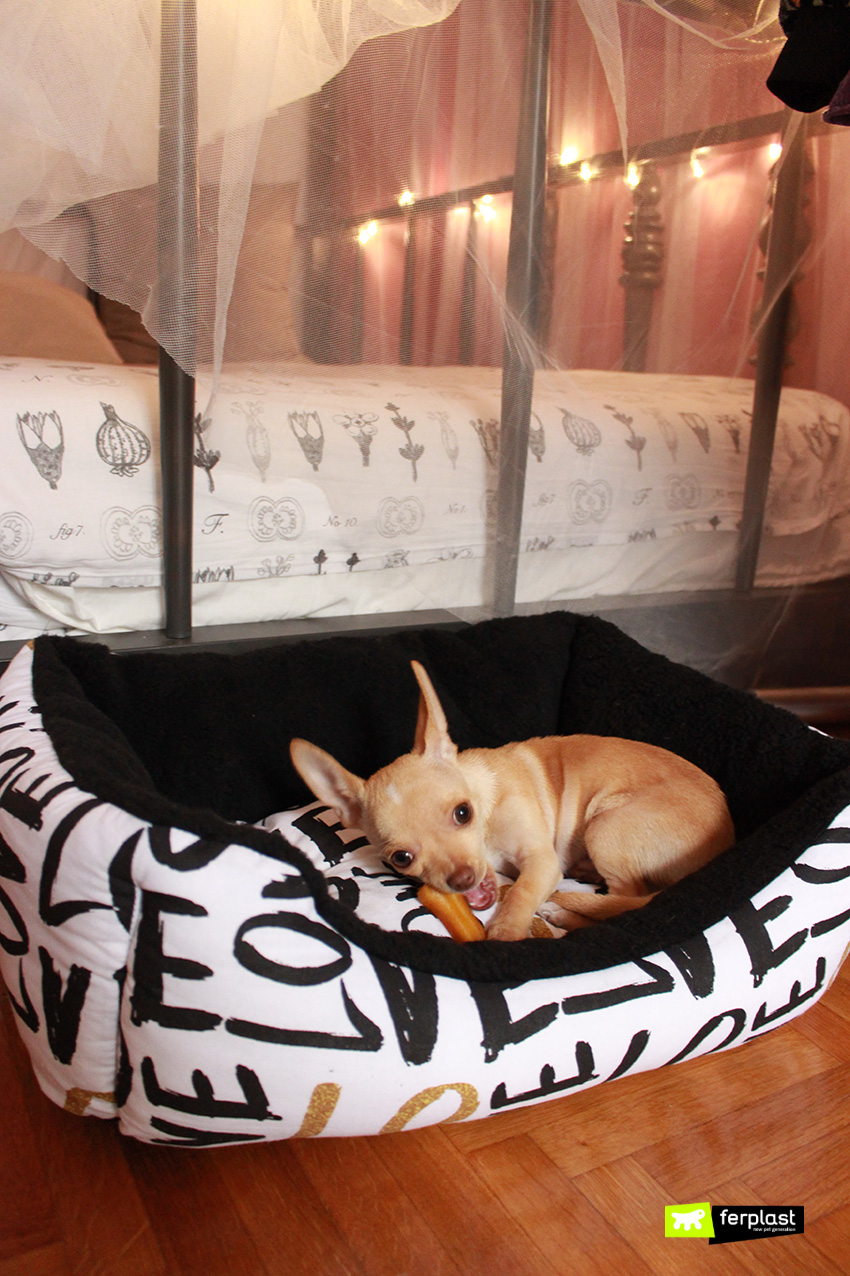 We have prepared a kit with everything you'll need to make sure your small pet enjoys the winter:
1) PADDED BASKET. When you imagine the place where your dog will be sleeping, think of something very soft and warm. Ferplast's Coccolo basket has cosy, padded sides and a removable cushion. With a super-soft plush interior like this, there's no better place to take long naps! It is easy to clean, machine washable at a low temperature and goes perfectly with any kind of decor, thanks to its really modern pattern.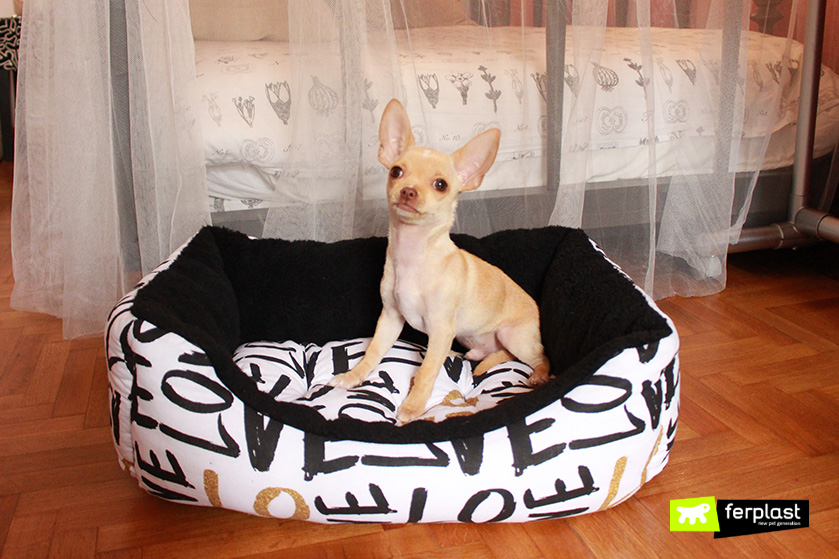 2) BLANKET. You'll definitely need one of these to put on the sofa or to use when travelling by car with your puppy; the Nanna Soft blanket is a real source of warmth and protection for your dog, and despite the minimal thickness, it has both sides in soft fur that hold so much heat. An accessory like this will make sure your dog doesn't wake up cold and sore!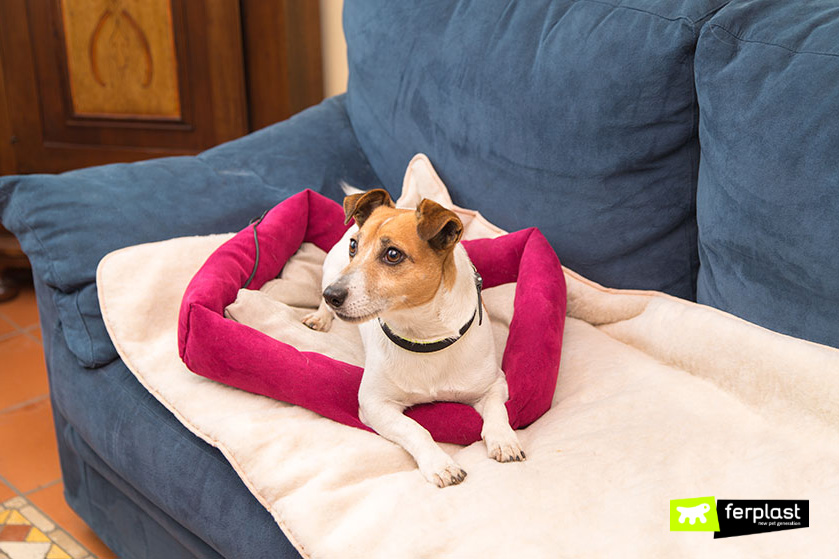 3) LARGE BOWL. During the winter, the dog's body uses more energy to keep it warm, and even small dogs will need a larger serving of food (and their diet will need to be higher in fat, mineral salts and vitamins). Give him a lovely bowl like the Ferplast Glam: get it a bit bigger so it can hold more food, and choose plastic, which is a bad conductor of cold and easier to wash.
4) JUMPER. Small dogs or puppies have some parts that are particularly sensitive to the cold, i.e. their chests and bellies. A jumper is therefore better at keeping them warm than the classic "cloak".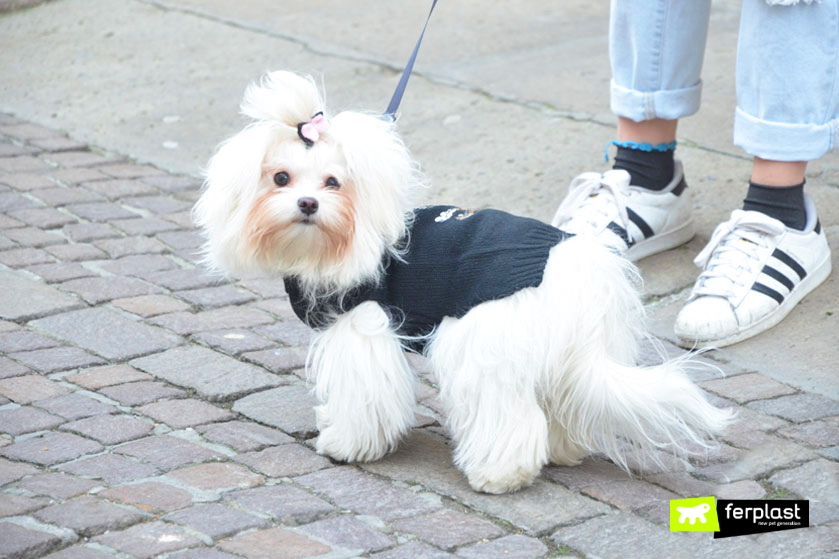 5) BRUSH: While you shouldn't cut your dog's coat, you still need to care for it: tangled and untidy fur will be less effective at protecting your dog from the cold. Also, since home heating warms the air and dehydrates the dog's skin, you could place a humidifier in the room where the dog sleeps.
With these tips, you'll see that your puppy will spend a wonderful winter!