In recent days, Pitti Uomo 2018, which took place in Florence, was the favourite destination of trendsetters and menswear enthusiasts. But fashion is also for dogs – and we at Ferplast know this very well. That's why we thought it opportune to take our collection's best pieces to this event too!
Fashion is not only for humans, but also for our furry friends… and the fact that dogs and fashion can get along together is nothing new!
There is a large market for collections of clothes and accessories for pets, ranging from basic to super-luxury, and Pitti Uomo 2018 is further confirmation of this. In fact, this latest edition of Pitti gave special consideration to our four-legged friends, given that one of the main themes was: PET PEOPLE.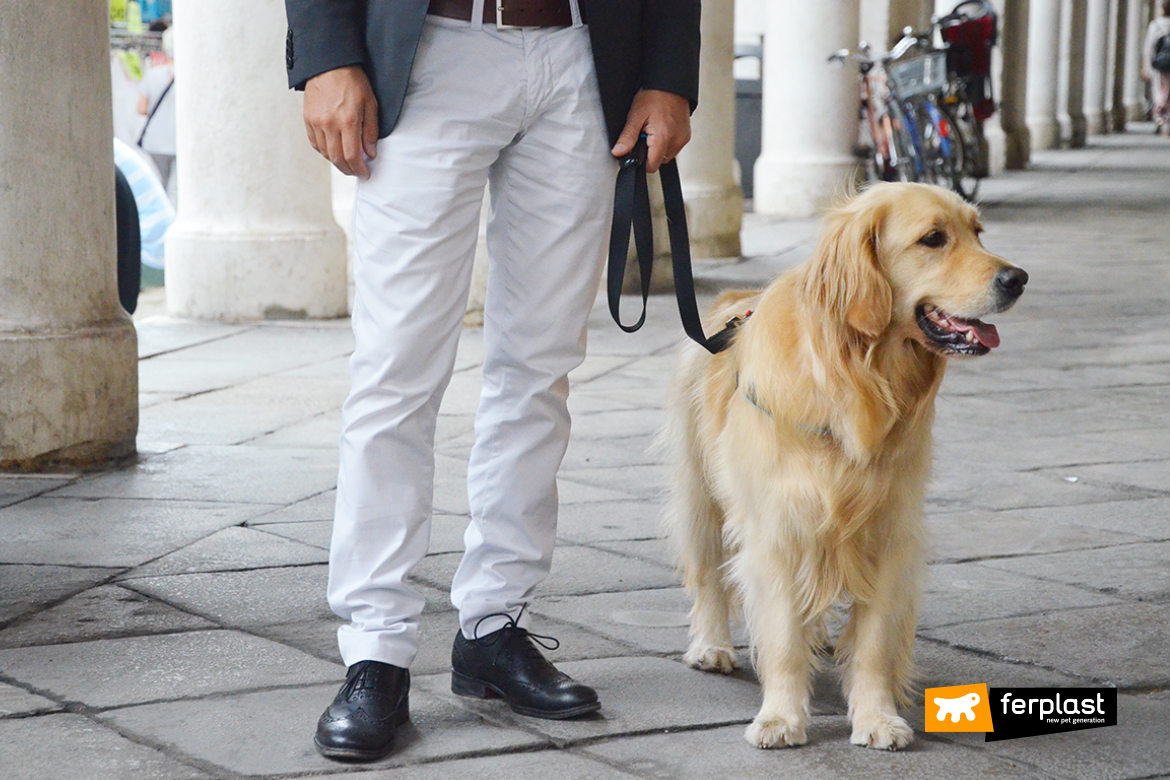 According to the most recent data, more and more people are sharing their lives with a pet. In fact, there is an average of one pet for every inhabitant and 2.3 for every family! Dogs and cats are part of our daily lives and, for this reason, they need every conceivable form of comfort and also some trendy gear: cushions, food and water bowls, brushes, toys and anything else you can think of. Some people even love matching their own outfits with those of their four-legged friend or matching bags, leads and harnesses with each other to create a lovely set.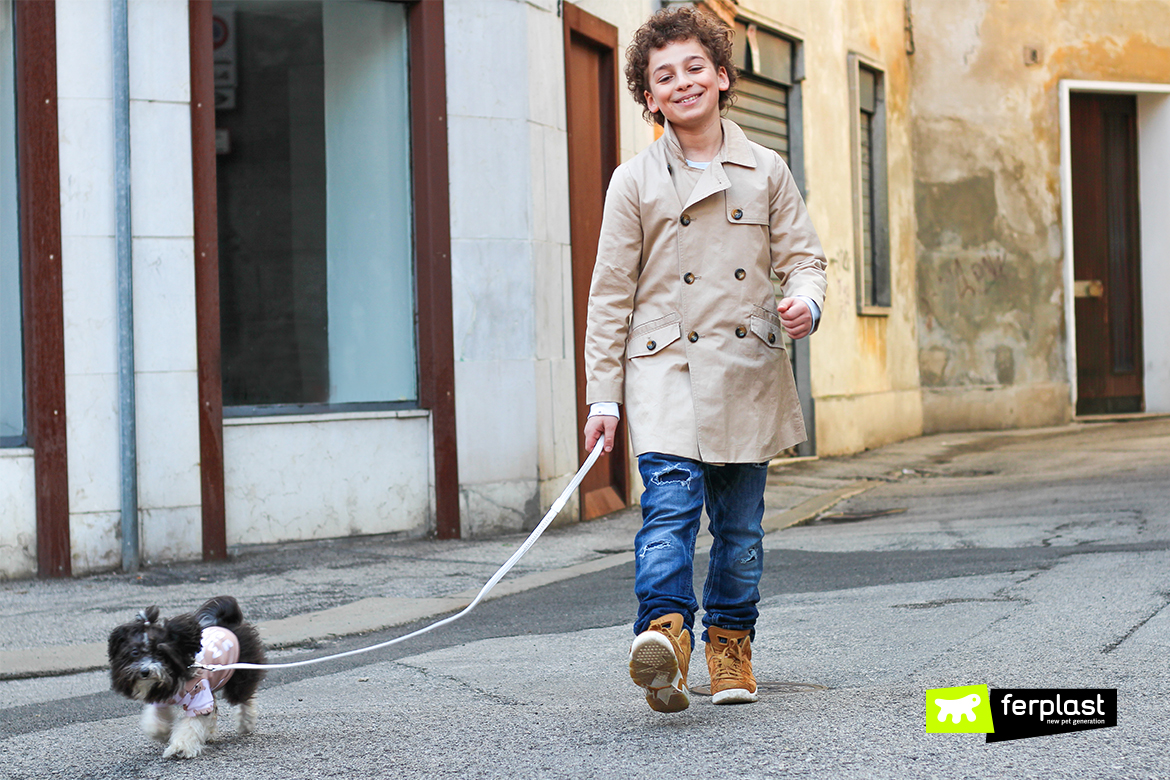 Keeping this in mind, on the Attic Foor of the Fortezza da Basso in Florence, a brand new space-installation was organized, rich in proposals dedicated to the lifestyle of the animal-loving contemporary man. A wall full of accessories, some of which by Ferplast!
Scottish-style little sofas, total black collars and leads, wooden bowl-holders with matching ceramic bowls that look like designer pieces, perfect as decor in your home, and super-trendy quilts, ideal for the cold weather.