We are entering the very last part of the year, but we still have some surprises and news in store for you. What we are presenting today is called Jet, a very handy pet carrier, ideal for cats and small dogs. Taking your pet with you at all times is even more convenient and safer than ever!
The Jet pet carrier by Ferplast: technical features
The Jet 10 pet carrier is specifically designed for small dogs and cats. It is an innovative container, made entirely of plastic, with an original rounded shape, equipped with large ventilation grilles to ensure optimal comfort for your four-legged friend during car trips, but it can also be carried on trains, ships and planes.
The pet carrier comes complete with a completely transparent openable door, which allows you to see your pet inside it; despite its small size, it is a very robust model, equipped with solid clasps on the sides and safety fasteners that allow you to keep the entrance door tightly closed and prevent it from opening accidentally during the journey.
Being designed for small pets, there is one model only, 47 x 32 x h 29 cm in size, making it very comfortable and convenient to carry. The maximum weight that it can carry is 5 kg.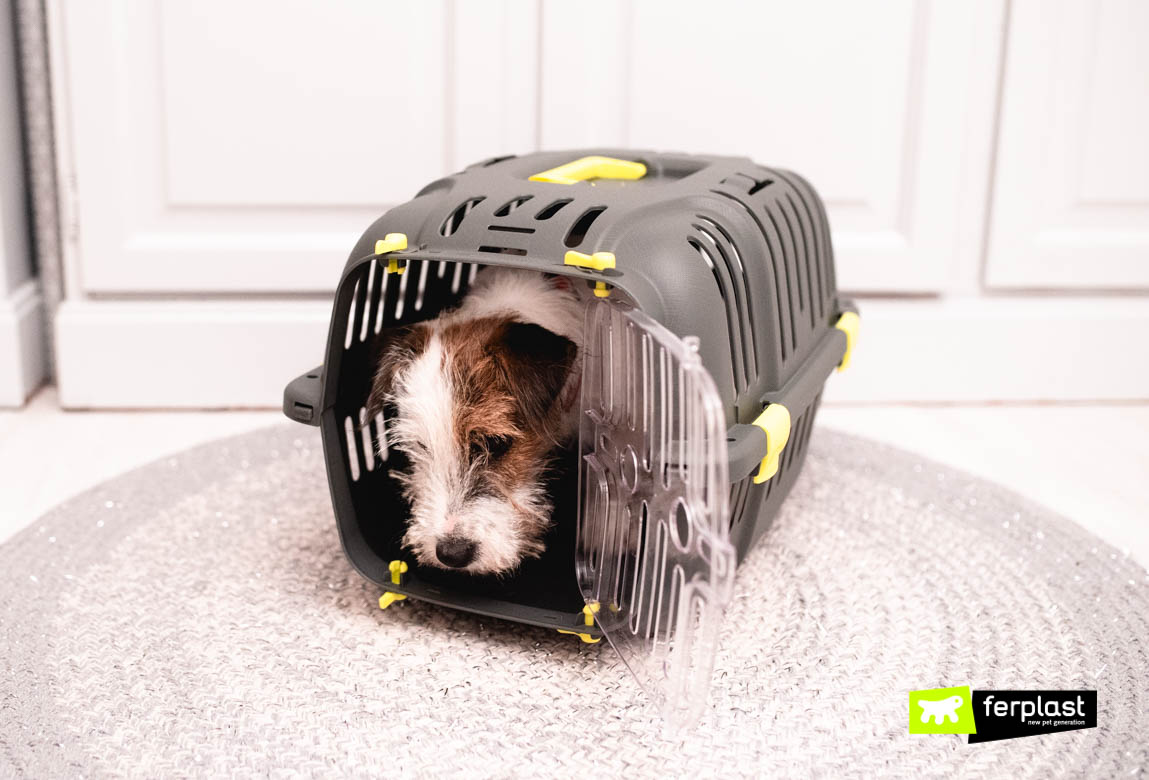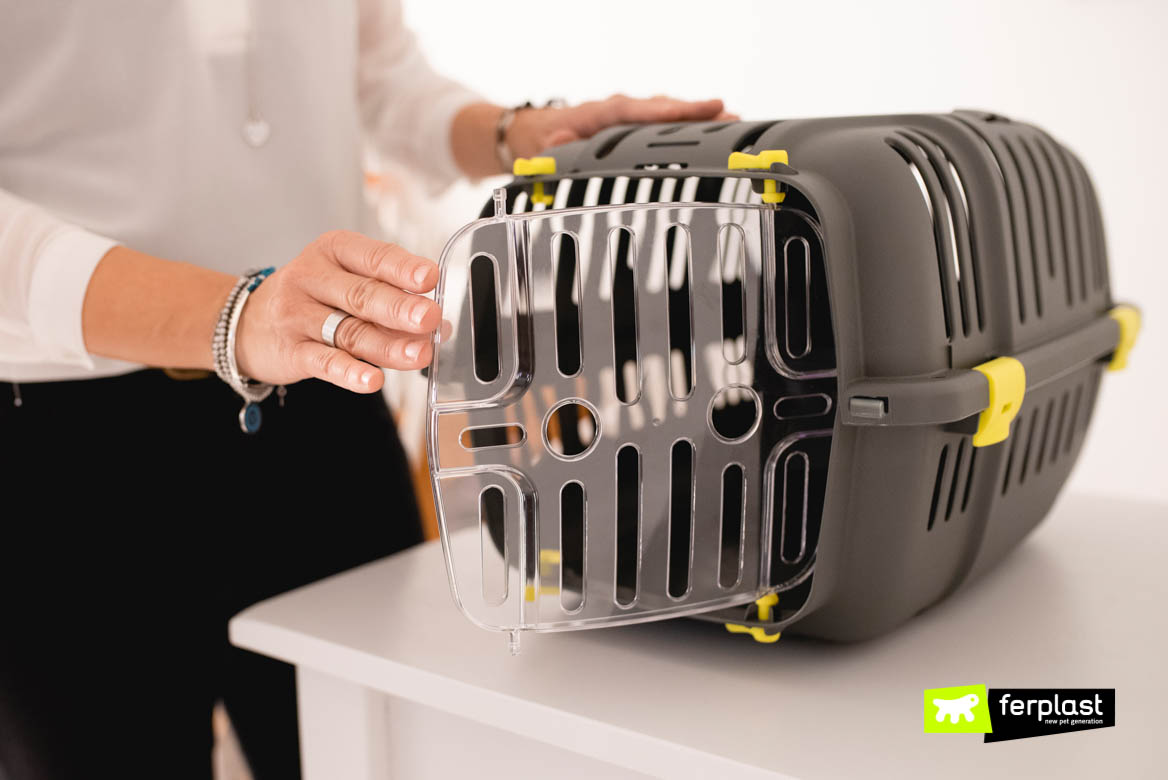 How do you clean it? Easy! Ferplast's Jet pet carrier is easy to disassemble and reassemble. It consists of three parts, so even children can help to keep it fragrant and sanitised at all times.
We chose to build this pet carrier from a practical material like plastic to make the entire maintenance phase quick and easy. If your dog or cat decides to pee inside it, using a sponge, just wipe it with water and disinfectant soap and then dry it with a cloth… it's that easy. On a breezy or a sunny day, you can leave Jet on the windowsill. The colour does not tend to fade!
The Jet pet carrier – choose your favourite colour
Even if you love colours, you can still choose simplicity. For this reason, our designers decided to create an anthracite-grey pet carrier embellished with brightly coloured inserts and details, so you can use it for a long time without ever getting tired of it. In fact, jet is available in four colour combinations: taupe, fuchsia, yellow and orange. Which one is your favourite? We find it hard to choose, as we adore them all. If you are unable to decide, the secret is to let your little four-legged friend choose. It won't take him long to find the perfect one for him!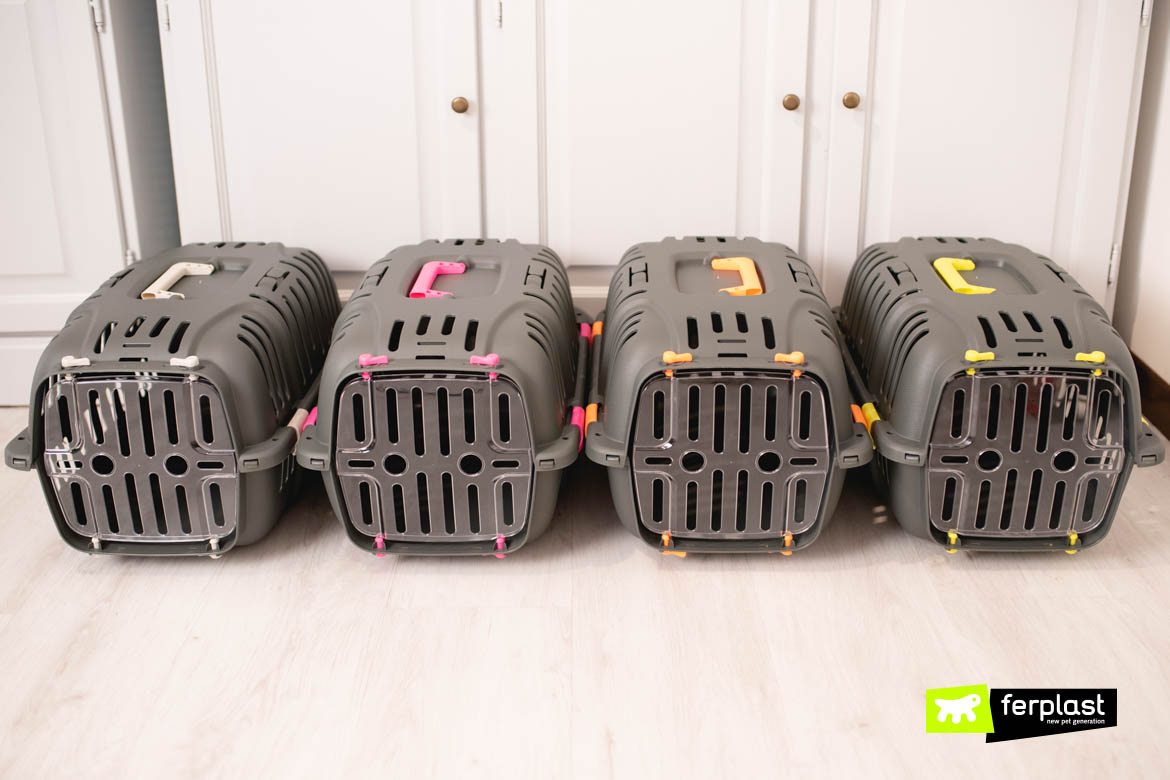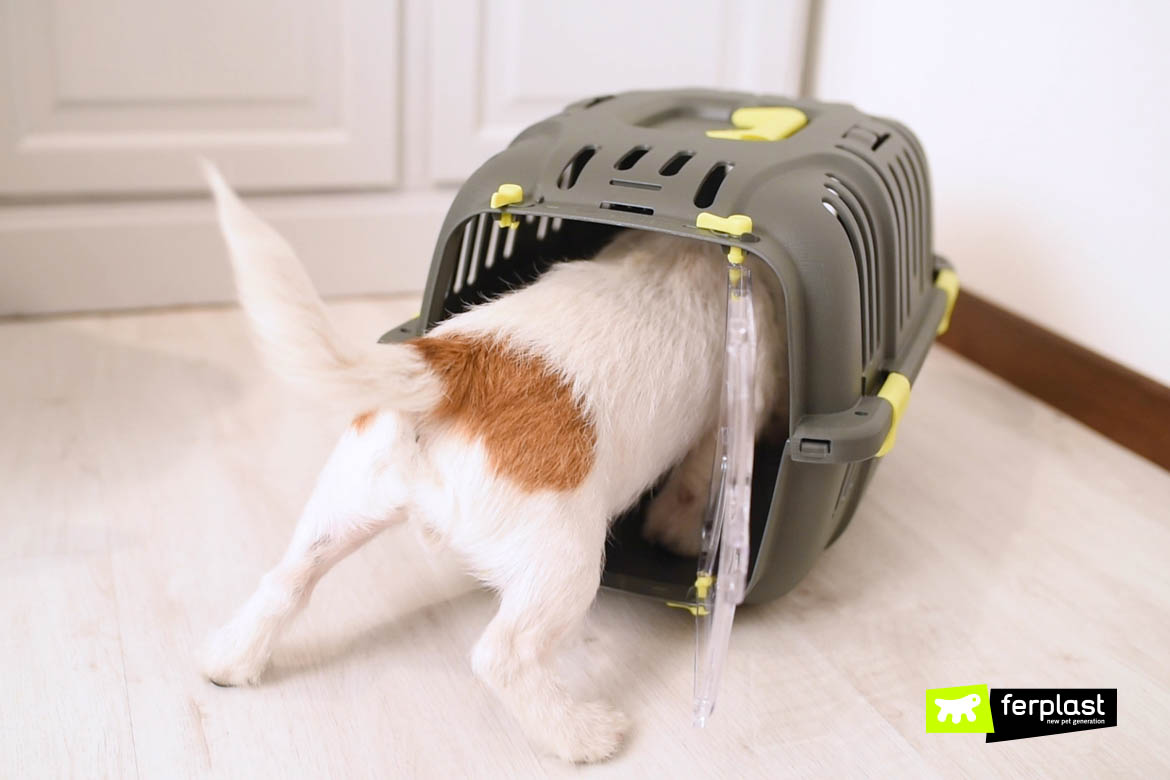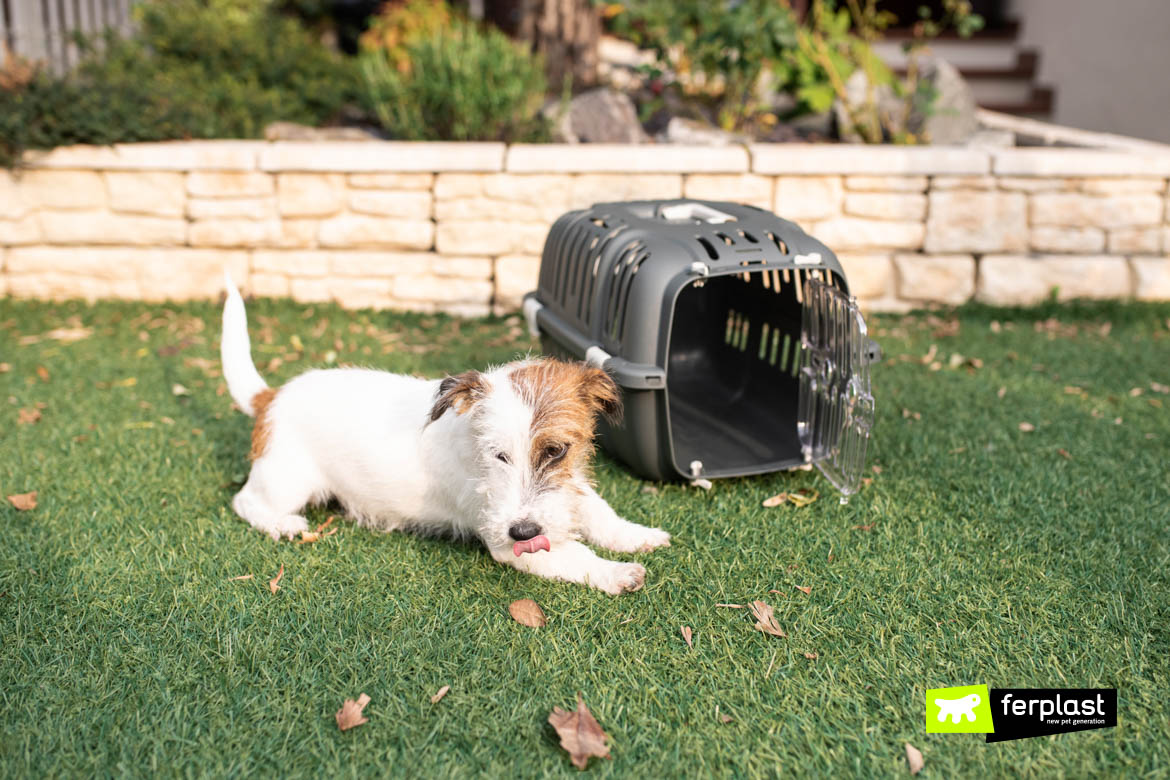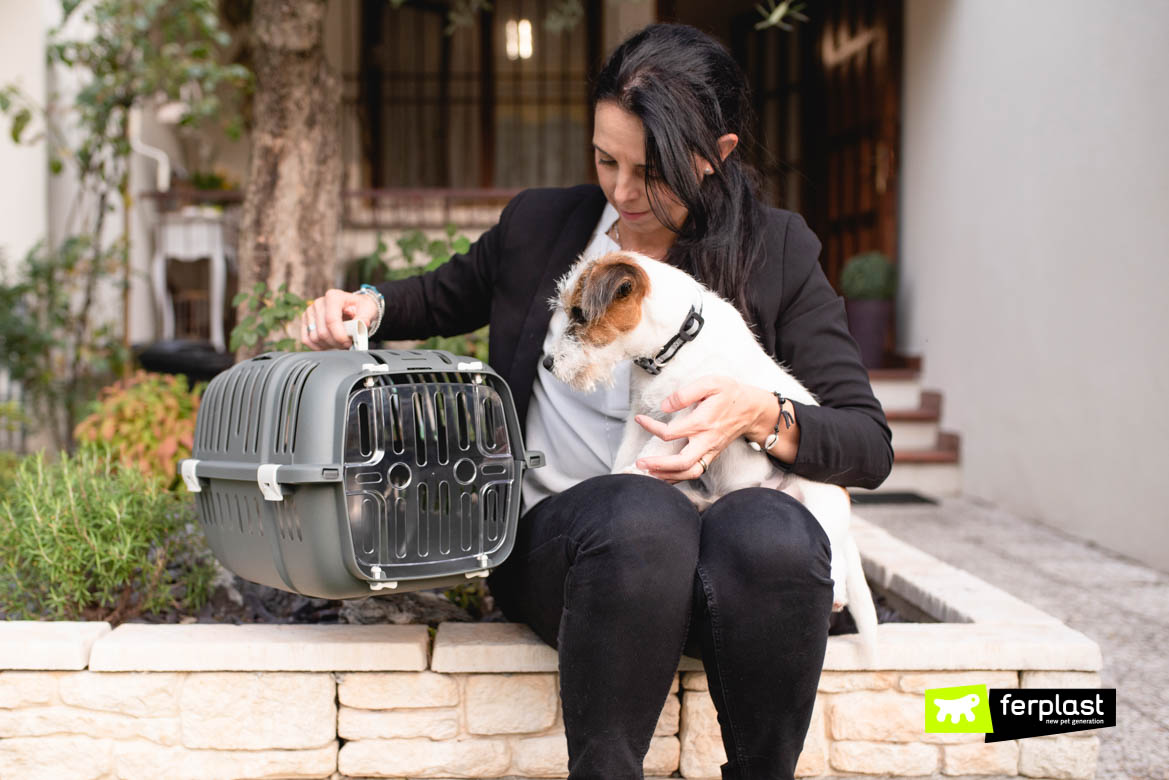 The Jet pet carrier is ready to become a real travel companion for you and for your sweet little pets. Oliver and Meo have already tested and approved it. We are eager to receive your feedback!