Having a dog in the house as a pet is a wonderful thing. He provides you with company and plenty of good cheer and laughter. The only drawback might be the mess he can sometimes make and the dirt he constantly tracks in onto the floor and furniture. Here are some tips on how to keep your house sparkling clean and orderly even if you do have a dog!
Dogs are adorable creatures, but they sure know how to make a mess. They don't really help you keep things orderly, dragging pillows, bedroom slippers and even more fragile items in their way from here to there. And when they eat, they pay no attention to whether the food stays inside the bowl or, the result of exuberant enthusiasm, gets hurled left and right.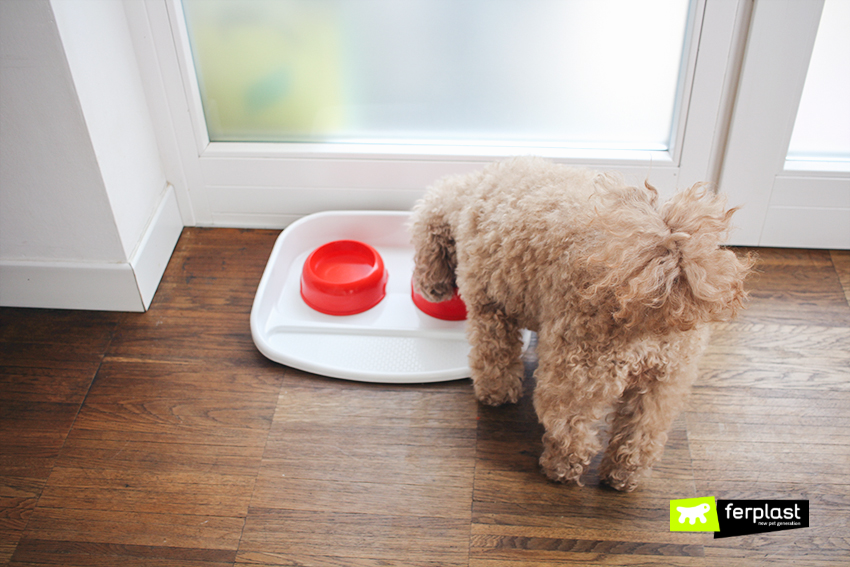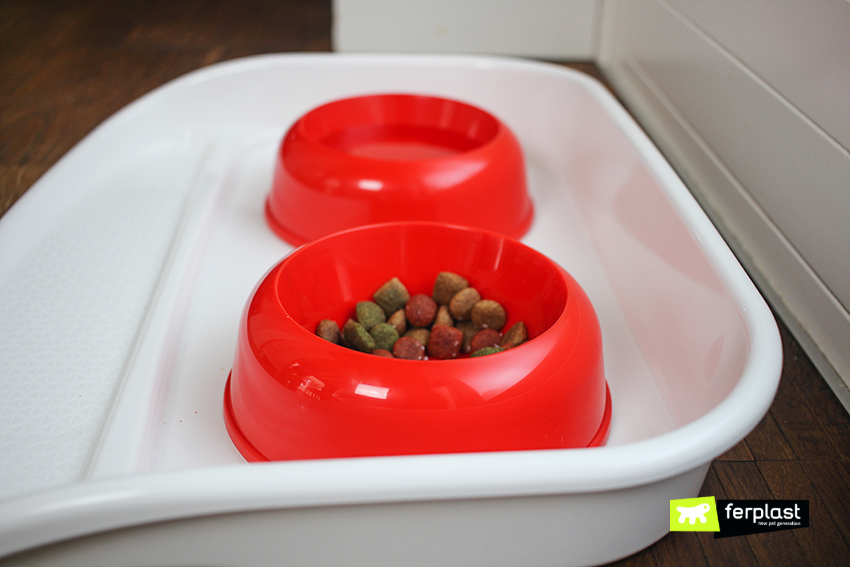 If you want to keep your house nice and clean, even with resident pets, you should focus on a few of the following:
FURNITURE AND UPHOLSTERY. If you have a pet, it's a good idea to make use of natural materials for your flooring: terra cotta, ceramic, marble or wooden floors that are easy to keep clean and disinfect. Curtains, upholstery and covers should also be easy, to remove wash and dry so that everything can be cleaned frequently and effortlessly. It's a good idea to put a blankie on the sofa for the dog and train him to stay in his own area.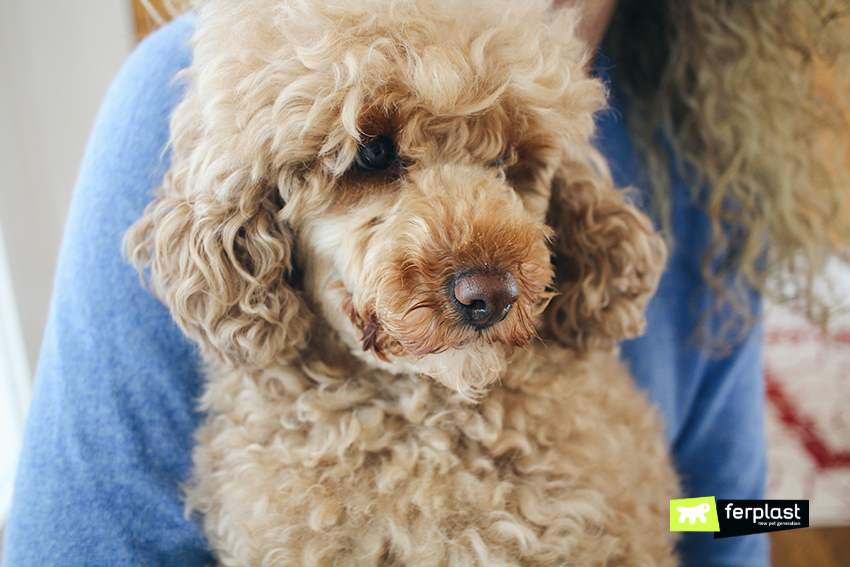 FEEDING. When your dog goes to eat from his bowl, he will no doubt leave behind a mess. At mealtimes, everyone and everything else is completely ignored! One solution is to define the area where the dog eats, maybe putting a tray under his bowls. Ferplast has designed Lindo, a special tray to contain overspill, with two removable dishes. It is a multifunctional item with a high-sided base that limits the overflow and spillage that results from enthusiastic eating and drinking. If Rex takes food from the dish and puts it on the floor to eat, you no longer have to worry, the floor is protected. A simple damp sponge is all you need to clean up after him! And you don't even have to worry about when the dog tries to push the tray around, it has rubber plugs to keep it in plac
GROOMING – HAIR AND PAWS. Dog hair is the house's worst enemy. It gets everywhere and is hard to pick up. A good idea is to comb or brush the dog out of doors, or use brushes that hold onto the dead hair. To clean the floor, use commercially available electrostatic wipes that attract and snag dog hair and dust anywhere it can be reached. It's also a good idea to clean your dog's paws when you get home from a walk.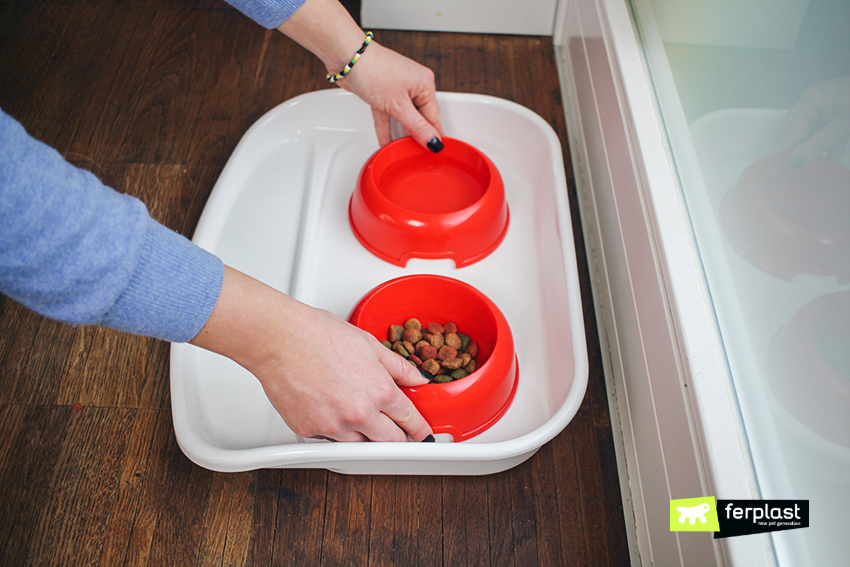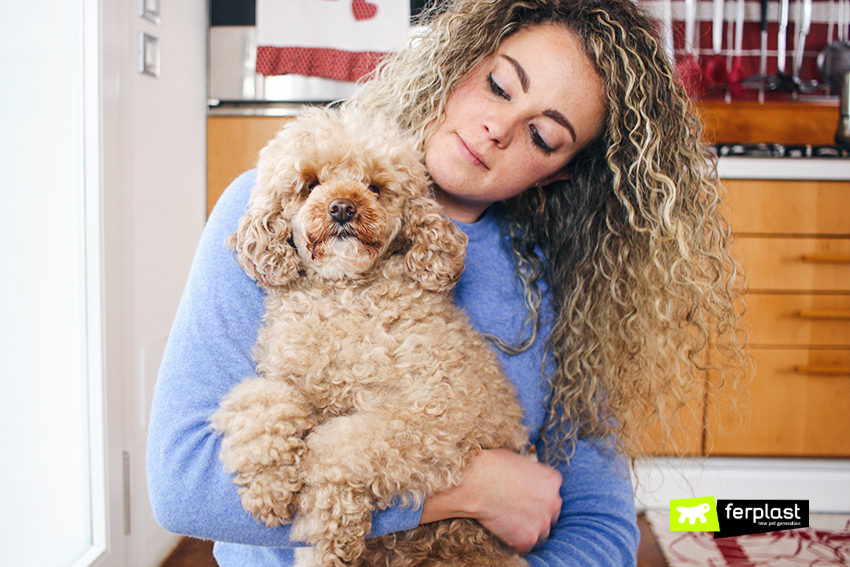 Our tips make it easy to keep your house clean and tidy, and still have a lively and loving four-legged buddy living with you!