There are a number of factors to consider before adopting a pet, such as the financial costs involved.
Cats are independent and autonomous pets. This does not mean, however, that they do not have special needs. The cost of cat maintenance includes expenses such as food, toys and the vet, which are essential for the well-being and health of our four-legged friend.
Cat maintenance: adoption costs
The first expenses to take into account for cat maintenance are the adoption costs. There are two possibilities for adopting a cat: the cattery or the breeding farm. In the first case, the amount varies between 50 and 150 euros, depending on factors such as the cat's age. The cost includes a veterinary check-up, the first vaccines, de-worming, microchipping and sterilisation if necessary.
In the second case, on the other hand, the cost of adoption varies depending on the breed of cat and can range from 600 euros to a few thousand. Breeding pedigree cats is, in fact, quite expensive. At the time of adoption, the breeder must be able to provide us with the legal documents and those relating to the veterinary controls of the parents of each kitten. Every pedigree cat should be purchased with a pedigree.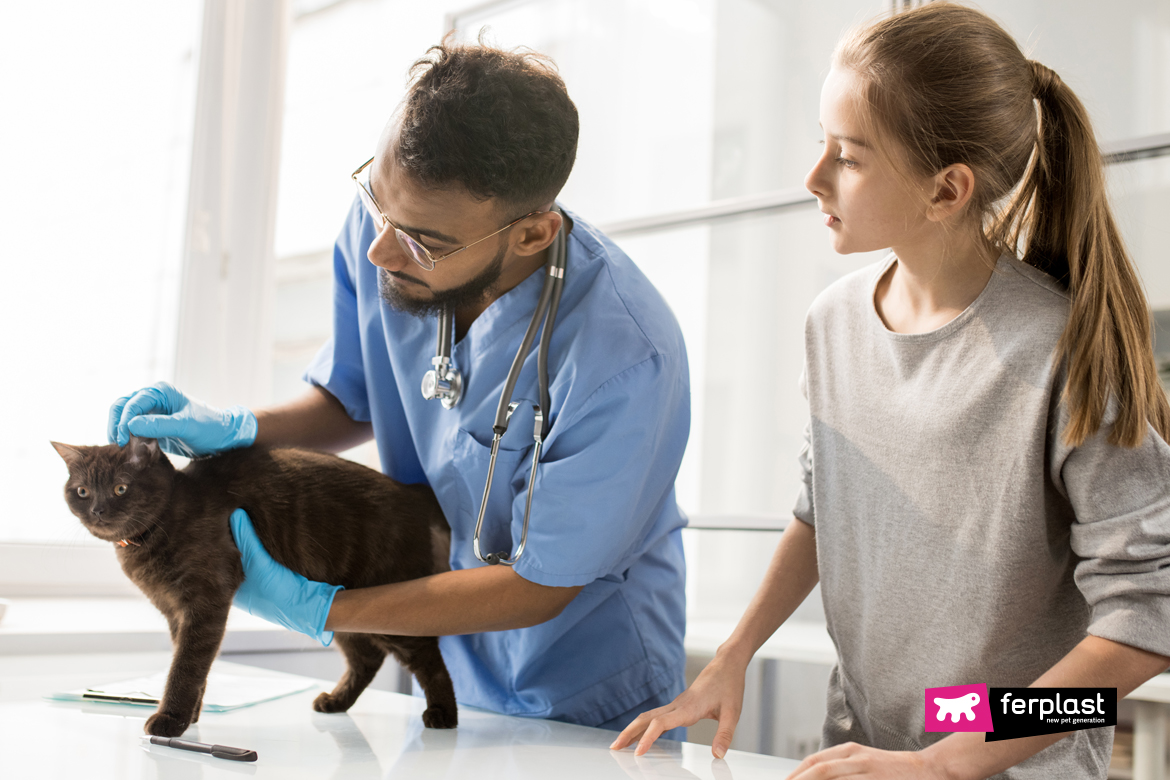 Veterinary fees for maintaining the cat
The vet's expenses account for a large part of the total costs of keeping your cat. It is important to make sure that your cat is healthy. Vaccinations cost between 20 and 40 euros, de-worming between 10 and 20 euros and microchipping between 30 and 50 euros. Sterilization is more expensive for female cats and costs between 100 and 300 euros, and for male cats between 50 and 90 euros. In addition to these preliminary costs there are also costs for treatment of unforeseen illnesses, the treatment of which varies depending on the severity of the illness.
Cat maintenance: food
A balanced diet is an important part of your cat's life, especially if he is sedentary or neutered. It is advisable to buy specific food, including wet food, kibble and snacks. This can range from very cheap food that costs 20 euros per bag to more expensive food that can cost twice as much. In total, feeding a cat per year costs between 120 and 480 euros, depending on the quality of the food, the size of the cat and its appetite.
On top of this is the cost of accessories. Just like us humans, cats deserve to have their own tableware. An excellent solution is the Glam Tray by Ferplast, the plastic tray complete with two removable bowls available in different sizes and colours. Ideal for providing water and kibble at the same time and guaranteeing hygiene thanks to the containing rim.
Cost: 14,30 euro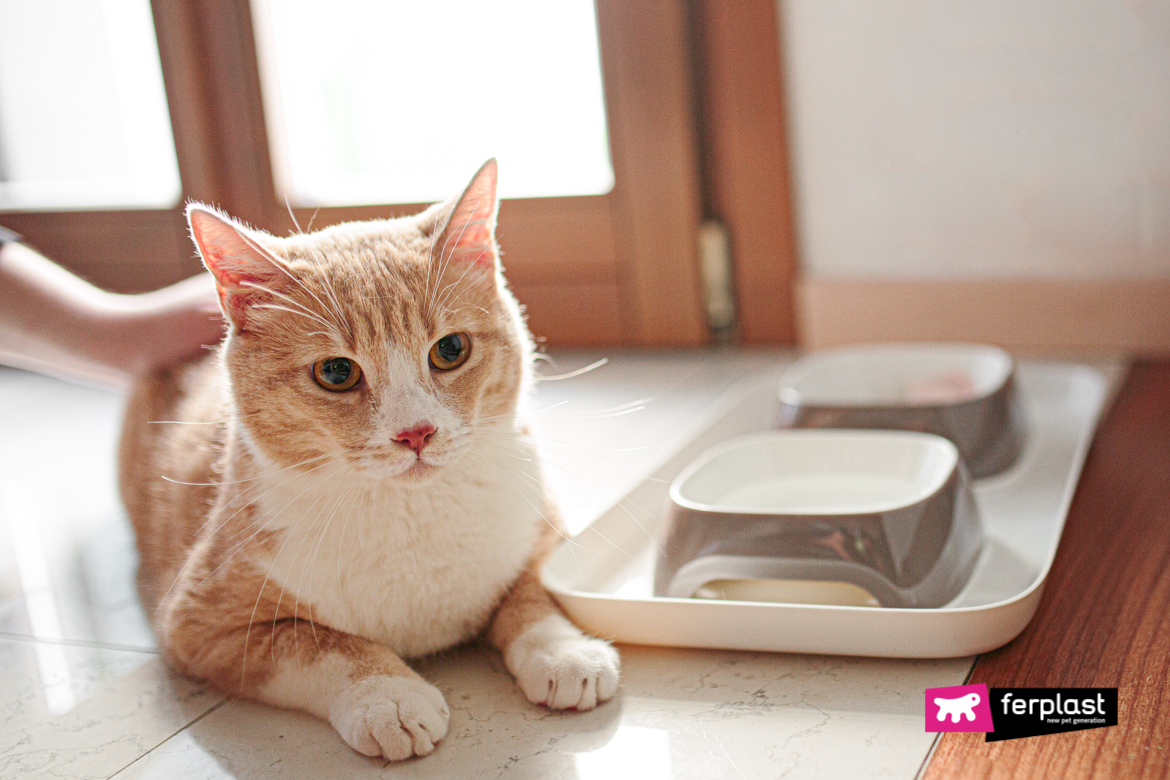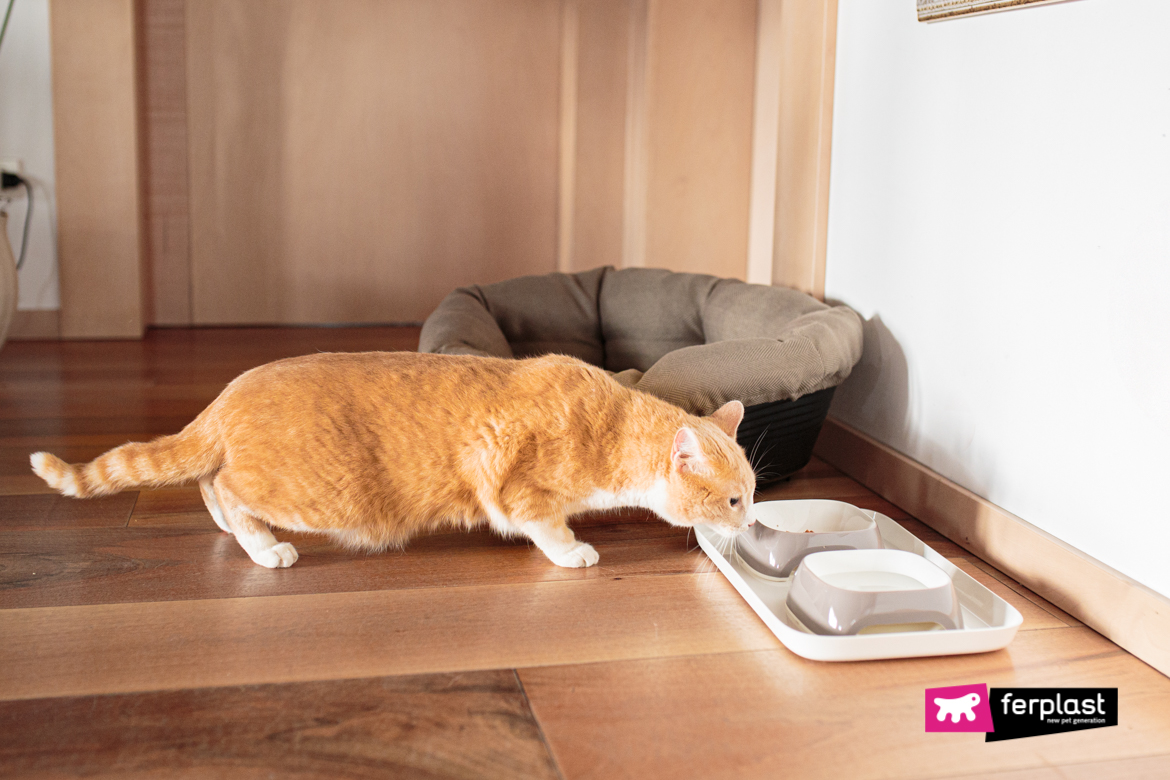 Cat maintenance: hygiene and cleanliness
It is essential, especially for cats living at home, to have a litter box. The litter box can be open or closed. In the case of Ferplast's litter boxes, the price for both types is around 20 euros. Nip, for example, is the litter tray for large cats, made of sturdy plastic, very practical and easy to clean.
Cost: 20,50 euro
Otherwise there's Prima Cabrio, the toilet with an opening top, equipped with ventilation grids and complete with active carbon odour filters. The handle also makes it easy to carry.
Cost: 25 euro
The sand for the litter tray costs a pittance of 7-10 euros for 8 kilos.
Another element that should not be overlooked is the cat's coat. During spring and summer, the cat's coat moults, which leads to significant hair loss. During these months, it is important to take care of it by brushing your cat regularly. If your cat has medium to long hair, we recommend Ferplast's Gro Premium 5768 Cord brush, with stainless steel wires to remove dead hair without irritating the skin and making it easier to use the comb later
Cost: 15 euro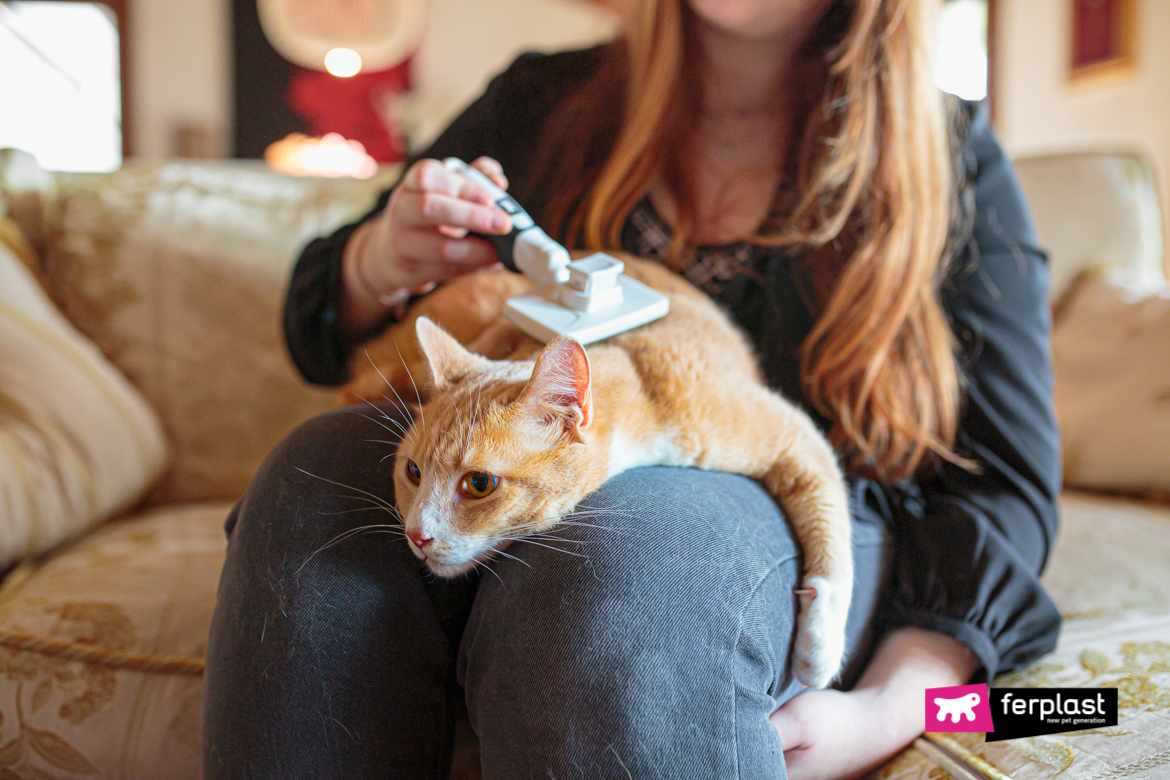 The Gro Premium 5762 combination brush is suitable for all types of hair, with steel pins on one side and polyamide bristles with restructuring properties on the other. The rounded tips of the pins do not irritate the skin, remove knots and relax the kitty with a stimulating massage.
Cost: 10,50 euro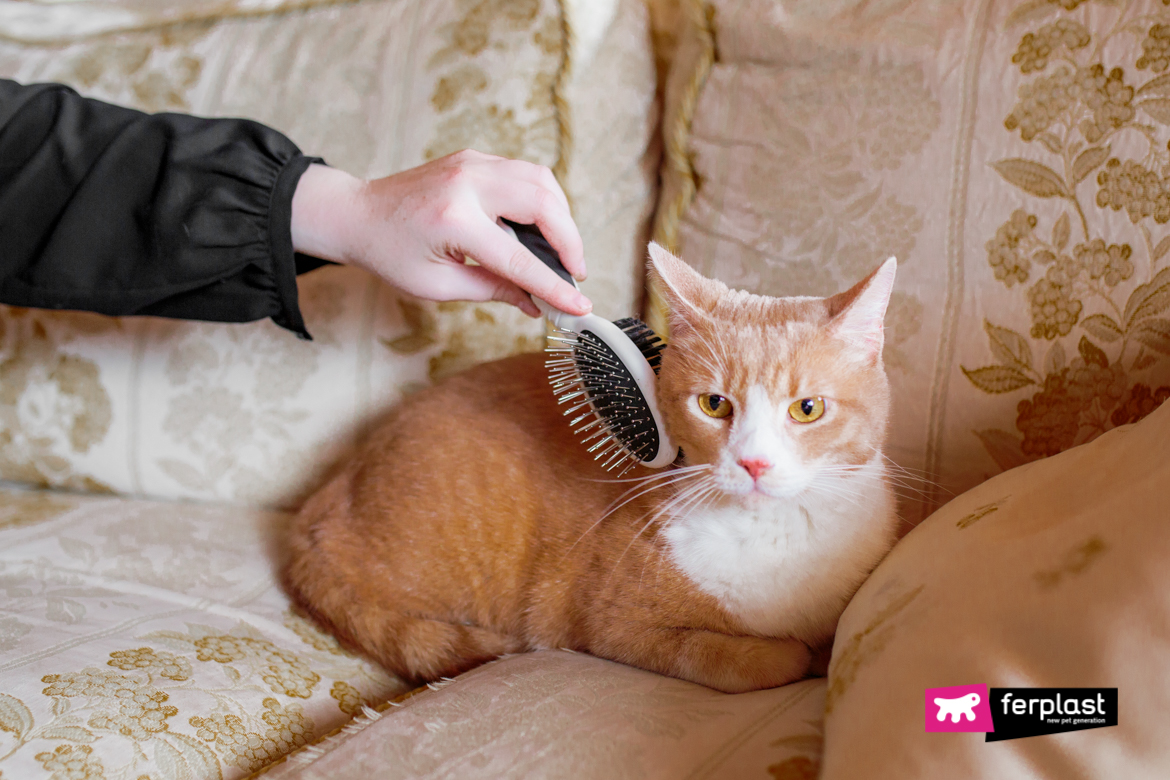 To remove fleas, on the other hand, the Gro Premium 5753 comb is ideal. It removes parasites and leaves your cat's coat smooth and soft.
Cost: 8,50 euro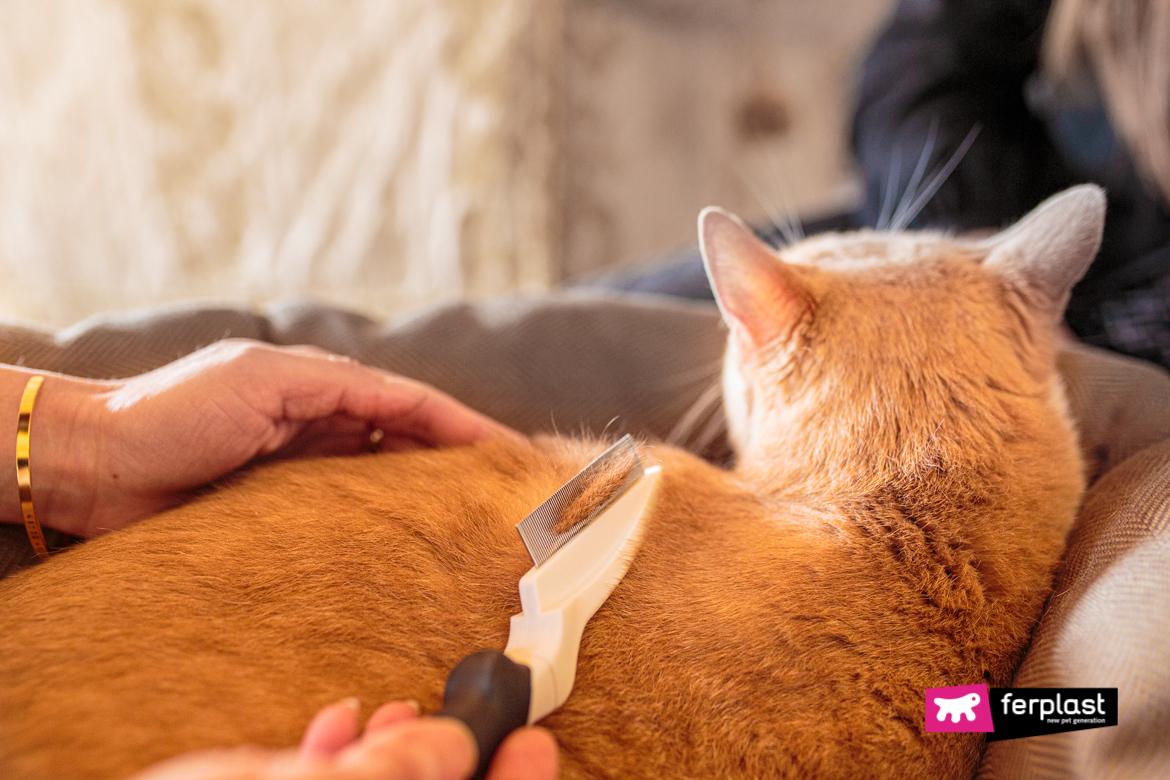 Keeping the cat: rest and transport
Although cats sleep a lot and almost everywhere, it is important to give them a place to relax. Cats love comfort and sleeping in sheltered places. The cost of cat beds can vary from 15 to 100 euros. Sofà Tweed by Ferplast, for example, is a kennel in thermoplastic resin with a cushion in resistant fabric and velvet, available in various sizes. The upholstery is removable and adaptable thanks to a convenient cord, and the cushion is easily machine-washable. The padding guarantees your kitty maximum comfort.
Cost: 35,80 euro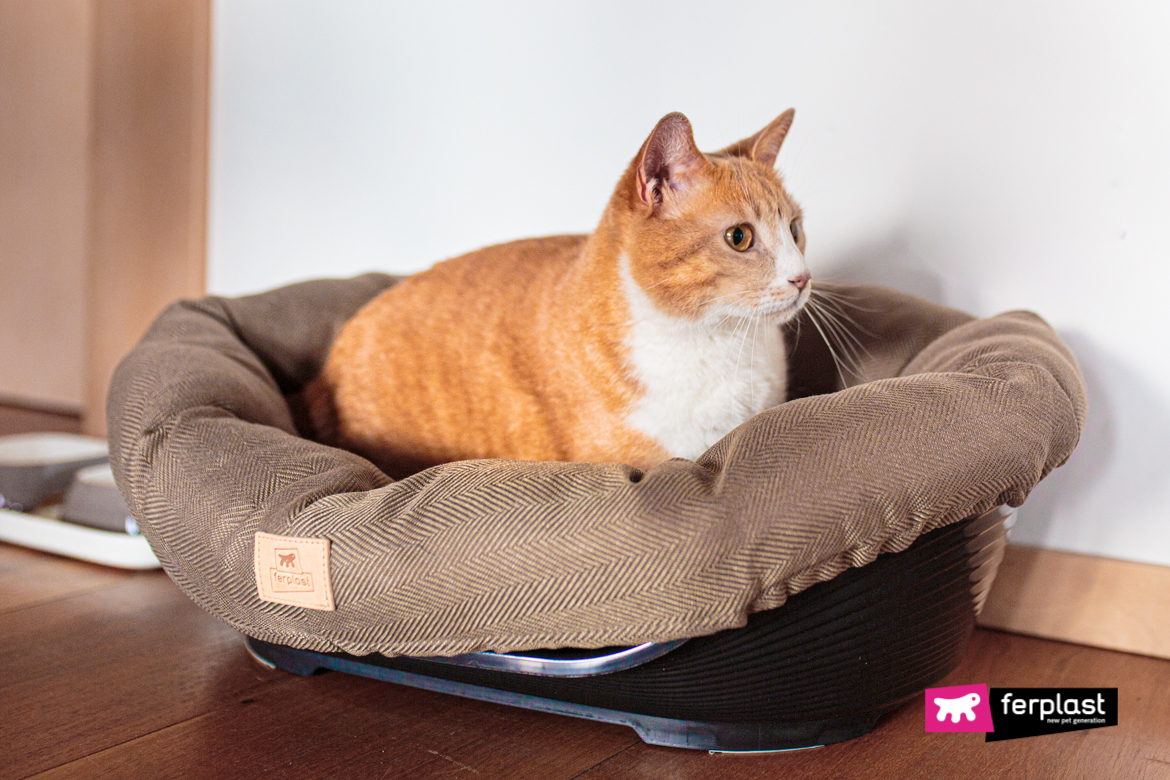 When travelling, safety comes first, whether it's for short drives to the vet or longer journeys. For this reason, it is essential to have a pet carrier like Atlas Open with an opening roof and plastic-coated steel door, suitable for all vehicles. It is equipped with side slits for ventilation and can be easily dismantled for cleaning.
Cost: 45 euro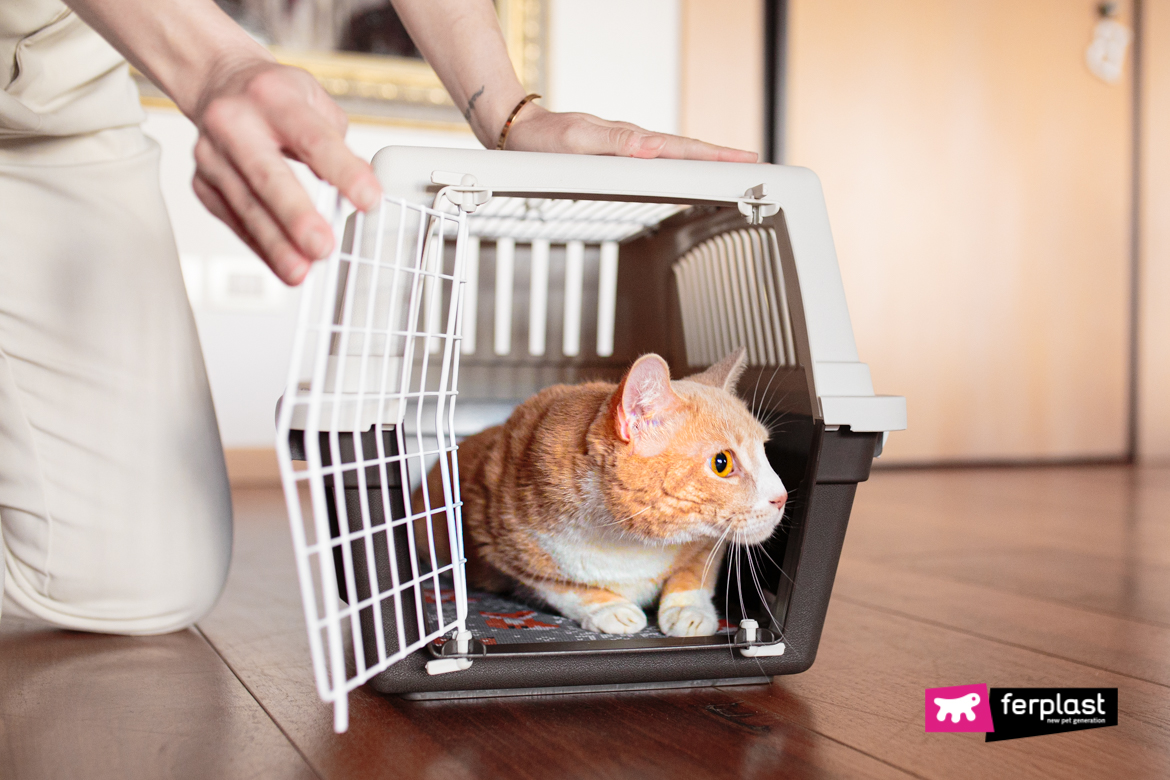 Cat maintenance: accessories and toys
The domestic cat needs to be continually stimulated with toys and accessories that awaken his feline instincts. Among these is the cat scratching post, which comes in various models and price ranges. They range from simple poles to real castles, with several levels, which can cost up to 150 euros. PA 4005 by Ferplast, for example, is a scratching post with a hanging toy in the shape of a mouse which, as well as being useful for your feline's nails, also activates his predatory instincts. It has a plush base and a 55 cm high sisal column.
Cost: 47,70 euro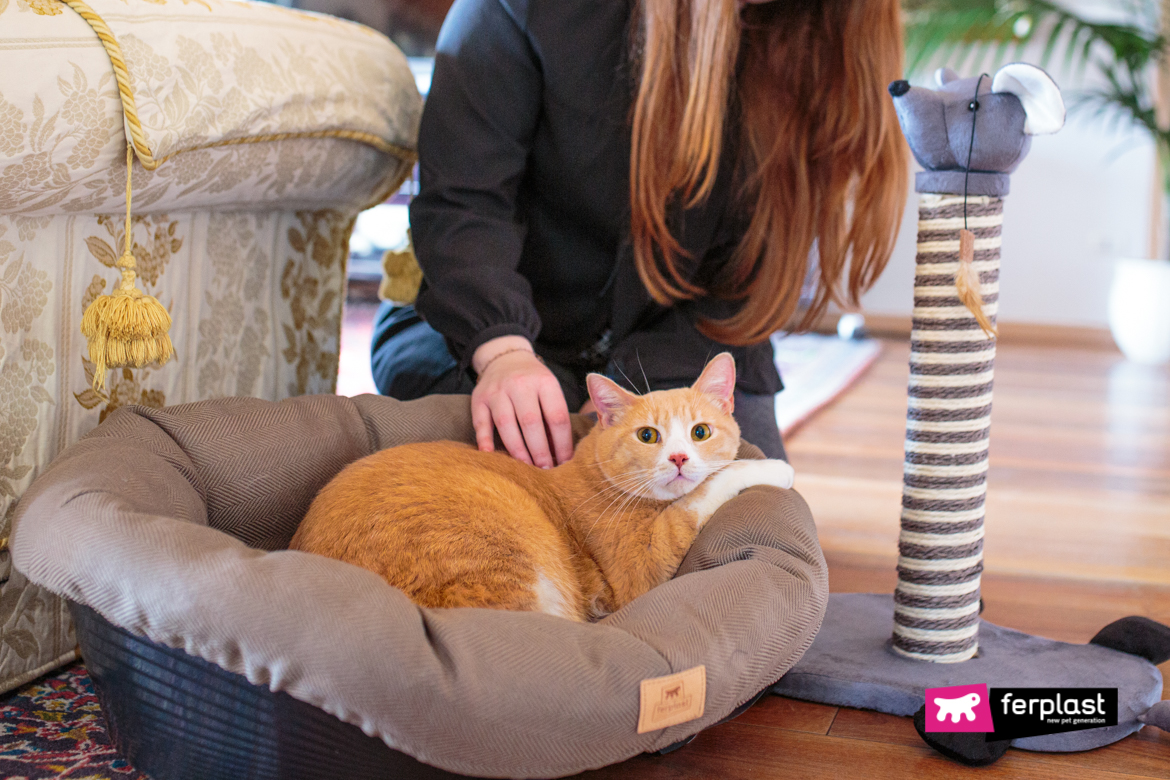 It is important to stimulate your cat with different games, to stimulate body and mind, like those of the Clever and Happy line by Ferplast, for happy and fit kittens. One of these is Carousel, the interactive skill game that dispenses tasty treats while rolling and bouncing. It is made of sturdy plastic and has a transparent lid to check the quantity of its contents.
Cost: 20,40 euro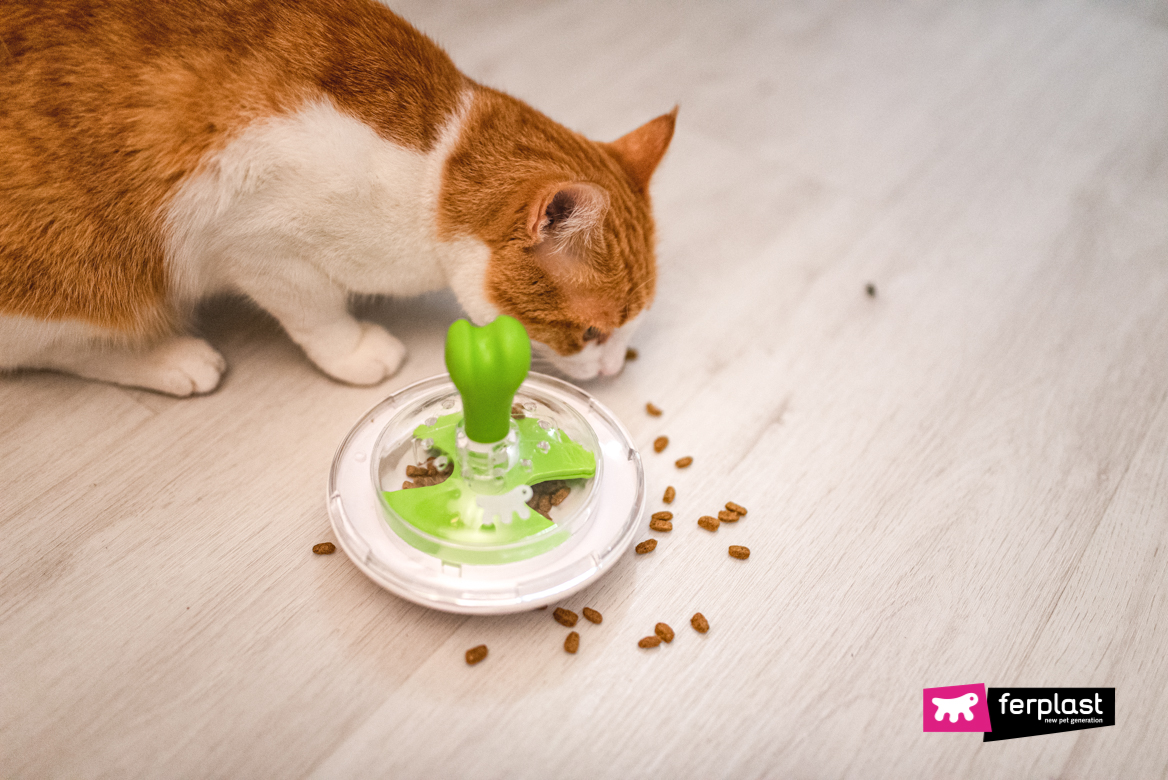 The total cost of maintaining your cat in terms of fixed expenses is therefore around 1,200 euros for the first year of life and around 900 euros for the following years. This is something that you should take into account before deciding to adopt a kitten, always remembering that having an animal is not a game but a responsibility that gives you wonderful emotions every day.