Winter has arrived, and it is natural for cats to spend to longer indoors where it is nice and warm. Despite having a thick coat, they too can suffer from low temperatures, especially kittens or older cats. How can we tell if our cat is cold, and if so, help it to cope with the season as well as possible?
Cats have a body temperature of around 38 to 38.2°C and they are they are much more sensitive to changes in the weather than us humans. They dislike humidity as much as they dislike cold.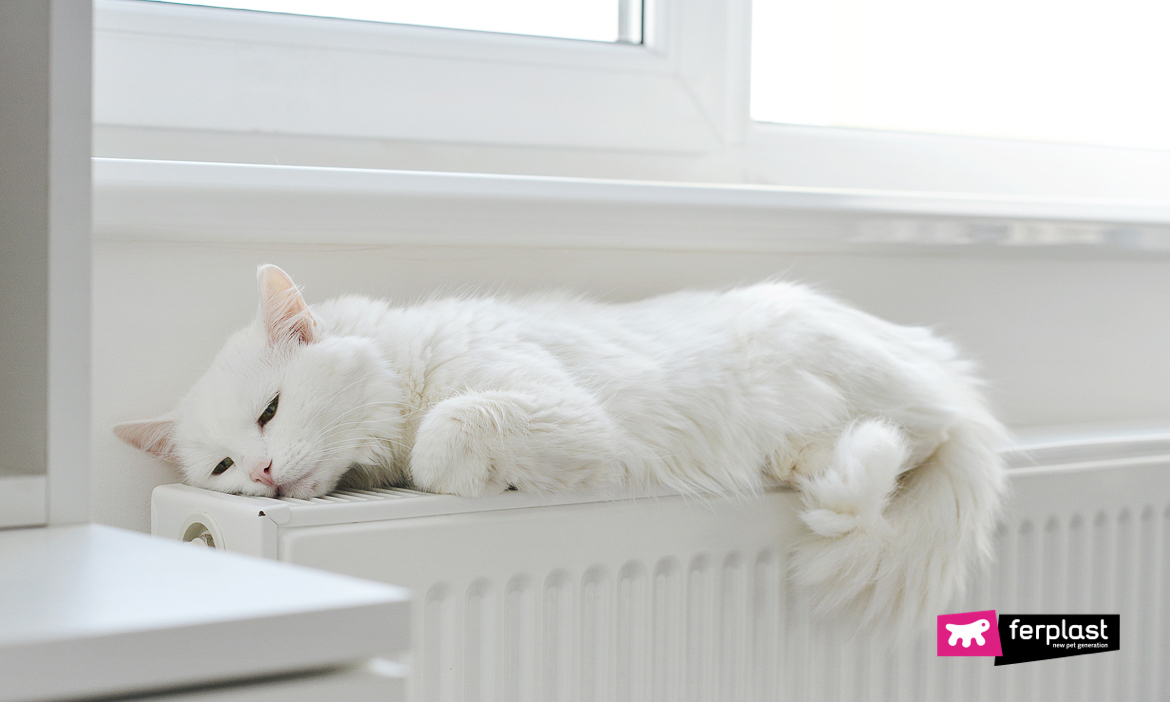 When a cat is cold: the symptoms
How can I tell if my cat is cold? It doesn't actually give clear signs, it doesn't get chilblains on its paws or stalactites on its ears, but it does let us know in its own way. For example:
1) IT SHIVERS
On the coldest days, and after having spent a few hours outside, cats can come home especially cold and shivery. Cats don't often shiver, so it will be easy to spot.
2) IT DOZES OFF ON THE RADIATOR
The first thing that a cat does if it is cold is to look for a warm spot, and that is why you often see them lying down next to the fireplace or on top of a radiator: cats love being in contact with very hot surfaces!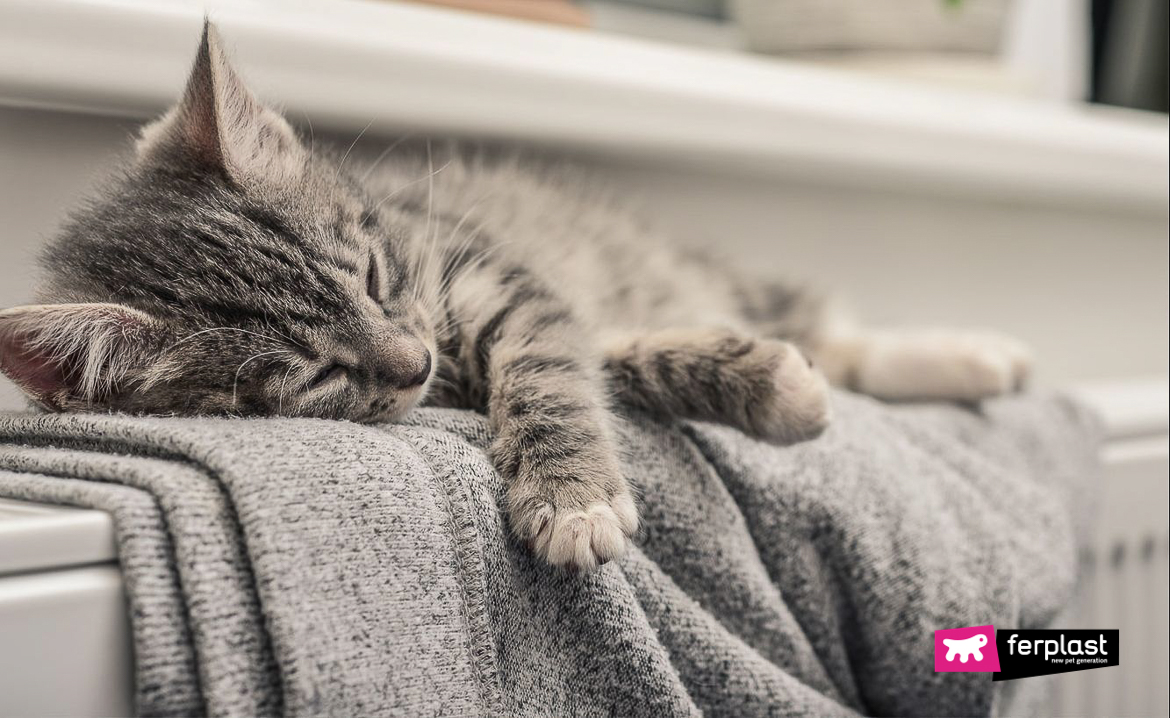 3) IT HIDES UNDER THE COVERS
Curtains, cushions and especially bedclothes… the important thing is that it can get wrapped in something that emits warmth. Have you ever been woken up in the middle of the night by your cat asking you to leave it some room under the duvet?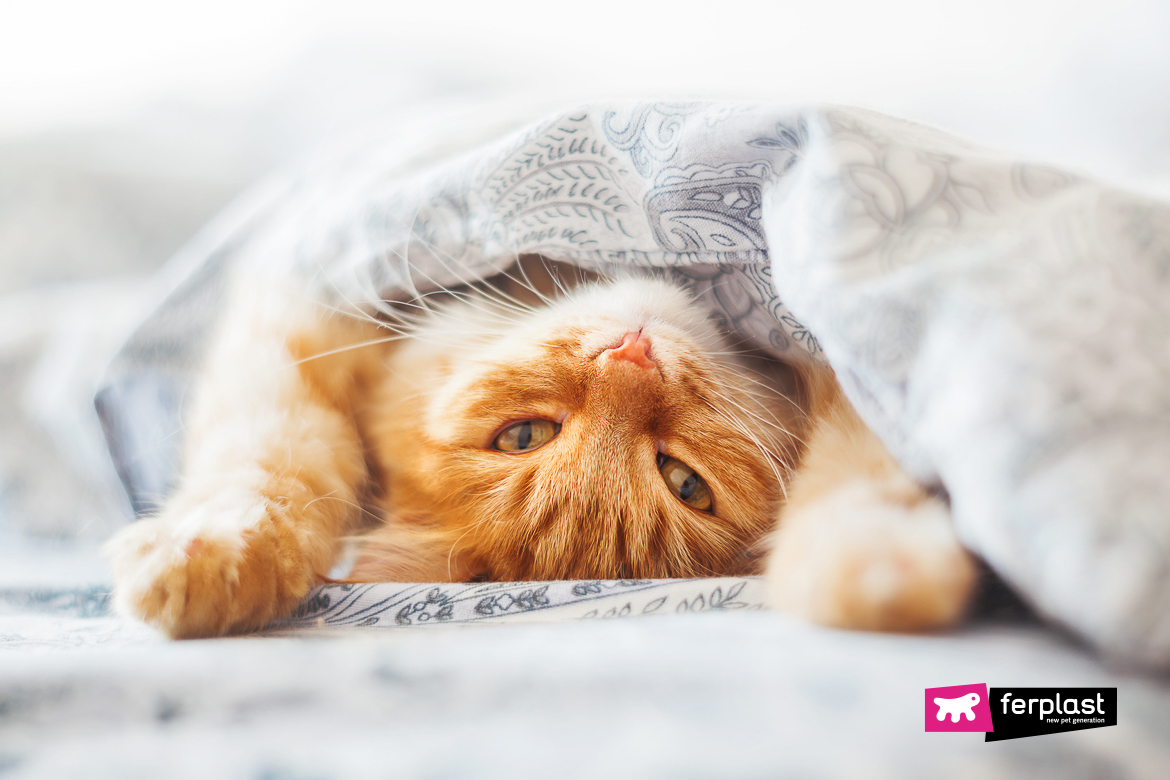 4) ITS NOSE IS DRY
A dry nose is a symptom of having a fever, which can be caused by cold or changes in temperature. Don't turn up the heat at home too quickly, otherwise you run the risk of making the situation worse, but do so gradually and also consult a vet.

How to warm up a cold cat
1) SOFT CUSHIONS
Fit out an area for relaxation with a nice, warm, soft cushion, which is well insulated from the floor, where the cat can seek refuge. Ferplast has designed a cosy plush hammock, the Cat Hammock. It has a solid steel structure so that it can be fixed safely to the radiator and then end part can be keep taut, thus creating a comfortable cradle for cats.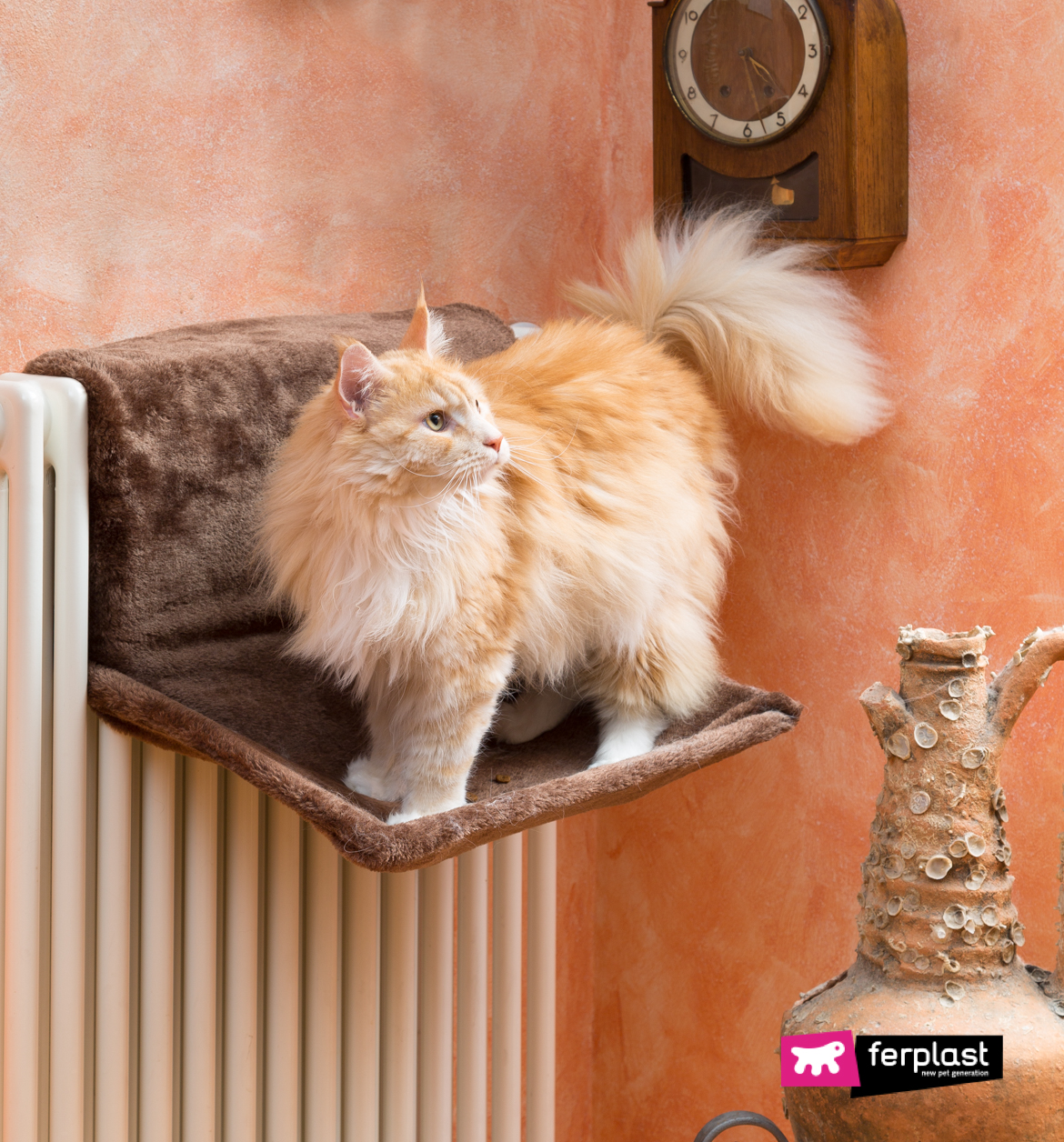 2) A THERMAL BLANKET
If a cat is shaking like a leaf, you can try using a warming kennel like Thermo Lord. Just plug it in, and thanks to the animal's weight, it will spread a pleasant, controlled, therapeutic warmth, producing up to 10°C more than room temperature up to a maximum of 35°C. It is as if it were asleep in your arms.
3) COMB YOUR CAT
Rumpled and matted fur does not insulate very much, so it is a good idea to always have it properly brushed so it will replace itself more quickly and it will always be nice and soft, so it can maintain heat.
4) CHECK ITS DIET
A correct diet is vital to keep your cat in good health. If it lives indoors, you don't have to change its diet, but if it goes out now and again, it is a good idea to give it some biscuits with a higher fat content, that help it to grow a thicker coat that can protect it from the cold.