Although the Christmas holidays are now over, there is still an atmosphere of joy in the air. Christmas has brought a wave of good cheer and novelty in Ferplast too.
The Christmas holidays are an opportunity to share time with our animal friends, pampering them with the accessories Ferplast has designed for them.
Spending Christmas with animals
Spending the Christmas holidays with your pets is an opportunity to cuddle them and give them some special gifts. Christmas can be quite a stressful time for our pets, as it changes their routine.
Ferplast's Christmas for the cat
Give him a soft cushion and he will purr all day long. Ferplast's Sweetie cushion has an extra edge. As well as guaranteeing comfort and relaxation for your cat, it has a plaque on the front with special phrases dedicated to the relationship between man and animal.
Moreover, during the holidays, it's right to indulge in a little fun. So what could be better than Magic Circle, the game from the Clever&Happy range for happy and fit cats? The ball that moves along the entire path is an irresistible temptation for the cat.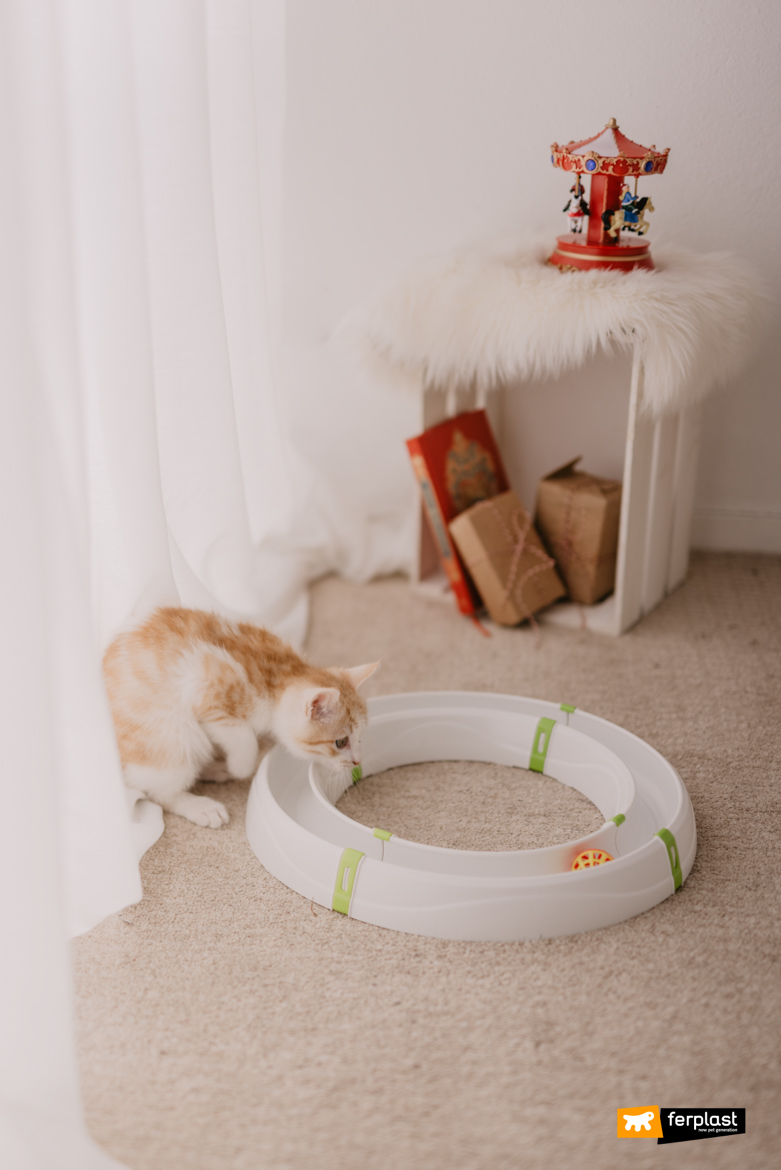 Ferplast's Christmas for the dog
The outfit is important, especially during holidays! For this reason, Ferplast has created a Christmas bib for dogs and cats that can be worn like a soft jumper, comfortable and fashionable: Nikita Fur.
For fun, on the other hand, the Smile has been a great success, a novelty of 2021 loved by our four-legged friends. With its meaty aroma that encourages use and its uneven surface with a massaging effect on the gums, the dental toy promotes oral hygiene and fun.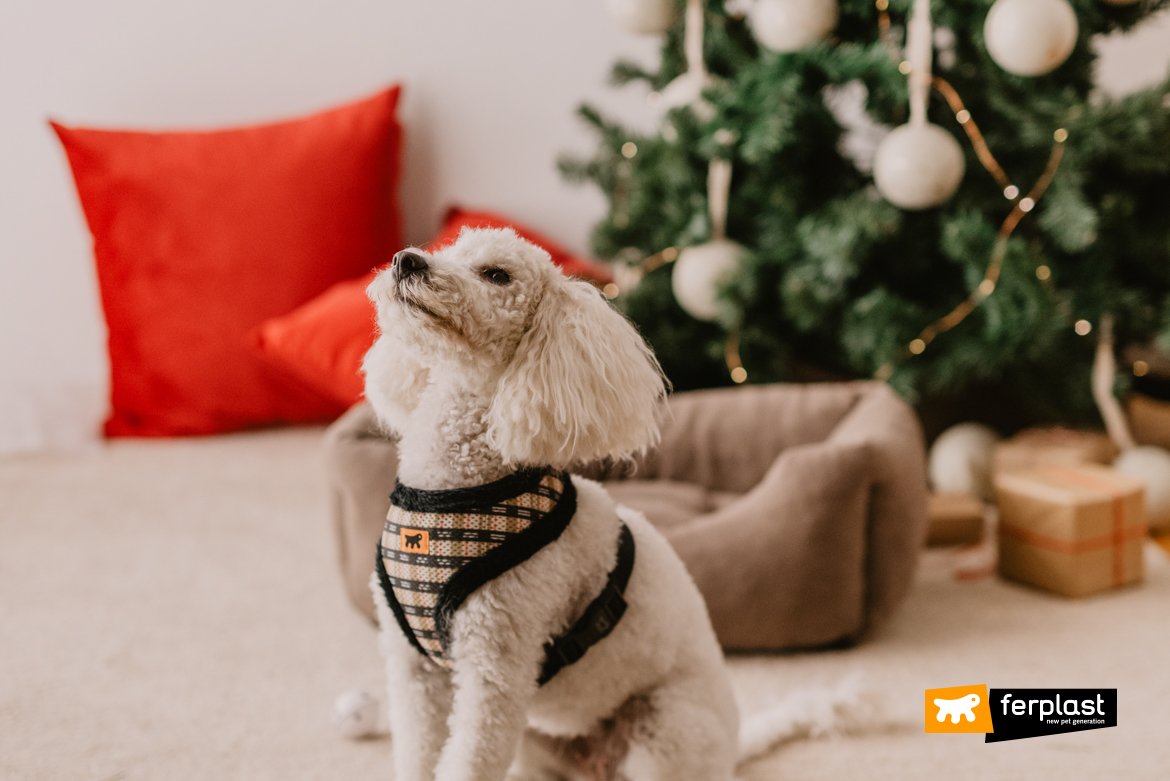 Ferplast's Christmas hamster
Hamsters and small rodents are also part of Ferplast's big family and celebrated the Christmas holidays with gifts dedicated to them. To start with, a brand-new habitat, Laura, the two-storey modular cage equipped with feeder, drinking bottle, nest, wheel and set of tubes. The FSC wooden house, Sin, can also be placed inside for our little furry friend to rest in.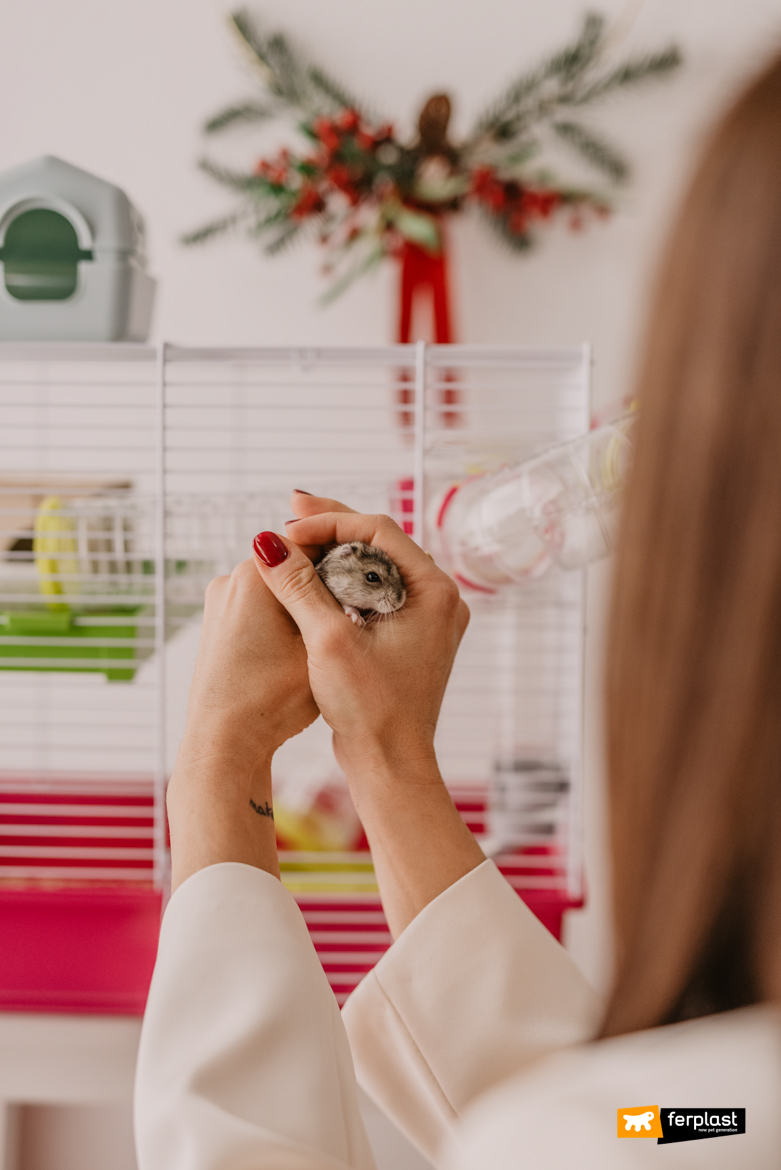 The Christmas festivities at Ferplast's house were marked by sharing, laughter and fun. Sharing moments with your pets is the best thing there is, especially at Christmas.