The Christmas holidays are a time to be together with family, friends and pets too.
However, decorations and a house full of people can become potential risks. There is a love-hate relationship between Christmas and animals.
Why can Christmas be stressful for pets?
The festive season is a time for large gatherings, and pets are often affected by the presence of so many people. The atmosphere of merriment and confusion can frighten dogs and cats. Not all animals experience Christmas in the same way, but in general they do not like intrusions into their space and routine. Disruption of their habits can be a source of stress.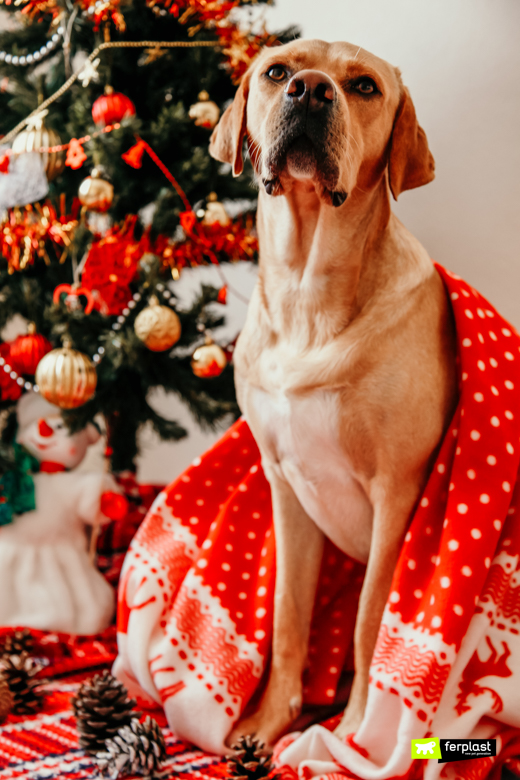 How to avoid stress?
In order to prevent the holidays from being an unpleasant experience for both our pets and us, we need to think about how to protect their well-being.
In the case of dogs, an accessory that can help them to find their own private space is the Superior dog crate by Ferplast. As well as being an educational tool, in fact, it can be used as a kennel where dogs can take refuge to feel safe and keep away from noise. Superior is available in five sizes and, thanks to the dividing panel, can be adapted to the various growth phases of your puppy.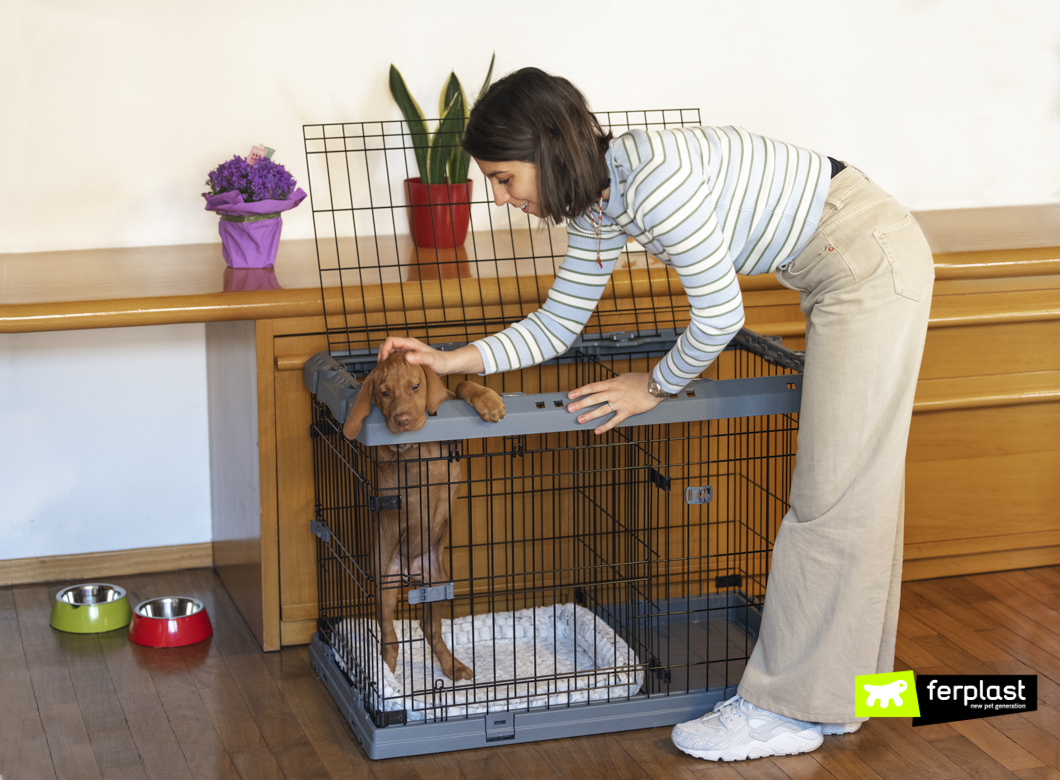 In the case of cats, on the other hand, it is necessary that they always have a quiet place to go if they feel annoyed by the chaos. To get them used to the change, it is a good idea to move all their accessories to their new environment a few days before. This will help them to get used to the change.
What to look out for in the house?
At Christmas, houses are usually decorated for the holidays and decorations can become a source of risk to animals. Lights, ribbons and bows can easily be swallowed. Power cables are an irresistible attraction, especially for puppies who tend to chew everything. The Christmas tree is often targeted by cats, who are attracted by the swinging, glittering balls. Christmas foods are also dangerous for animals, as they contain substances that are toxic to their bodies. Similarly, some typical Christmas plants such as poinsettias are also harmful, especially to dogs.
What can you do to keep your pet safe at Christmas?
There are several ways of preserving the health of our pets and keeping the decorations intact until the Epiphany. Firstly, you can opt for decorations made of paper, felt or rubber. Secondly, it is a good idea to have cable covers to prevent our pets from gnawing on them and getting shocked. Finally, it is better to hide gifts and to prevent them seeing boxes as a source of amusement and ruining them. On the other hand, to protect the Christmas tree from the curiosity of dogs and cats, you can spray it with a repellent substance to keep the pet away.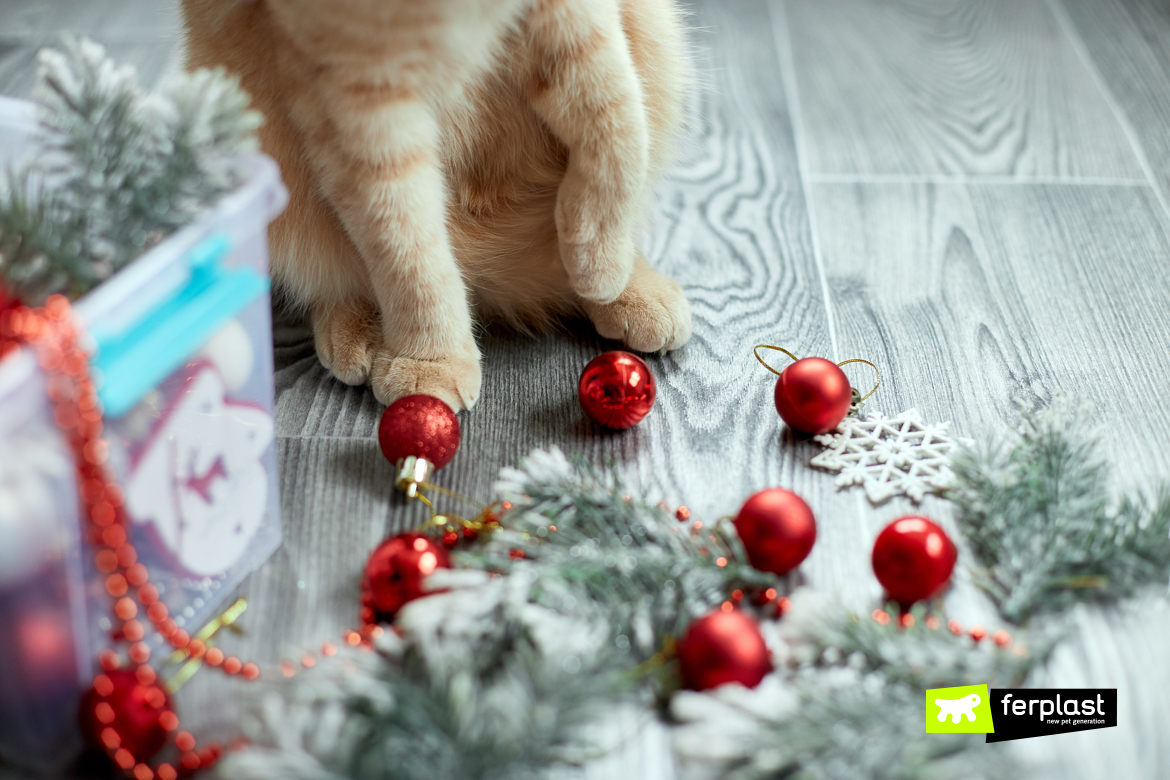 To make sure Christmas is a party for everyone, a few details need to be taken into account. The most important thing is to keep them safe and try not to disrupt their routine too much.