Kaori has arrived at Ferplast. It is a colourful harness for dogs, made of breathable material, and will become an essential accessory for our furry friends of all sizes in the coming months. More and more bosses are putting harnesses on their dogs when they go for a walk and this is a valid alternative to the one you are already using… but why? Start taking notes!
Kaori harness: Technical features
One of the strengths of Kaori harnesses for dogs is the material from which they are made: in fact, they are made of perforated polyester, which has the advantage of being lightweight and completely breathable. They are ideal for pets who are accustomed to long walks or intense physical activity, as they allow full freedom of movement and help maintain a constant body temperature.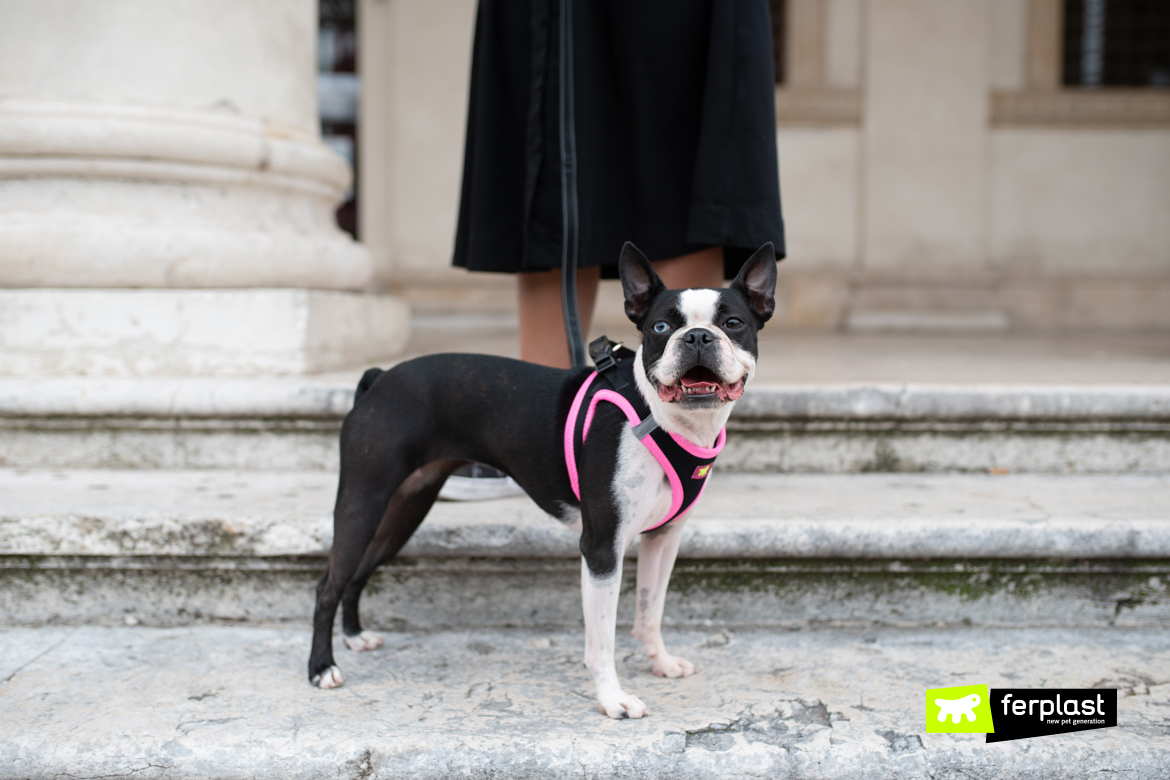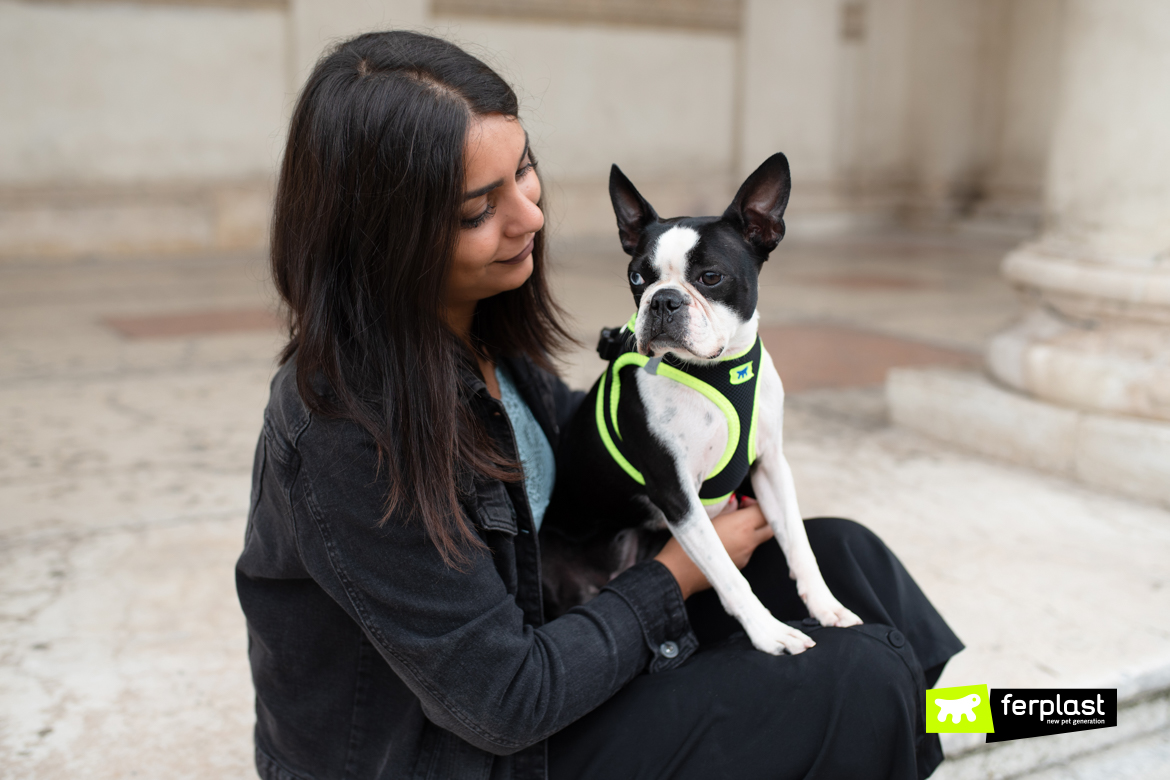 Kaori harnesses are also perfect for daily trips to the park or in the town, as they have soft padding over the entire surface, which guarantees your dog maximum comfort throughout the duration of the walk.
Have you ever had an uncooperative dog that made it impossible to put a harness on him? Well it can happen, but this is no longer a problem with Kaori! In fact, this harness is very simple to put on your furry friend, as it can be adjusted by means of special sliding clasps, it is easy to loosen and tighten and there is no danger of it suddenly opening, as it is equipped with a solid plastic snap fastener. They can be used over and over again, as they are robust and long-lasting.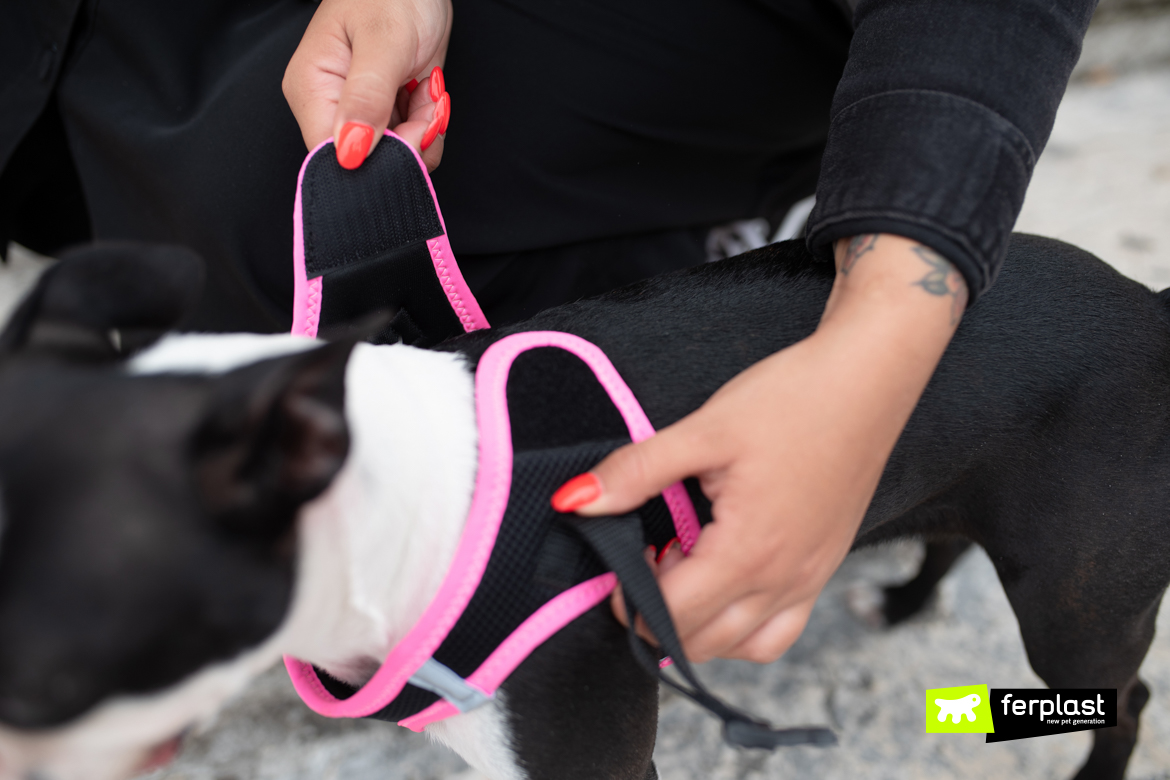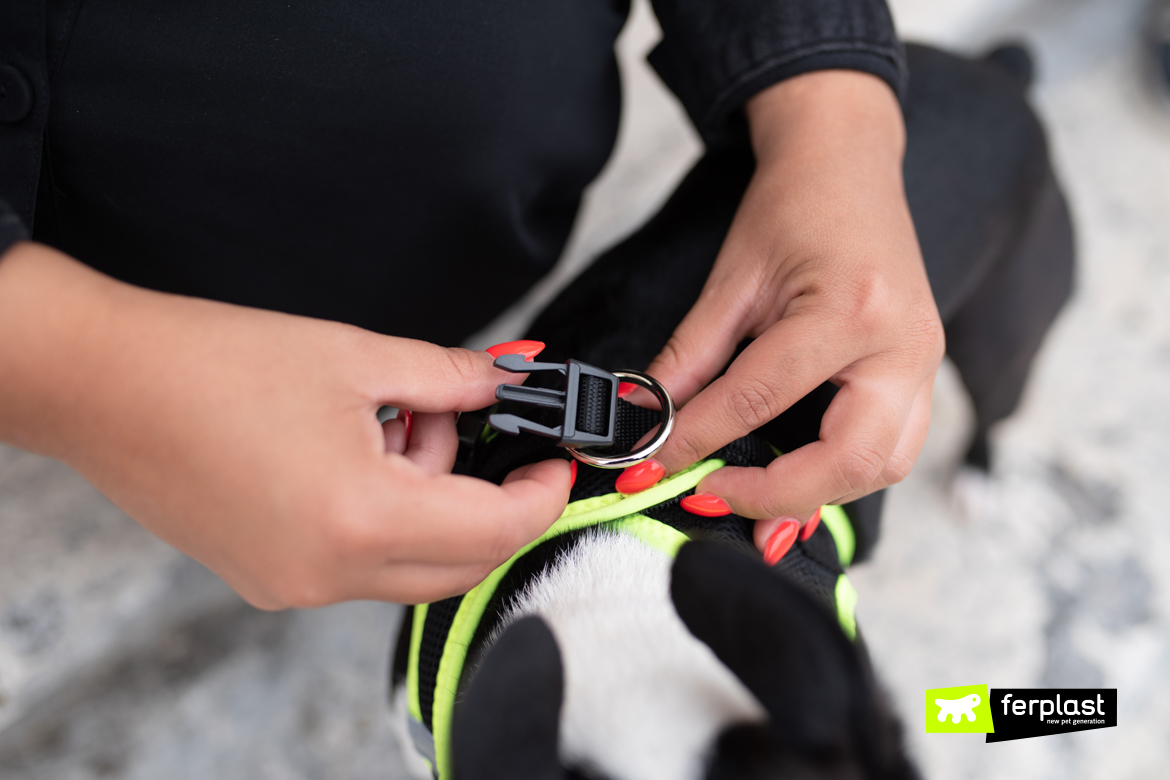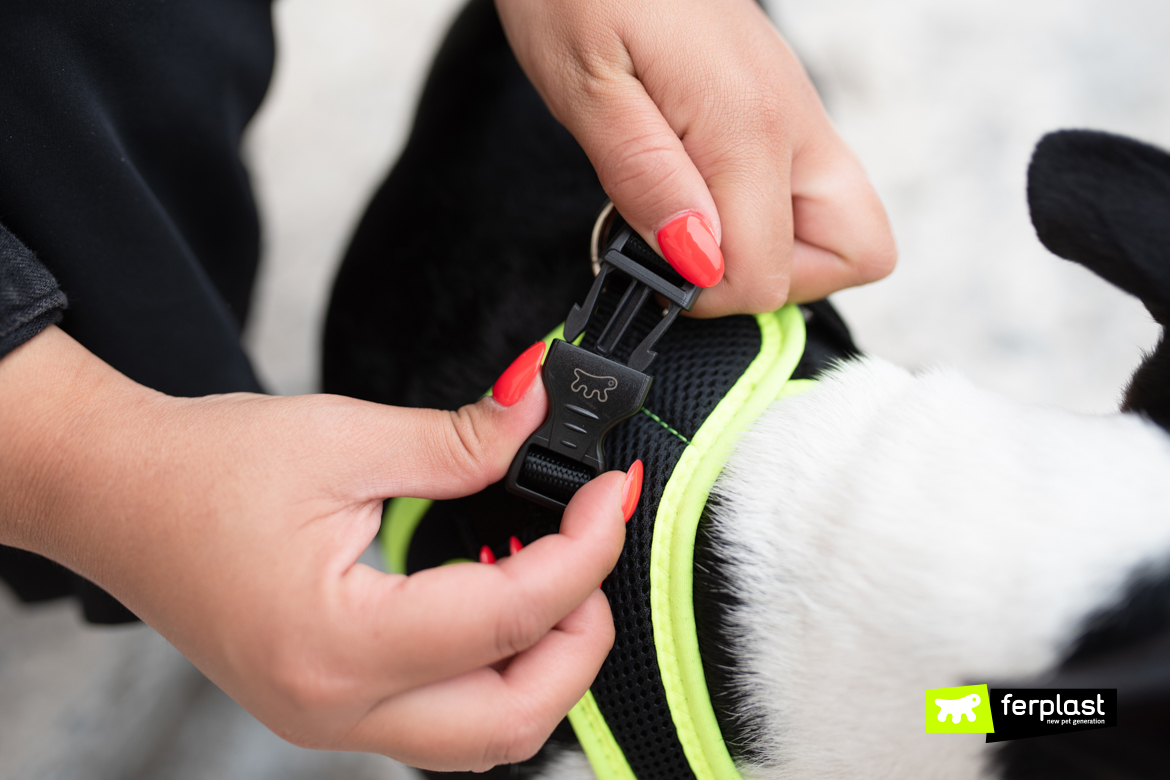 We at Ferplast like details, so we have added reflective bands to the Kaori harnesses, to ensure visibility even in conditions of low light, for example on walks in the evening or at night. The range offers different fluorescent colours and sizes for dogs of any size, from the smallest to the largest.

Kaori harnesses, Sizes and Colours
We are well aware of how cool and practical Ferplast's harnesses really are and, to satisfy dogs of all sizes, from Chihuahuas to Golden Retrievers, we have created Kaori harnesses in seven different sizes, ranging from XXXS to XL. We know very well that it is not always easy to adapt a product to different types of pets, such as dogs with varying physical structures that have very different needs, but we have made a great effort to succeed in this endeavour. A harness like Kaori deserves to be worn by all!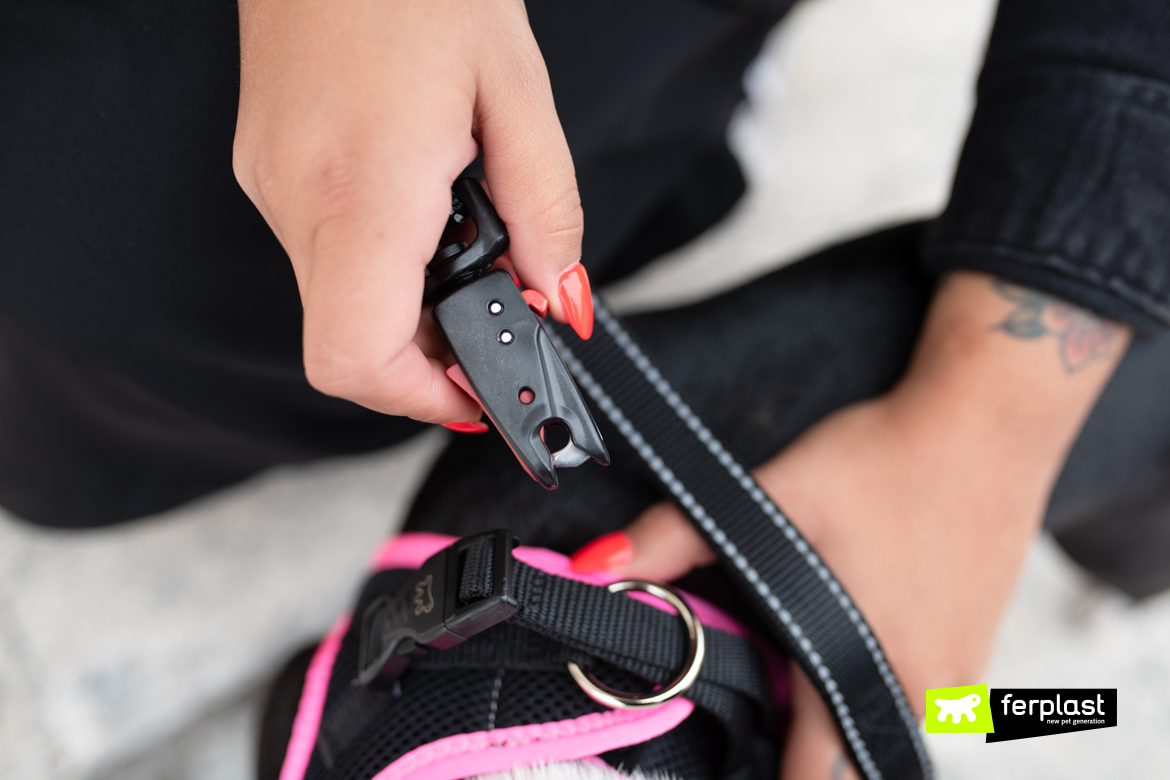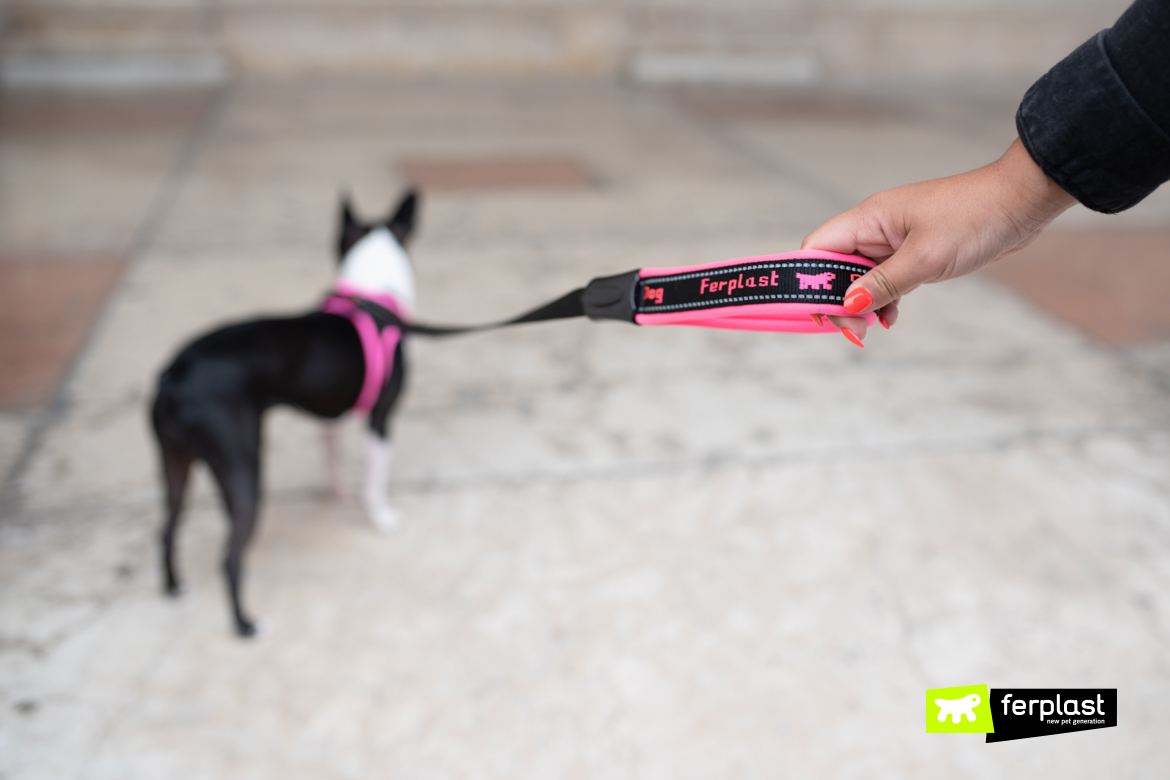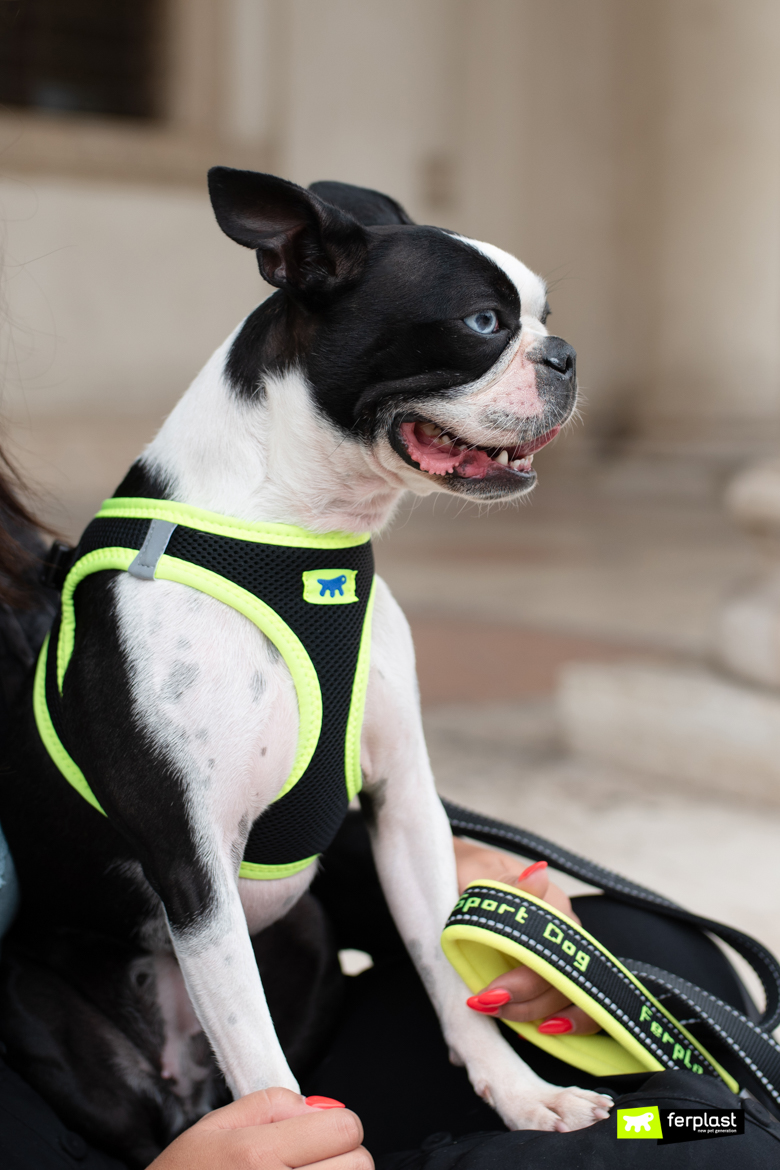 At the moment, three colours are available. They are bright and cheerful, like we would like your four-legged friends to be at all times: electric blue, yellow e fuchsia. Which one do you like best? Zoe, our model, found the bright pink one irresistible!