Summer has arrived! Temperatures are rising and it is not only us humans who are affected, but also our dogs. Have you ever thought of giving your four-legged friend a cooling bed to help him get through this season without suffering? Here's how these special refreshing mats work!
The cooling mat is an excellent source of relief for our pooches when it's hot and humid outside. Unlike us, our furry friends do not sweat and can only lower their body temperature through the pads on the base of their paws or by panting with their tongue hanging out.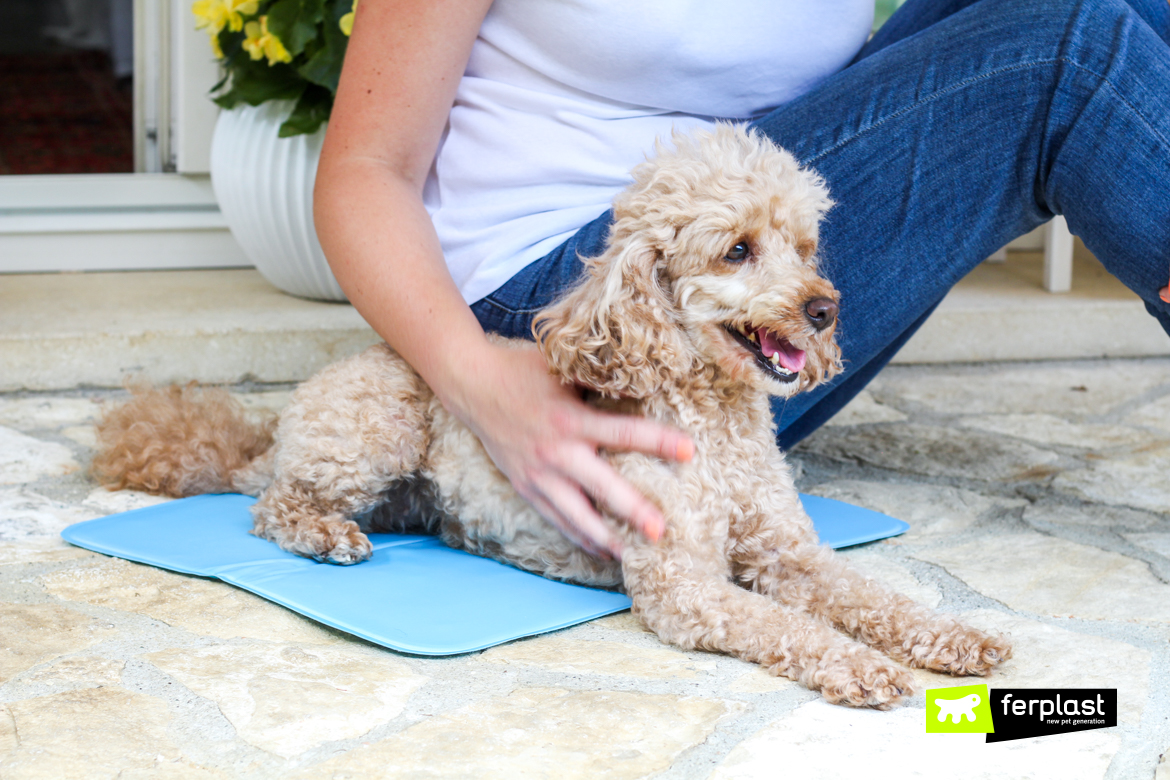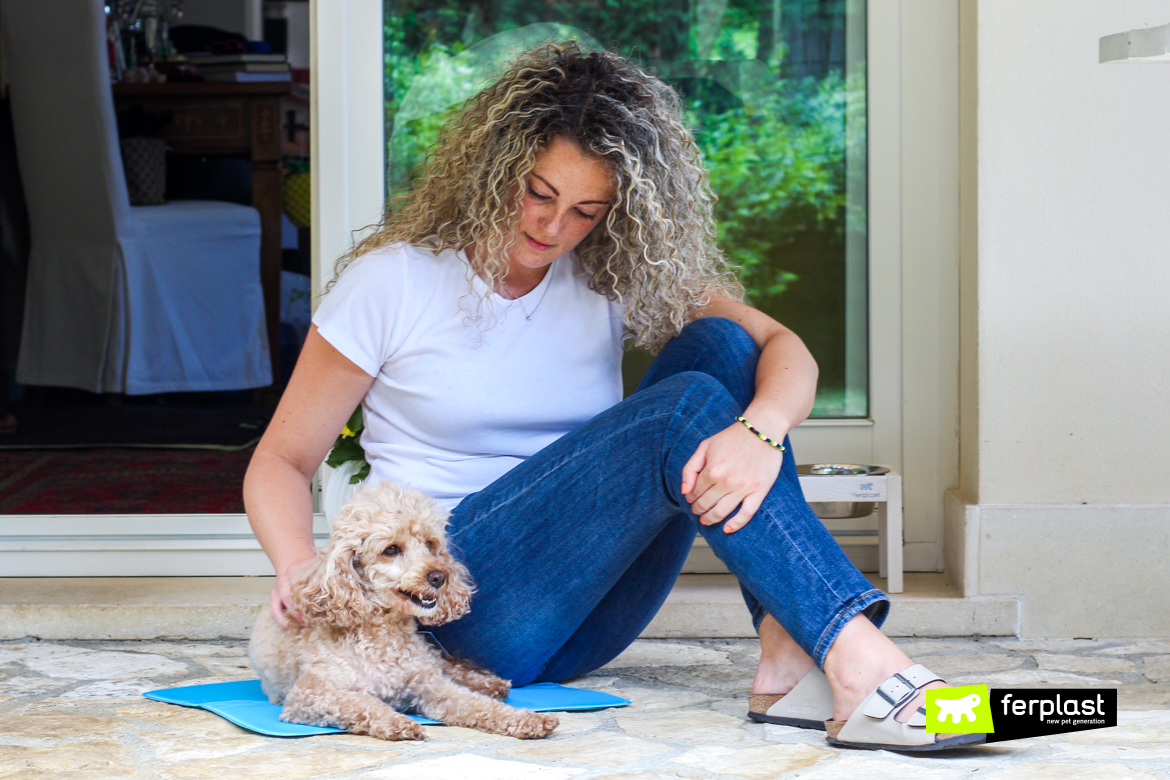 How to activate the cooling mat
The refreshing Pet Cool Mat by Ferplast is really simple to use. It contains within a particular gel that is activated each time the dog sits or lies down on it, giving a pleasant fresh effect that reduces the temperature of our pooch.
It is a reliable and safe mat that does not require electricity to work, nor does it need to put it in the fridge or immersed in icy water. It simply recharges itself after a short period of non-use. As a result, even if we are on the beach or in the pool where there is no power available, it continues to keep Fido constantly feeling cool. Once charged, it is able to maintain a temperature up to 10° Celsius lower than that of the external environment, for 3-4 hours of constant use.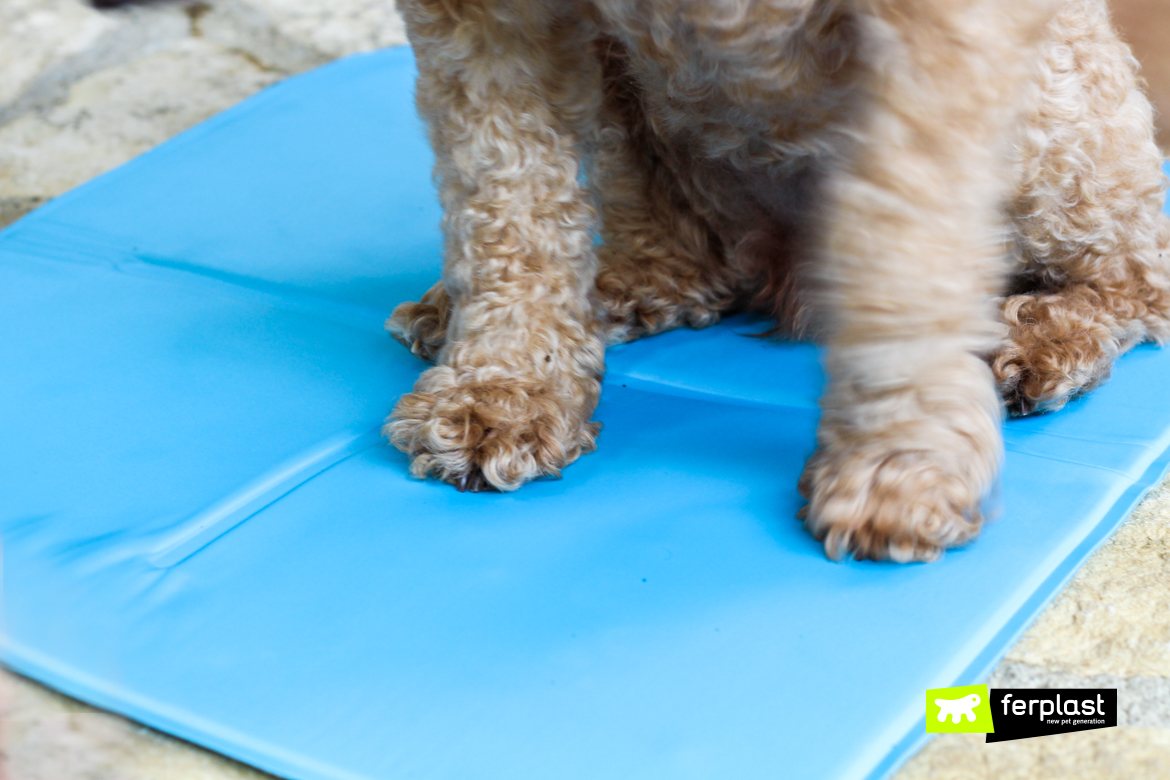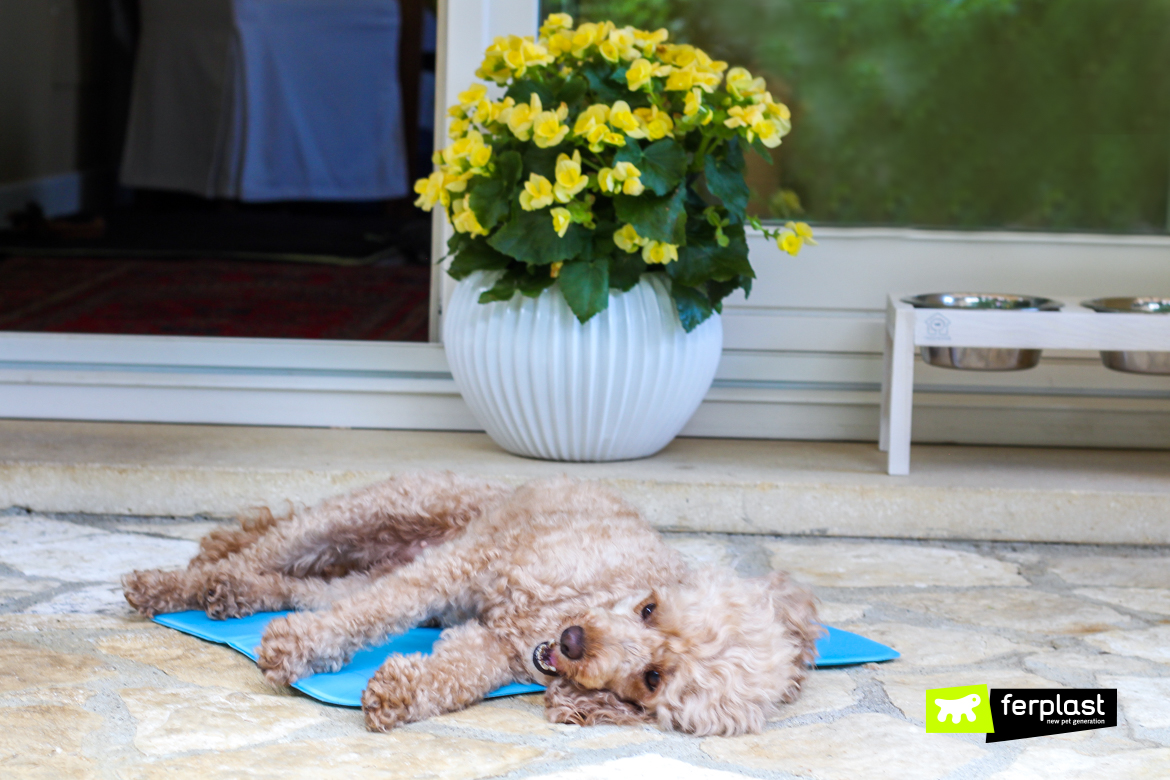 Pet Cool Mat sizes
The refreshing Pet Cool Mat is available in two sizes, so you can choose the one best suited to the size of your dog – 40 × 50 cm for small and medium dogs or 90 × 60 cm for large dogs.
In both cases, the cooling bed has the advantage of being a thin, foldable and therefore convenient mat, so you can always carry it with you. It can even be inserted into a carrier. This cooling bed is certainly the ideal solution for long trips. You and your pet won't know how you ever did without it!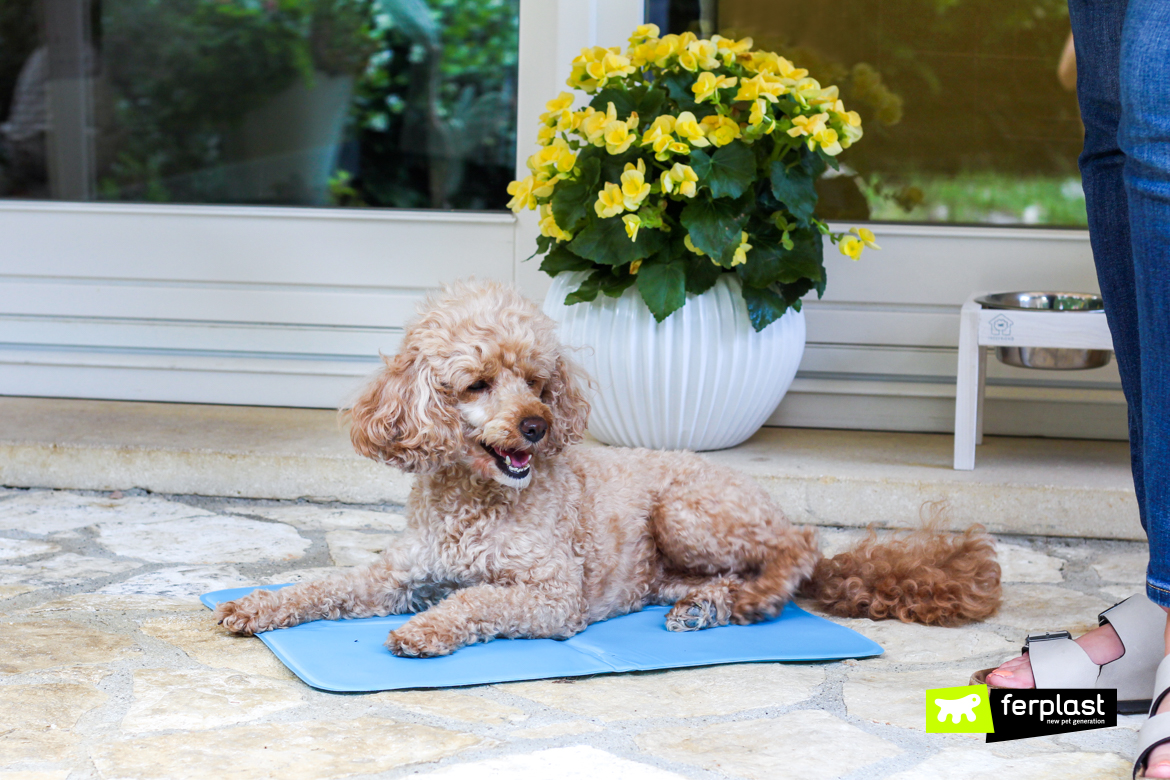 The cooling bed is an essential item for your dog, for which we are sure you and he will be grateful on hot days! Of course, we wish to point out that this mat does not prevent the sun from shining, so it is a good idea to always place it in the shade!