An important part of our four-legged friends' daily lives is occupied by walks. 
Dog walking is a moment of bonding and adventure, that requires just a few precautions.
Why dog walking is important
The dog's daily routine is punctuated by specific moments, including feeding time and walking time. During a walk, the dog does his business, marks his territory, sniffs and gets to know the surroundings. While walking, he comes across other dogs, socialises and discovers new smells. 
In addition, walking your dog is essential for his physical development, keeping his muscles toned and preventing the risk of obesity. 
Finally, it is good for the relationship with the owner. Walking together strengthens the relationship between dog and pet parent.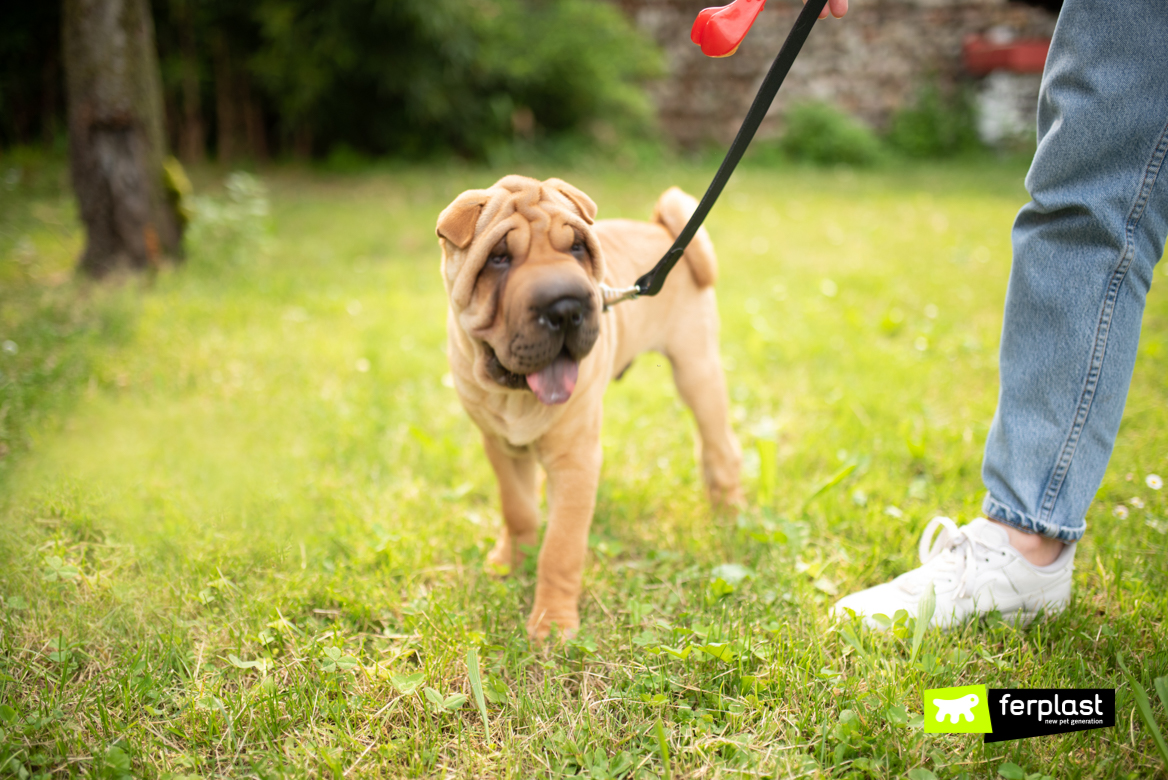 Rules of good behaviour when walking your dog
When taking your dog for a walk, there are a number of basic rules of good behaviour that must be observed and that, in some cases, can lead to penalties for the owner if not observed.
Using a lead when walking your dog
The use of a lead is compulsory in urban and public areas and must not exceed 1.5 metres in length. 
In these situations, it may be useful to use a retractable leash such as Ferplast's Flippy One, in the Tape version, with webbing, or Cord version, with a cord, equipped with a locking function at the desired length.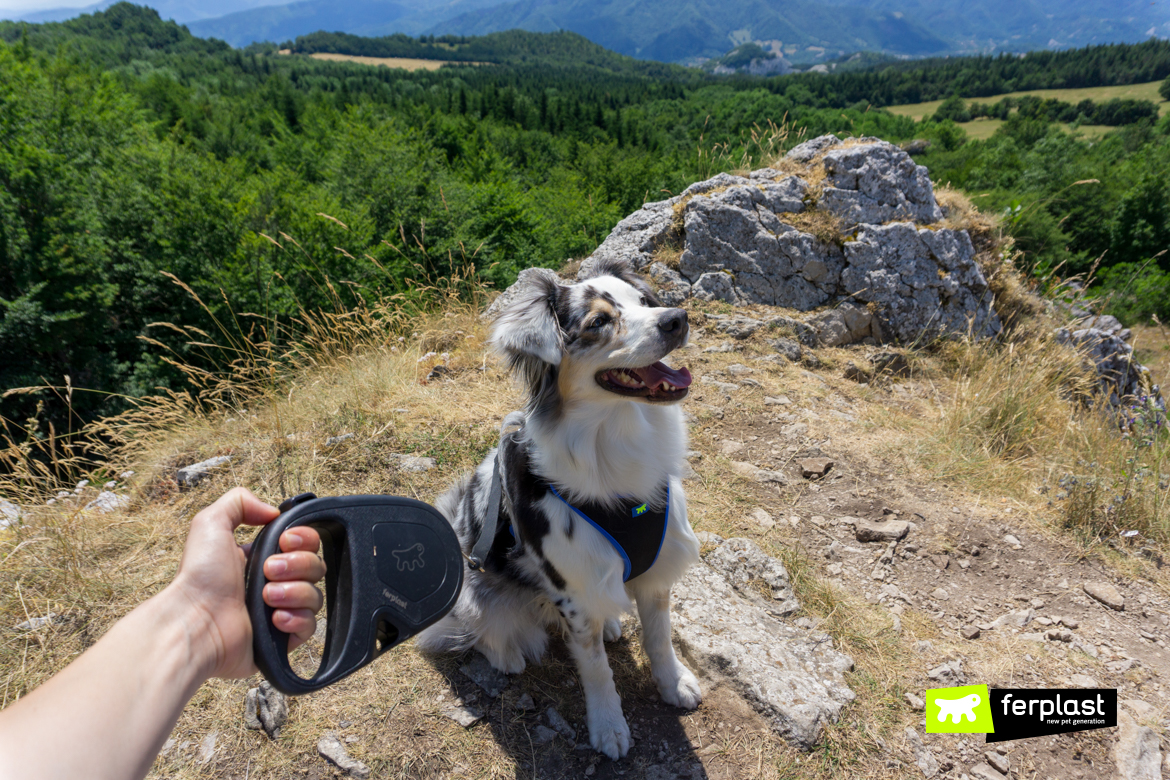 Collect your dog's needs while walking
One of the pet parent's duties when dog walking is to pick the dog's droppings up. This is not only a rule of civilisation, but also a legal obligation. Penalties of up to 500 euros can be imposed on anyone who fails to comply. 
This is why you should always carry a kit of hygienic bags to collect your dog's droppings. Dudù by Ferplast is a handy plastic bag container with a practical clip for attaching it to the lead.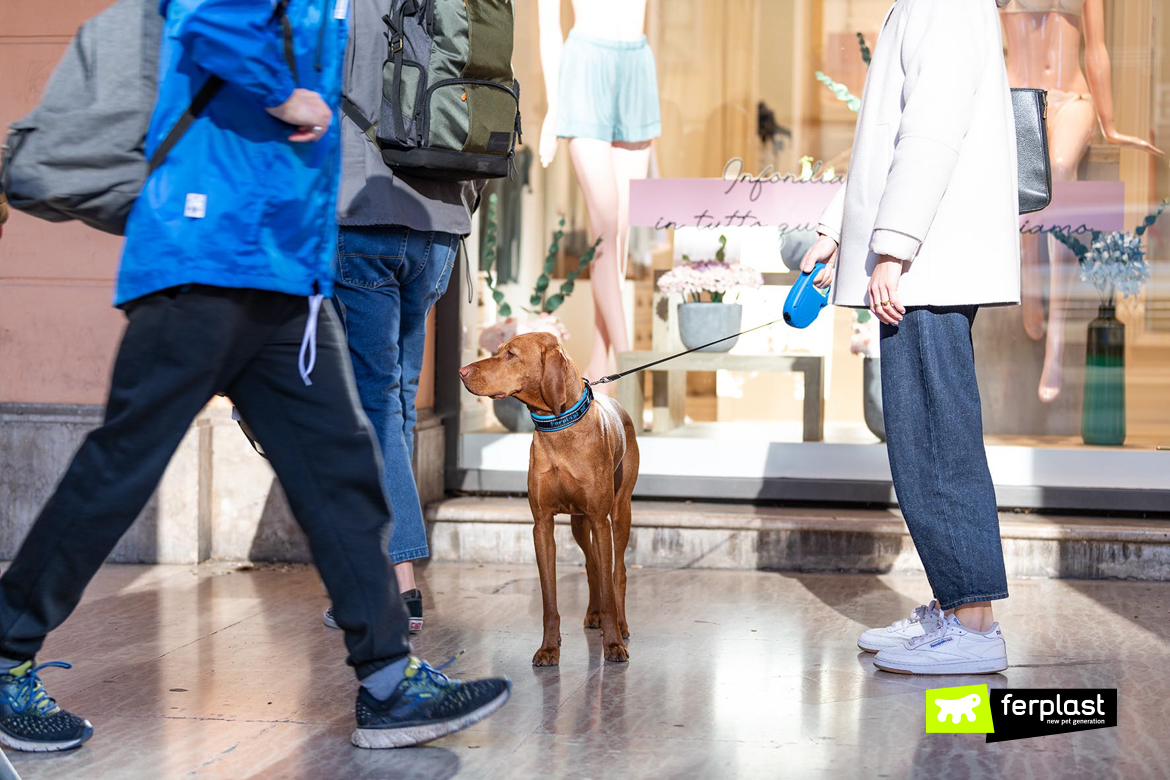 Using a muzzle when dog walking 
The use of a muzzle is only compulsory by law if the dog is considered dangerous. These dogs must wear a muzzle in any public place, even when on the lead. In addition, civil liability insurance for damage to third parties is also mandatory for these breeds.
Walking your dog is part of your four-legged friend's routine and requires you to follow a few rules of good behaviour. By following these simple rules, we respect ourselves and others.