Before going on holiday with Fido, it's very important that we make sure his coat is in order, but after returning home dog grooming is essential too.
Even if you took care of your four-legged friend's coat during your holidays, you should still groom your dog thoroughly and check his state of cleanliness when you return home. Here is how to take care of your dog's coat with the advice of groomer Luca from the LavalDog centre in Vicenza.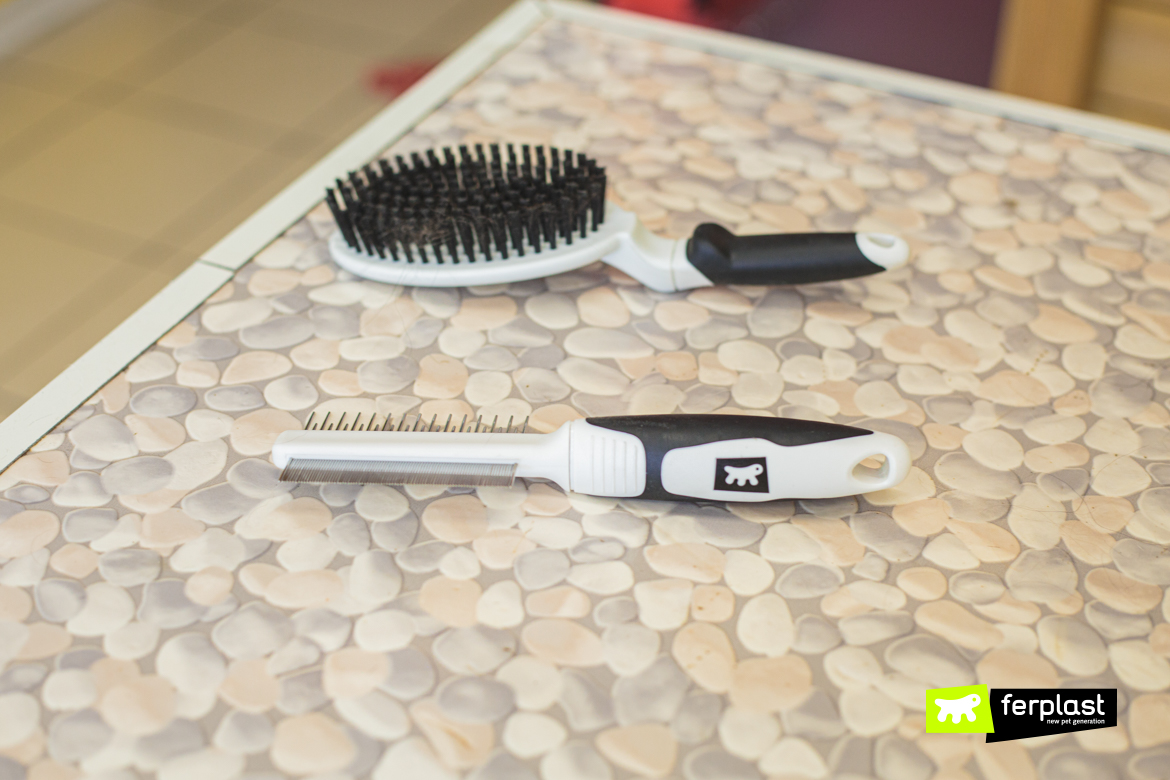 Rule no. 1: wash your dog's coat
Even before grooming your dog, especially if you are returning from the seaside, you must wash him with restructuring products. The saltiness may ruin and dehydrate the coat, which therefore needs to be revitalized and sanitized.
Rule no. 2: Brush your dog's coat
Once the coat has been sanitized, you can proceed with grooming your dog, starting with brushing. Ferplast's GRO 5760 Premium brush, thanks to its polyamide bristles, acts gently on the coat, is suitable for all types of hair and promotes cleanliness and shine. It also has a massaging effect on the skin and is comfortable to hold, as it has an ergonomic rubber grip.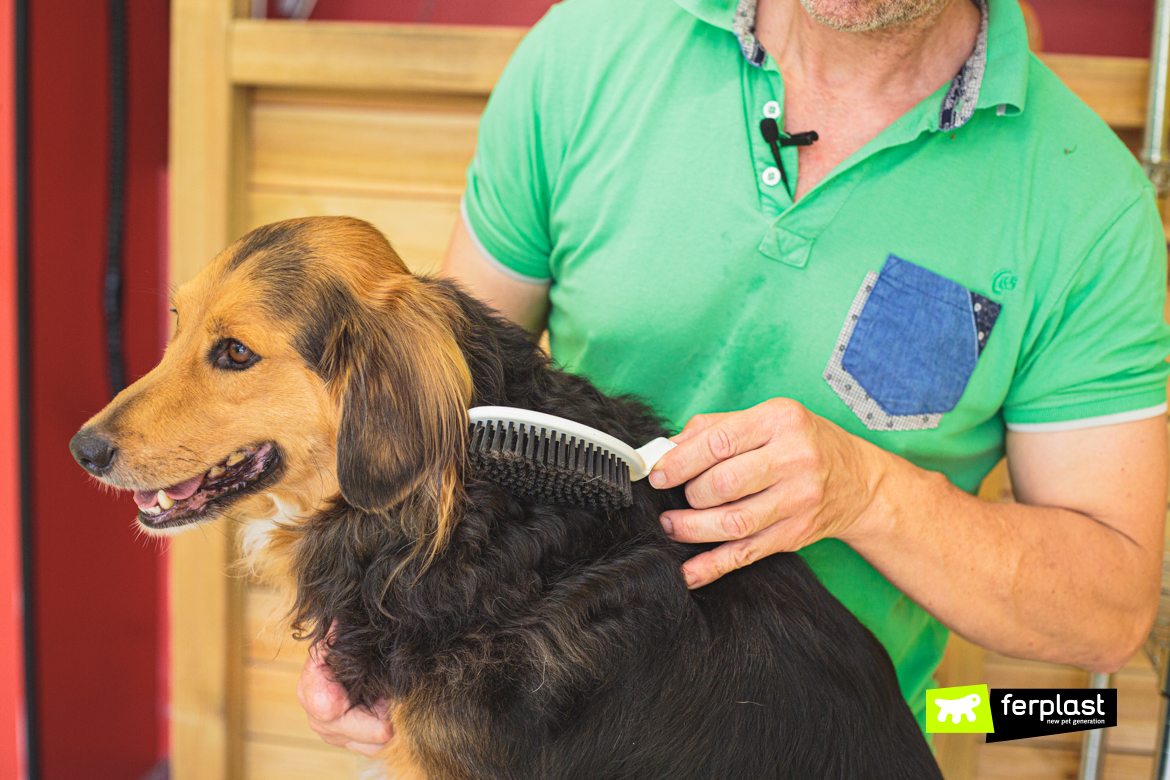 Rule no. 3: Combing the dog's hair
If, after brushing your dog's coat, annoying knots remain, you can remove them with Ferplast's GRO 5755 Premium double comb. The comb is equipped with a double row of chrome-plated steel teeth placed at different distances from each other and with rounded tips. This tool allows you to easily remove knots from the undercoat without irritating the skin.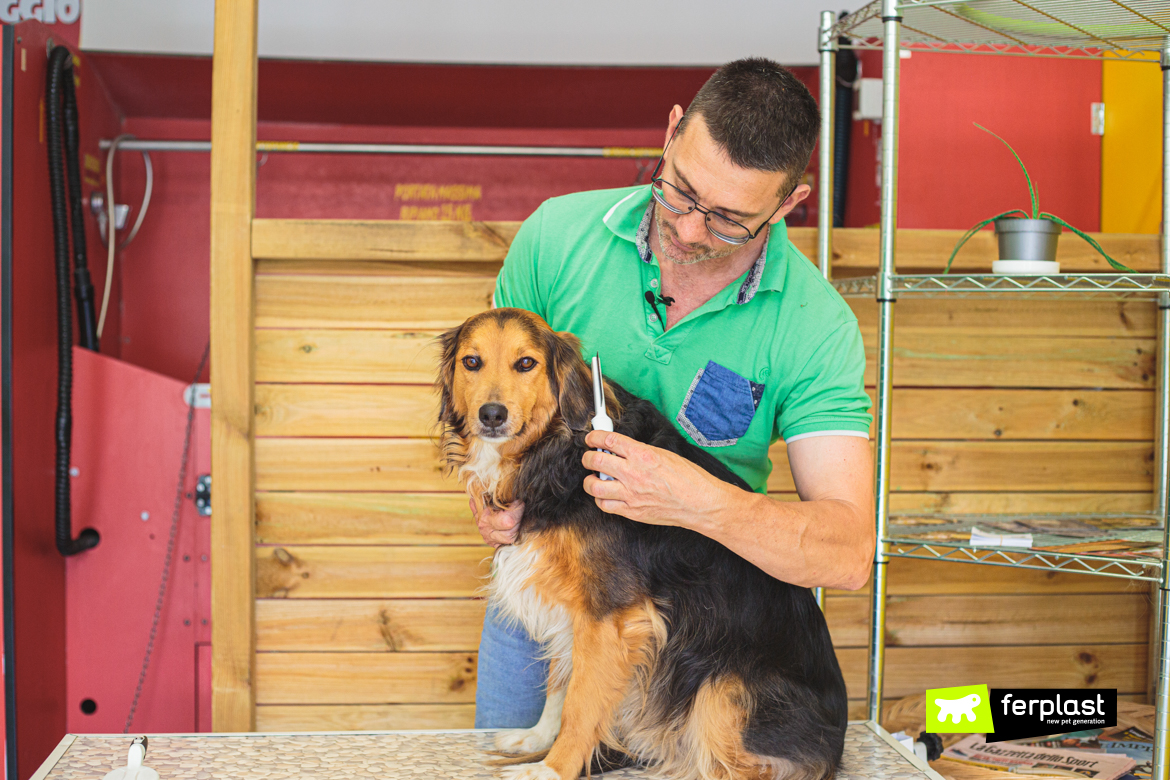 Grooming is important after returning from holiday. Careful grooming will ensure that your dog's coat remains shiny and healthy.