Now that the holidays are over for everyone, it's time to get back on track. Just like us, our furry friends also need a good general check-up to make sure they are in good health and prepared for autumn, which is just around the corner. Here is our advice!
If you spent a few weeks by the sea, by the lake, in the countryside or in the mountains with Fido and everything went well, you need to follow a precise procedure upon your return, whether this means special treatments or simply getting back to the old routine. In this way, you can be sure that your furry friend will be in good shape for the cold season.
1) CHECKING FOR PARASITES. When you change your environment, it is easier for your dog to be "attacked" by fleas and ticks; but have no fear, all you need to do is resume the anti-parasite treatment and administer those special little bottles to your four-legged friend.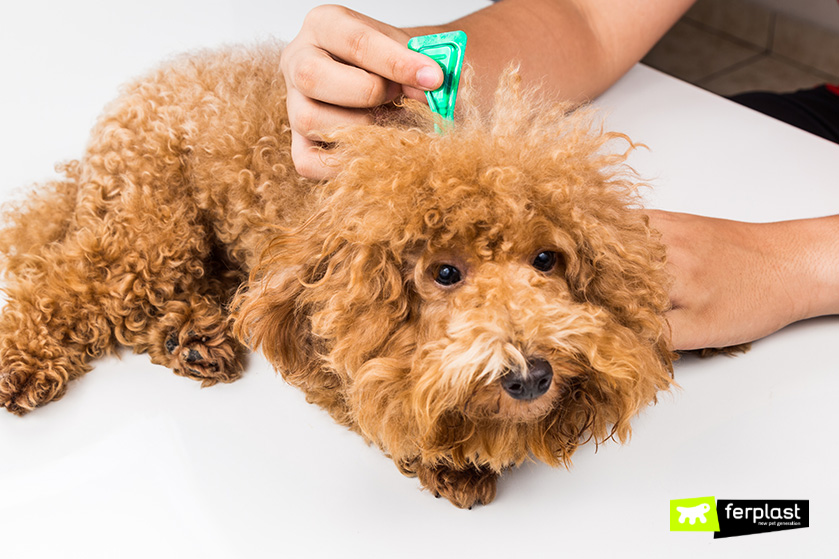 2) WASHING YOUR DOG WITH RESTORATIVE SHAMPOO. The saltwater could have ruined or dehydrated your furry friend's coat; once home, therefore, the best and wisest thing to do is to wash your dog with a restorative shampoo, thus disinfecting his fur, giving it a nice smell and making it soft. Ginseng masks can also be applied, making it easier to untangle his coat. Special instruments for washing your dog exist. For the more unruly dogs, we suggest Ferplast's Dog Shower, while for the smaller and more docile ones, you might want to opt for the Dog Splash tub.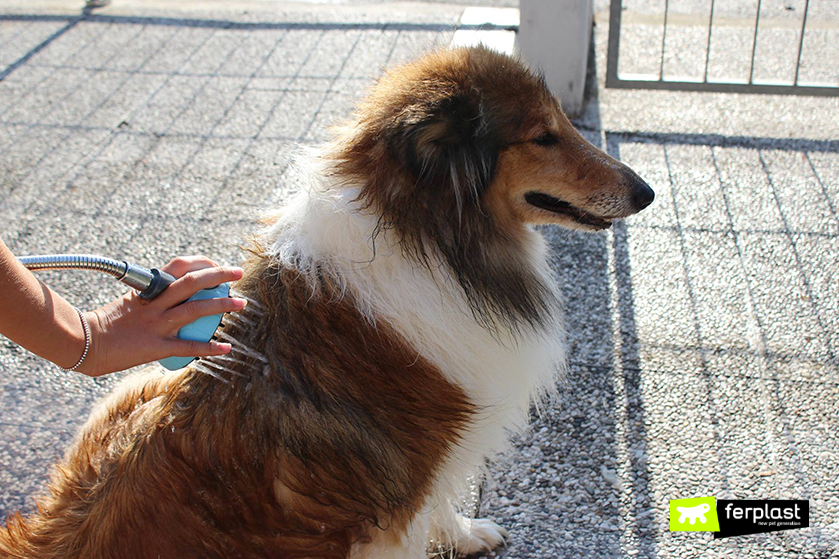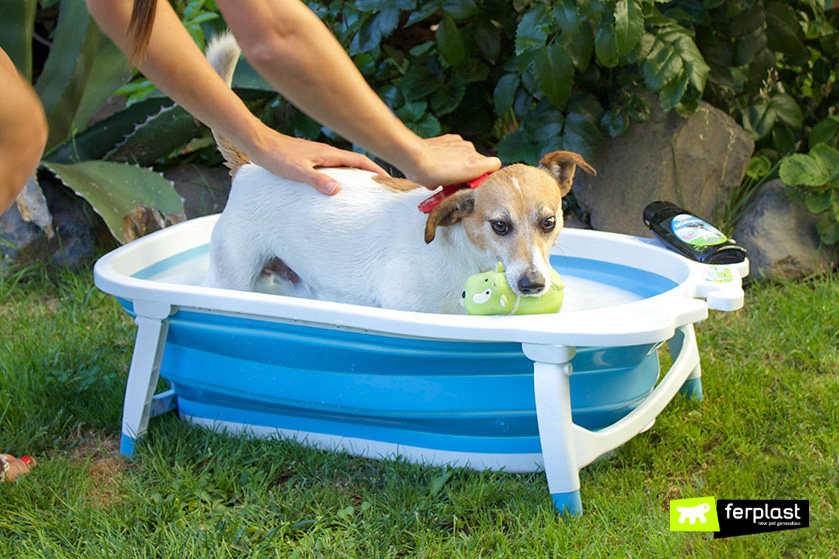 3) BRUSHING THE FUR. After a shower, brushing your pet's fur is absolutely necessary: this is a relaxing moment for him, while at the same time it is essential in order to strengthen his coat, as he will soon be moulting. It is best to choose the right brush based on the length of your pet's fur. Generally speaking, you can get good results using a carder brush and a pin brush.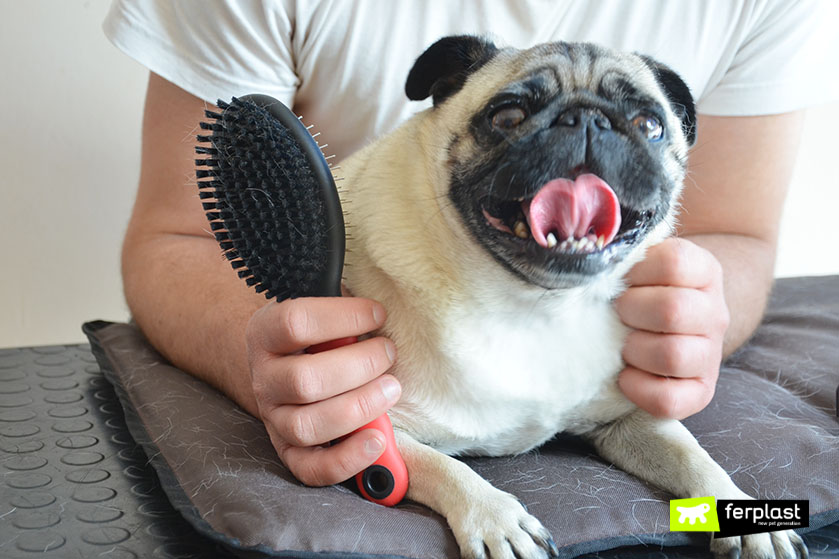 4) INCREASING FOOD. Autumn and winter are approaching and your dog needs to eat as much as he needs to protect himself from the cold, the rain and the wind and to recover from the stress of returning home from the holidays. You can increase fats and proteins a little, feeding your pet the daily ration of food in three doses, making the morning meal a little larger than the other two. If we are not at home and we want to make sure our four-legged friend eats at the right time, we can use the handy Comet bowl with a timer included and, by setting the exact time, Comet will open up and Fido will be relieved to see he isn't going to miss a meal!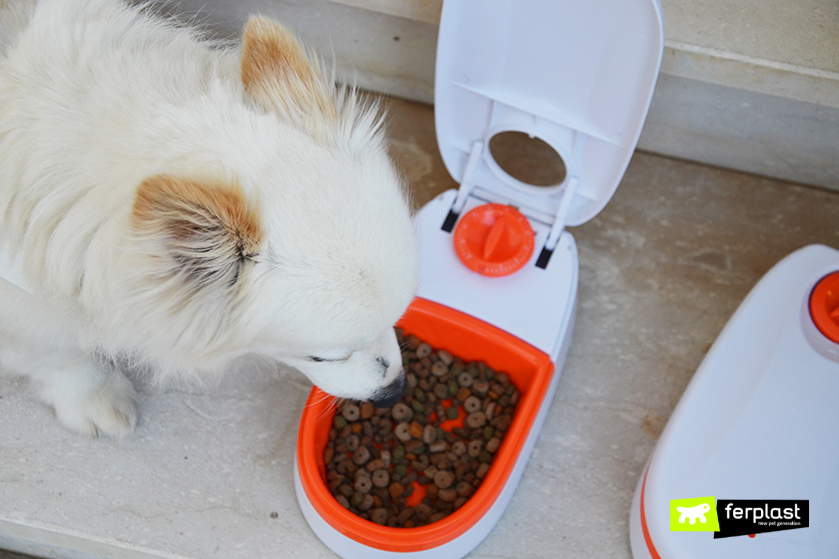 5) GOING FOR WALKS SO THAT YOUR PET GRADUALLY GETS USED TO RETURNING TO THE OLD ROUTINE. While on holiday, were you and Fido always together and involved in numerous activities? Let's try to continue this good habit at home as well, so that your dog will suffer less from the stress of returning home from the holidays.
By following these 5 suggestions, you will see that returning home from the summer holidays and getting back to the old routine will be much easier for your furry friends!