These Christmas holidays will have a completely different flavor. In a time when you can't go out, boredom can take over. And it can also happen in our four-legged friends. Today we suggest some games, pastimes and activities to do at home to have fun together!
Decorate the house, make the tree and the nativity scene
Transforming a bare room into a triumph of light and color gives great satisfaction. Doing it in the company of your family and four-legged friends, even more!
Even if dogs and cats have no hands to help us concretely, their presence is enough to make this moment more fun and magical.
How do animals cooperate? Animals often cooperate in a way that humans may not understand. If, for example, you notice that the cat tries to catch the Xmas tree balls you just pulled out of the box or sits in the middle of the crib, he doesn't do it to annoy you, but to show his approval! Dogs instead show their interest by following you everywhere, sitting by your side while you are busy and looking at you with an air of admiration and curiosity. Pay attention!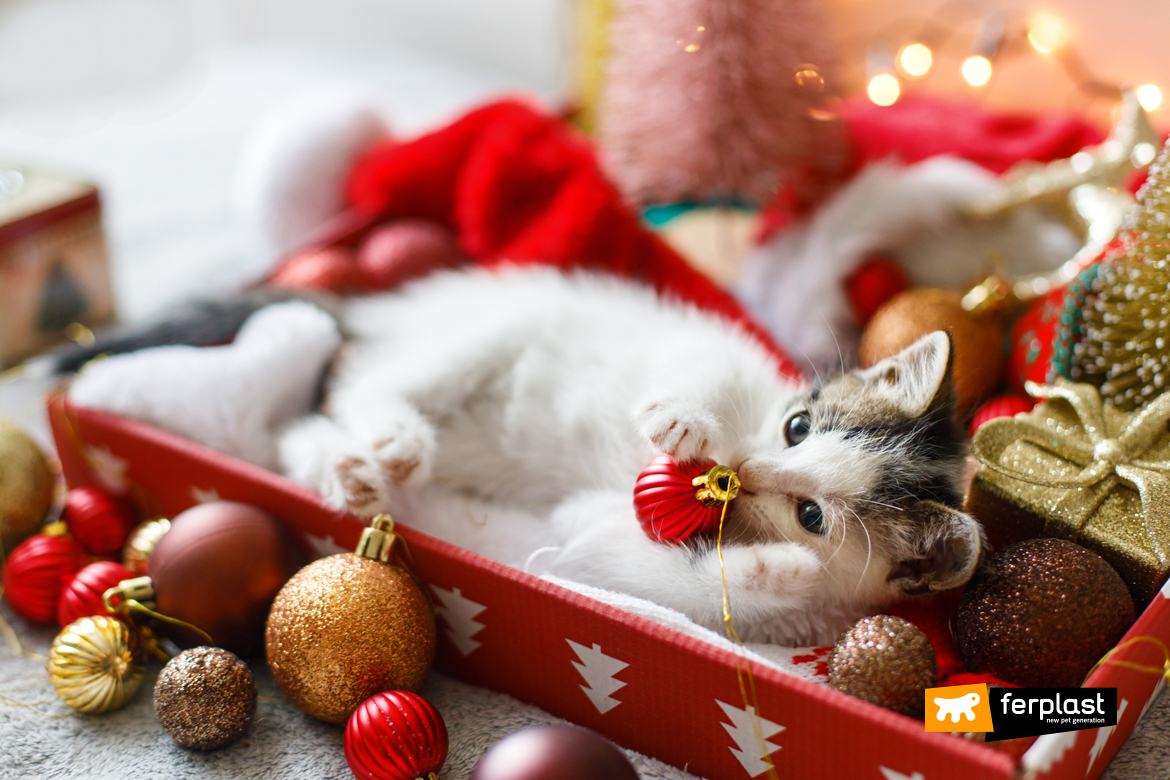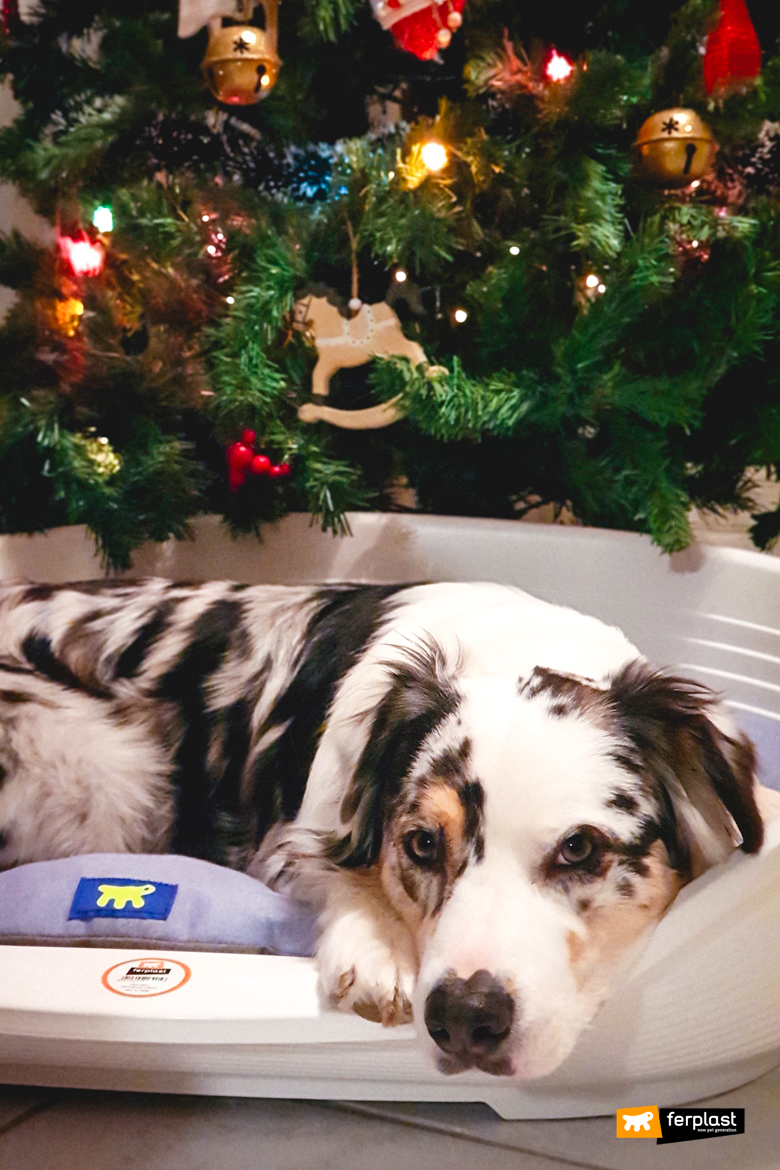 Make a family photo shoot
Family photos taken during the Christmas period can be an exceptional memory. Making a homemade photo shoot, involving even the furry ones, is a lot of fun. Besides being a good way to spend time together creatively.
We must therefore set up the set and think about the right clothes and gadgets to create different and unique shots!
For the smaller dogs there are sweaters with really perfect Christmas patterns, otherwise you can do your best and make a headband with reindeer horns. Again, a cat-sized Santa Claus hat or add a red bow tie with glitter decorations to the animal's collar. One, two, three… cheeeese!
Sofa and cuddles
There is no greater manifestation of affection for the dog or cat than to make him feel your constant presence at his side, perhaps under the light of the beautiful Christmas tree!
During these Christmas holidays, you will have plenty of free time to spend at home. You can keep busy catching up on all those books you've been wanting to read for a long time, listening to music and rewatching old TV series. Meanwhile, let your dog perch next to you, cuddle him, hug him, interact with him to make him understand how much you love him! This relaxing time will help strengthen your relationship.

Re-adapted outdoor games and mental activation toys
During the Christmas period there is a desire for celebration in the air that infects everyone and there are many things to do to keep the mood high even if you can't go out. One such activity is play!
For dogs, some outdoor toys can be adapted, all you need is a little space, in which the animal can move and remain active. If the space available is a bit limited, a corridor will suffice. Take a toy of his favorites (better made of rubber or a soft ball to avoid damage) and throw it at him, but don't just watch, run with him to retrieve it!
Another nice way to spend productive and happy moments together is to teach your dog new commands or new exercises.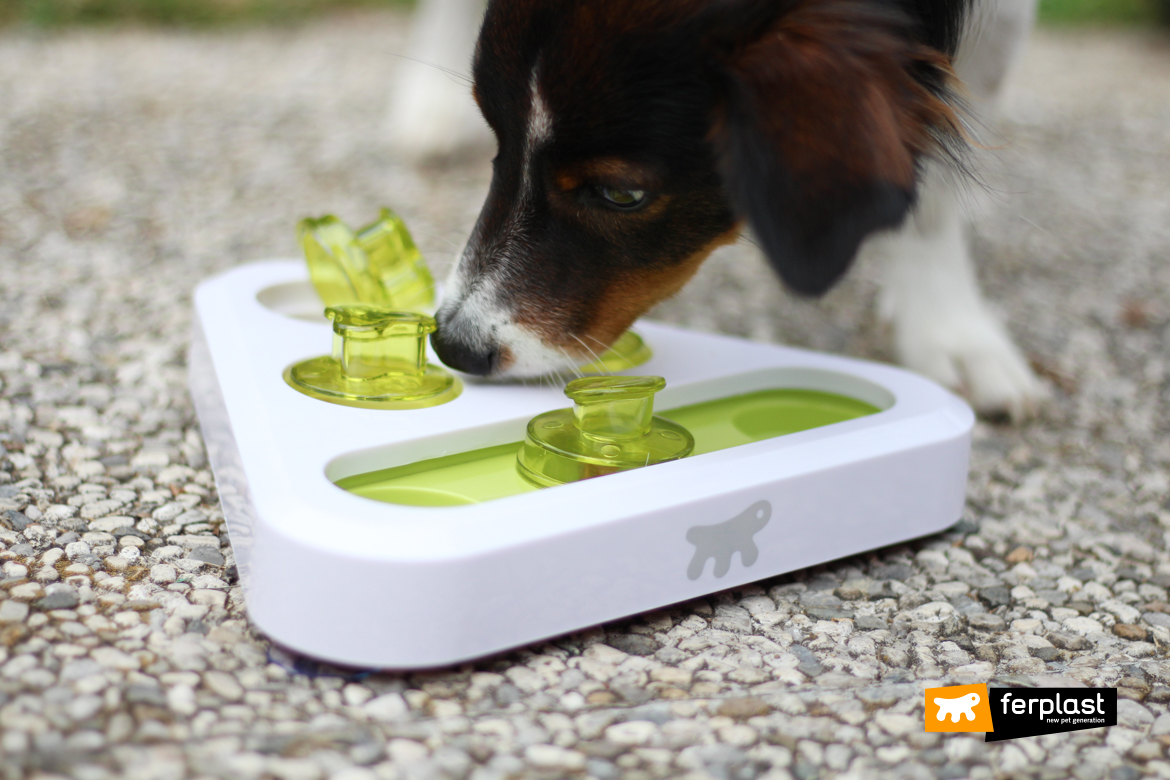 Cats don't need a lot of space, they have fun like crazy chasing a fake mouse, jumping up and down from their scratching post and catching the feathers of the sticks. To keep the cat's predatory instinct trained, you can do mental activation exercises. Specific toys can be used, for example the interactive ones from the Clever and Happy line by Ferplast, in which biscuits are hidden in the appropriate holes, prompting the feline to look for them by sharpening their wits!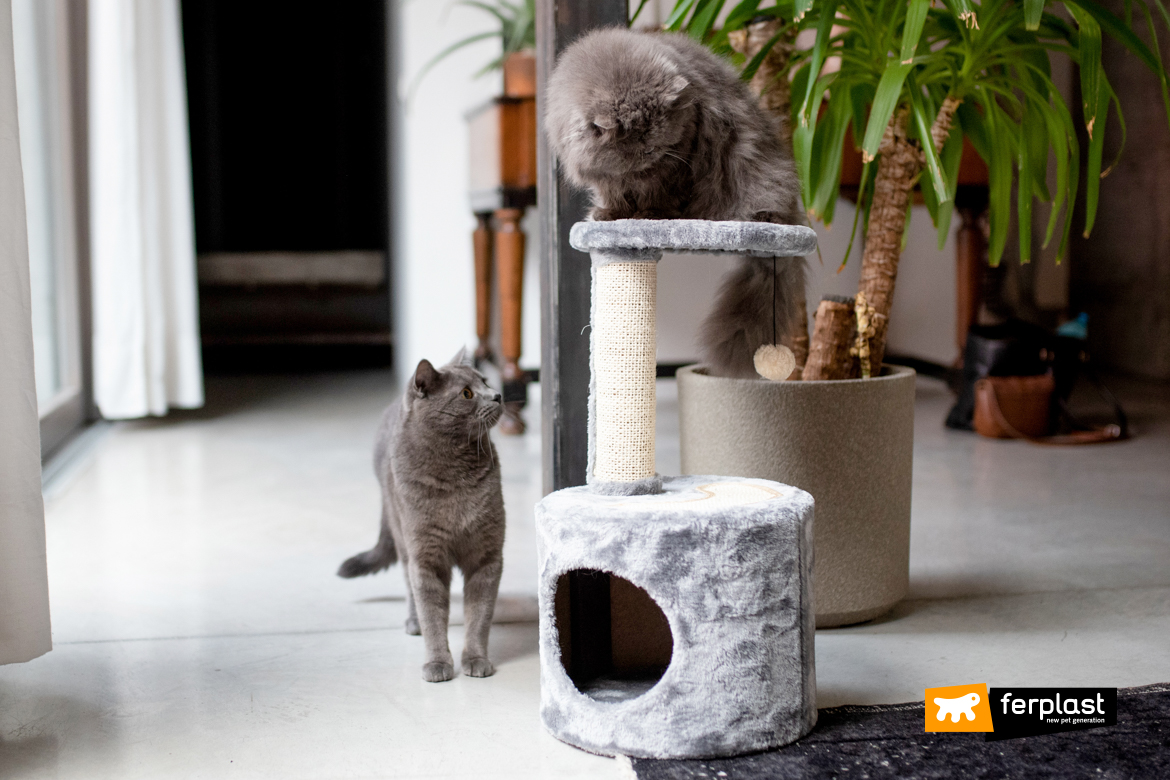 We hope to have given you excellent ideas on how to spend the Christmas holidays at home with your four-legged friends!