Have you managed to slip a gift for your big dog in and amongst all the other presents under your tree this winter? Dogs don't really know it's Christmas, but we can promise you they really like opening gifts! Ferplast's 2017 Christmas Gift List was created with a special focus on the larger dog, the Lab, Retriever, Shepherd and Collie, just to name a few. Are you ready?
Generally speaking, it's easier to buy pet-related gifts for small dogs, there are so many cute things out there, little jumpers, glittering leads, travel bags to keep the little guy safe and warm when you are on the go… but what if you need to get something for a dog that's, well, not exactly petite!?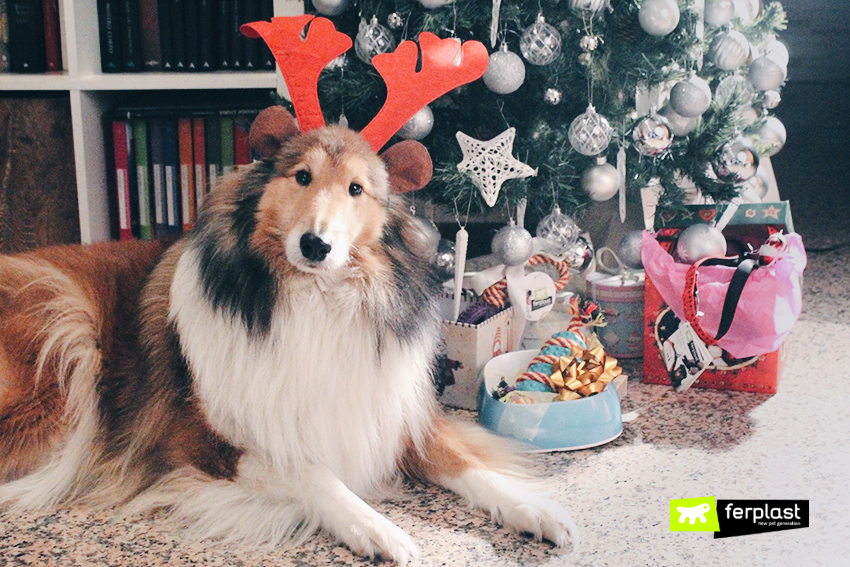 1) DOG BED. Christmas could be just the right time to get your dog a brand new mattress, or, even better, a brand new bed! One you can move from about, a bed you can set by the sofa, in the bedroom or in front of the fireplace so that even on the coldest evenings of the holiday season you can all be warm and cosy, and, more importantly, together. The  Dandy dog bed is oval with high sides and soft padding on the inside, not to mention a comfortable double-face cushion to sleep on. It even comes in spacious sizes: Dandy 80, 95 and 110!
2) WATER AND DRY FOOD DISPENSER. Anyone with a big dog knows just how much food and water he goes through in a day. Having two big dispensers like the Ferplast Azimut,  is a must. It can hold up to 5.5 litres of water or dry food and is thus ideal for the big dog. Not only, but it has a rubber border on the base that helps keep it in place and upright – just in case the dog, overwhelmed by joy at the prospect of his meal, gives it an accidental kick! And if he shouldn't be eating Christmas cake, remember to put something special under the tree for him too, a yummy treat to make his Christmas dinner special as well.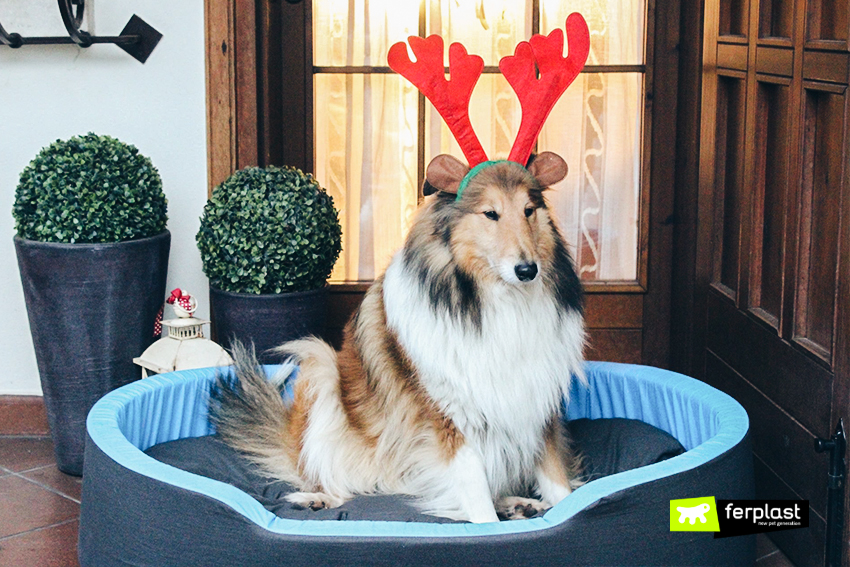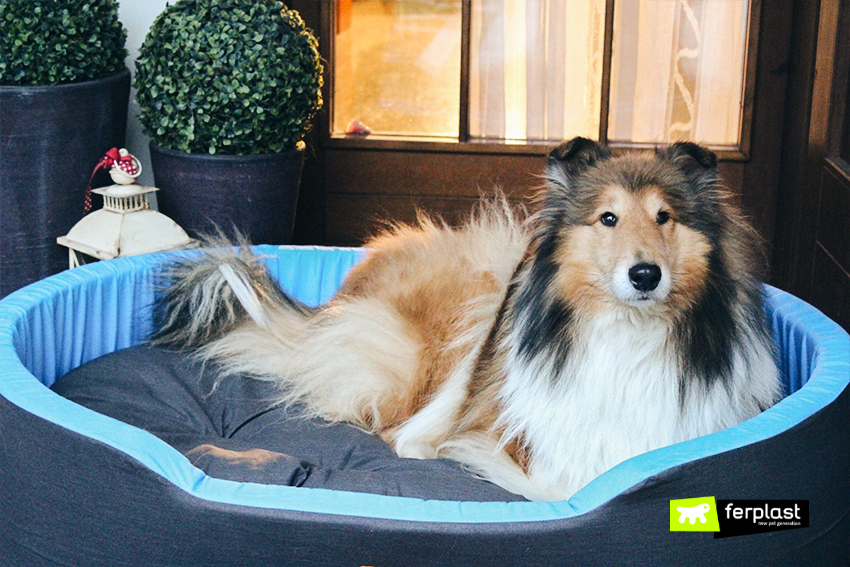 3) HARNESS. There is no such thing as too many harnesses for a fashion conscious dog. Ferplast's brand new Cricket P is bright and colourful and will no doubt become your dog's favourite accessory for when you hit town, head to the park for a walk or up into the snow for some serious fun! Soft and padded, it has a handy clip mechanism and two belts to fit your dog to perfection! Your dog will be the star at any event!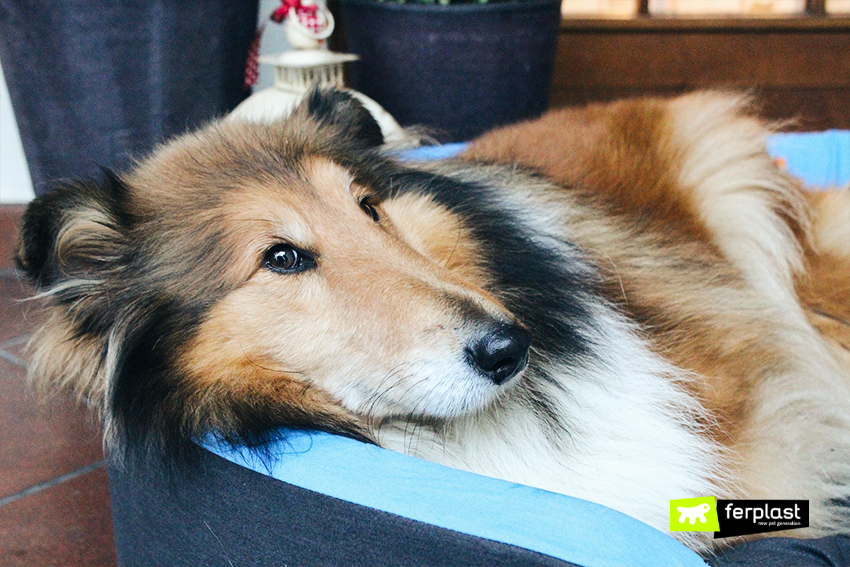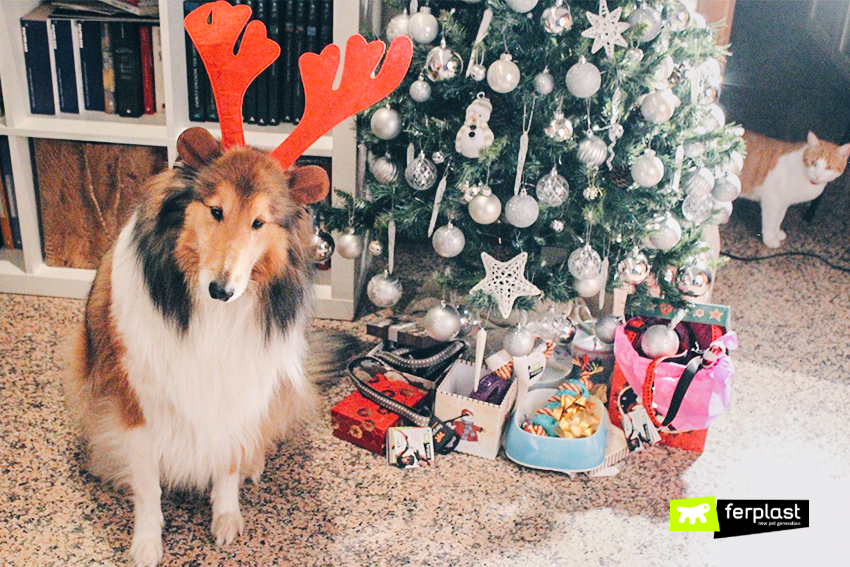 4) TOYS OF ALL KINDS. You can never go wrong with a toy. Dogs love getting them, and you need to replace them frequently!  Toys that squeak and peep are great for reducing stress, so are chewing ropes, which have the added benefit of making their teeth stronger! The more dynamic models can be thrown and fetched like a Frisbee, another much appreciated toy. Playing with them at home may not be ideal, but they are great for the backyard or out in the open where Rex can run free.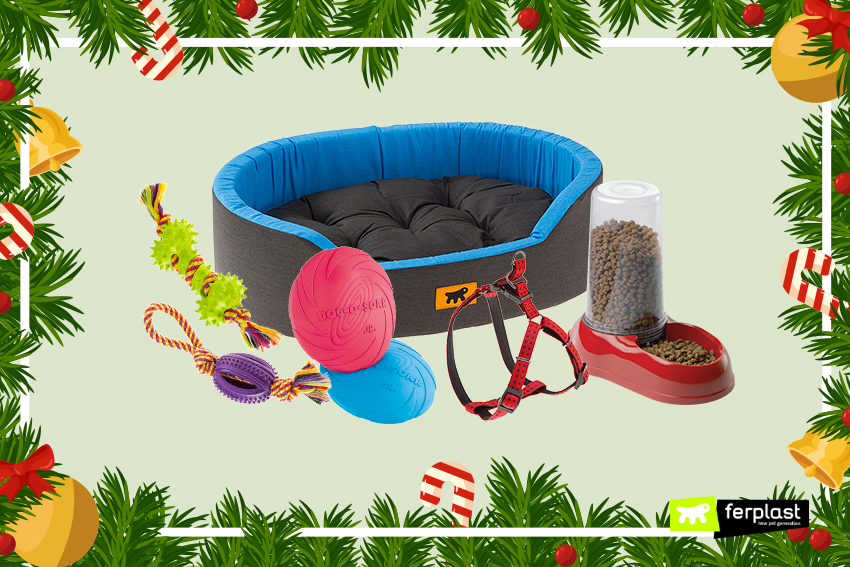 There are only ten days to Christmas, and to really get into the spirit all you have to do is go shopping! Have fun!!!