December is the most magical month of the year. The Christmas atmosphere warms up our hearts and spreads a good mood all around. For many, it's also a period of the year marked by the search for the right Christmas gift. Is that how you feel, too? If you have friends who love pets and want to give them a useful gift without spending too much, here are some of our ideas.
Although it is true that when giving a gift it's the thought that matters, it's also true that finding something original is usually very appreciated by whoever receives it. If, for instance, you have friends or relatives who own cats or dogs, why not giving them something pet-related for Christmas? After all, we all know that when pets are happy and content, so are their owners!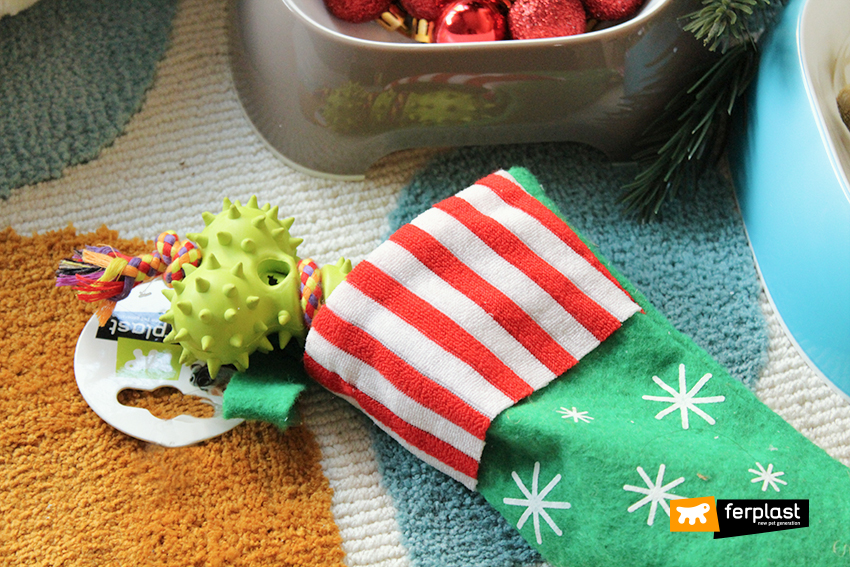 There are many more gifts ideas for pet lovers than you can possibly imagine: bowls, toys of all types, beds, cushions. This is our special list for a Ferplast Christmas!
You can't go wrong with a Glam bowl – there's no such thing as too many bowls, and these are all lovely to look at: green, blue, brown, purple and red, these fun bowls can be used to match your Christmas decorations. Believe us, meal time becomes even more delicious and fun!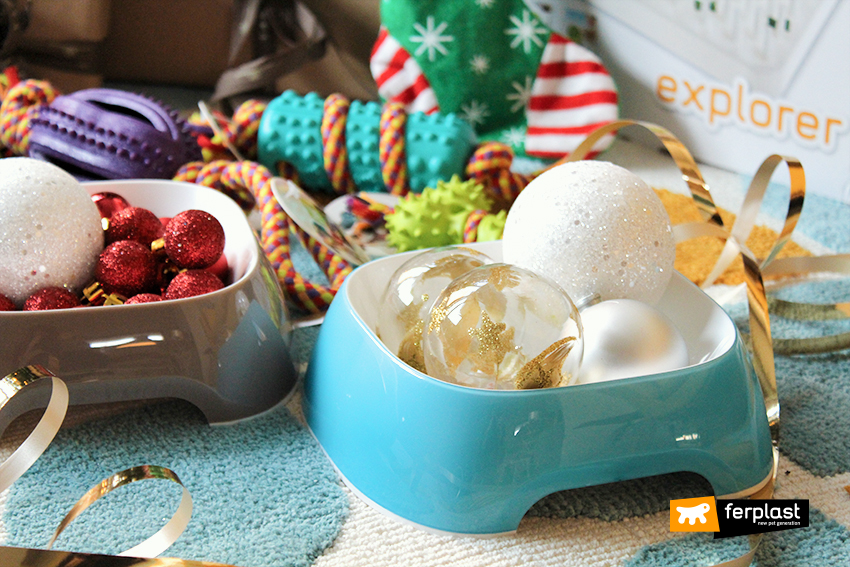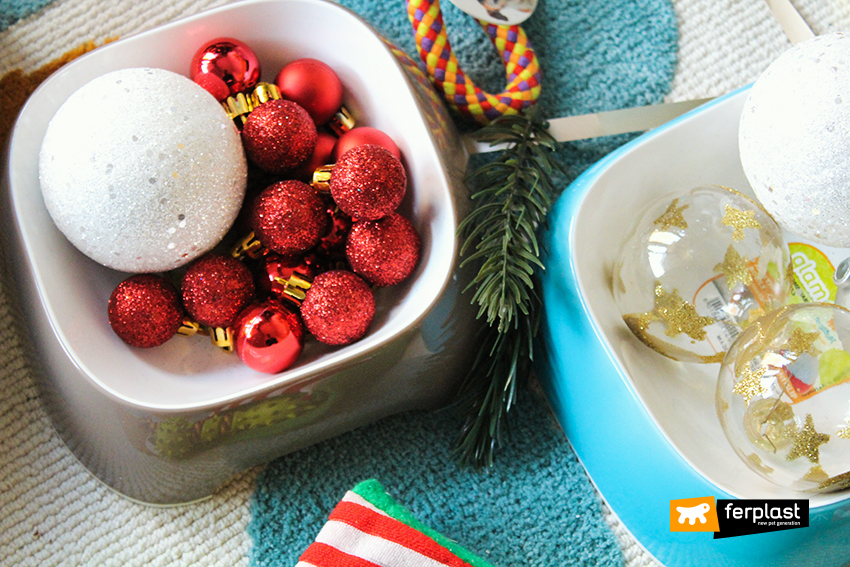 If your friend often travels with her dog, make sure you get her a super practical Pet Ristò travel container. The time for mountain trips or winter holidays is coming, and your friend will surely love this very useful bowl with hermetic closure to store food or water. It can be safely carried in a bag or backpack.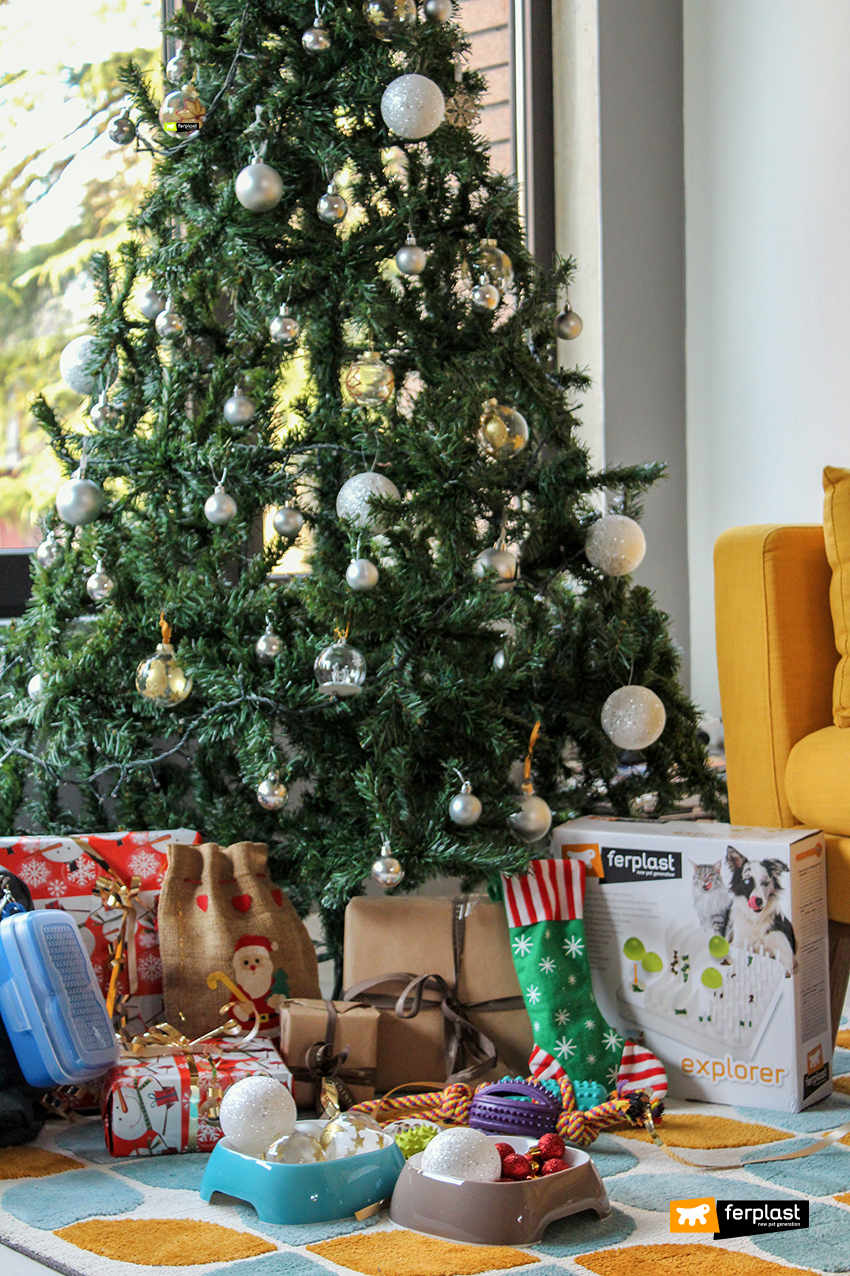 There can't be Christmas without toys, right? Both dogs and cats love them, whether they're rubber bones for chewing, fishing rods with hanging items and feathers you can dangle before your cat's eyes, or interactive toys to stimulate your pet's IQ. There's a bit for everyone!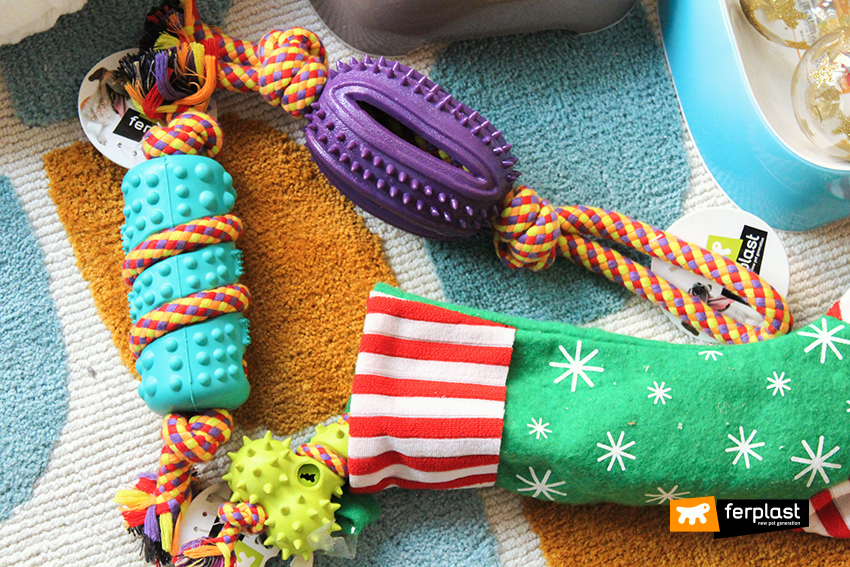 Another great gift is a cushion, a place where your friend's pet will likely spend a lot of time. This means it will inevitably get dirty with time and use, and having an extra is always a good idea. It can be a little cumbersome, so make sure you know which breed your friend owns, but it's certainly a very useful gift, and the dog in question will forever thank you for it. This Christmas, go for a warm, soft model, such as our brand-new Relax Soft model with eco-fur, available in black and white or in its fuchsia version.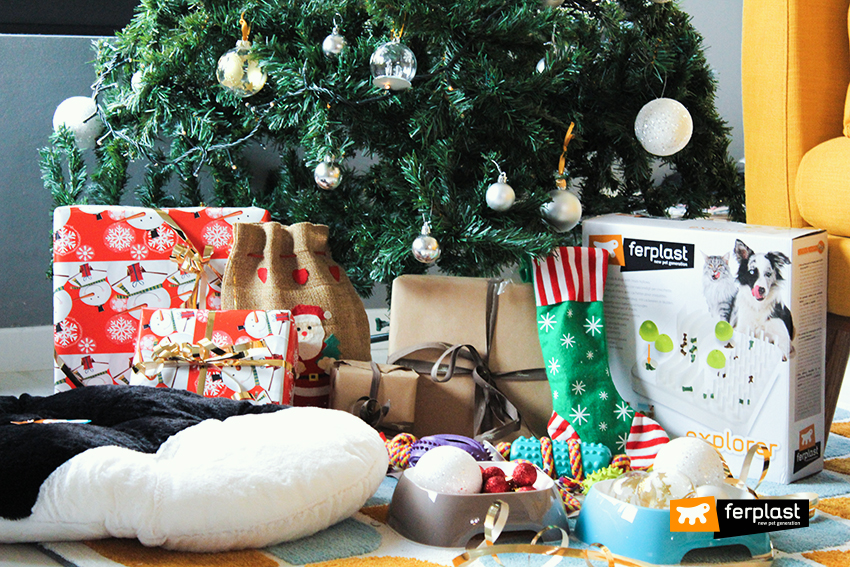 Have we offered enough inspiration? The Christmas race has begun!