There is no more Christmassy garment than the classic Nordic woollen sweater, adorned with reindeer, snowy log cabins or Christmas trees. From being somewhat of a kitsch item, over the years it has actually become the cool thing to wear! You can find it in all kinds of versions for the ladies, for men and for kids. So we at Ferplast decided to step up to the plate and design one especially for your four-legged friends!
Christmas Jumpers are the very essence of the winter season, a must-have item to wear to family lunches and evenings around the fireplace with friends. The important thing here is to dare, and the winner is he or she who dons the brightest and most fun version!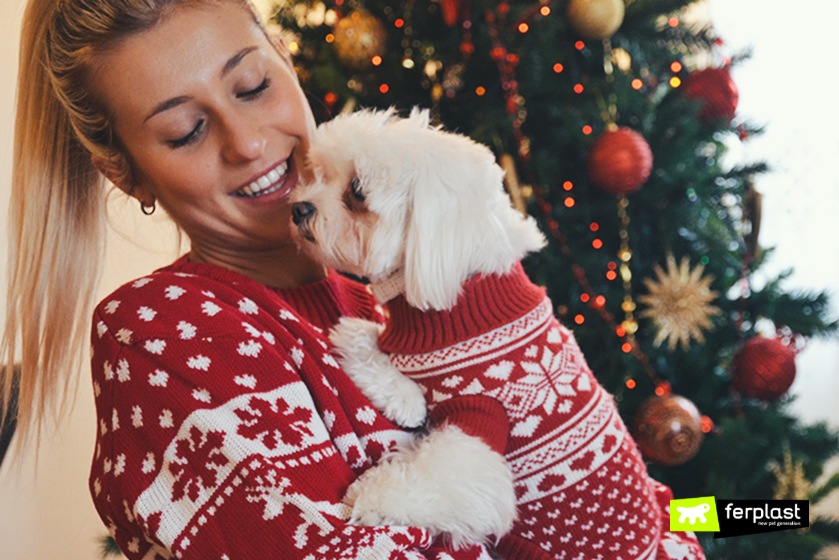 This wintry fashion trend comes to us directly from the United States, whose Christmas movies and TV series feature actors donning a wide variety of Christmas jumpers as they celebrate the holidays. And, believe it or not, in 2012, Christmas Jumper Day was launched by the charity organization Save the Children. This year's Christmas Jumper Day will take place on December 15, when everyone is asked to wear one and to make a small donation. It's another good reason to have one in the closet!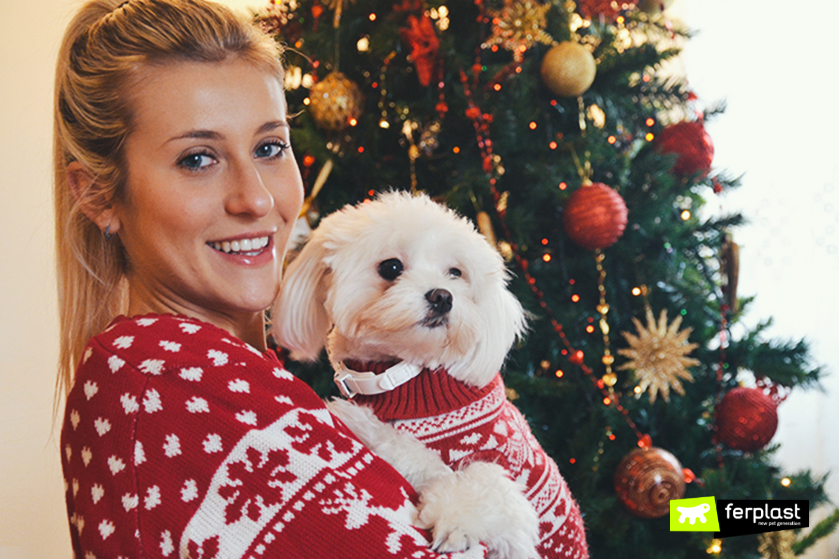 So the time has come to don your Christmas jumpers: whether it's a jacquard wool one with snowmen, cashmere decorated with snowflakes, or any other type adorned with theme symbols – just as long as they are graced with a touch of glamour. A red jumper goes beautifully with a flowing pair of golden trousers, or a tight black velvet skirt.  And he would look wonderful in a classy dark blue knit with elegant white or red Norwegian designs!
It's even more fun when you wear a jumper that matches your partner's or your dog's! It's hard to choose from among the many models designed for your four-legged friends by Ferplast's team of fashion experts! A classic grey or black Norwegian graced with stylized reindeer and red trim, or maybe the Oslo, a bright red jumper sporting white Nordic motifs. Maybe you prefer the beautiful brand new Neve or Rudy models?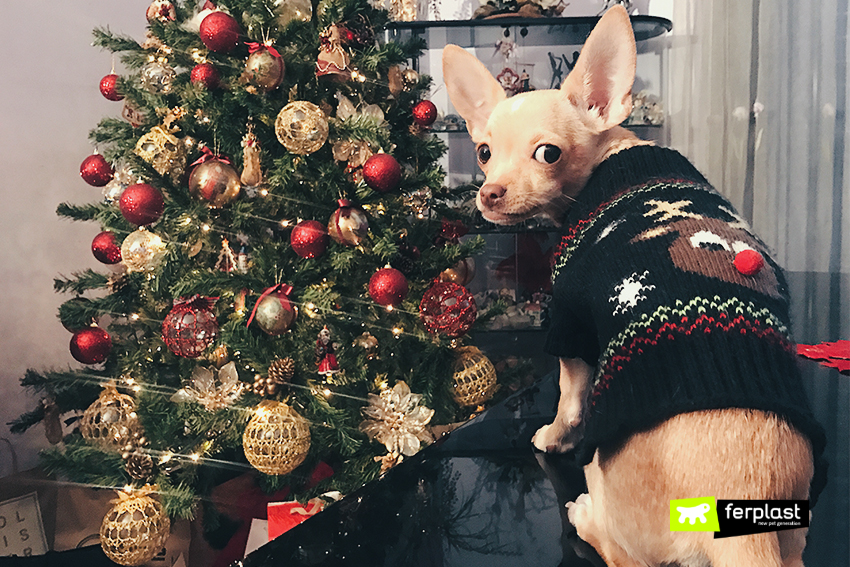 While Neve comes in shades of grey and white and is perfect for classy, serious dogs, Rudy is our favourite of all the Winter Collection jumpers, featuring a really cute Rudolf with a raised Red Nose! Aside from being warm and soft, the jumpers have handy sleeves for front legs and are easy to put on. Not only, but they can be washed time and again.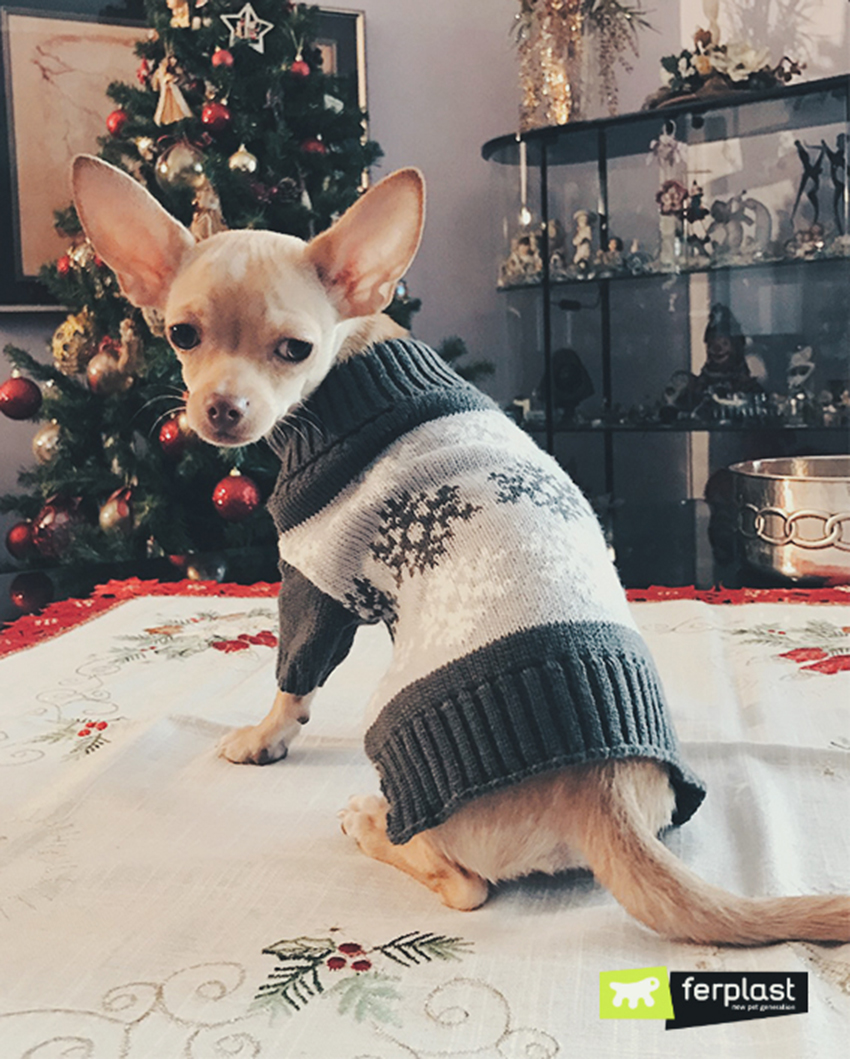 We warned you it wasn't easy to choose just one! So why not go overboard just this once and get two of them for Rex's wardrobe, after all, what is Christmas without a nice splash of colour!!!
Send us your pictures, we would love to see your dog dressed up for the holidays in one of our Christmas Jumpers!