Dogs, like other pets, are part of the family. That's why pet parents are willing to buy Christmas presents for them too.
Among the Christmas gifts for dogs by Ferplast there are novelties designed for Fido's fun, health and rest.
Why give your dog a Christmas present?
Christmas holidays are a magical time for the whole family, including dogs. Every year, those who live with Fido look for the right gift to put under the tree to make their four-legged friend happy. 
In fact, the majority of families with pets in Italy also include their animal among the list of Christmas presents. Giving your dog a present is a way of sharing a special moment and involving him in the festive atmosphere.
The best Christmas presents for dogs from Ferplast
The most popular gift items for dogs are beds and cushions. Then there are leashes, harnesses and walking bags for everyday life, but also chewable toys that combine fun and health.
Resting accessories
Among the novelties by Ferplast for dogs there is Memor-One, the bed with orthopaedic memory foam mattress that promotes your pet's well-being and comfort. It is lined with removable and washable cotton and has padded armrests to support the dog's head and neck.
For a gift, there are Ferplast's Sweetie cushions with a fabric label featuring tender phrases that are perfect suited to the Christmas season.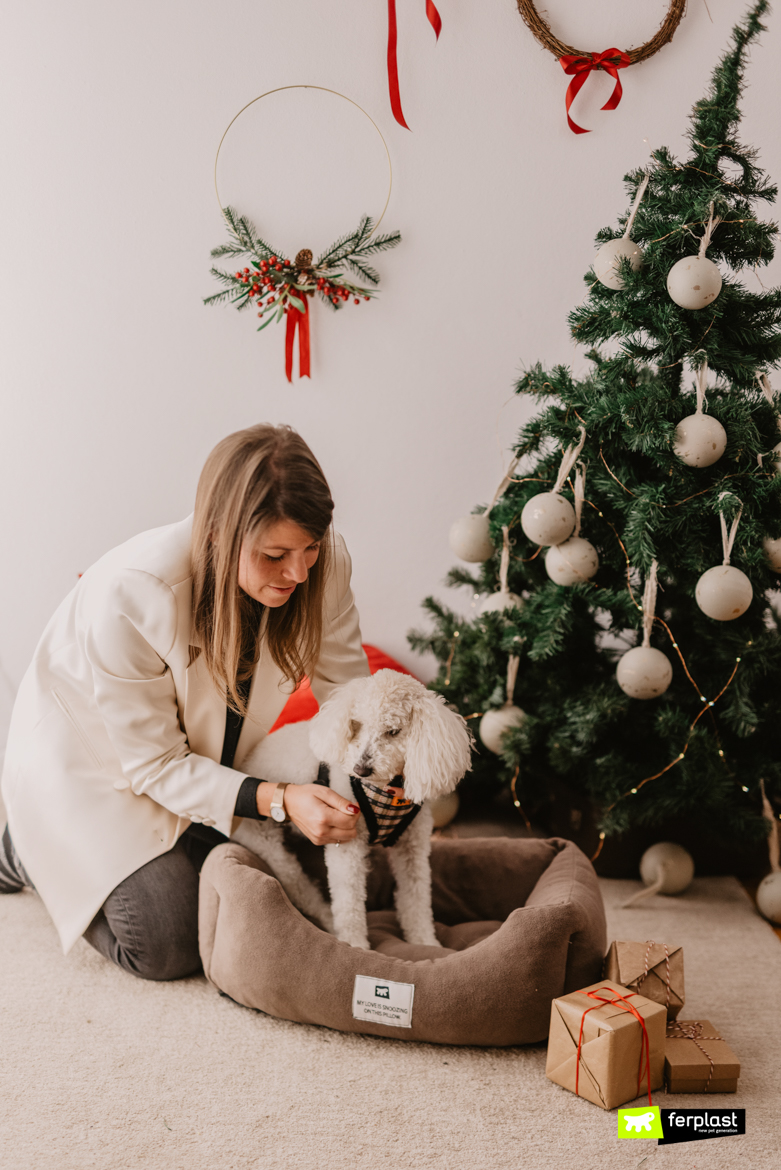 Leisure accessories
If you are planning a few days in the mountains with your dog, give him an Ergotrekking harness, ideal for trekking and hiking even in the snow, because of its soft internal padding.
To move your dog's paws between one dinner and the next, you can use Flippy One, Ferplast's retractable lead with an anti-twisting system and a single button to regulate three functions: free running, momentary block and permanent block.
For small dogs, on the other hand, a good idea is With-Me winter, Ferplast's bag with ecological fur lining complete with safety strap, to take your pooch with you at all times.
Accessories for fun
Don't forget the fun part! Smile by Ferplast is a dental toy for dogs that helps oral hygiene and can be filled with kibble to stimulate your dog to play. Smile also has an uneven surface that gives a massaging effect to the dog's gums. This is the ultimate gift, that combines pleasure with usefulness.
Why choose Ferplast for your Christmas
This year we have become friends of ENPA, the Italian Animal Protection Onlus, and, together with you, we want to support its work and pay tribute to the commitment of all its members and volunteers.
Until 9 January 2022, by purchasing on ferplast.com you will contribute to donate a warm kennel to the animals that are now hosted in ENPA shelters all over Italy.
There are no minimum orders or selected products, every help counts!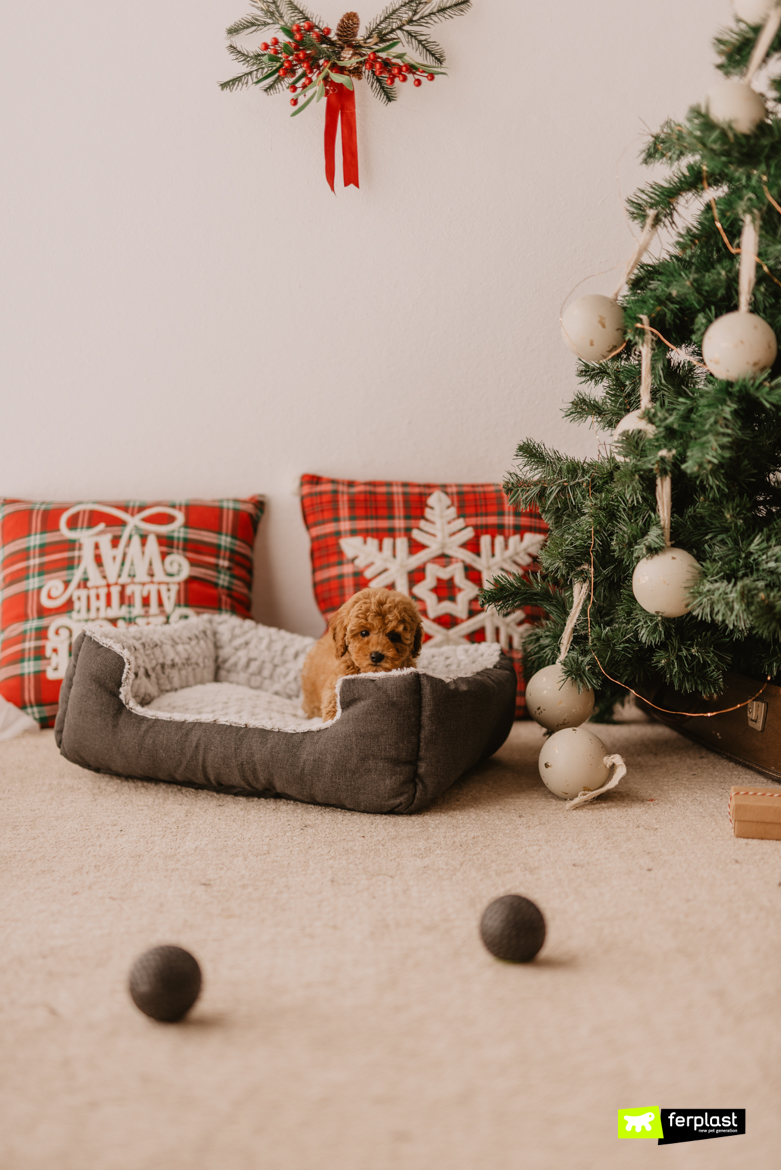 Christmas gifts for dogs by Ferplast are safe and funny accessories, designed for the daily life of our 4-legged friends. By buying them, you will not only make your own dog happy, but ENPA animals too.