Lazy, sleepy-headed homebodies…cats also tend to spend a great deal more time at home in winter, tucked in someplace nice and warm. And it's our task, as their loving owners, to make sure they do not get bored when they are awake! So here are some tips on how to make the house even more homey for your cat(s).
They sleep in a wide variety of comfy places – beds and sofas, or inside dresser drawers, handbags and boxes, and God knows where else when we can't find them. And they leave their mark: a circle of cat hair we have to constantly brush away! So why not get the little feline its very own cat bed!?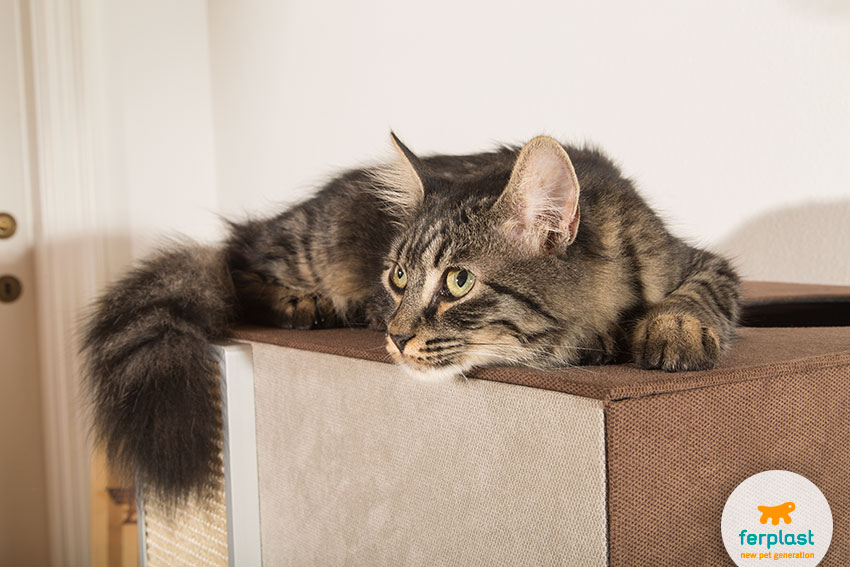 Cats like to sleep in the most absurd places, and this is why they like cosy cat-houses like Ferplast's Casetta. It comes in lively colours and has a cute little shape, ideal even for the living room! It is soft and comfortable with an inner cushion that can be removed and easily washed in the washing machine at 30°C.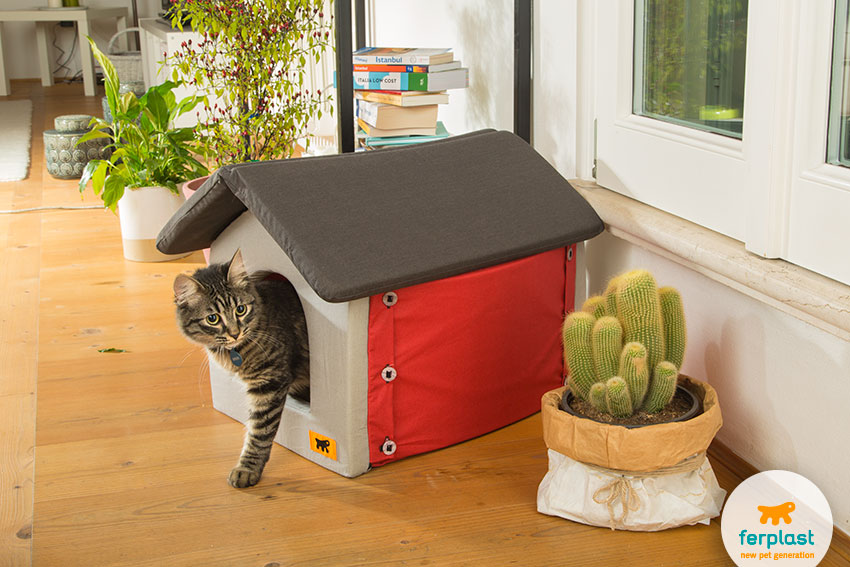 Knowing them, having their own little house doesn't mean they won't nap in their usual comfort zones, but they will most likely be very happy dreaming away for hours in their own brand new little refuge…or on top of it – as they wish!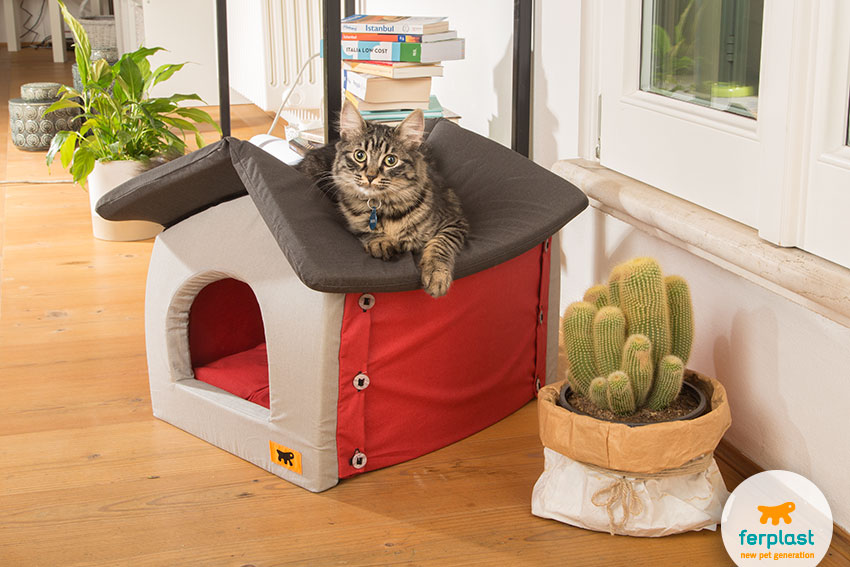 And when, in winter, Kitty spends much more time at home, she'll need somewhere to keep her nails trim and strong… it's what cats do! This is where the scratching post comes in so handy! Anyone who appreciates good design and needs a place for the cat that serves as both a house/bed and a scratching post need look no further. Allow us to introduce… Kubo 2! The wooden cube is graced with an original, elegant design and covered in plush, and it has areas for her to rest and a wall for a good long scratch and stretch.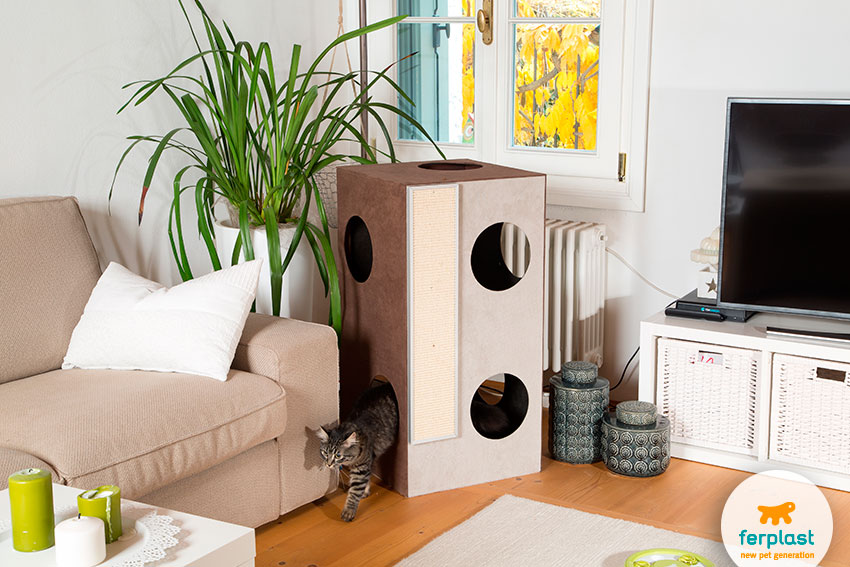 And in order to keep winter boredom at bay, or just to get her attention away from the sofa, she'll be quite busy climbing and clambering up and down the two stories, not to mention the holes to crawl through, or plan ambushes and peer out at the world from.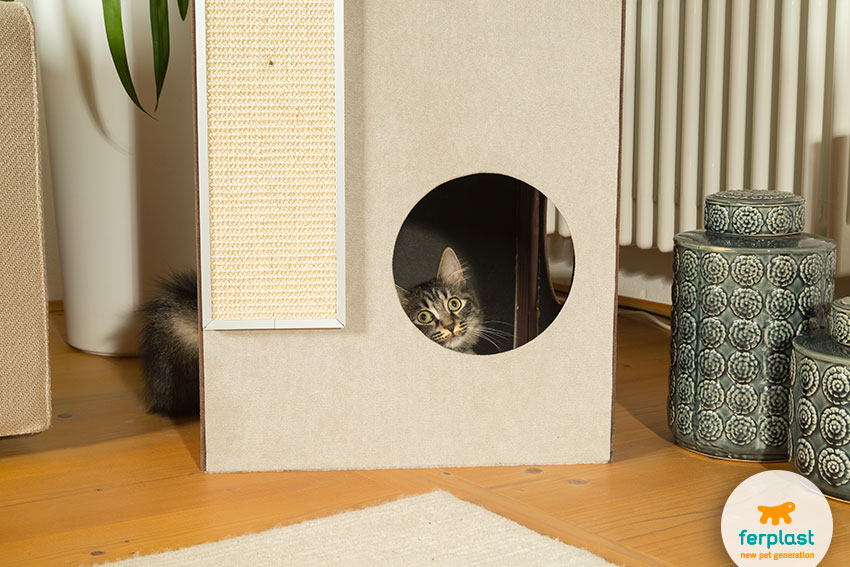 If, on the other hand, you're happy with a smaller, simpler model cat-house which is nonetheless stylish, then check out Ferplast's Kubo 1. This version is a the smaller twin brother of Kubo 2 and boasts a plush inside that can be reached by crawling through the wall holes.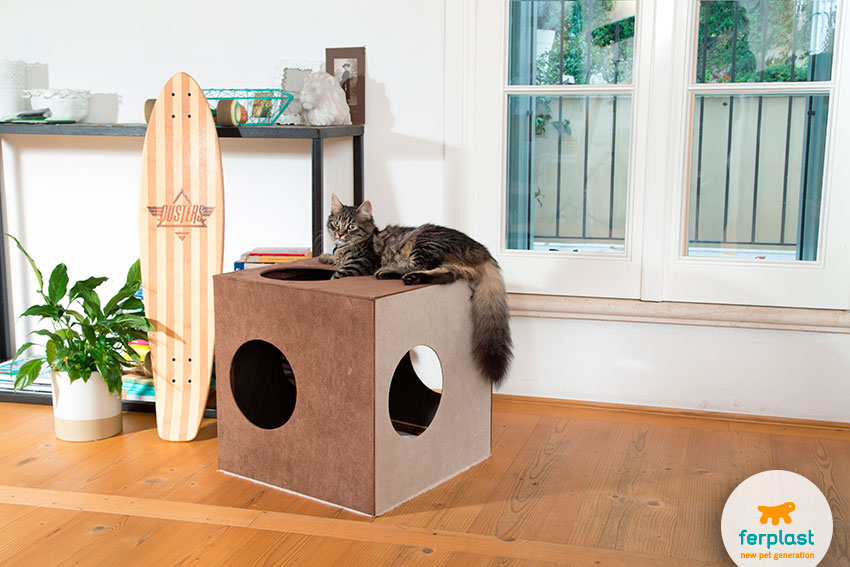 There is even a hole in the ceiling so that Kitty can jump on top of her house, crawl in, exit from the side and then go in from another hole on the other side only to exit from the roof again. The combinations are endless!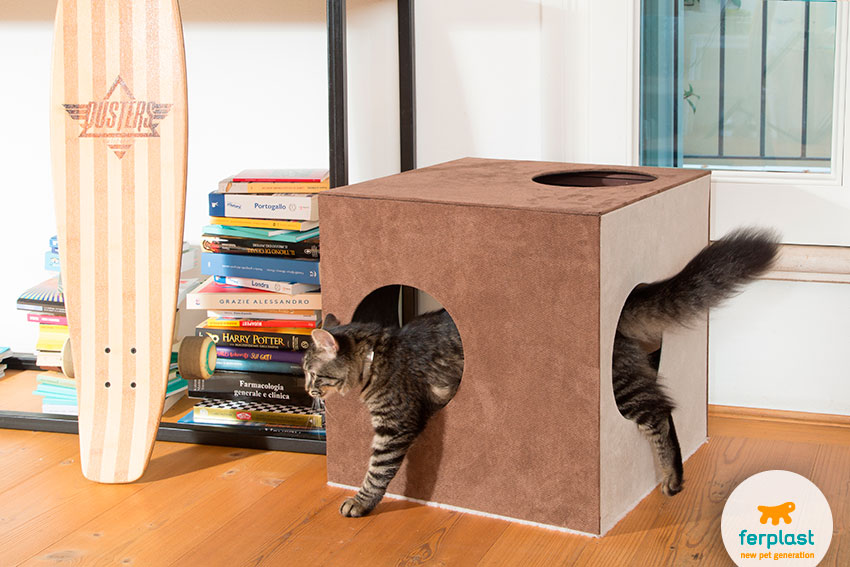 Want even more? Want to go way over the top? You may have noticed a similarity between Kubo 1 and Kubo 2…well, they were designed to be combined to create one big, fun, super-house for your cat(s).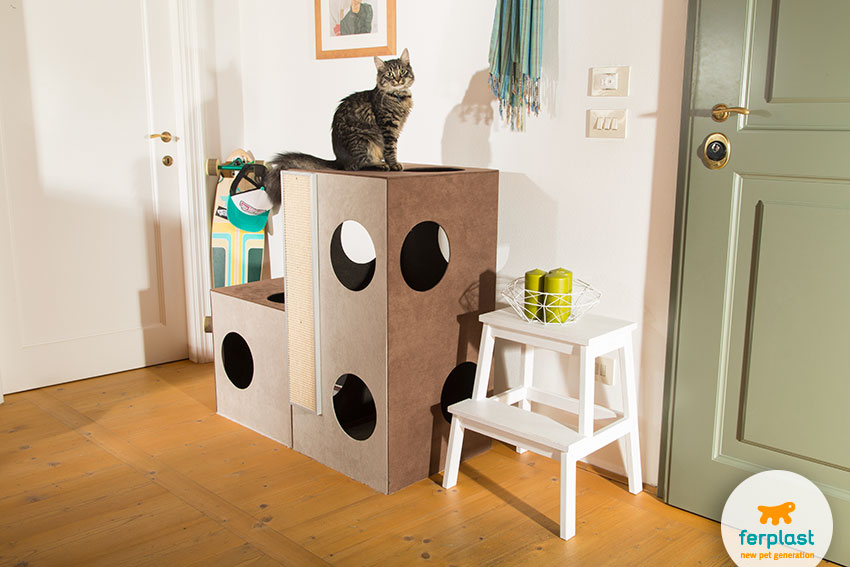 Gym, house, bedroom, tree, ambush HQ…with these two cubes together your cat will never be bored! And it even has a trendy flair!