When it's time to book the holidays with our animal friends, it is often difficult to find the perfect accommodation because of all the restrictions and prohibitions that limit animal's access to hotel facilities. Going camping with dogs, on the other hand, is easier and more comfortable. Let's see why.

Camping holidays with dogs are becoming increasingly popular among pet parents because campsites allow you to get in touch with nature and enjoy fun adventures while being close to your four-legged friend. Due to the fact that not all hotels are pet friendly, the choice can shift to campsites where, usually, the whole pet family is welcomed.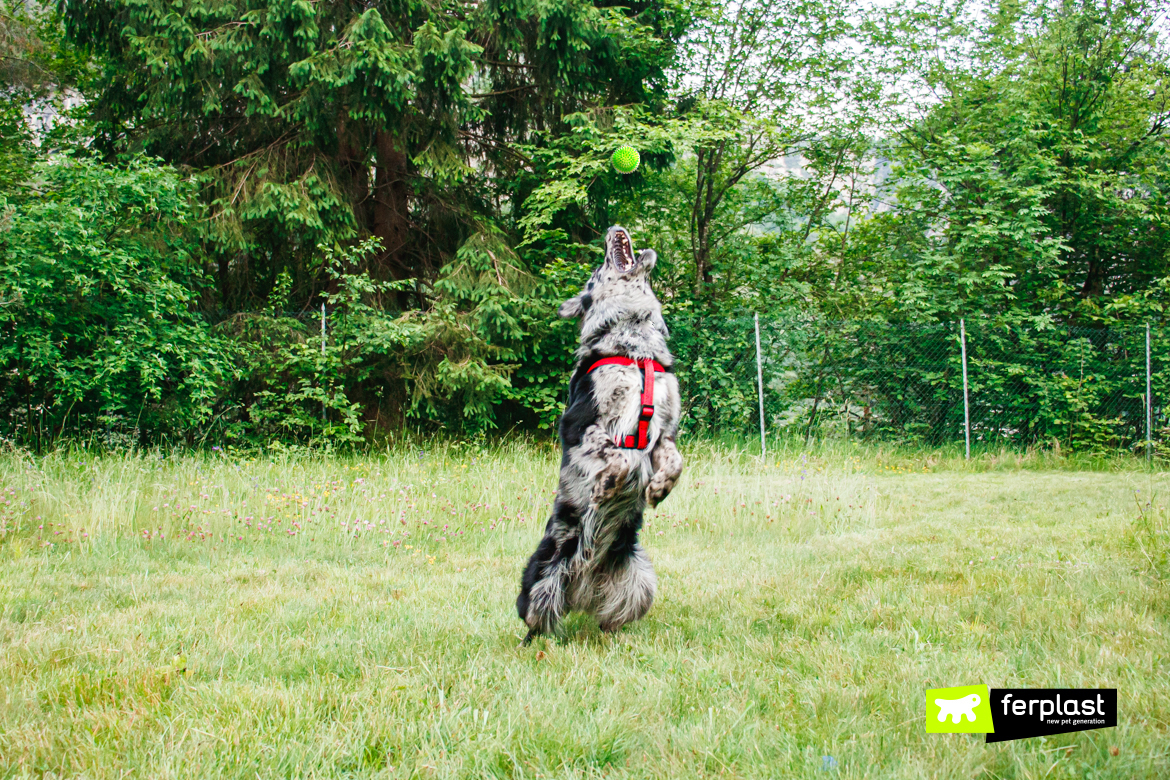 Camping with dogs: recommendations before departure
Before setting off on a camping trip with your dog, it's important to check whether the campsite you have chosen actually welcomes animals and under what conditions. Although usually campsites are animal friendly, every one has its own rules. There is a substantial difference between a dog-friendly campsite and a campsite where dogs are simply allowed. In the first case, special offers are made for dogs and the campsite is equipped to accommodate them. Some campsites, for example, have kibble and hygiene bags' dispensers, showers and play areas for dogs. In the case of campsites where animals are simply allowed, however, no additional services are offered.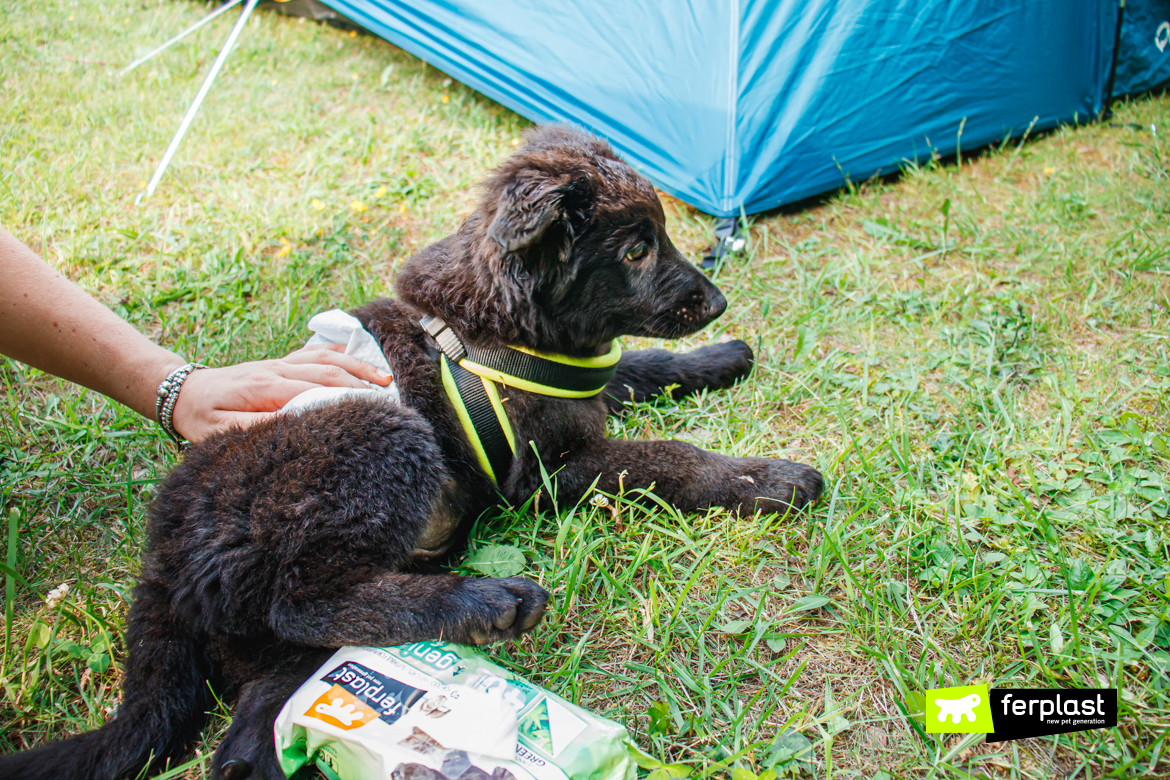 Camping with a dog: why you should choose it
It's relaxing and stimulating
Camping allows you to enjoy a holiday full of stimuli and new experiences in a relaxing and positive environment, far from sources of stress. When pitching your tent, it is best to choose a secluded pitch so that your dog can relax without the constant coming and going of guests.
Improves the relationship between dog and owner
The relationship between dog and owner also benefits from a camping holiday: by sleeping together and spending days so close to one another, the relationship becomes stronger and more intense. If possible, it is best if the dog sleeps in the tent with us, so that he feels safe and so that he is not frightened or bothered by noise.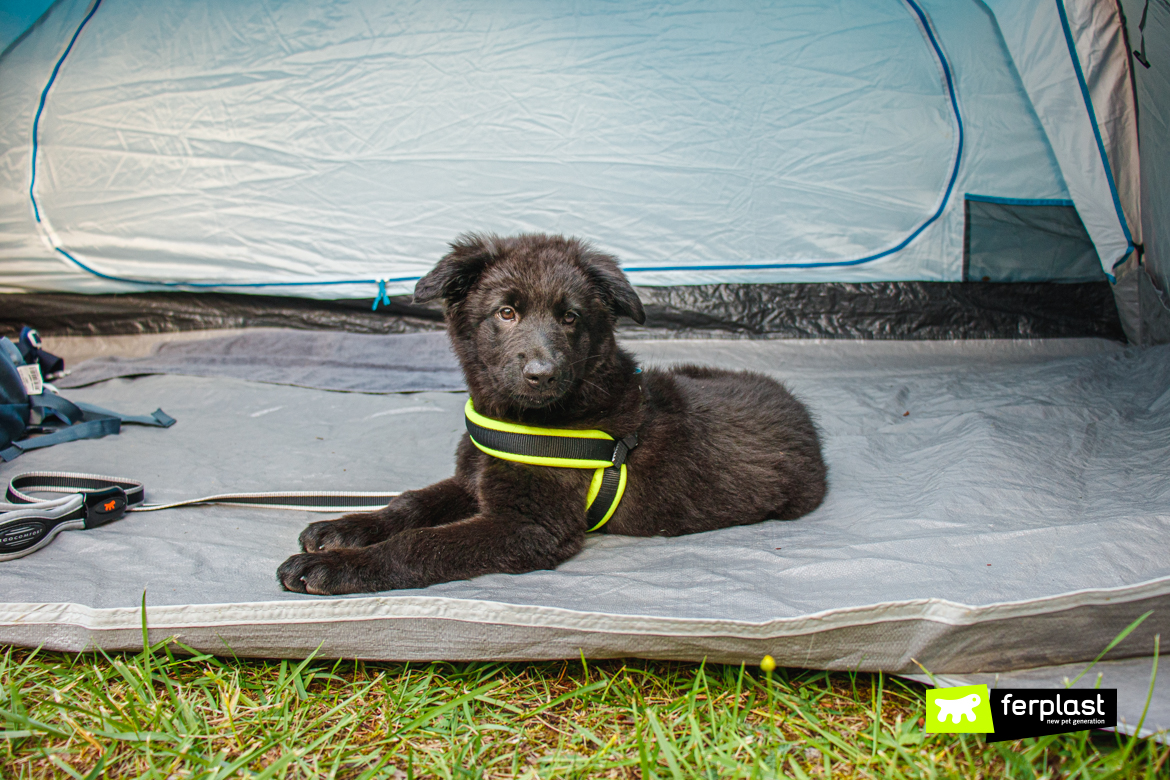 Safe
Another advantage of camping is that you can go hiking. On such occasions, don't forget to take plenty of water with you and a travel bowl to give your dog a drink. Hydration is essential in order to avoid heat strokes.
On the campsite we must walk our dogs on the lead. For this reason, it is necessary to always have one with you like the one from Ferplast's Cricket line, made of nylon and with soft internal padding.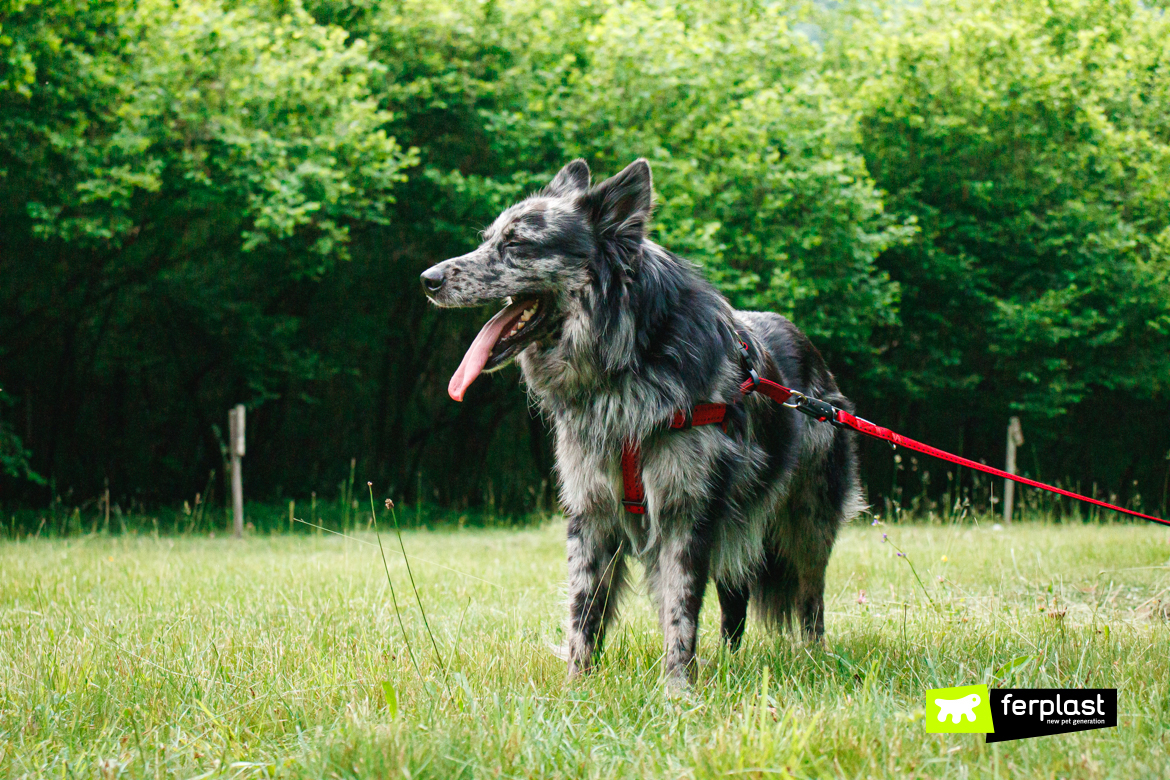 If you have two dogs in your family, you can use the double lead terminal like Twin: each strip can be lengthened by means of a sliding buckle, so that it can adapt to the size of your dogs.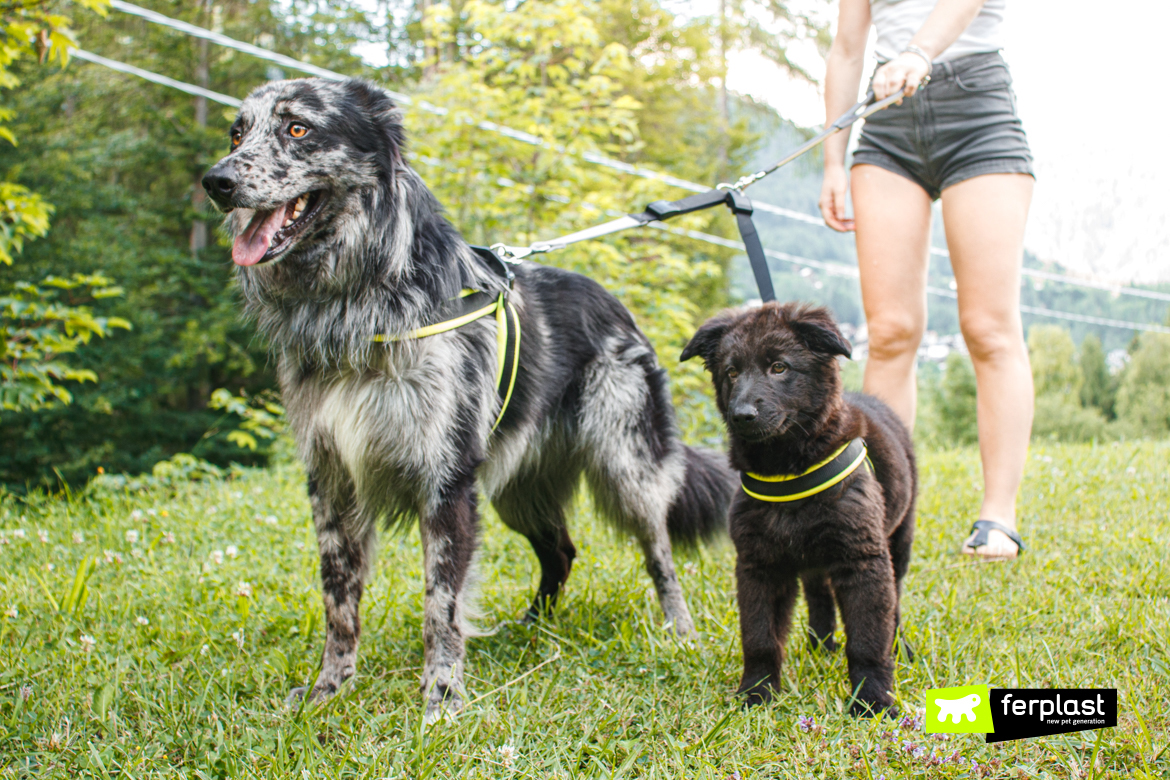 It is also advisable to have a spare lead, for example the Ergocomfort model, which is made of durable high-tech materials and has an ergonomic handle with soft padding.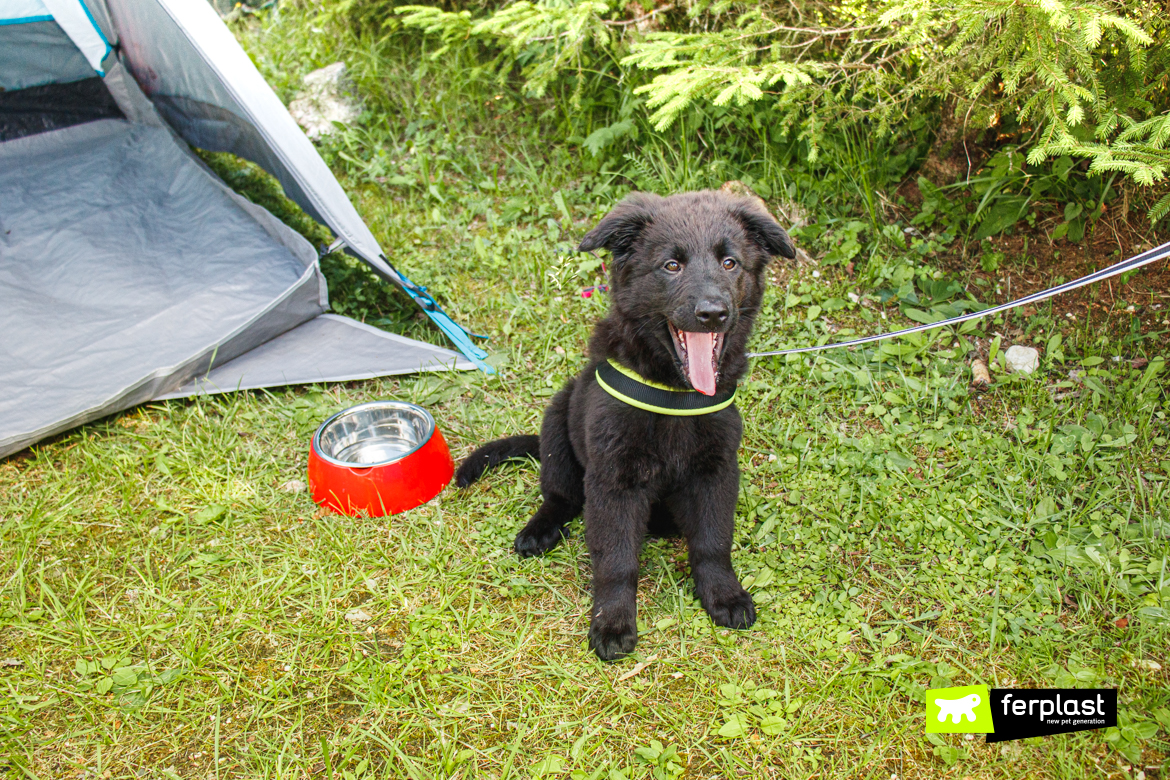 There are many advantages to camping with your dog, which is why it is one of the most popular holidays for pet families.