The Bull Terrier Miniature is a small Bull Terrier characterized by an extraordinary vitality. Because of this, his training requires patience and affection.

The Miniature Bull Terrier breed comes from England and belongs to the Terrier family. These dogs are exuberant, lively and playful.
Origins of the Miniature Bull Terrier
The original cross-breeding between the English bulldog and the terrier led to the birth of the bull terrier in Great Britain in the 1800s, which was then further crossed with the Dalmatian and the White English Terrier. The birth of the breed is linked to the dog fighting trend , which was popular at the time. The characteristics of the Miniature Bull Terrier, however, made it a particularly suitable breed for mice hunting.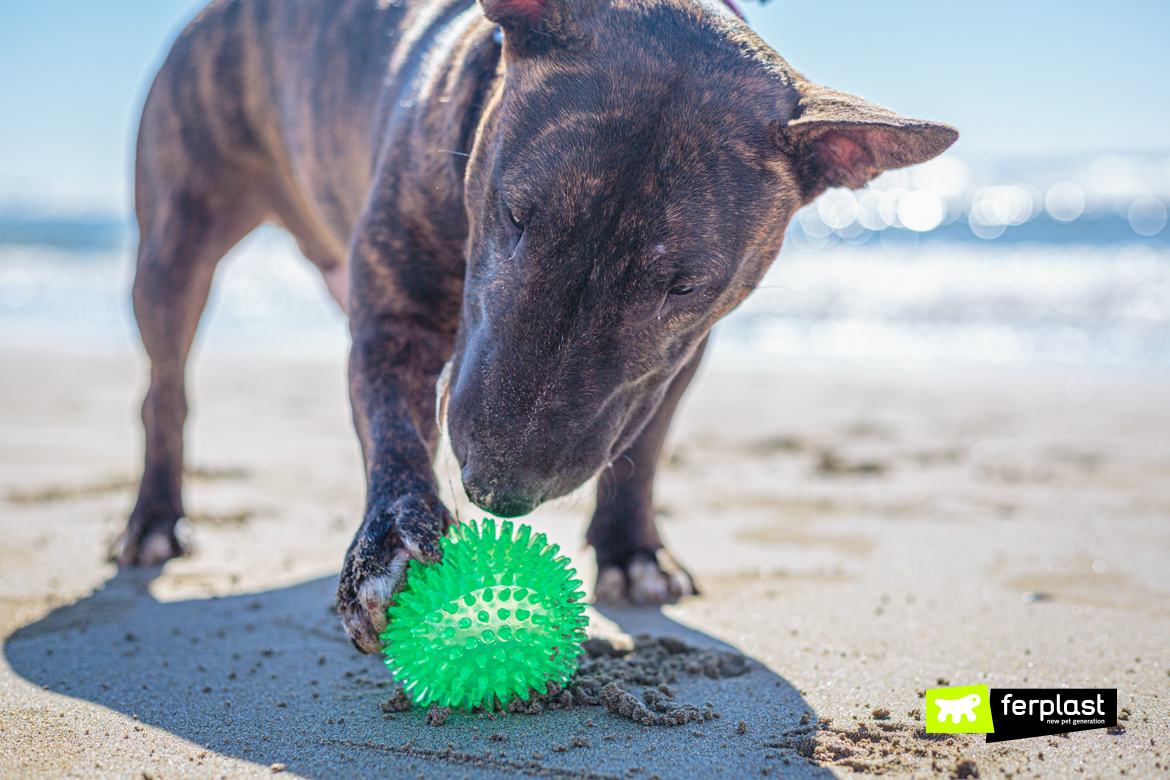 Physical characteristics of the Miniature Bull Terrier
Physically, the Miniature Bull Terrier is characterized by his elongated body and muzzle. Usually, they don't exceed 35 cm in height and their weight does not exceed 20 kg. They are muscular, with short, triangular ears and elongated eyes. Their coat is short and smooth and can be red, fawn, white or black.
 Care and health
The Miniature Bull Terrier breed can hardly stand both heat and cold. They are better suited to mild temperatures. Their very short coat also limits shedding during the moulting season. In order to maintain their coat shiny and healthy, it is necessary to brush it weekly with a brush such as Ferplast's GRO 5740 Premium, which promotes the cleanliness and shine of the coat and has a massaging effect on the skin.
Another typical characteristic of the Miniature Bull Terrier is that they tend to gain weight. They are gluttons and tend to eat more than they need to. For this reason, it is important that they exercise daily and maintain a balanced diet.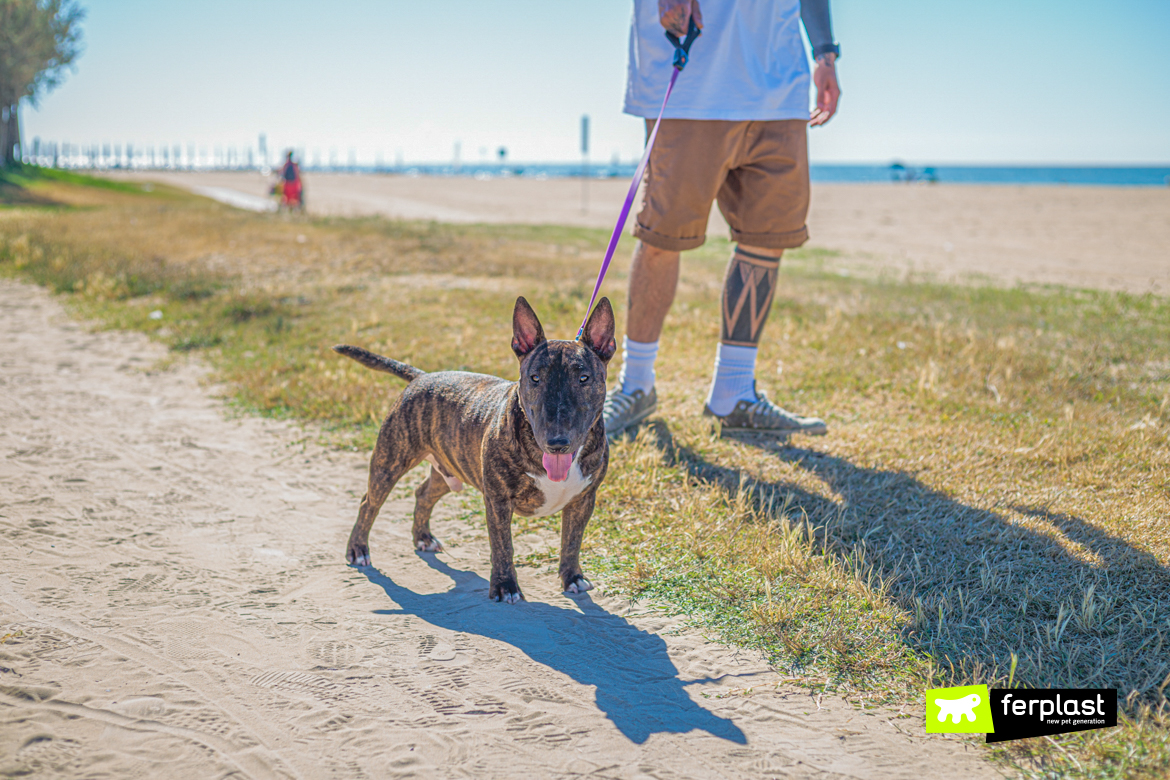 Character of the Miniature Bull Terrier
The Miniature Bull Terrier is a dog with a curious and lively personality, he is a great explorer and lover of play. For these reasons he is not easy to train. He's a sociable, companion-loving and overprotective dog. His favourite toys are pull games, such as the Puller, Smile or Ferplast's floating life jacket, which are also suitable for a holiday at the seaside with the dog.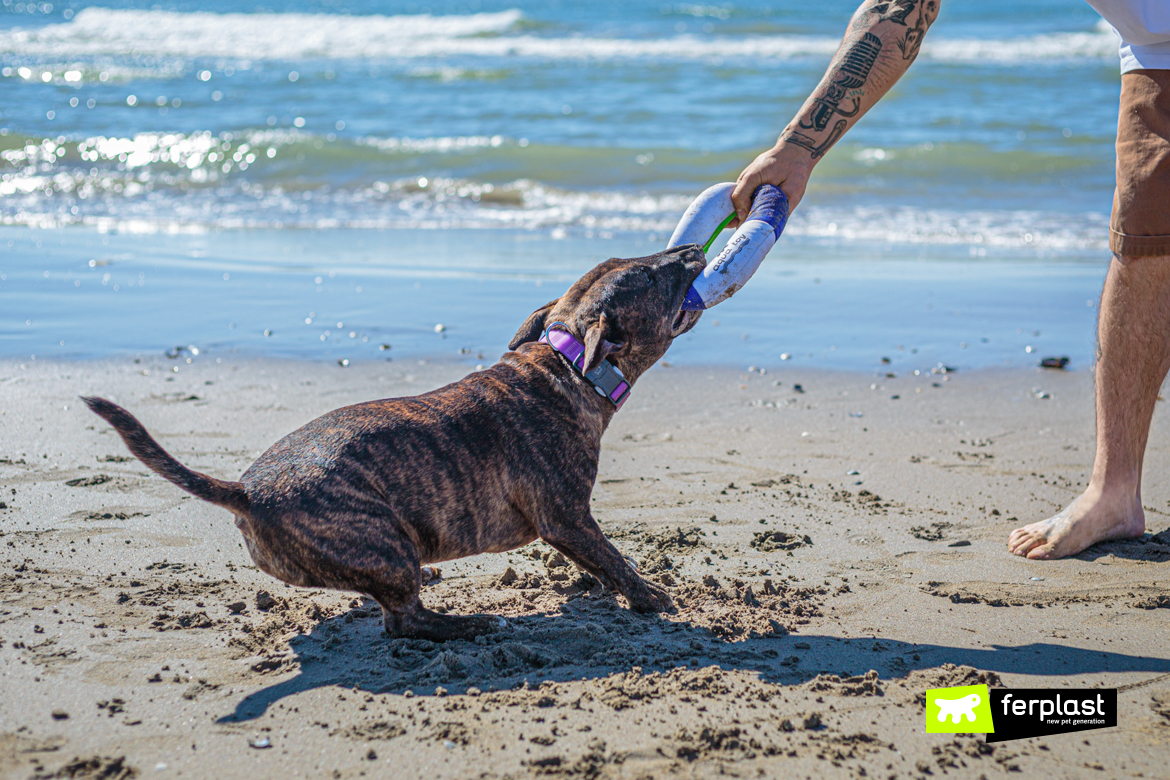 Behaviour
The Bull Terrier Miniature is a breed that includes courageous dogs that are also good with people. They are particularly affectionate, especially with family members. They do not like loneliness and, on the contrary, they suffer from it. 
Because of his curious character, the Miniature Bull Terrier tends to chase small animals such as mice and birds. It is therefore necessary to pay particular attention during walks. Miniature Bull Terriers have great energy, so flat life can be boring for them. If you don't have a yard to let them run, it is advisable to take your Miniature Bull Terrier for a walk at least three times a day.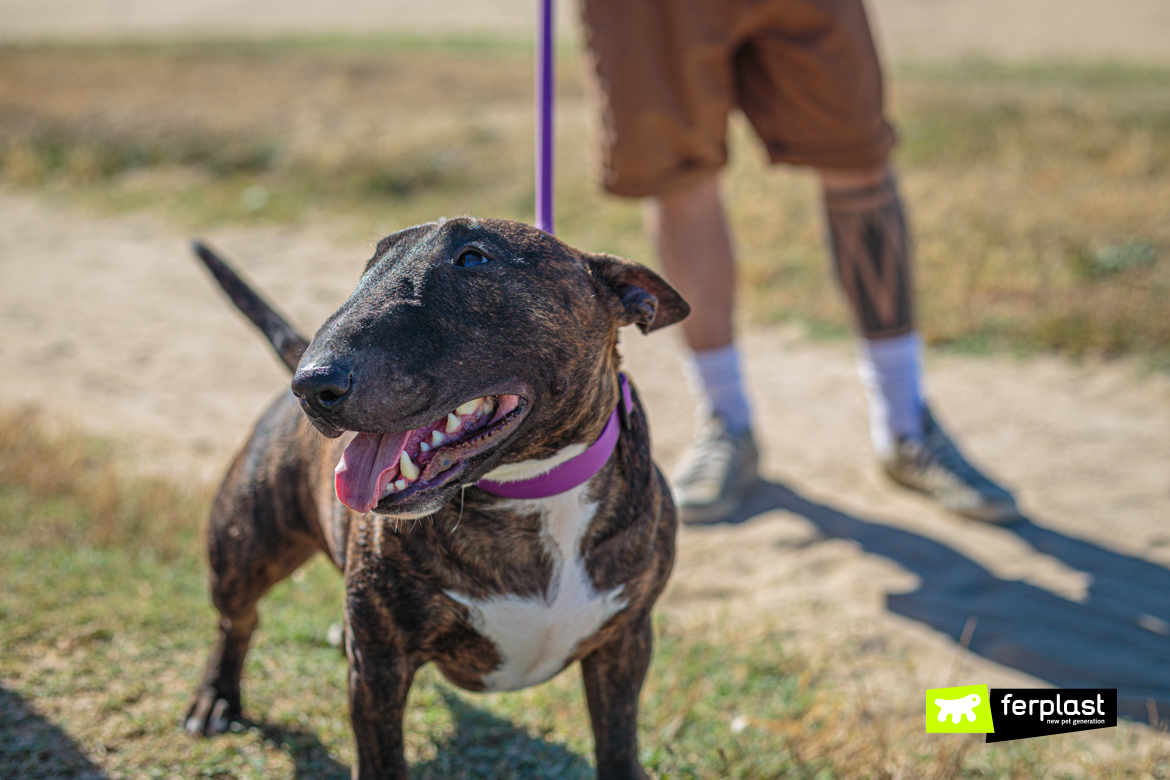 The Miniature Bull Terrier, therefore, is a challenging but loyal and affectionate dog. Like a Bull Terrier but in a miniature format.