Guinea pigs are very sweet and quiet little animals and it doesn't take much to make them happy. If you are the owner of a guinea pig you must be aware of what you really need do to make him happy: here are our tips!
1. DEVOTE A LOT OF ATTENTION TO HIM
Guinea pigs are animals that love the company of their fellow guinea pigs and, for this reason, it would be best to adopt two of them, but this is not always possible. So, if your furry friend lives alone, it is important to devote as much attention to him as possible. Pamper him and talk to him every time you go past his house and pick him up, if you can, but don't do this if it is strangers asking you to do so, because guinea pigs are very delicate, sensitive animals and could be very frightened by a stranger.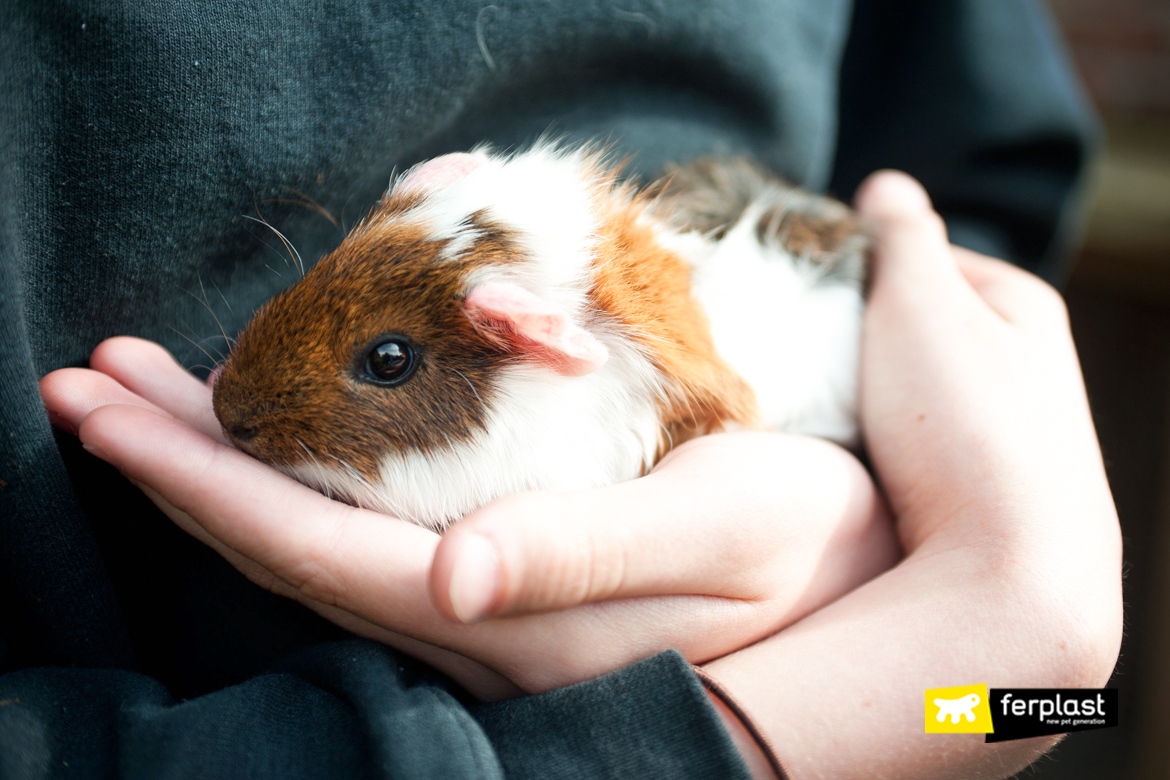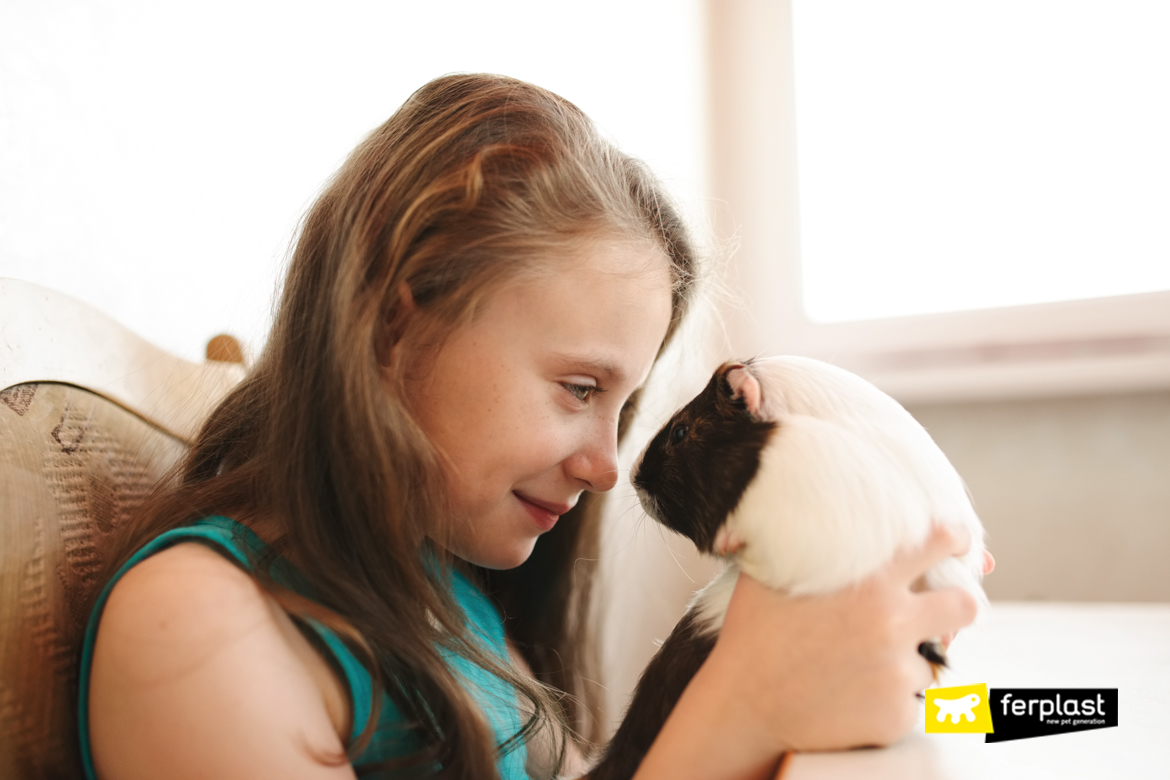 2. GIVE HIM FRESH FOOD
A guinea pig's happiness also depends upon what he eats: a healthy and balanced diet improves his health and his mood! These rodents are big eaters and need to have hay, portions of fresh fruit and vegetables available at all times, particularly those rich in vitamin C, such as celery, carrots, tomatoes, cucumber, spinach and pea pods. When you give him hay, remember to compress it well, so that he does not injure himself with any ends sticking out.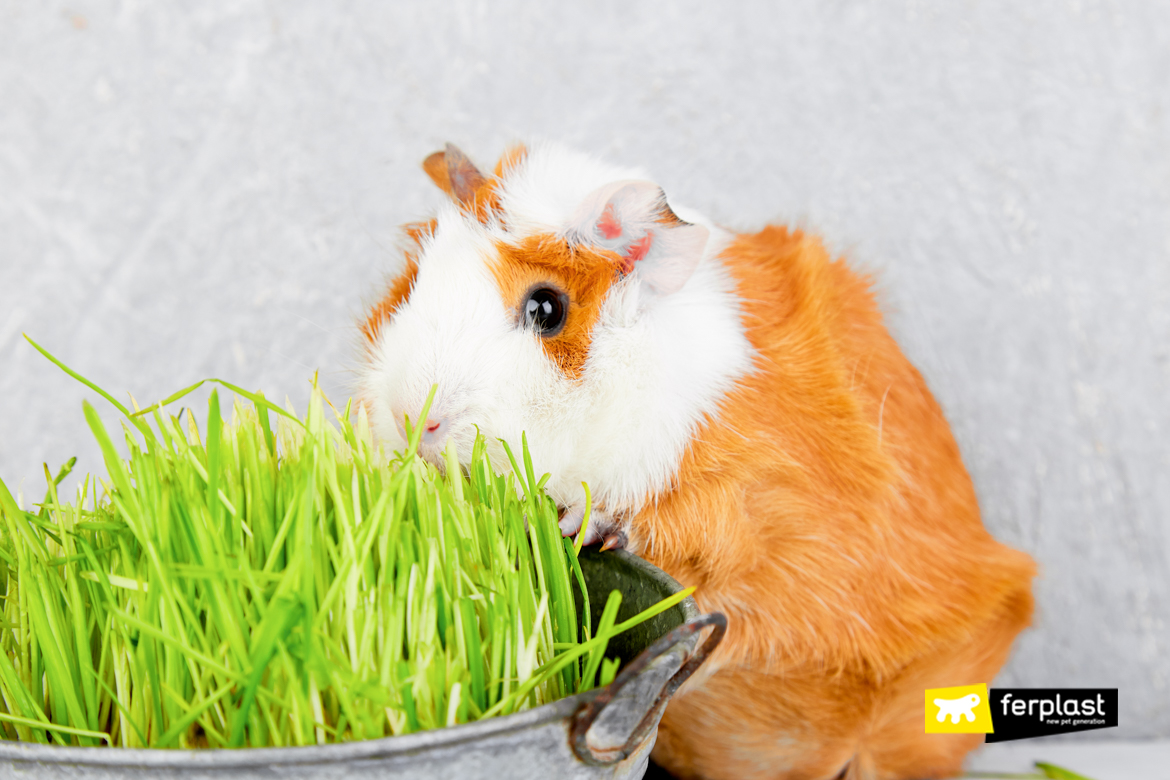 3. MAKE SURE HE HAS ADEQUATE AND CLEAN SPACE
Home sweet home… even guinea pigs love living in a clean and spacious home! Their cage must be large enough to contain an area for resting, a place for eating and a place for playing and moving around in. Being animals that like to move around a lot, it is therefore essential to have a cage of this type, like Ferplast's Arena 80 model. This spacious shelter made of wood and wire mesh easily contains a feeding trough for hay, a plastic bowl and drinking bottle, as well as a little house with a handy shelf and a ladder, very useful when your pet feels like hiding.
Cleaning is also essential and, in fact, your guinea pig will immediately have a negative reaction when the cage is dirty. The ideal thing to do is remove leftover food and poop every day, in order to avoid the onset of bad smells, while it is wise to wash it thoroughly once a week and change the layer of pellets.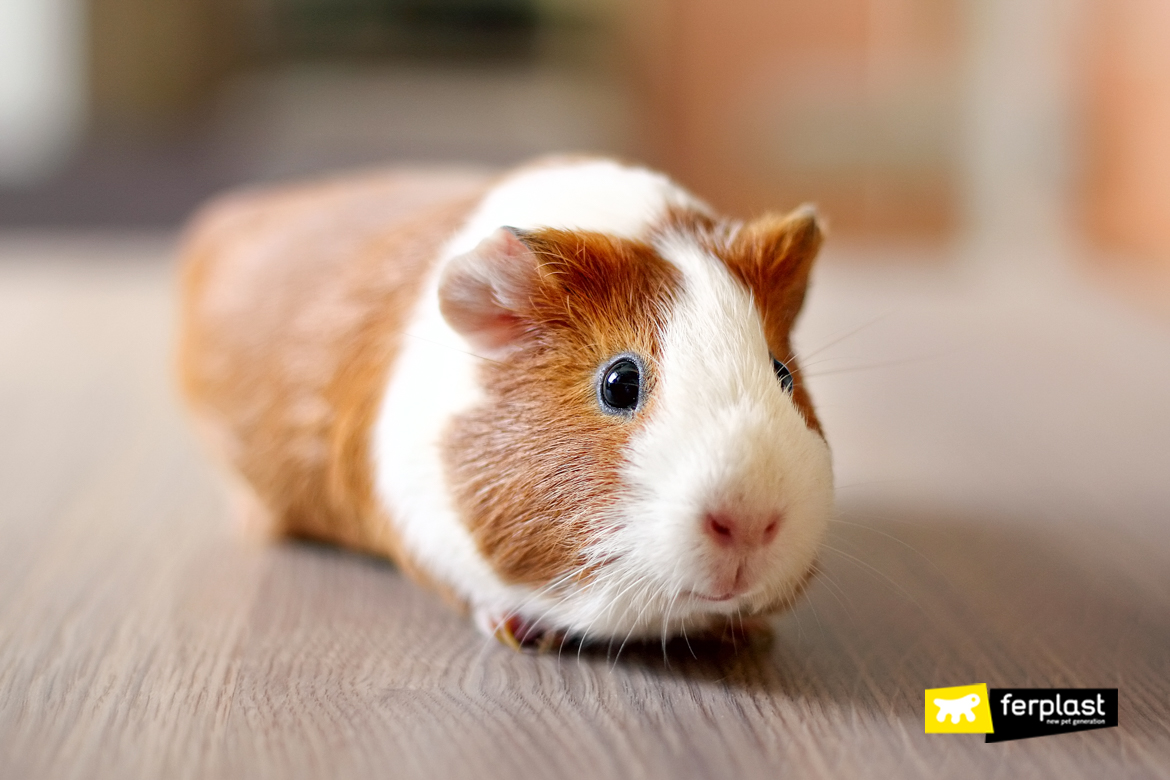 4. PLAYING
A guinea pig is happy if he can play and run around, possibly also enjoying a few moments of freedom outside of his cage. His favourite games are simple ones, like tunnels and tubes: a guinea pig really loves running along the tunnels and don't be surprised if you find him right in the middle of it having a nap! It's better to avoid objects that are too small and could be swallowed.
For his well-being, he needs to be allowed to get some exercise outside of his cage in a small room or in another delimited environment. He will almost jump for joy from the emotion!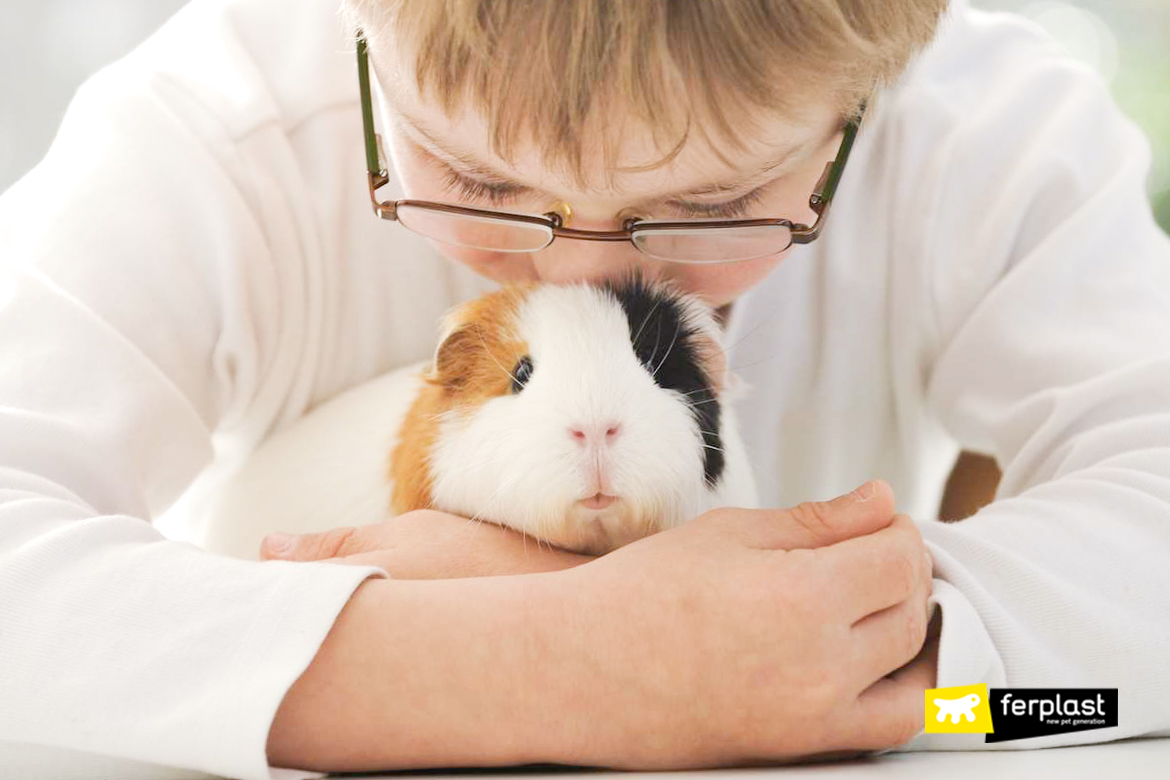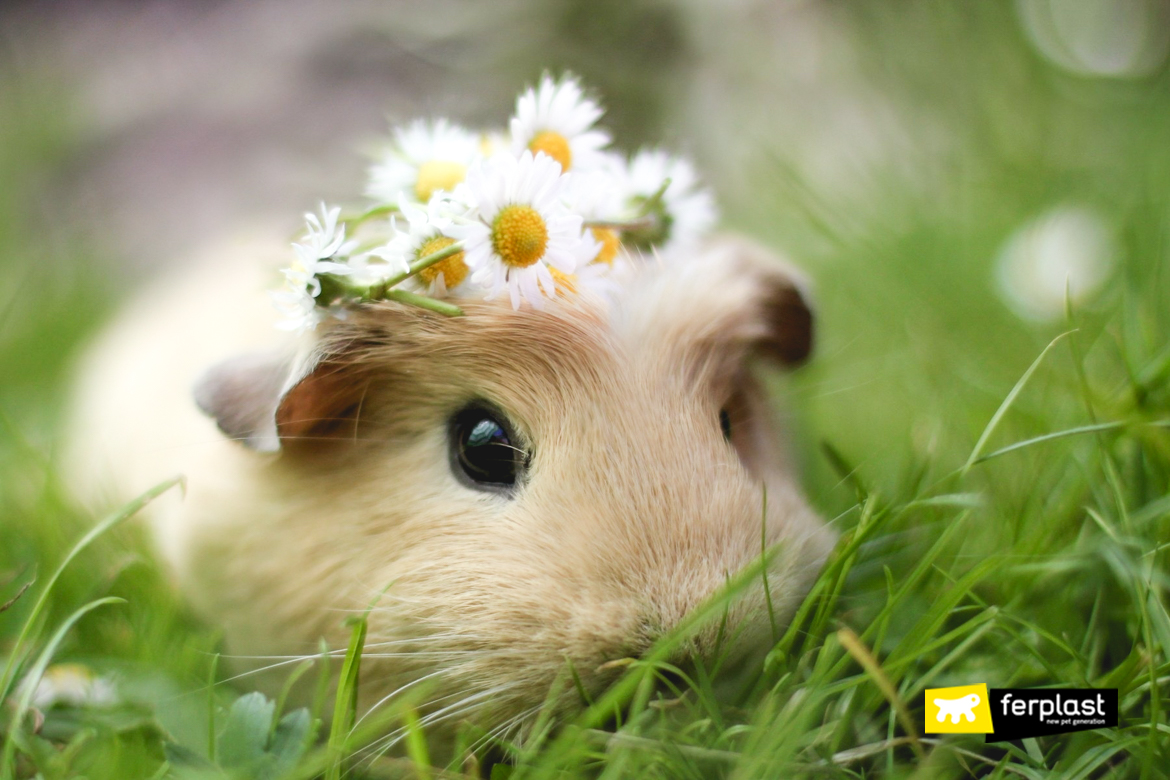 With our suggestions, you will be able to show your guinea pig how much you love him and make him happy every day!