The arrival of spring encourages animals and pet parents to spend more time outdoors. If in winter Fido was mostly indoors lying on a soft bed, in spring it is time to prepare an outdoor kennel for him.
The reasons for the outdoor dog kennel are many and related to the need for animals to be in close contact with nature.
Why does the dog need to have a kennel?
First of all it is good to specify that the kennel, for the dog, is not a place of punishment, but a refuge where to shelter from the elements and rest in complete tranquility. The crate for dogs, such as Ferplast's Superior, is also a valid educational tool. For these reasons it is important to have a kennel for both dogs living outside and for those living inside the house. If the dog is used to living outside, he must have an outdoor house located in a sheltered and quiet place.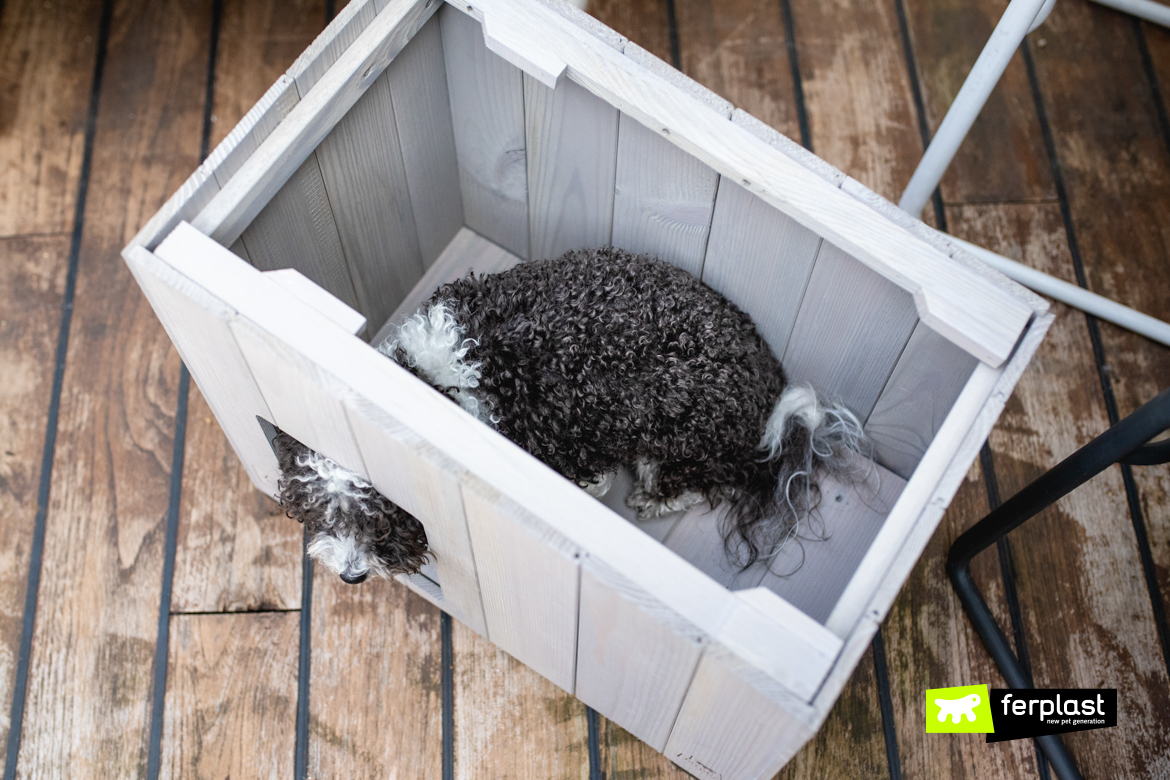 Importance of the outdoor dog house
In the garden and on the terrace, Fido should have his own doghouse for outdoor use. Even if the desire to play and run outdoors increases in spring, having a place to enjoy the right rest is just as important. The outdoor dog kennel is essential if the dog stays at home alone and, by his will or by our choice, remains in the garden. It provides shelter in case of rain or too much sun and becomes a safe den.
Characteristics of the kennel for outdoor dogs
Size-wise, the outdoor dog kennel should be neither too small nor too large, so that Fido feels completely comfortable. The dog must be able to move freely inside and have space to stand on its hind legs. However, it must not be too big because it would allow the cold to enter more easily and would heat up with more difficulty.
As for the materials, outdoor kennels can be made of metal, plastic or wood. Metal conducts cold, so it's not always the ideal solution. This is why Ferplast's kennels are made of thermoplastic resin and FSC wood.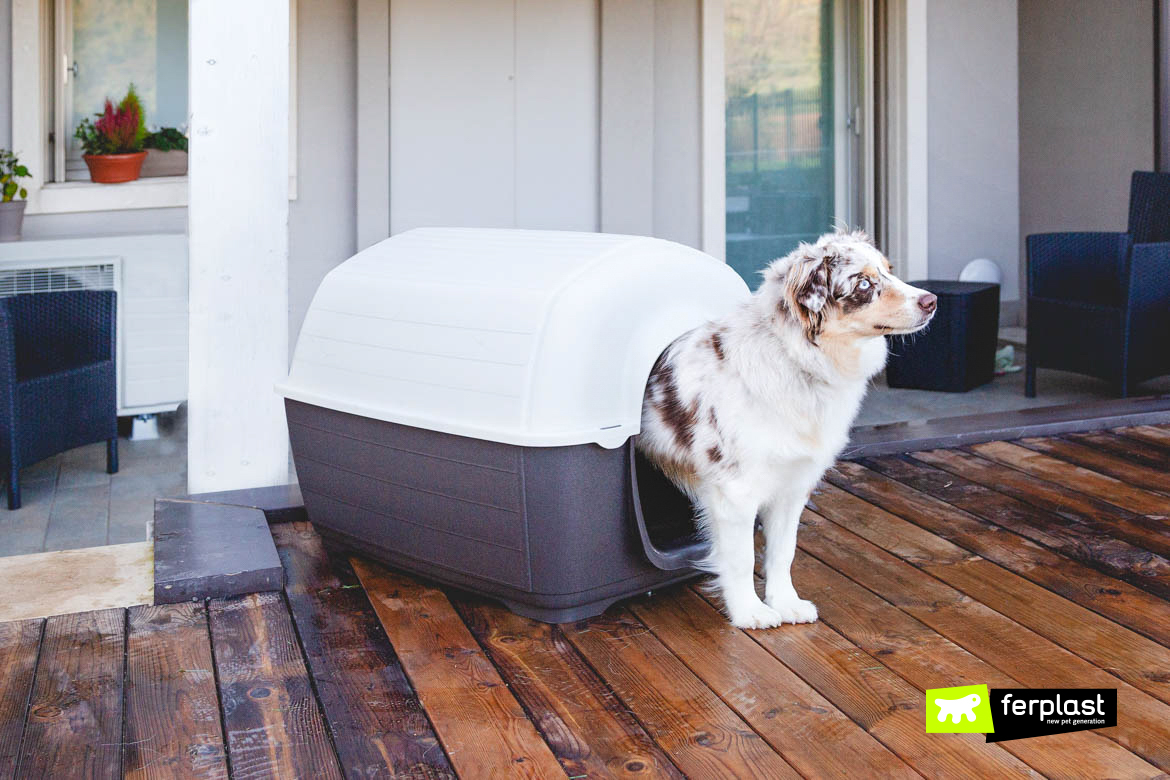 Outdoor kennels in thermoplastic resin
The plastic kennels are quite well heat-insulated and offer a comfortable and hygienically safe environment. Those in thermoplastic resin by Ferplast, made with recycled plastic and, therefore, eco-sustainable, are Kenny and DogVilla. They are resistant to shocks and UV rays and are equipped with a ventilation and drainage system for liquids.
Kenny from Ferplast resembles an igloo. Thanks to the structure of the base, it guarantees good thermal insulation and the rounded shape allows for more space inside. It is available in five sizes.
DogVilla is equipped with a sloping roof, so, in case of rain, the water does not settle. The side entrance turns into a comfortable platform, to increase the space available for the dog.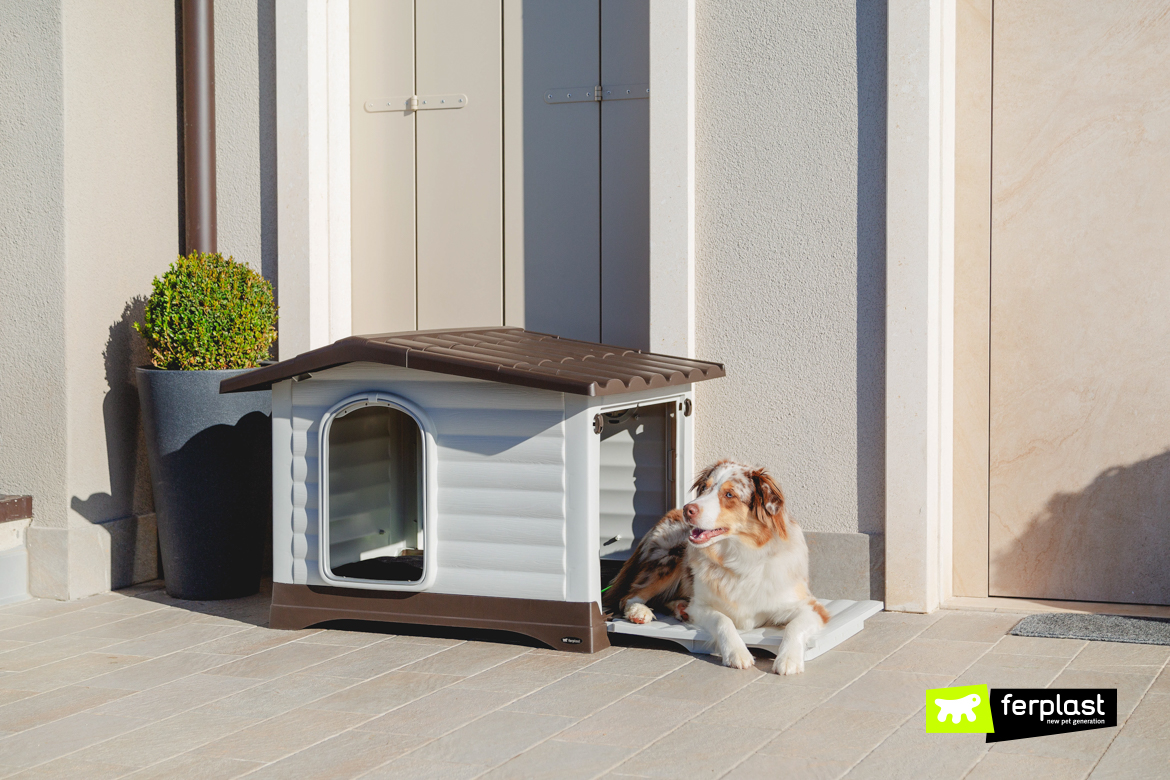 Outdoor wooden kennels
The wooden kennels guarantee excellent thermal insulation and are suitable for all seasons. They are subjected to particular treatments that are not harmful to the health of the dog which make the structure resistant to atmospheric agents. Ferplast's wooden dog kennels are Domus, Baita  and Argo, all treated with non-toxic, odorless and water-based paints. The sloping roof is covered with waterproof resin. The plastic feet have an insulating function from the ground. They are made of FSC-certified Nordic wood, coming from forests managed according to strict environmental standards, and, for this reason, they are sustainable products.
Extra accessories for the dog house for outdoor use
To ensure protection from low temperatures and atmospheric agents such as wind, the entrance to the kennel can be equipped with a door that opens with a curtain system. In addition, the dog kennels for outdoor use can be equipped with options such as cushions in technical fabric, water-repellent and wear-resistant.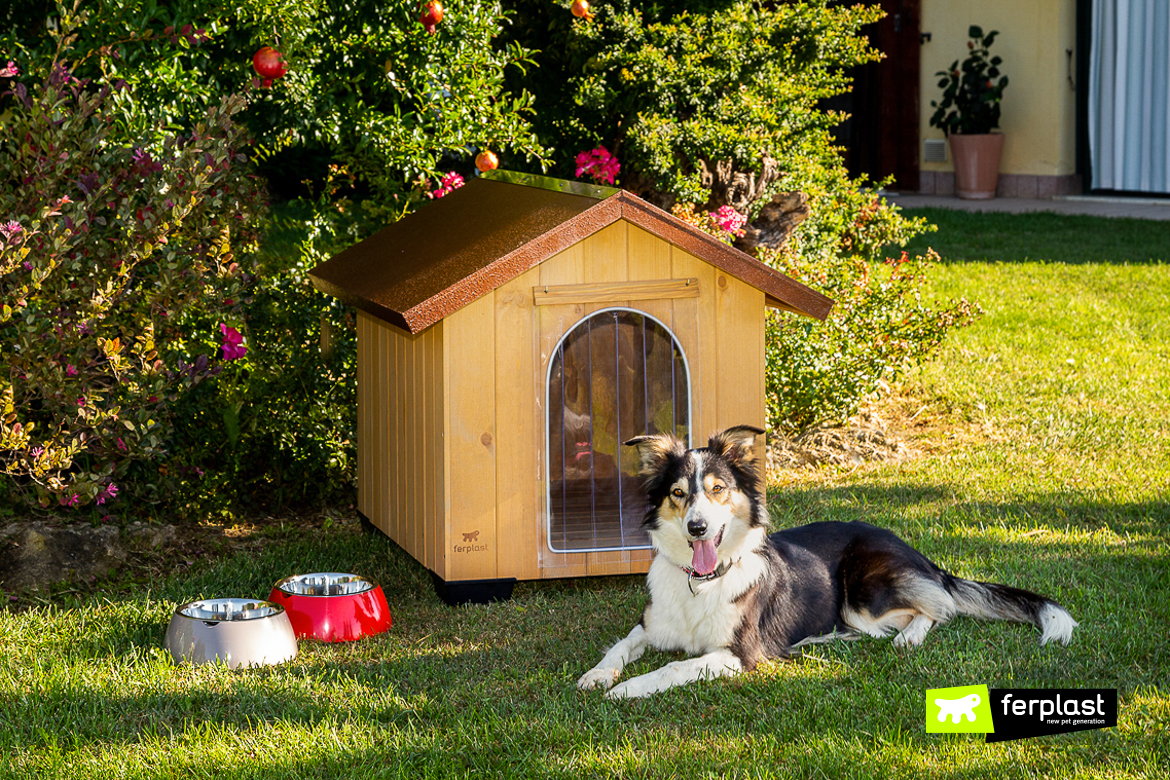 Every dog should have an outdoor kennel, to be able to alternate play with rest and have a place to take refuge. It is important that the kennel has special features that preserve it from the cold and atmospheric agents.