With the arrival of summer, the time has come to choose a suitable pet carrier to take your four-legged friend on vacation. If you have a cat or a small dog, be sure to buy one tailored for him, to guarantee the animal a safe and peaceful journey!
What are the features of a good pet carrier?

A trip by car, plane or train, the journey from home to the vet, to dinner with friends … there are many occasions in which a pet carrier can be useful. Finding the one suitable for your faithful friend can become difficult given the wide offer, however there are some basic parameters that you can take into consideration while preparing to make the purchase.
A good pet carrier must be:
easily transportable;
roomy for the size of the dog / cat;
with easy openings and secure closures;
well ventilated;
with good visibility from the inside to the outside;
easy to assemble and disassemble for cleaning.
Ideal size of pet carrier for small pets
In order for the journey to be as pleasant for him as for you, it is important to give the cat or dog the right space in which he can find the comfort of home and his kennel.
The most important aspect for choosing the right pet carrier is its size. Remember that the furry may have to spend a lot of time inside it, so the container must not be too cramped. The size of the pet carrier must therefore be directly proportional to that of its content, that is, it must be large enough to allow the animal to move and turn easily, to sit and lie comfortably, but without overdoing since the "too much space" can bring the dog to become excessively agitated, thus risking injury.
Jet pet carrier for cats and small dogs
For those looking for a pet carrier for cats or small dogs, we suggest you find your way on the Jet models by Ferplast. This new line of pet carriers has been specially designed for small pets and is available in two sizes: Jet 10, with measures 47 x 32 xh 29 cm, can carry up to 5 kg in weight, while Jet 20, with measures 37 x 57x 33 cm, it can carry up to 8 kg.
Jet is made entirely of plastic, with an original rounded shape, and is equipped with large ventilation grids. It is a robust model, equipped with solid side hooks and safety hooks that allow you to keep the entrance door tightly closed and avoid accidental openings. It can be easily assembled and disassembled to make cleaning and maintenance more practical.
As the eye also wants its part, you can opt for different color combinations: anthracite gray embellished with inserts and details with bright colors such as fuchsia, yellow, taupe and orange.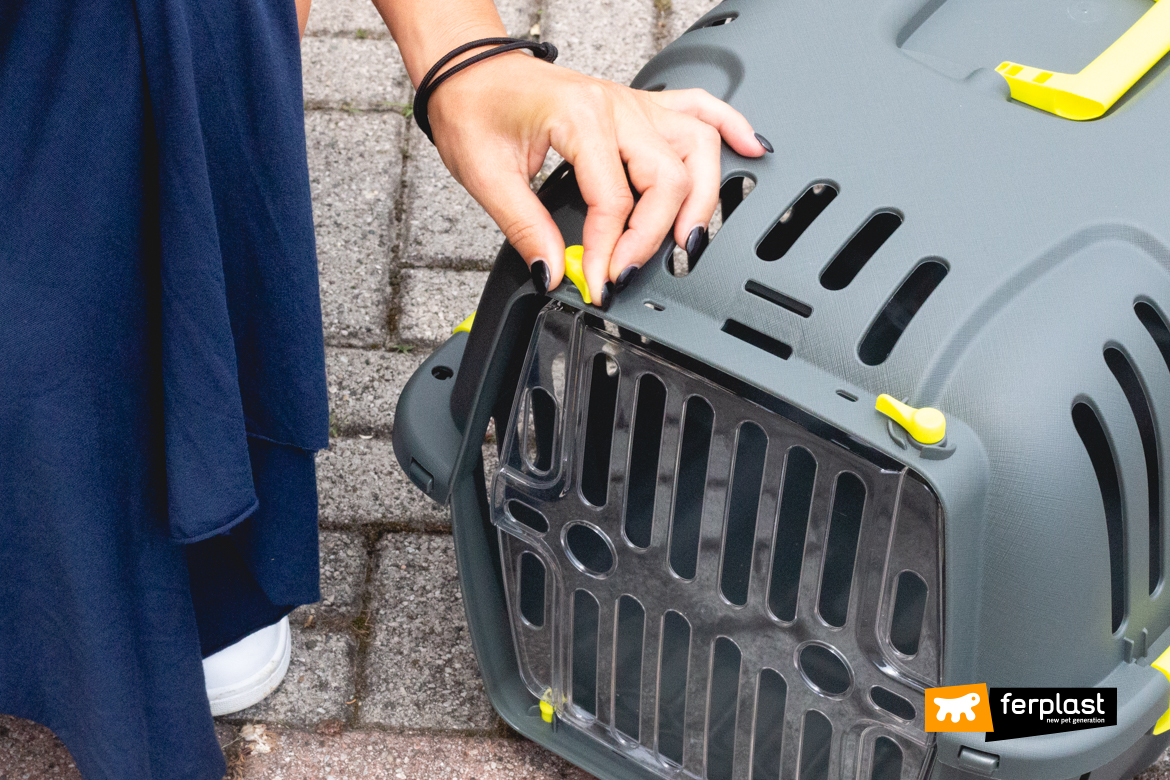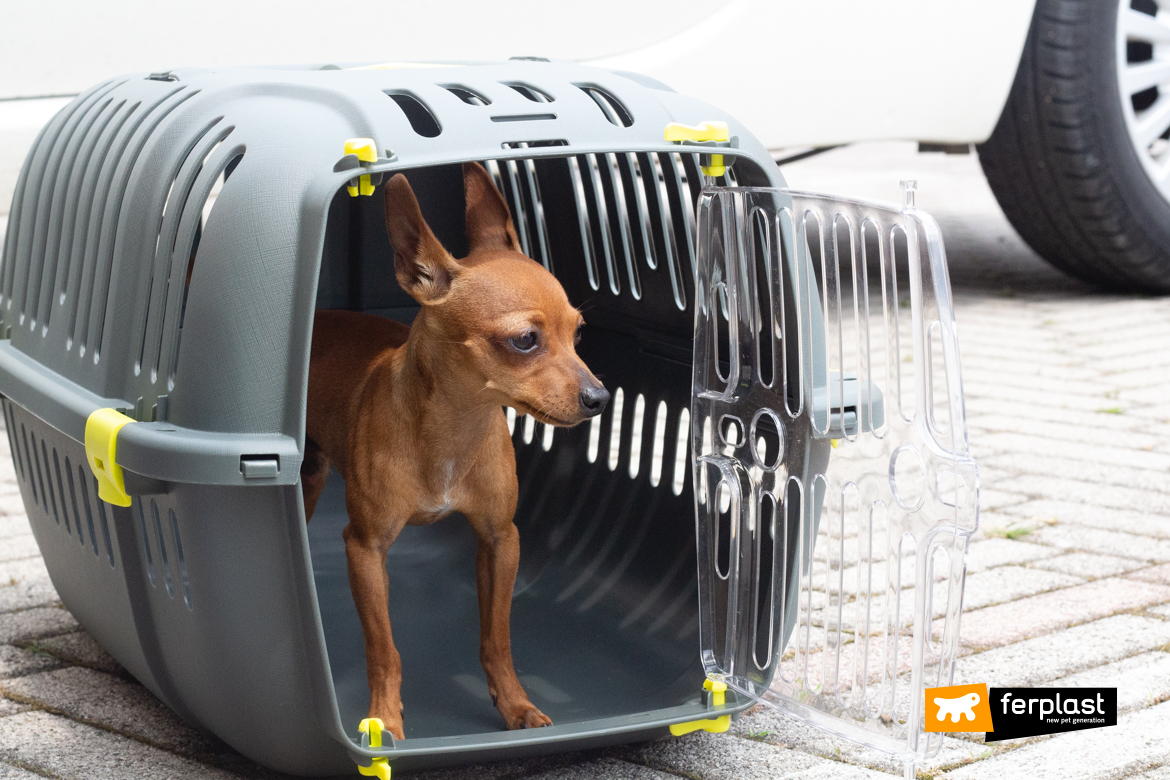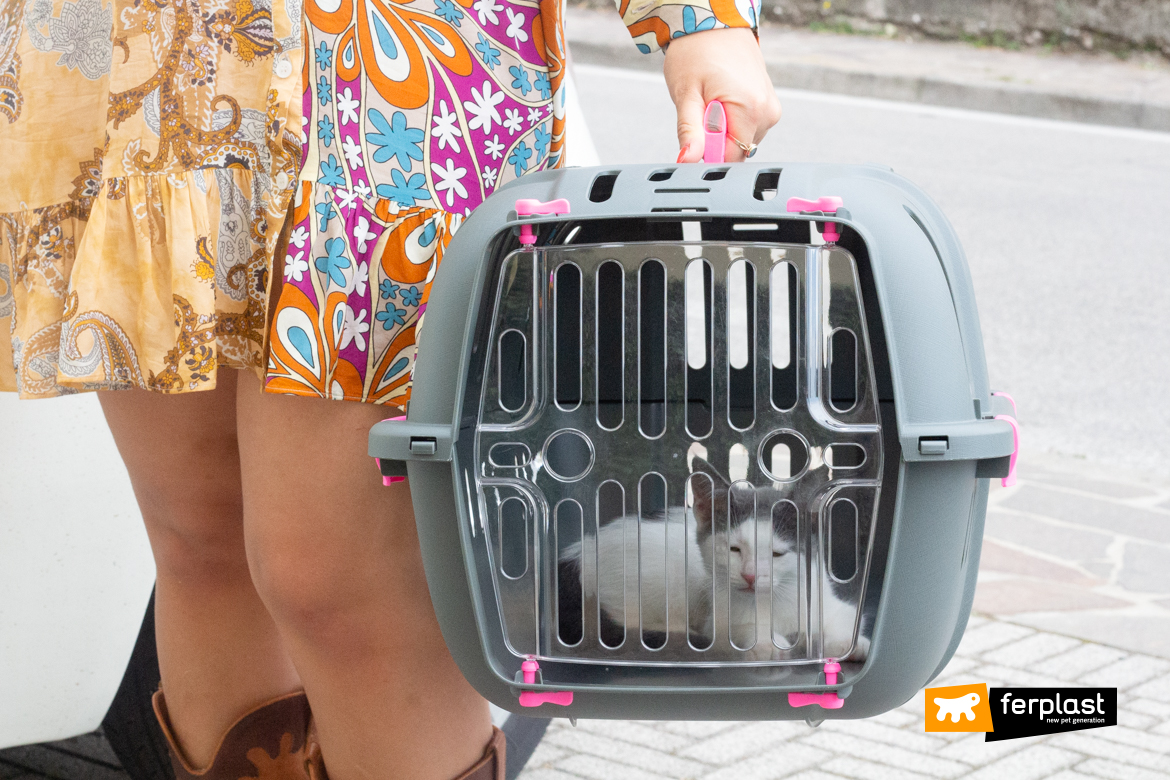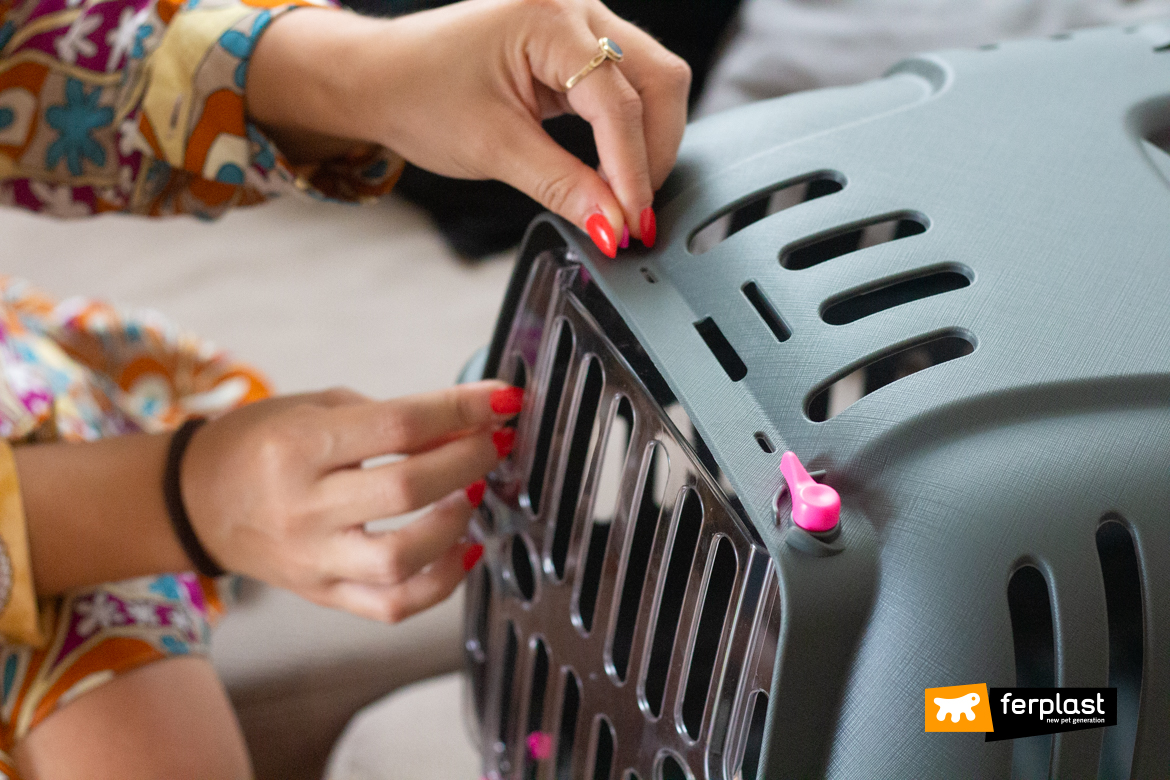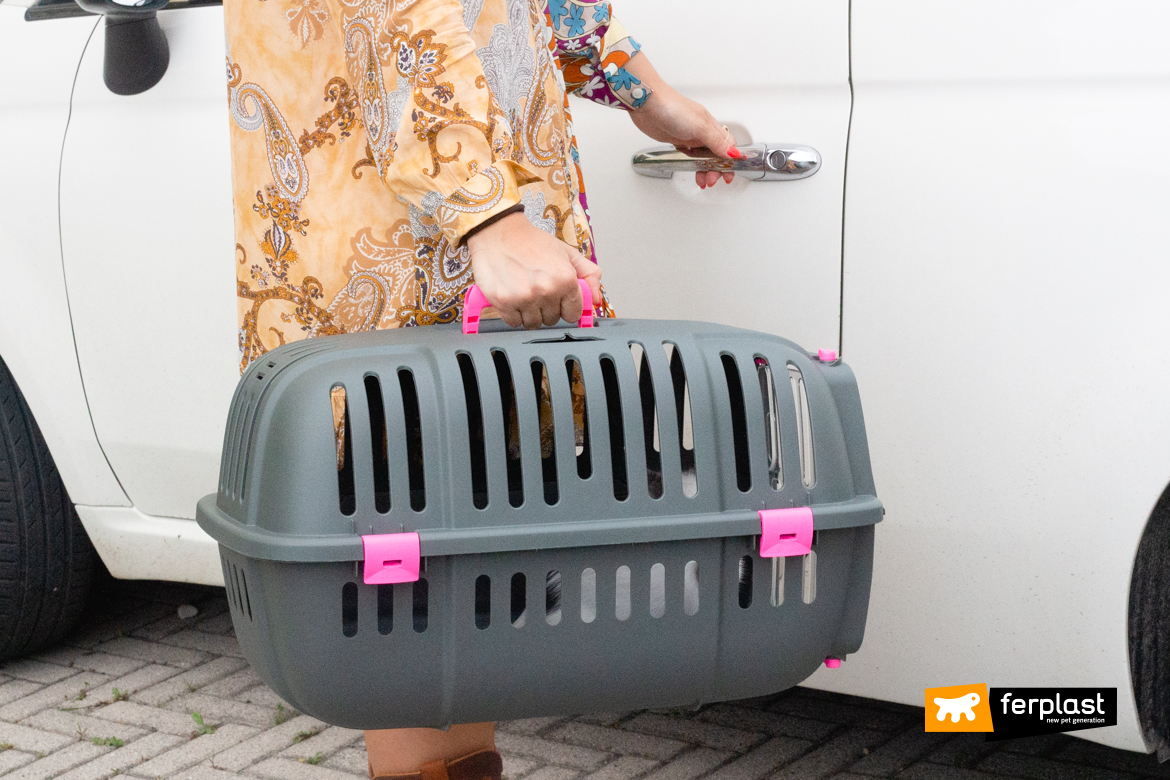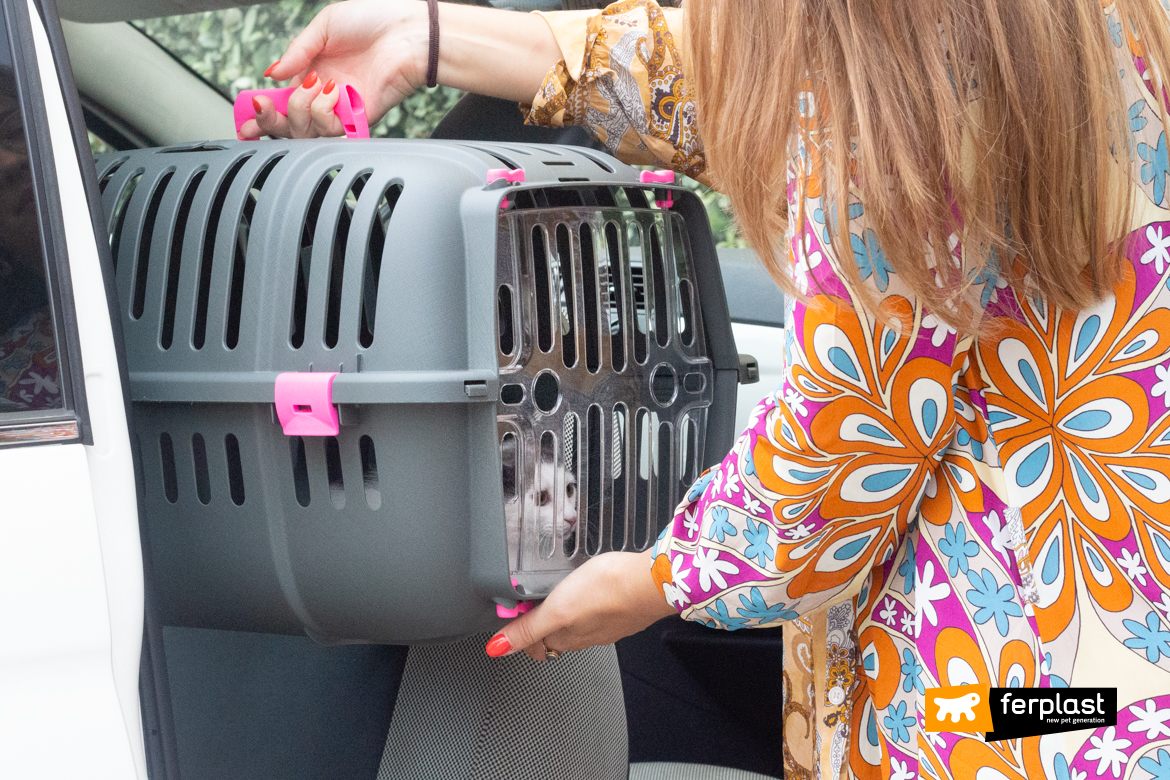 Follow our advice and you will see how the choice of the carrier will become a real breeze!