How should you do when you are obliged to stay indoors and have a dog and / or cat? If you are wondering how to deal with the Coronavirus quarantine in a peacefull and productive way with the furry, you are in the right place!
First of all, you keep calm and, if you can't work from your home, try to take advantage of this moment to rest, charge your energy, plan new projects … and finally spend a lot of time with your pet.

How to entertain a dog at home
Staying indoors for many consecutive days can become frustrating for us and our four-legged friend. Dogs are animals that need to go out for walks several times a day, but if you can no longer do it – except to take him to do the needs – you need to find an alternative.
1. MENTAL ACTIVATION GAMES AND CLASSIC TOYS
Mental activation exercises are a classic remedy for fighting boredom and are the most important ones for Fido's brain development. You can use, for example, interactive games such as Trea, Explorer and Poker from the Clever and Happy line by Ferplast in which you can hide their favorite treats in the appropriate holes, encouraging the dog to look for them by sharpening his wits!
Treats dispensing rubber toys work in a similar way: the dog will run after the toy and at the same time will rack his brains to open it or to roll it in order to get the prize. You will see how he has consumed all his energies when evening falls!
A nice way to spend useful and happy moments together is by teaching the dog new commands or new exercises, such as "leave" and "give me" or by letting him run throwing the classic ball – in this case only if the space is wide and there are no precious objects nearby!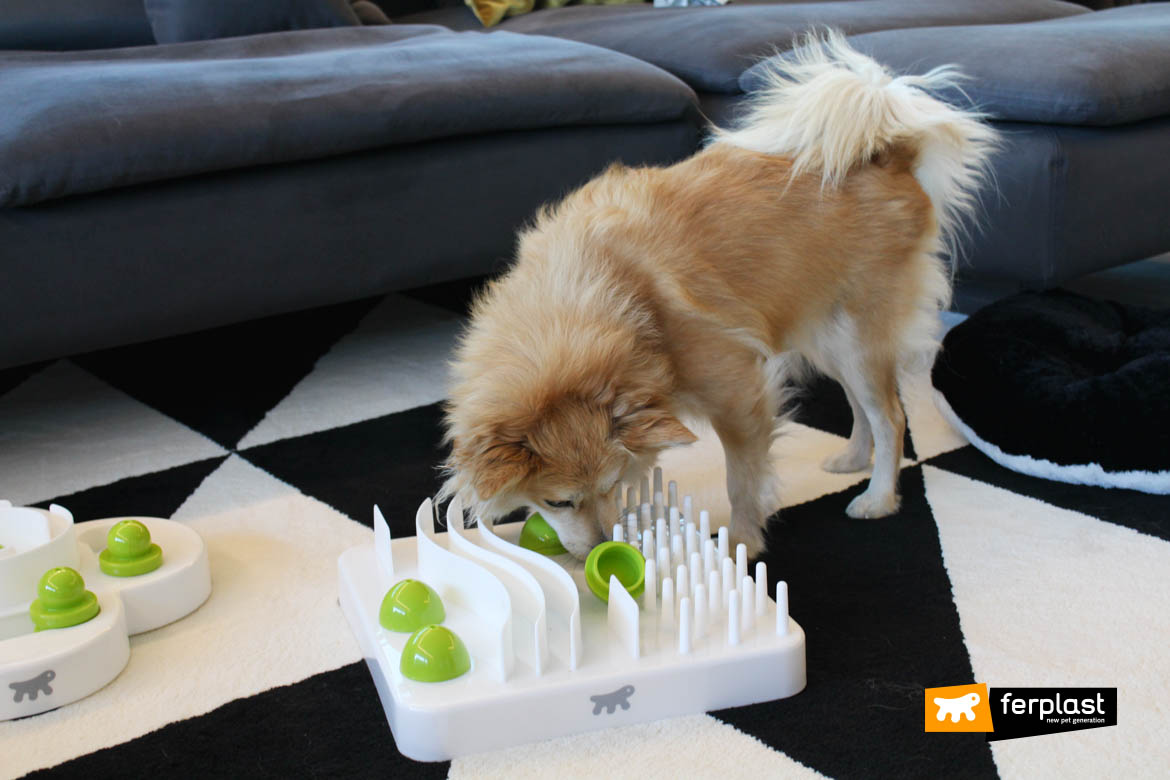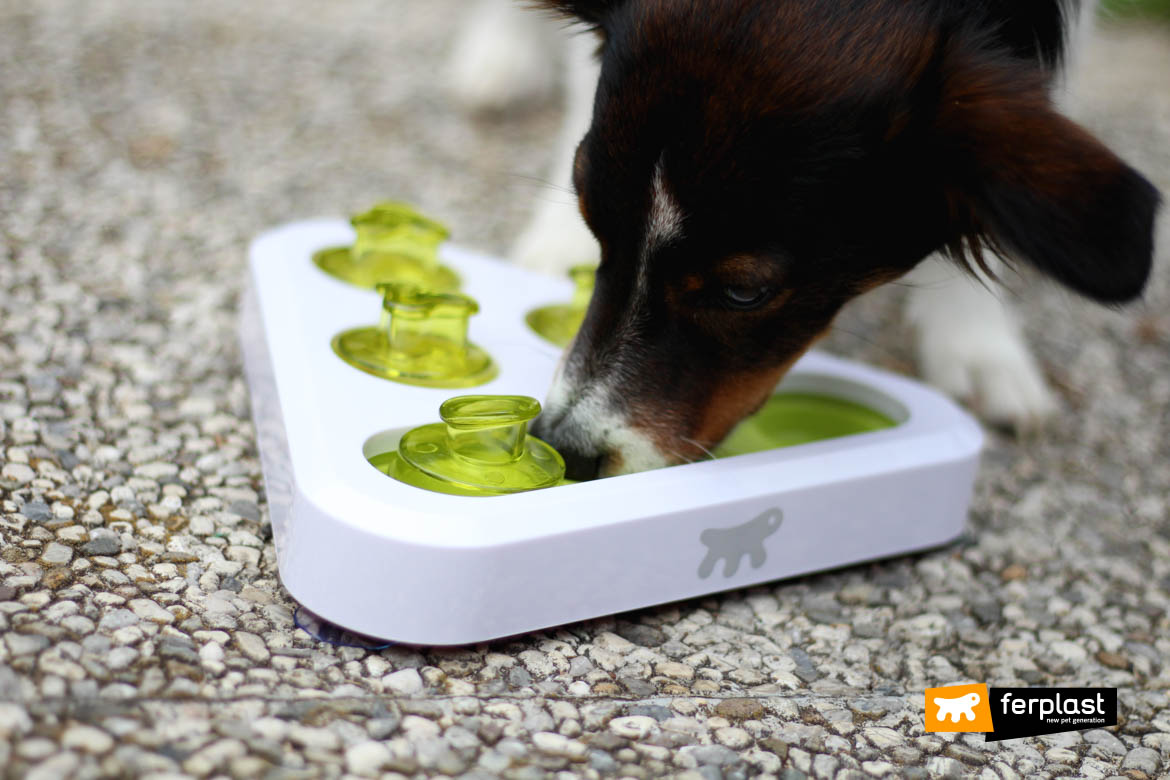 2. MUSIC THERAPY
Playing with a dog does not always imply stimulating or overexciting it: we can also make him relax through music therapy. Put on some relaxing music or music designed specifically for dogs that can be found on Spotify or Youtube, lie down by his side and gently caress him. It will be a wonderful time for both of you.

How to entertain a cat at home

A little enterprising spirit and a lot of imagination are exactly what you need when you must necessarily spend time at home. Have fun cooking or why not play with your cat! Cats sleep many hours, so it will be enough to devote half an hour a day to games and all the rest of the time to cuddles.
1. ROUTESAND CIRCUITS WITH LUMINOUS BALLS
Ferplast's Labyrith and Turbine are both modular toys designed to stimulate the interest of the feline and keep it always active and in perfect health. Feathers, lights and sounds will drive him crazy with joy!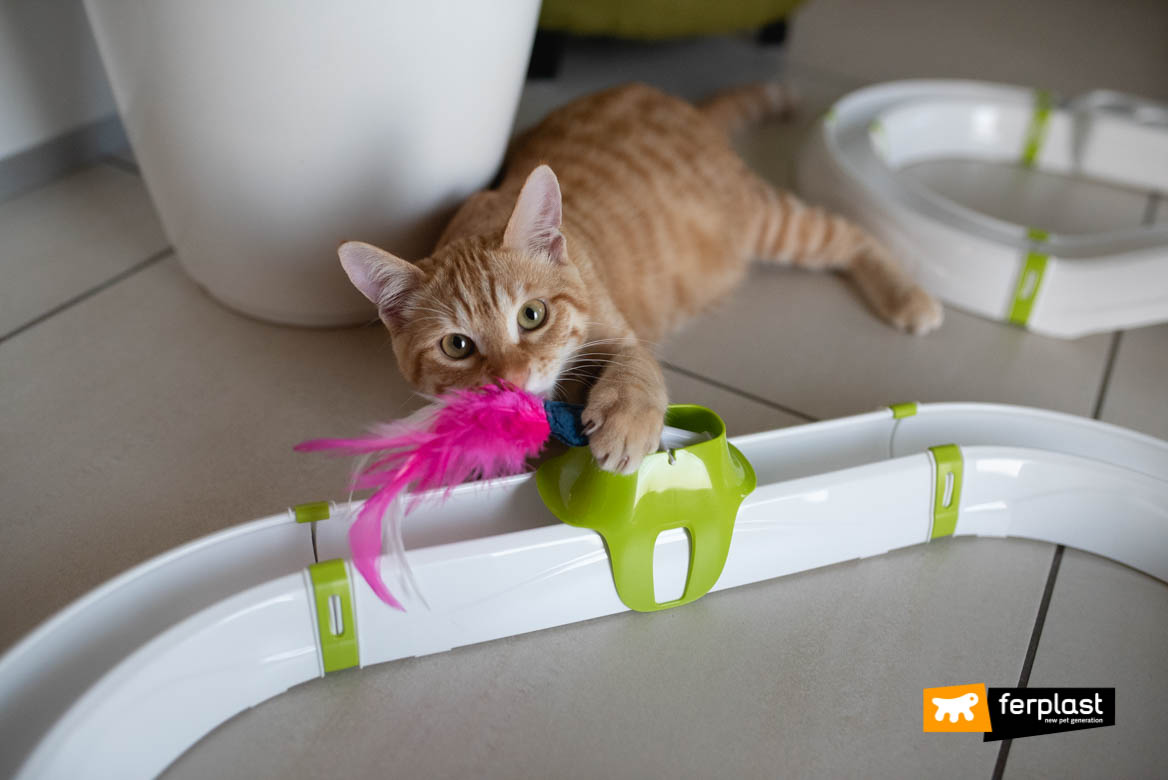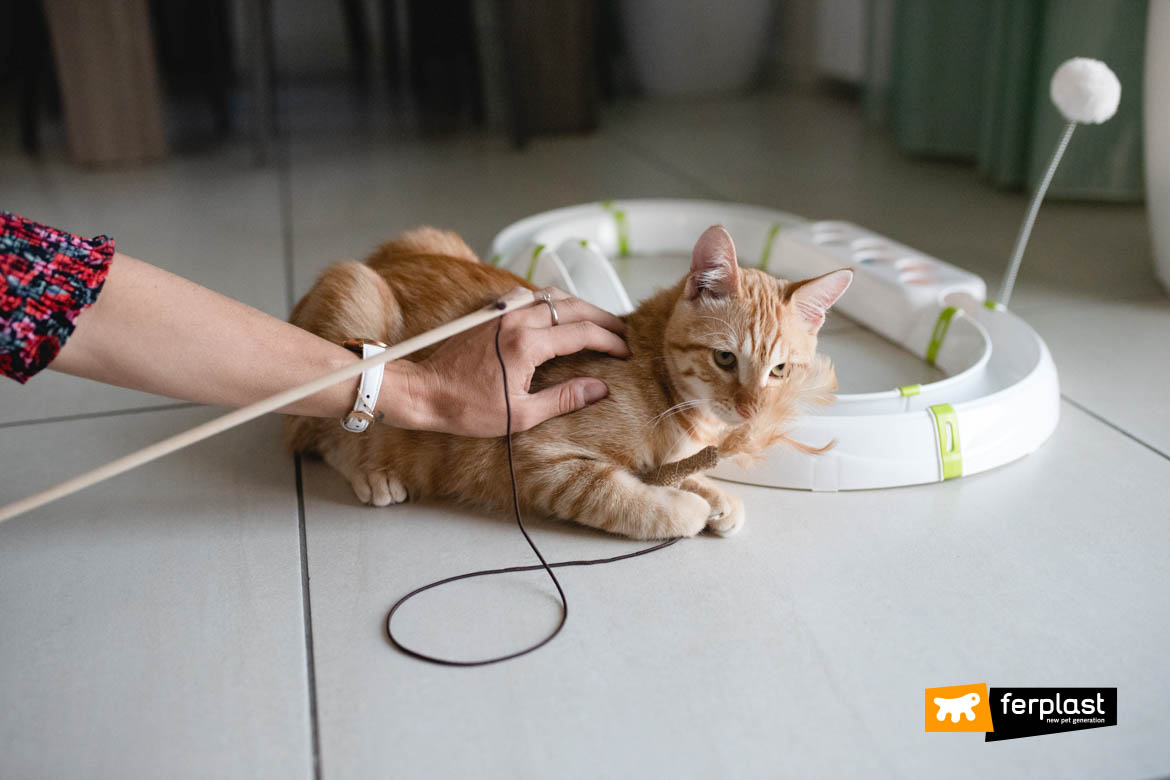 2. MULTI-FLOOR SCRATCHERS AND GAMES
If the cat does not have a garden with trees in which to sharpen his nails you must absolutely get a scratching post: in addition to keeping the claws efficient, it serves to stretch the muscles and strengthen the legs. Buy the multi-storey scratching post, with house and fun area: he will have eyes only for that!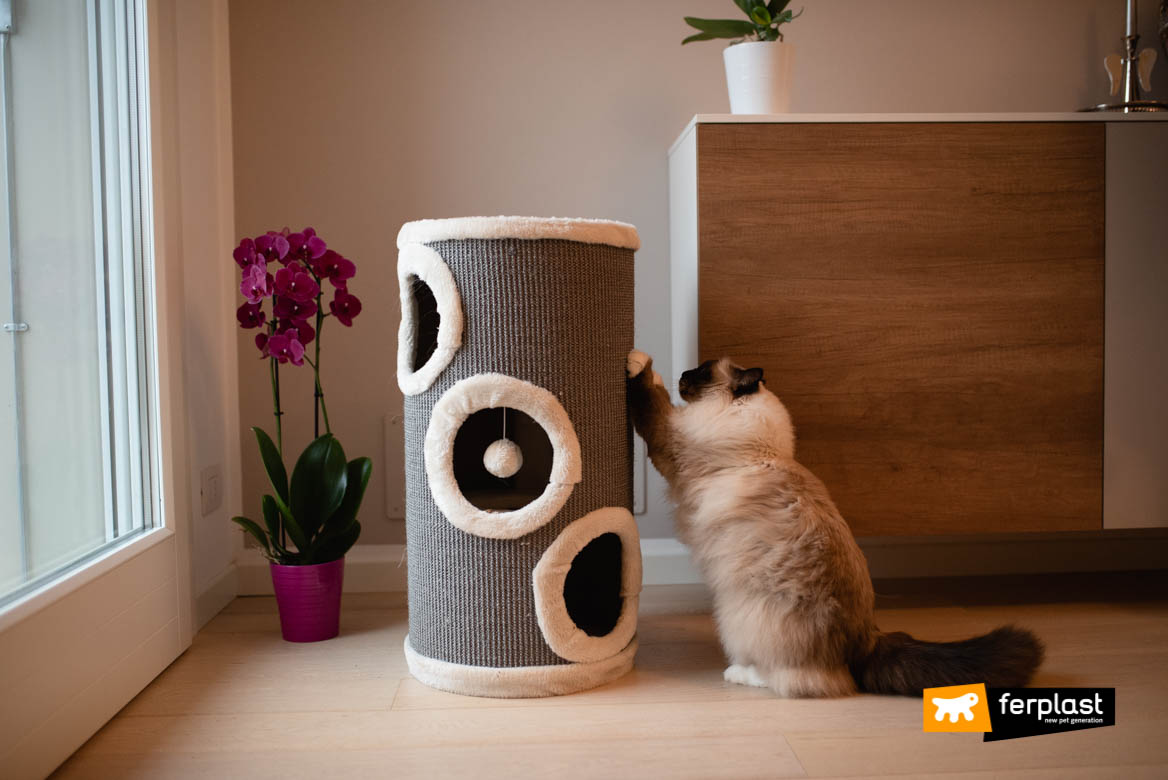 3. SOFA AND CUDDLES
What to do in quarantine? You can keep busy in various ways, making up for all those books you wanted to read for some time, listening to music and watching old TV series. In the meantime, however, make your cat sit down comfortable on your legs or belly, pamper him and talk to him. The heat given off by the body will relax it a lot, infusing peace and well-being to you too!