So, you've decided to get yourself a hamster or two. Before you bring him (them) home, make sure you have more than just a bare cage to house him in, he'll need some basic accessories to make his new home cosy and functional.
Hamsters are lively little creatures that need plenty of space and toys to play with in their cage, not to mention stretch their little legs, especially at night!
Let's take a look at the things they require to make life in your home pleasant and healthy.
A SPACIOUS and PRACTICAL CAGE, like Laura by Ferplast. The cage should be large enough for the hamster to have plenty of room, and, very important, it must be easy and quick to clean. The hamster should obviously get plenty of time outside of the cage too, in a safe room in the house. Ferplast's Laura hamster cage is fully equipped with accessories and has a plastic floor that can be easily detached and cleaned. It also comes with a handy ledge on which you can make a relaxation zone for your new friend.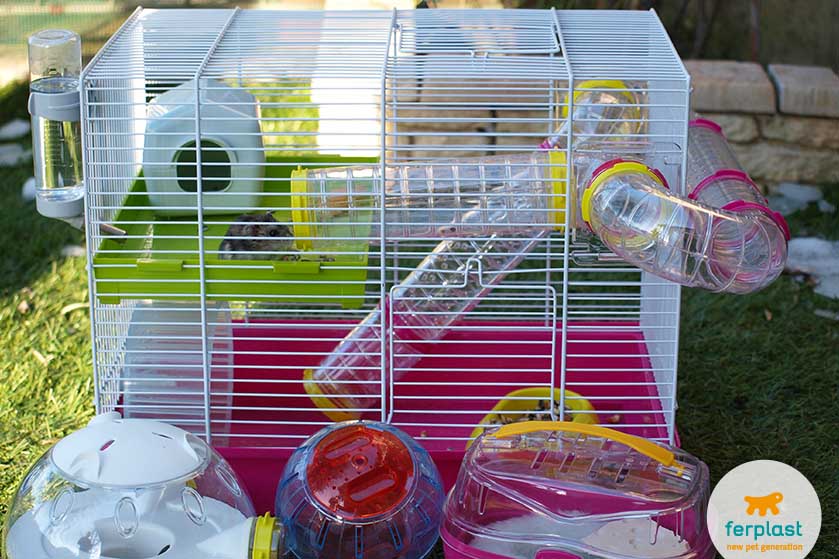 FOOD and WATER dishes are also of vital importance. These are basic accessories that are often sold along with the cage, as in the case of Laura. If they weren't included, they would have to be bought separately. And it's a good idea to have two food dishes – one for kibbles and another for fresh food. Never leave your hamster without water, especially in the summer. Make sure the water is plentiful and always clean and fresh.
WHEELS exist so that the hamster gets all the exercise he needs and to prevent him from getting bored. It can be attached to the bars of the cage or a steady base. Some cages, like Laura, come with the wheel already mounted inside.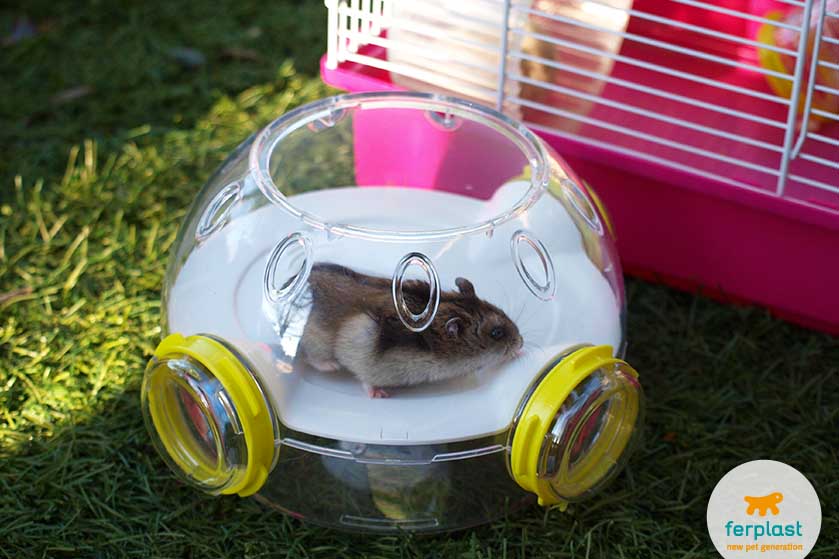 TOYS TO CHEW ON, like GoodBite Tiny&Natural, should always be available to them so that their teeth don't grow too long. Goodbite Tiny&Natural chewables do not alter his diet in any way. They are completely safe if swallowed and made of 100% non-toxic, ecological and biodegradable material that cannot develop moulds or pathogenic agents.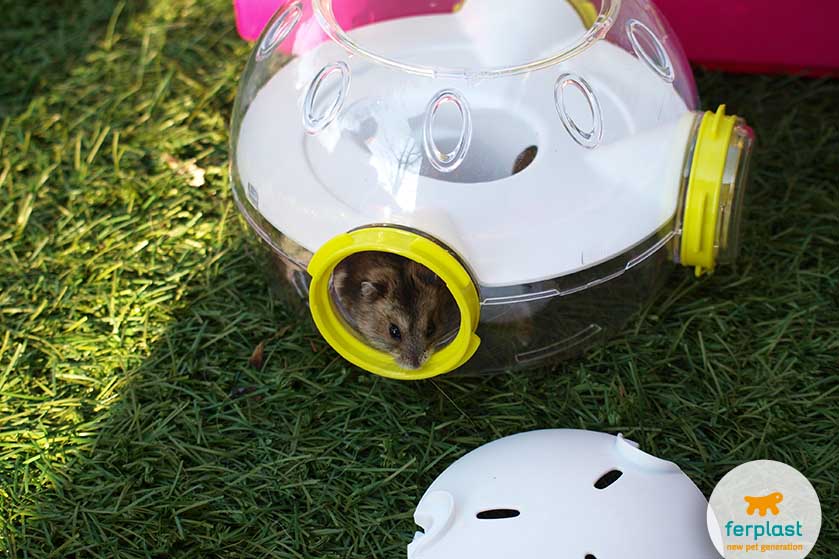 TUBES and EXTERNAL HABITATS can be attached to the cage and will provide the hamster with even more space in which to move around and keep busy. Tubes and external modules can be attached at will to all modular cages: the Lab living unit for hamsters, for example, is made of transparent plastic and lets you keep an eye on your hamster at all times. This cute module comes with a hatch you can open to pet your soft furry pal.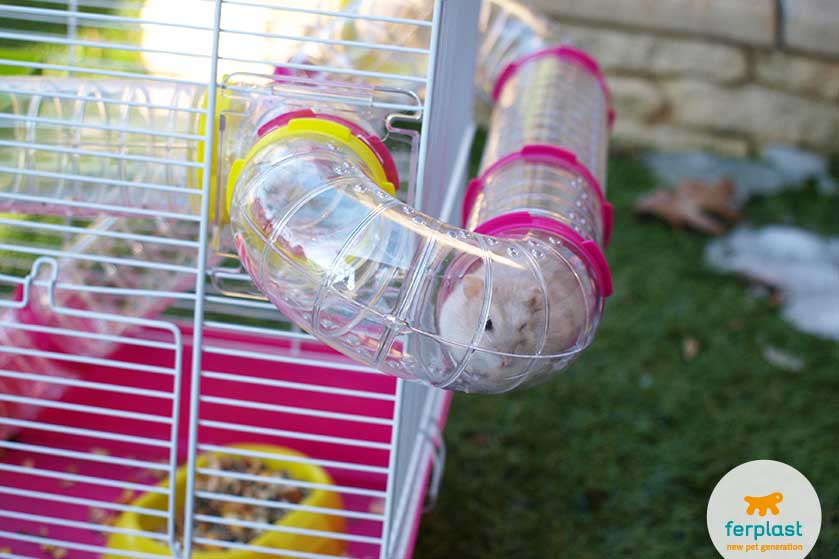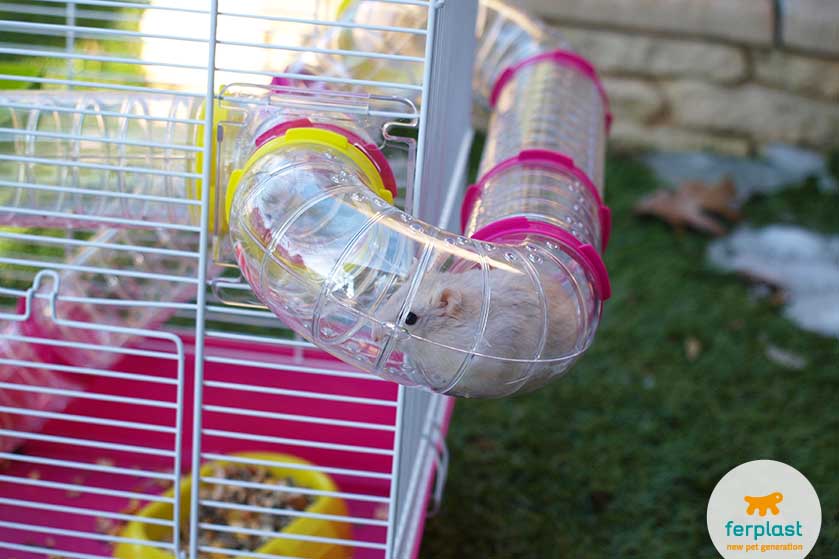 Now all you have to do is bring your new moustachioed friend home with you!