The rabbit's diet changes in summer because they really suffer the heat and tend to eat less.
These small furry animals suffer greatly from the high temperatures and therefore, just like us, have a lower appetite during the hot season. This is how their diet changes in summer.
Feeding the rabbit
The rabbit is an herbivore, and his diet should be rich in grass, leaves, hay, shoots, flowers, bark and plant foods. It is always better to feed rabbits with natural or organic food. So if you're switching from an industrial to a natural diet, take your time to avoid intestinal blockages due to the rabbit's diet being abruptly altered.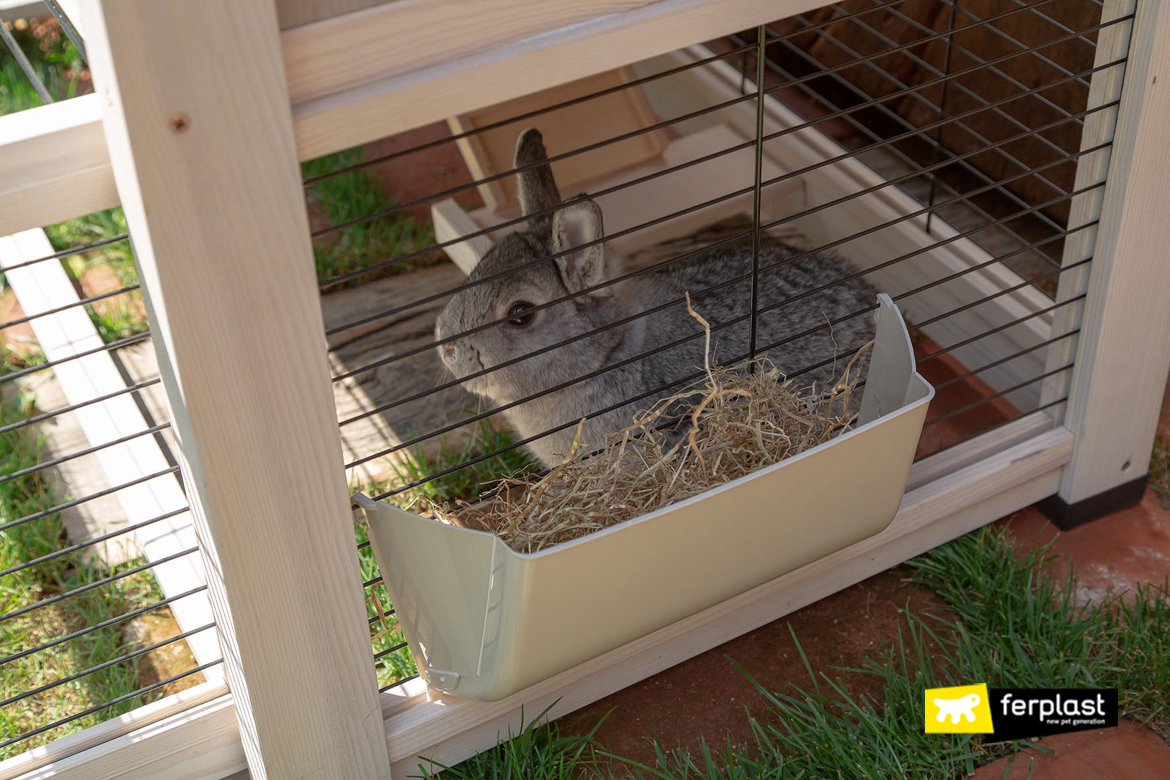 Feeding your rabbit in summer
To help your rabbit cope with the summer heat, you can incorporate into his diet water-rich vegetables and fruit: romaine, belgian, curly, escarole, endive, gentilina, valerian and cucumbers. Courgettes, tomatoes and peppers are rich in water but also in vitamins and are therefore suitable for rabbit nutrition in summer. Fruits such as melon, apple, mango, seedless watermelon, kiwi, strawberry, cherry, peach and apricot should be eaten in moderation as they are very sugary. Fruit and vegetables can be fresh, but never cold from the fridge.
Accessories for rabbit feeding
One of the must-have accessories to put in your rabbit's cage is the feeder. Roger by Ferplast is made of plastic and is designed to be attached to the mesh structure of the cage. It can contain straw, hay and food in general. In summer, it is also important to keep an eye on your rabbit's hydration. It is therefore a good idea to always provide your rabbit with a fresh water drinking bottle such as Drinky, which has a stainless steel spout with a ball valve and a practical attachment system.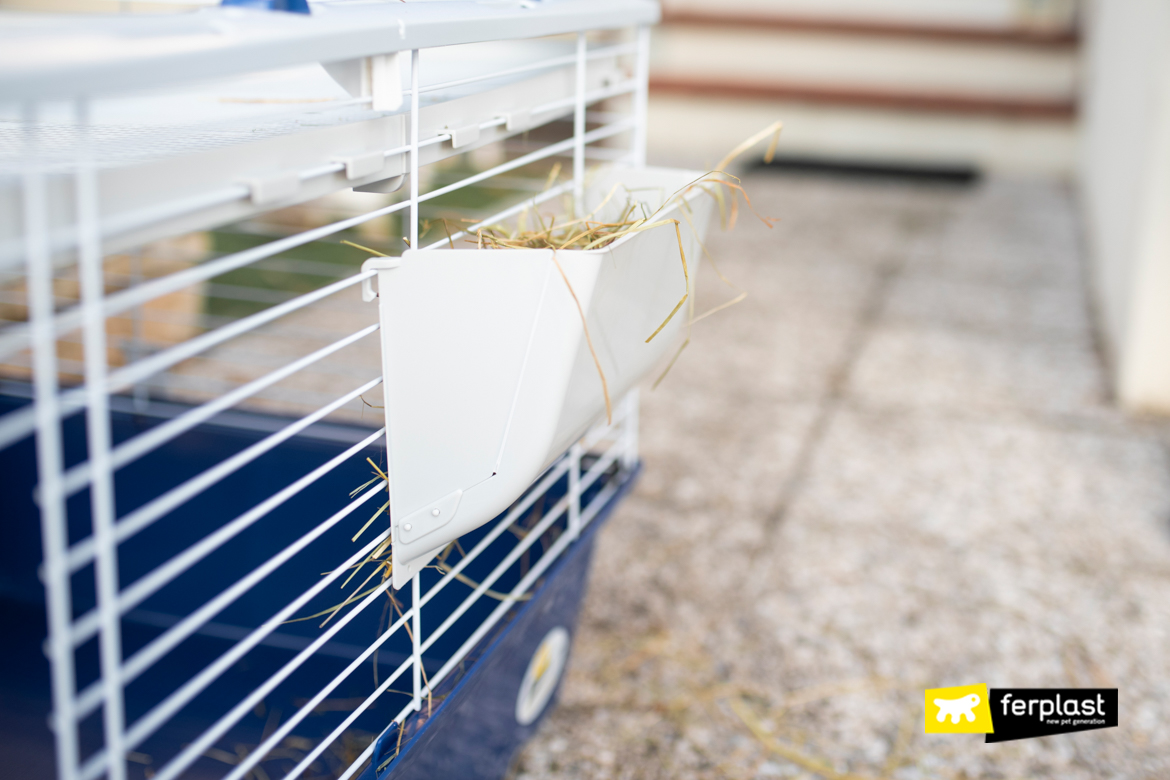 A rabbit's diet in summer is affected by hot temperatures. With the right measures, however, your rabbit will be able to have a healthy and tasty diet during the summer.