When talking to dog trainers about dog training, they often suggest dog kennels and crate training. The kennel, or dog crate, is an ideal tool to be used with a calm approach in order to get the dog used to it.
The education of a puppy, or even an adult dog that has just arrived in a new home, takes time and the use of a dog kennel can make it easier. However, it's necessary to proceed with small steps.
Crate training goals
The dog kennel is a tool for in house use or to carry the dog on travels. It is designed to help your dog manage his needs and learn to recognize his own space. The Ferplast dog crate Superior,  for example, has a separator that can be moved as your dog grows, adapting to all stages of growth. The kennel, therefore, is not a tool to be used only in puppy's first months but is also useful when the dog becomes an adult. Once your dog has become accustomed to its use, he will see it as a shelter where he can relax and not be bothered by the outside world.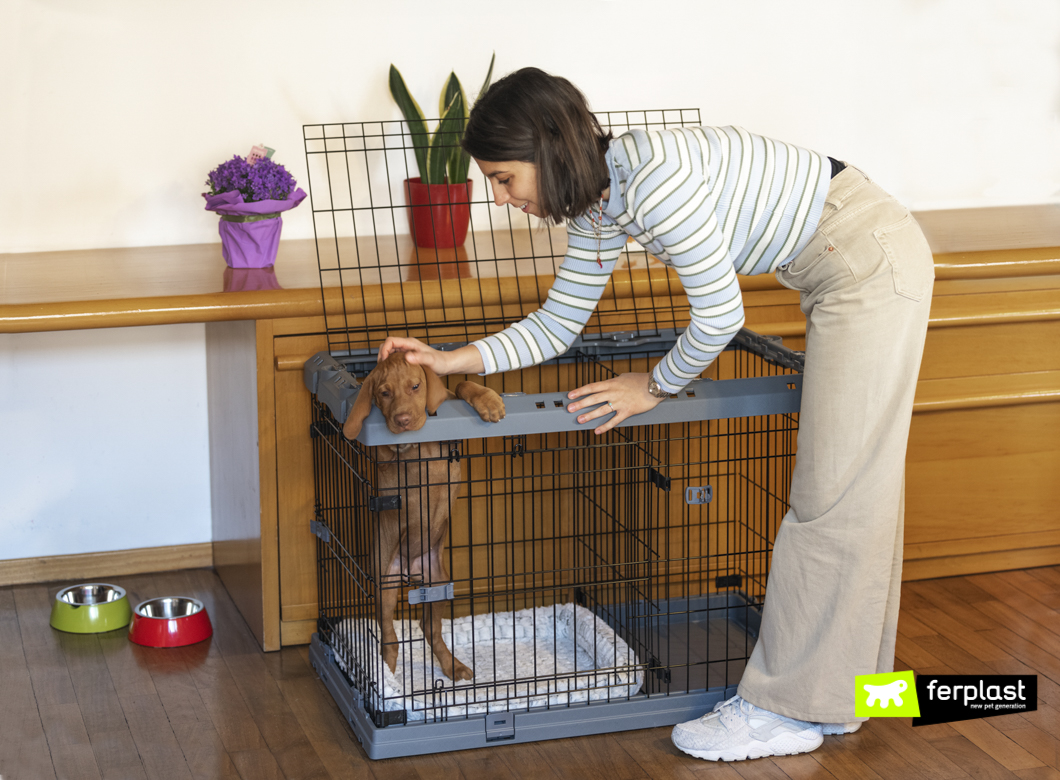 Getting your dog used to the crate
To facilitate the process of training your dog in the crate, it is necessary to proceed in stages.
Have short training sessions
The dog crate can be used when you are away from home and your dog is left alone. However, it is a tool that should not be used for long sessions and, especially at an early stage, it is important to be supportive.
It is important to keep an eye on the time. Your dog may not be able to retain his needs if left in the crate for too long. With short sessions, however, your dog will be able to keep his crate clean and will learn to do his business only once he's outside.
Do not force the dog
It is important to never force your dog into the crate, especially if he is agitated. For the first few times, it is advisable to encourage your dog to enter the crate in a calm situation. In this way he will see the kennel as a place to rest in. It is best to start with a ten-minute stay and then gradually increase the stay. In the beginning it is helpful to keep the door of the crate open so that the dog doesn't get afraid of it.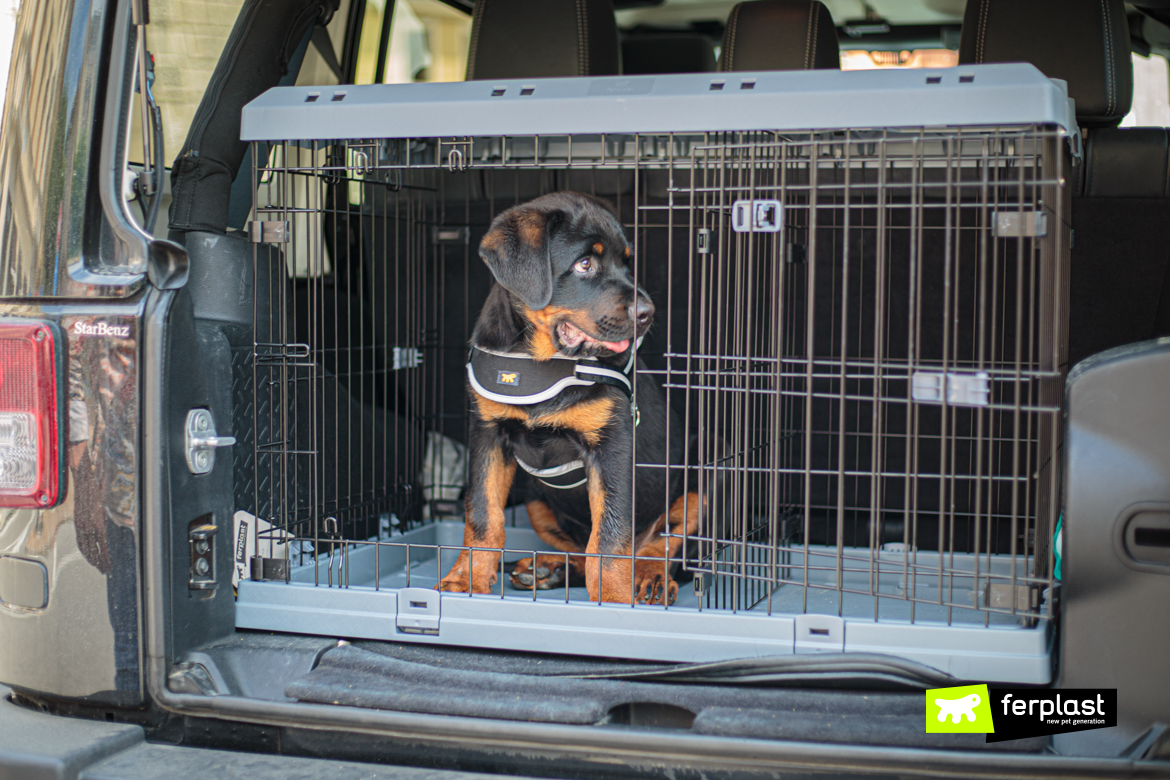 Making the kennel comfortable
In order to approach crate training and make the crate a safe and cool place for our dog, it is important to create a comfortable environment. To do this, we can place his favorite cushion and toys inside the kennel to prevent him from getting bored. The ideal solution for Superior by Ferplast is the Tender mattress, made of ecological fur, with increased internal padding at the edges and a non-slip bottom. Or the tech fabric's version, Tender Tech, which is scratch-resistant and water-repellent, with removable padding.
Avoid food stimuli
It's best to avoid putting food or stimulating your dog to enter the kennel with treats. Food stimulation can have the opposite effect. Instead, put in chewable toys such as Goodbite Natural, available in different flavours and shapes, to keep your dog busy and at the same time help his oral hygiene.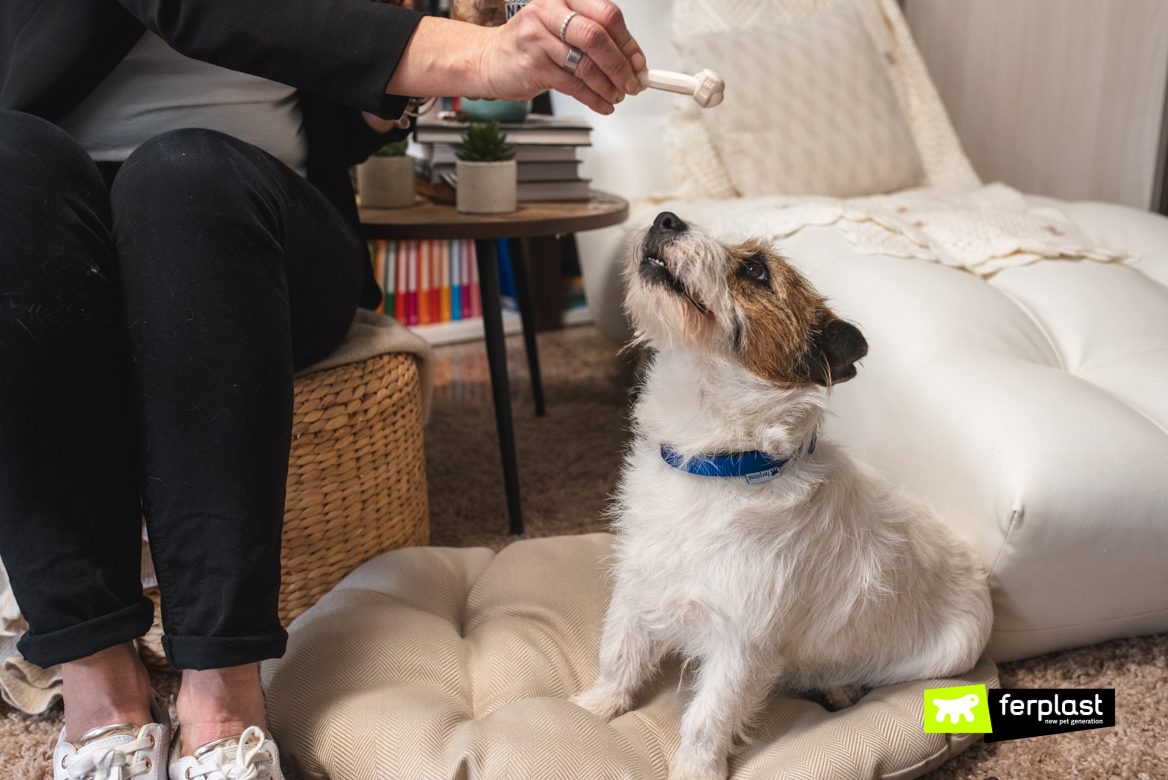 Encourage your dog
Finally, to get your dog used to the kennel, show enthusiasm when he enters and be neutral when he leaves. In this way the dog will associate entering the crate with a positive reaction and will be inclined to repeat the action.
Crate training for dogs requires patience and consistency. Your puppy needs to be supported and guided through its use in order to use it properly and make it his favorite place of refuge.