If you have a sweet tooth any occasion can become an excuse to indulge in some sweets, especially Carnival! With the angel wings, fritters, cannoli and doughnut holes all around us, it is impossible not to give in to temptation. Why not include your four-legged friends in the celebrations? Here is a super light, vegan recipe for dog fritters.
INGREDIENTS
250 g of organic all purpose or whole oat flour
1 teaspoon of baking soda
Non-dairy milk as needed
A pinch of cinnamon
Seed oil
1 Banana
PREPARATION
To make one portion of dog fritters you must first pour the flour, baking soda, milk and a pinch of cinnamon powder into a large bowl. Once the ingredients are added, mix together until you have a batter that is soft but not too liquid. You can use a fork or speed things up with an immersion blender; next, add the oil and the banana, and blend until the mixture is velvety.
Using flour to make the batter less sticky, transfer spoonfuls of dough into the half-spheres of a silicone bun-pan. Once all of the compartments are full, bake in a conventional oven preheated to 180°C for 25 minutes. If your oven is fan-assisted, bake for about 15 minutes at 160°C.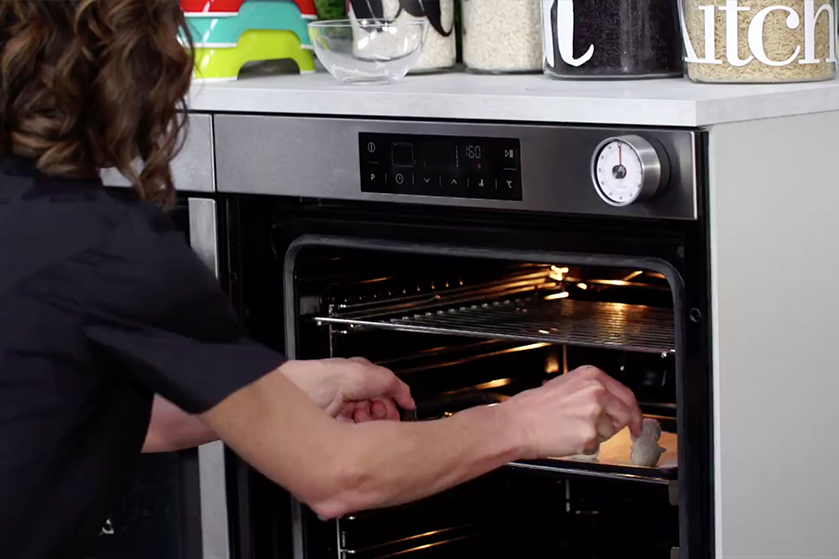 Be careful! Before giving some to your furry friend, let them sit in the oven and make sure they are completely cooled.
An alternative idea your fur-buddies might enjoy that is satisfying to the belly and the palate. Put yourself to the test and send us photos of your creations. We are curious to know what your four-legged friends will think of the results!