The Maltese is one of the most beloved and well-known dog breeds, especially by the elderly and by children. In addition to being a white fluffy ball of fur that looks as sweet and angelical as it can be, the Maltese is also a life companion for those in search of a cuddly dog that is always following you around. How about we learn more about this nice little guy?
Unlike what you may think, the Maltese is not named after Malta. Its origins are Italian – more precisely, it is named after an ancient Sicilian town called Melita. Thanks to their liveliness and sharpness, they were employed at the docks and on ships, where they were put in charge of hunting mice.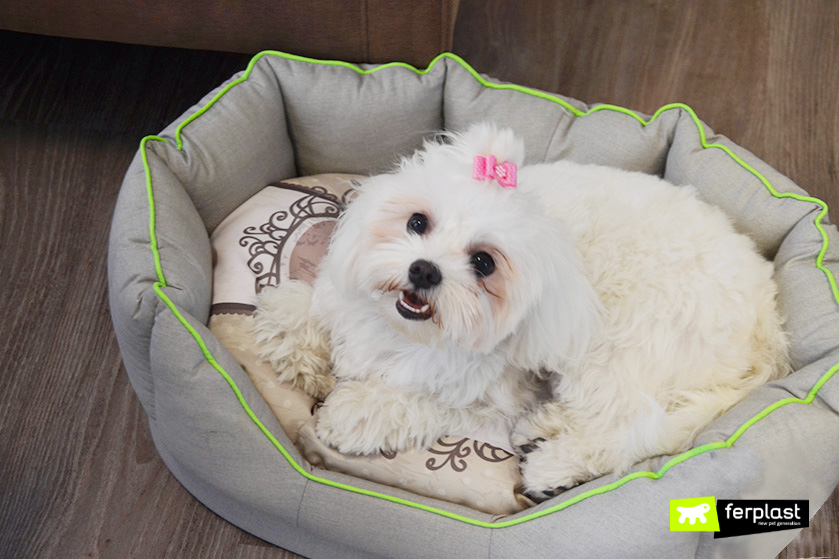 From the anatomical point of view, the Maltese is a small dog that does not exceed 25 cm of height and 4 kg of weight. They are easily identifiable by their long, silky, glossy white fur that sometimes grows over their little black eyes, giving them a silly, lovely look. Their small, round nose, their rough, pink tongue… How can anyone resist them?
Although tiny, these dogs are strong and decisive: loyal to their owners, they keep as close to their family as a shadow, and are ready to defend them from anything and anyone. Being a playful and patient breed, the Maltese creates a great bond with children. Your little ones will find in the Maltese a true friend with whom they can share their happy moments!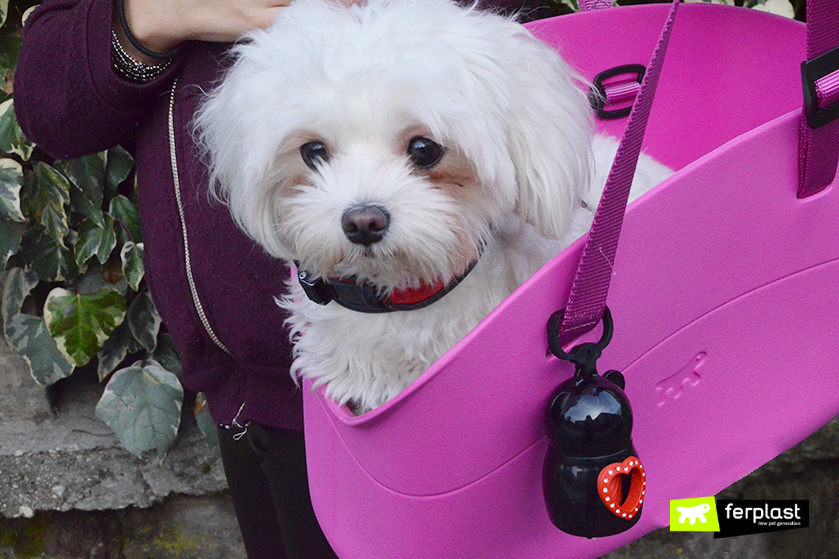 One of the many qualities of the Maltese is its intelligence: they're very quick to learn, and are also great observers, which is why they're often classified as perfect guardian dogs. Of course, the smallest of noises can trigger a barking fit!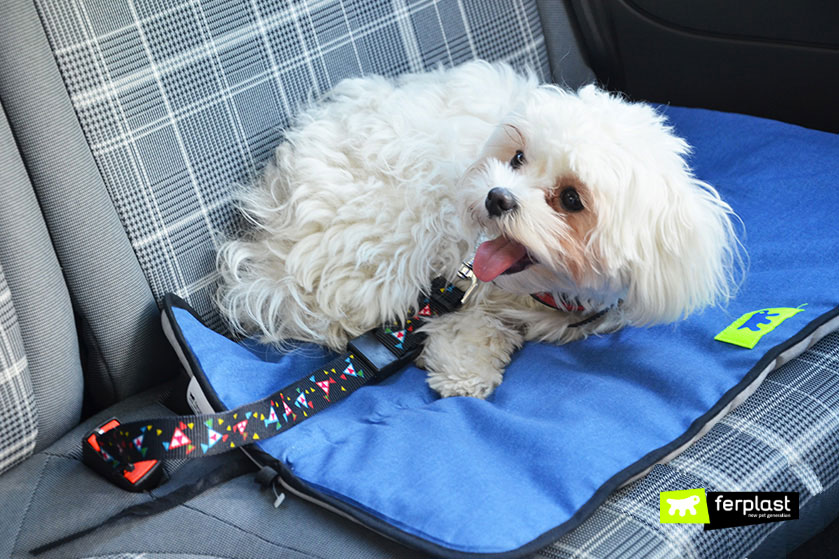 Although this breed adapts well to life in a flat, they love to spend their afternoons outdoors – just like Trilly, by now one of Ferplast's mascots! She loves going for walks, whether on her leash or in the colourful With Me carrier bag, all over downtown with her friend Nicole. She also loves going with "mummy" Laura to the salon, where she sits god and still in her comfortable Fiore couch, patiently being petted and pampered by other customers.
Have you also fallen in love with this sweet white ball of fur?