How many things can we do in the company of our dog? If you love dogs and sports, there are dozens of sports and activities of all kinds that can be your thing! We've selected a couple of unconventional sports you can practice with your dog. Start taking notes!
Speed sports
SLEDDOG
Sleddog is simply a sled race with dogs, in winter or in snowy areas, and usually employ dog breeds such as Siberian Husky, Samoyed, Alaskan. As a sport, it's available in four different categories: sprint, medium distances, long trail, and stage race. Sleddog is becoming increasingly popular as an activity to be enjoyed in the company of one's dogs, to bask in one's freedom in nature. Sled dogs do it spontaneously thanks to their innate willingness to run and have fun, and should never be put under pressure.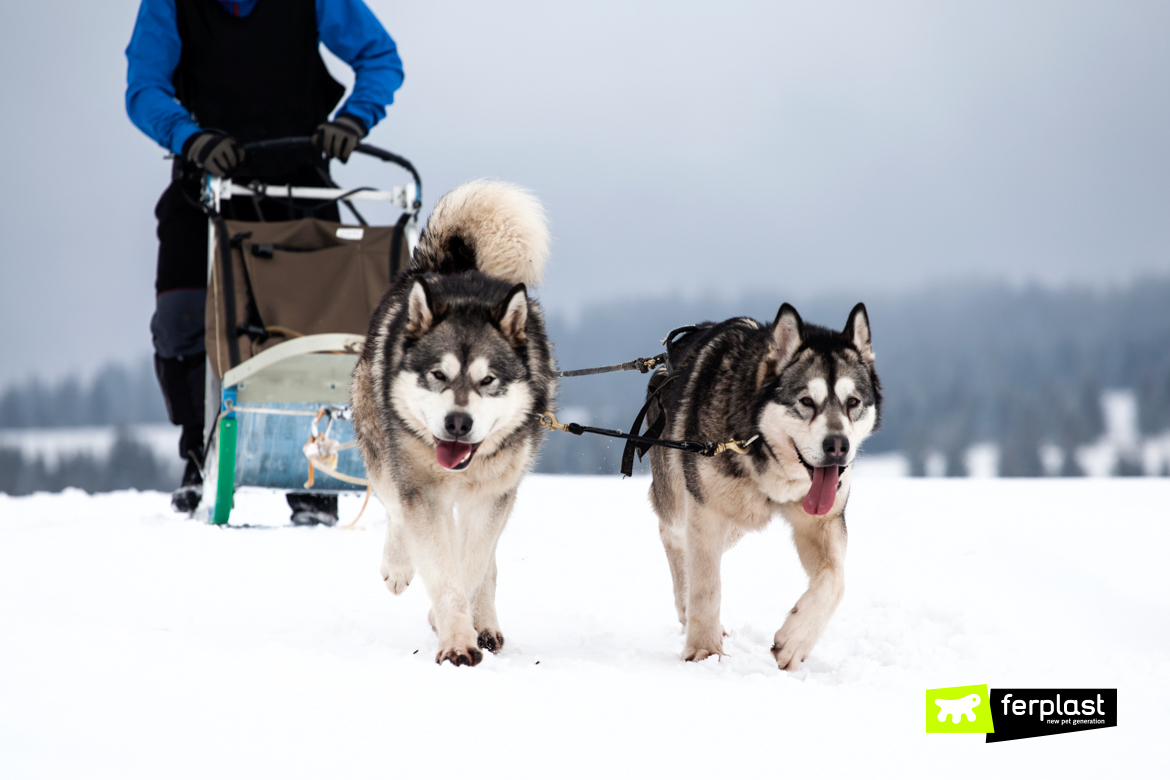 CANICROSS
In Canicross, dog and owner are in close contact, as the dog is hooked to a belt at the owner's waist. They basically walk at the same pace, creating more and more complicity between them. This is a perfect sport for all dogs, when the weather is nice, up a hill or along paths and tracks away from cars and other passers-by. Here, too, there are official competitions and championships at a European level.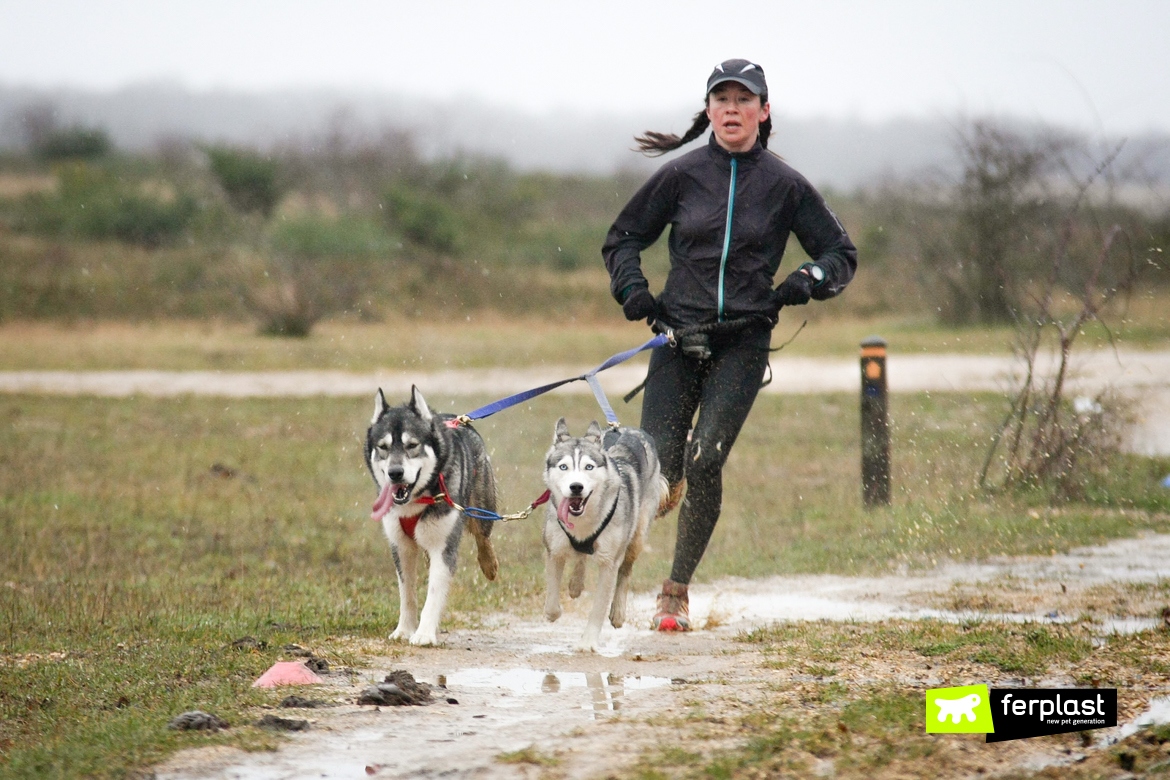 FLYBALL
Flyball is a game played by teams consisting of several dog-owner pairs (usually 4-6). It's played outdoors and the goal is to have all team members to complete a circuit with 4 obstacles, one of which includes the dog catching a tennis ball launched by the flybox, a "ball-throwing" machine activated by a rival dog, using a paw. Just like in all relay races, the dog's job is to run to catch the ball and take it back to the start line, after which the next participant can leave.

Agility sports
DISC DOG
When a dog's agility meets her owner's skills. In Disc Dog, the handler throws a frisbee and the dog jumps up to catch it in the air, without allowing it to touch the ground. In this sport, too, there are many possible variables: in freestyle, acrobatics and tricks are worth extra points, while in the distance category the winner is the one who throws the frisbee further. A fun way to play and compete in the company of your dog!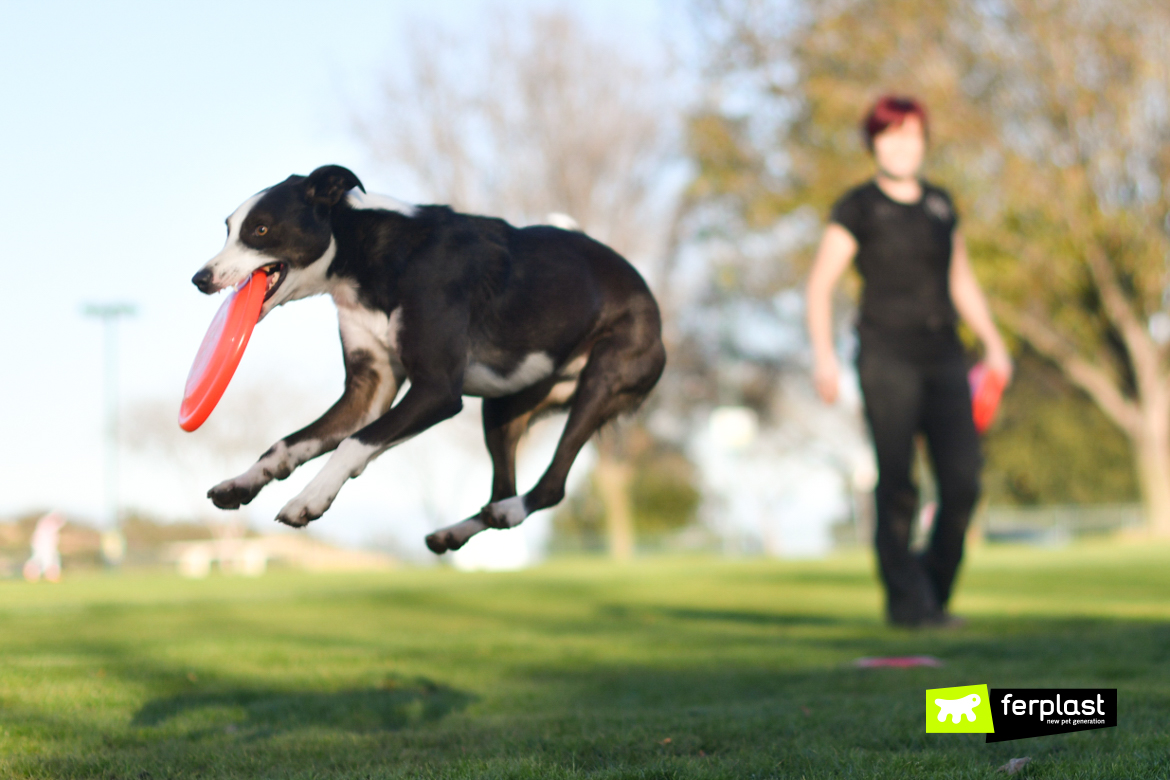 DOGDANCE
Dog Dance is the most appropriate activities for dogs and humans with rhythm in their blood. The handler asks the dog to carry out exercises and figures in time with the music, presenting a creative, innovative and original choreography capable of highlighting teamwork, artistic, athletic, spectacle skills, and interpretation style of the soundtrack. It's important to specify that the dogs are never forced to make any unnatural move or anything that makes them look ridiculous!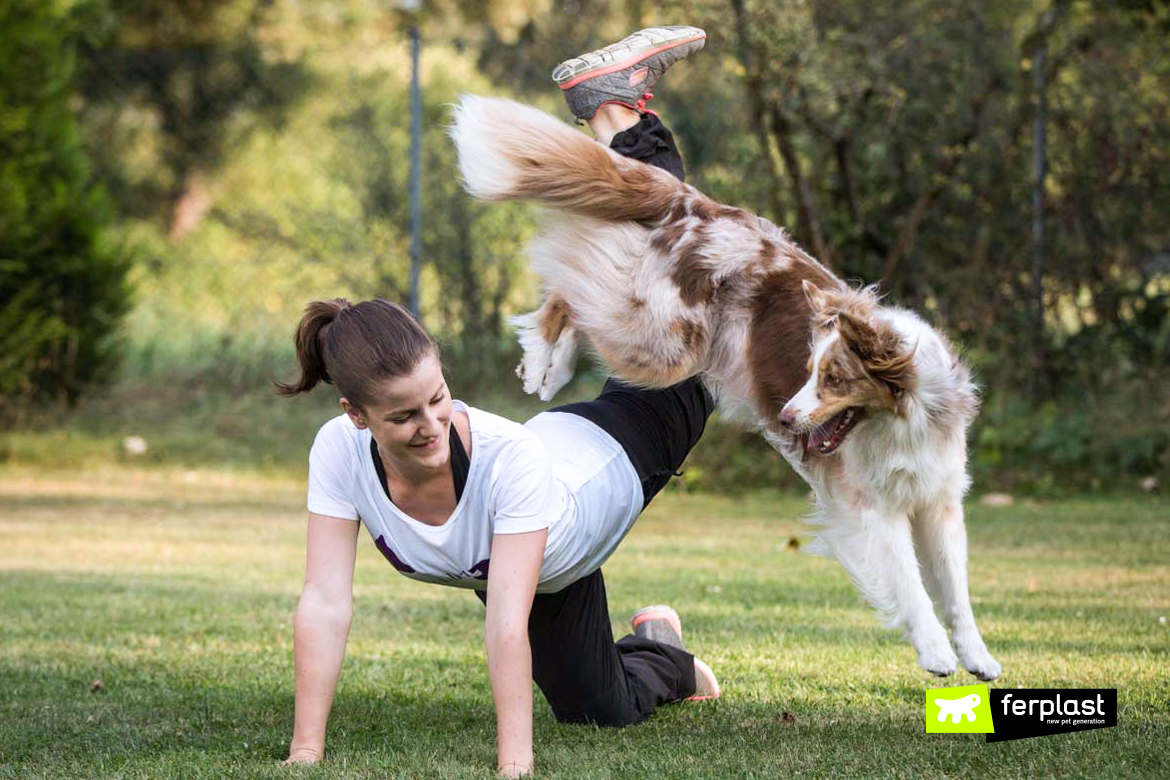 DOG TREKKING
Dog Trekking is becoming more and more popular. Start with simple walks in the woods, then move on to trekking in the mountains and finally, for those who are more experienced and braver, rock climbing at high altitudes with your dog. Dog Trekking is an activity available for everyone, from adults to children, something that gives you the possibility to discover nature from a different point a view, all the while socialising with your dog. But be careful, proper equipment is necessary at all times!

Olfactory sports
NOSEWORK
Dogs have a highly developed sense of smell. Some breeds in particular seem to have been born to save the world with their olfactory skills! A sport created to practice this is Nosework, which focuses on developing the relationship between dog and handler through olfactory games, looking for traces, people and lost objects. In this activity, concentration, communication and trust between dog and human are key factors, and the dogs do all the physical work, but the handler's job is to guide the dog in the best possible way.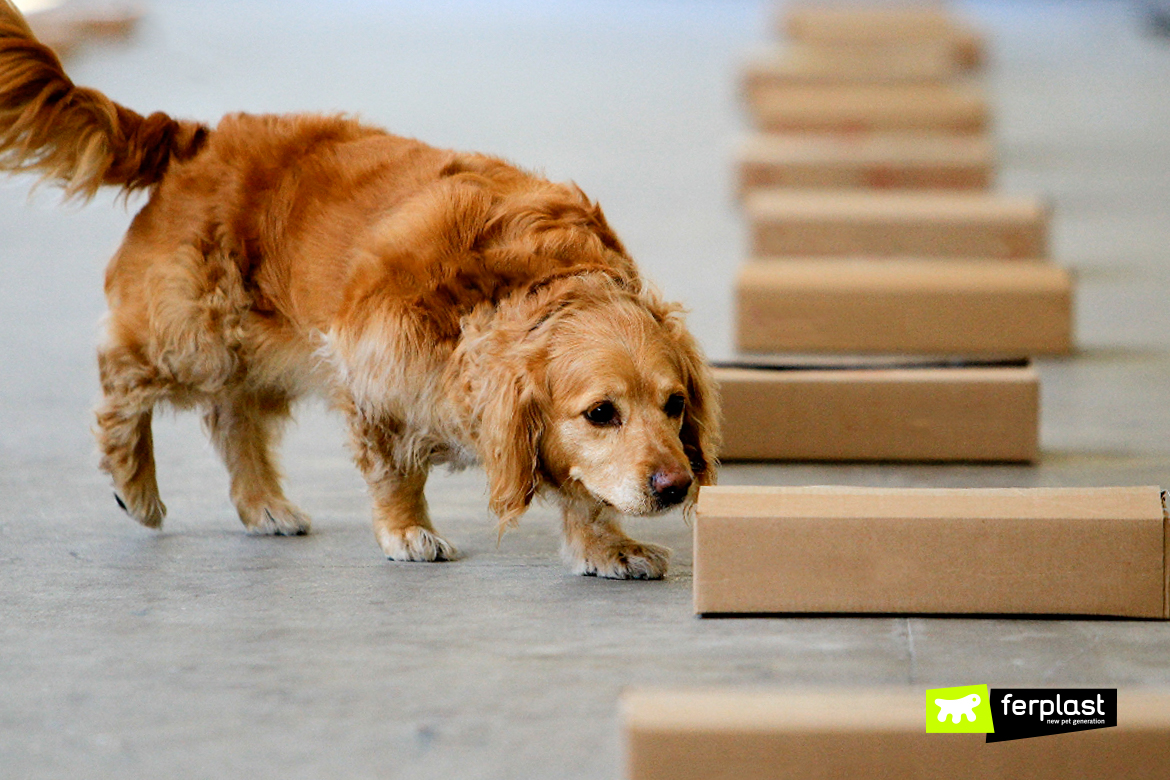 Soon we'll be giving you more details about each of these different sports! Do you know any other interesting sport with dogs?