When a dog eats too quickly, his health can be affected, but greed is not good for us too! If your four-legged friend tends to gorge himself with croquettes every time you present him with a full bowl, he has developed an incorrect food habit, which must be absolutely correct.
If the dog eats too quickly, he can risk not digesting and therefore encountering a very serious problem, namely gastric torsion (stomach twisting), an acute, unpredictable and very serious onset syndrome, which can cause irreparable consequences on the four-legged.
Here's how to calm a voracious down dog in 5 simple steps.
1. SELF CONTROL
To prevent the dog from getting upset when he understands his food is coming, and from stimulating a very strong desire for food, we must try to keep the dog as calm and relaxed as possible, avoiding to excite him even with the tone of voice. Self-control – ours and of the furry – is essential! Urge him to sit quietly and only after he has calmed down offer him the bowl.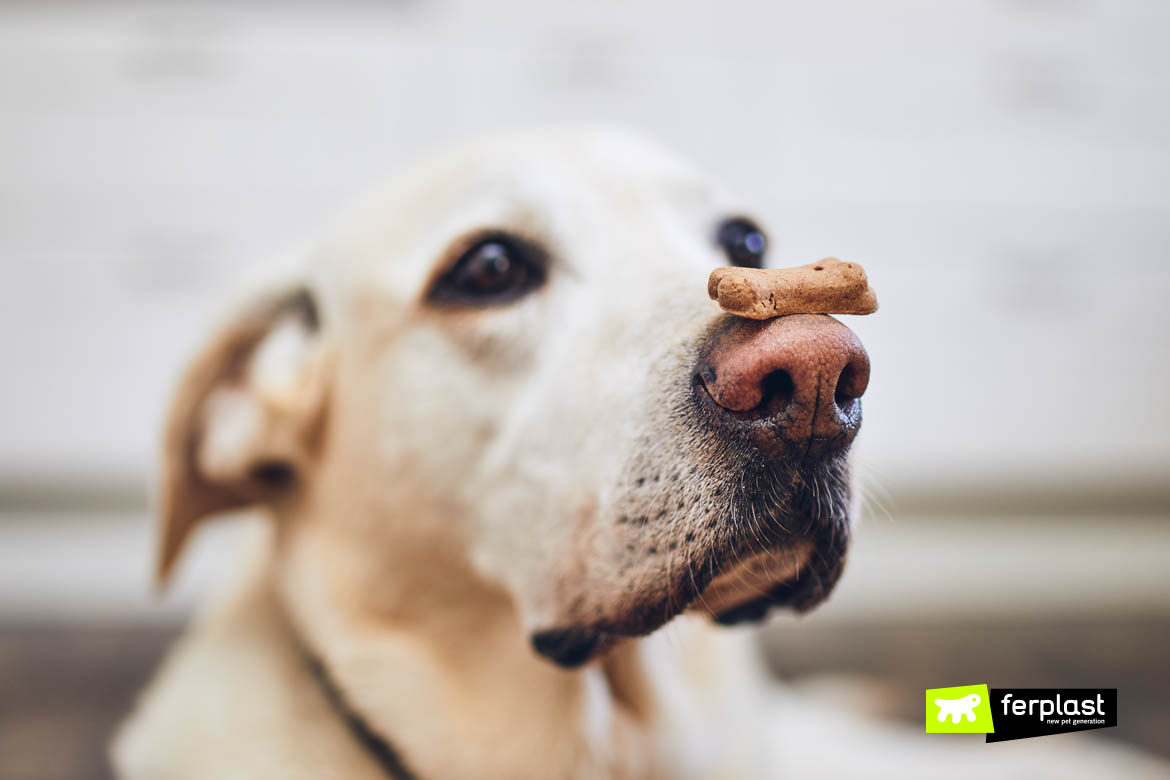 2. BISCUITS OF THE RIGHT SIZE
The size of the biscuit is very important because it must be proportionate to the size of the dog and his mouth. If the crunchies are too small compared to the dog, this will swallow them in industrial quantities and above all without chewing them: the food not crushed with the teeth, in fact, ends up weighing down digestion.
3. ANTI-SWALLOWING BOWL
To limit the greed of the dog, some special tools, such as the anti-swallowing bowl, may also come in handy. For example, the Magnus Slow bowl by Ferplast has a particular internal conformation, designed precisely to slow down food intake times, forcing the animal to eat slowly and with smaller bites, promoting a sense of satiety more quickly. Slow food intake improves digestion, reduces swelling and regurgitation, while limiting obesity. It is made of plastic so it is good for both dry and wet food and can be washed easily under the tap and with a sponge.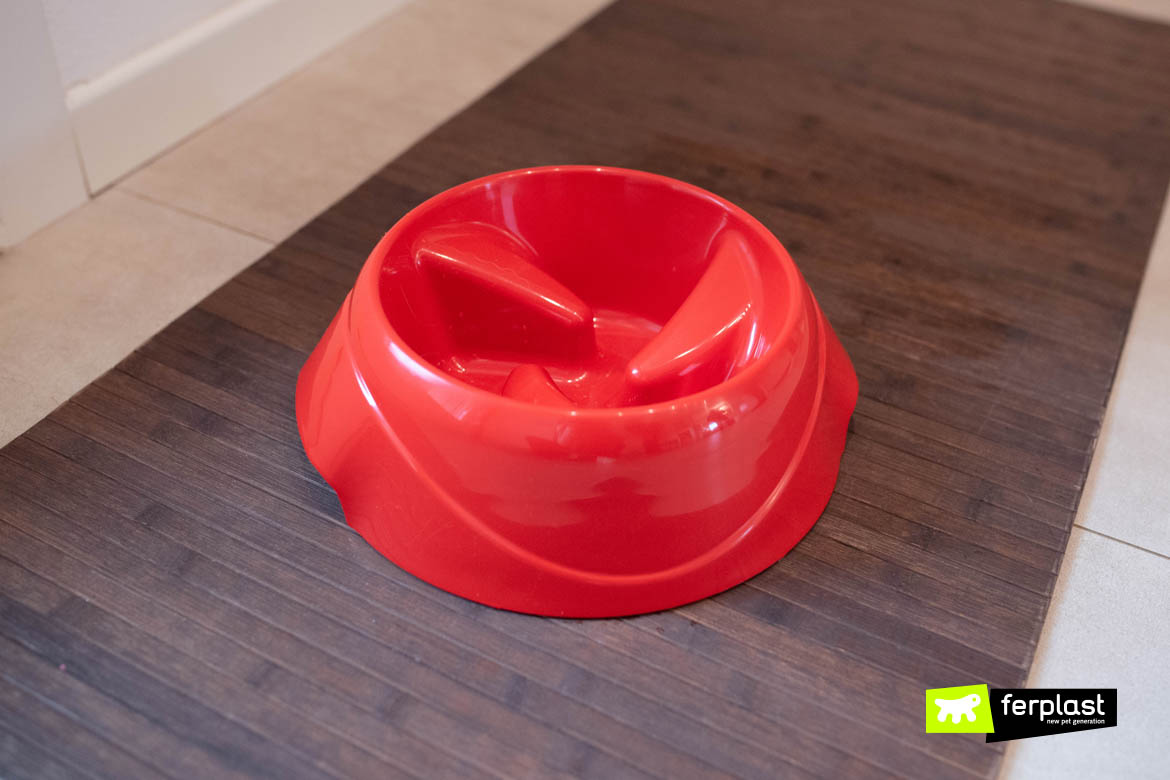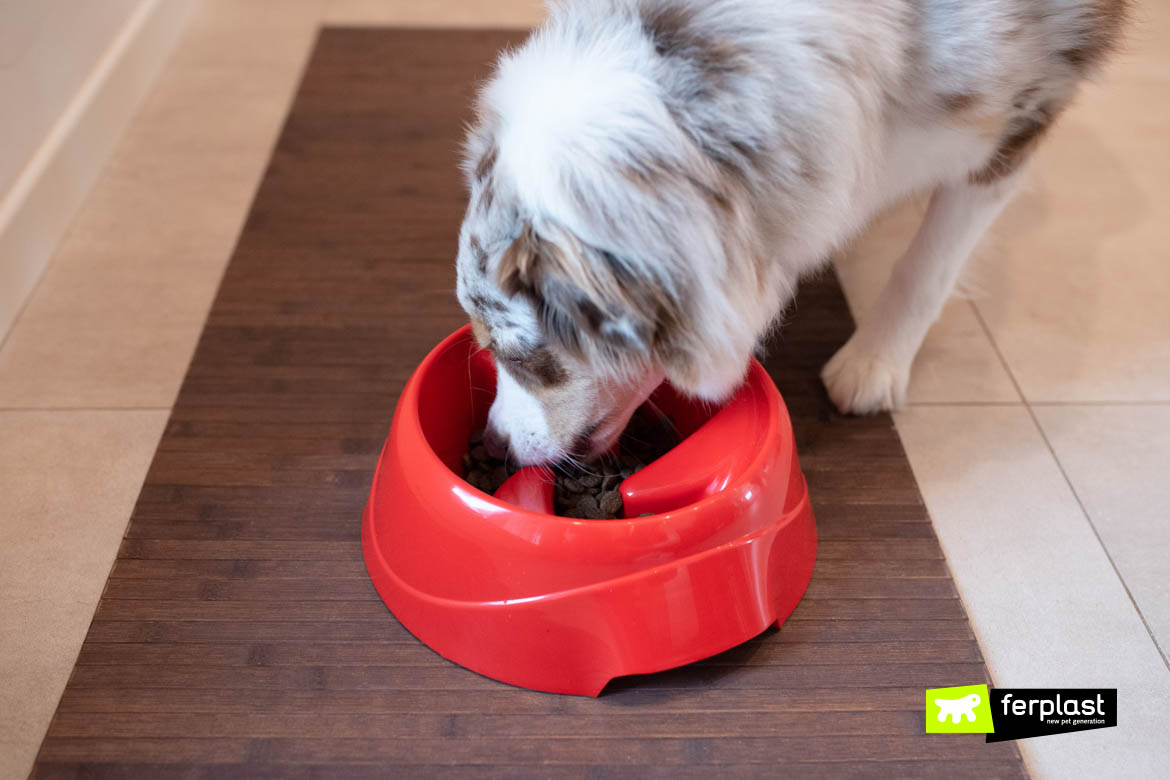 4. DO NOT TAKE FOOD AWAY FROM THE DOG
A good habit when the dog is eating is to avoid being near him by making him believe that we are there to take away the bowl before he has finished the meal. So never put him under pressure, otherwise the risk is that the dog will eat his food ration quickly.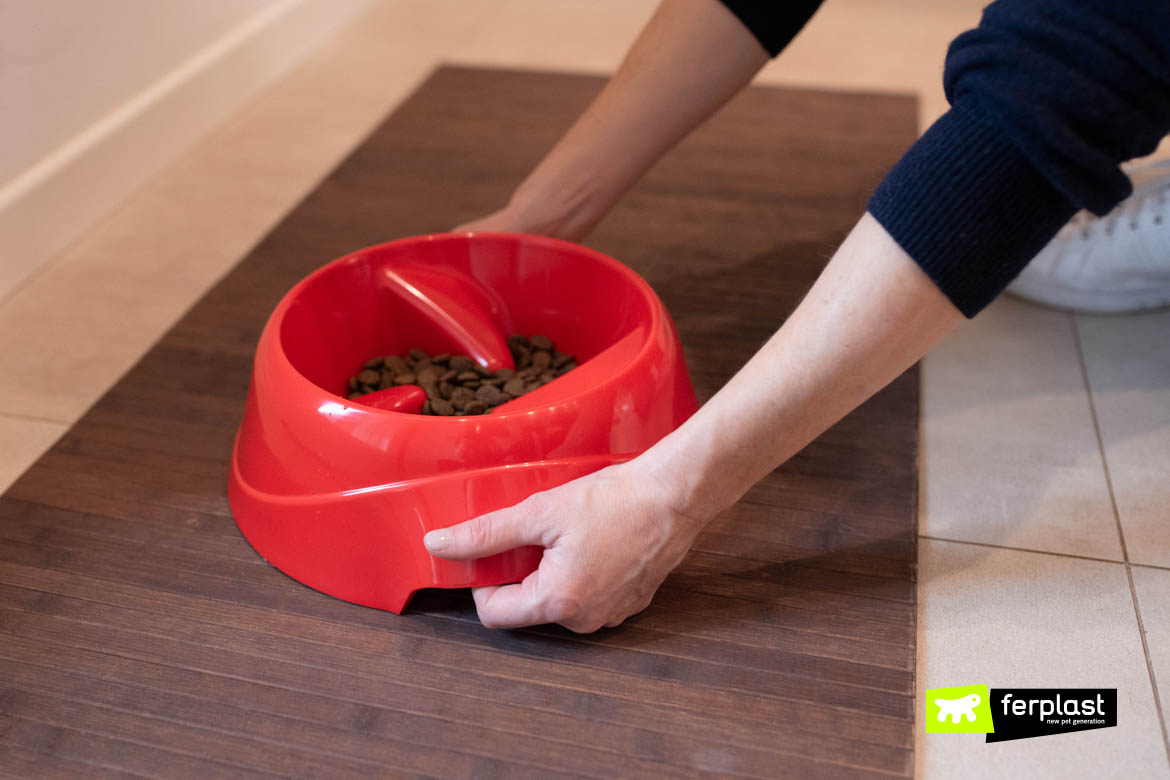 5. TWO MEALS A DAY
Balancing meals is the perfect solution to ensure that the dog is not hungry all the time, so it is right to give him two portions of food a day, one in the morning and one in the evening, but not too close to the time he goes to bed.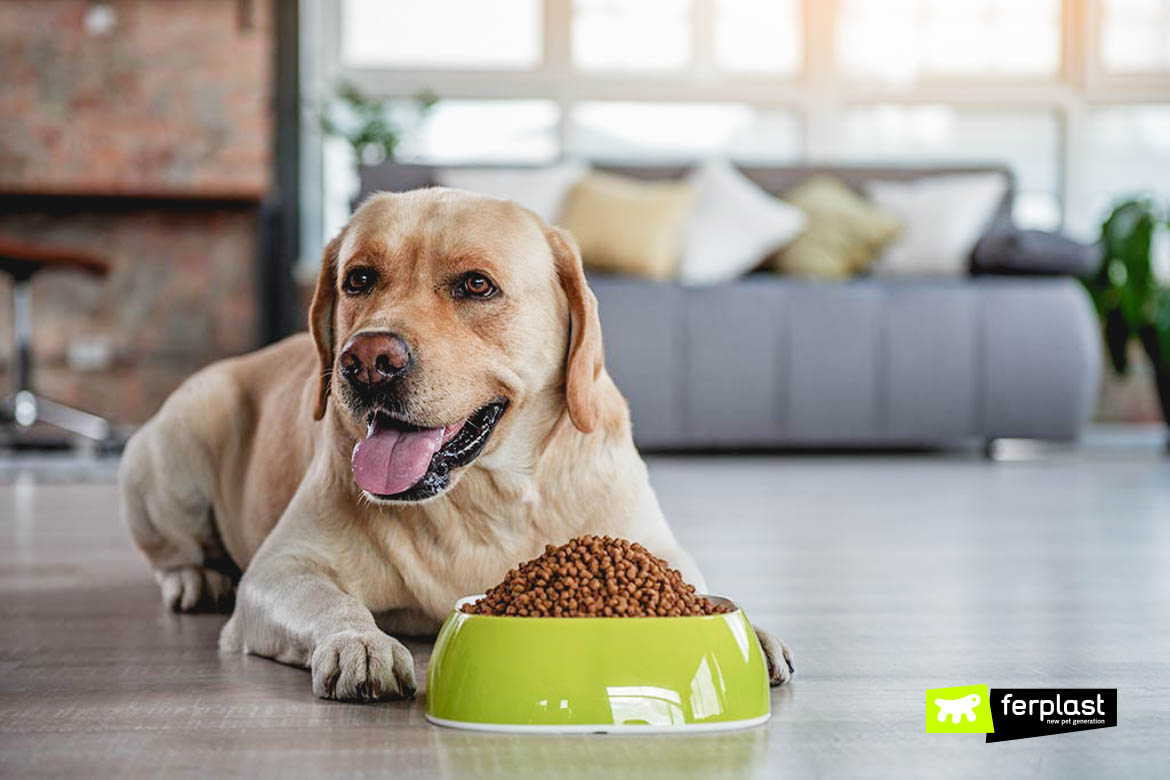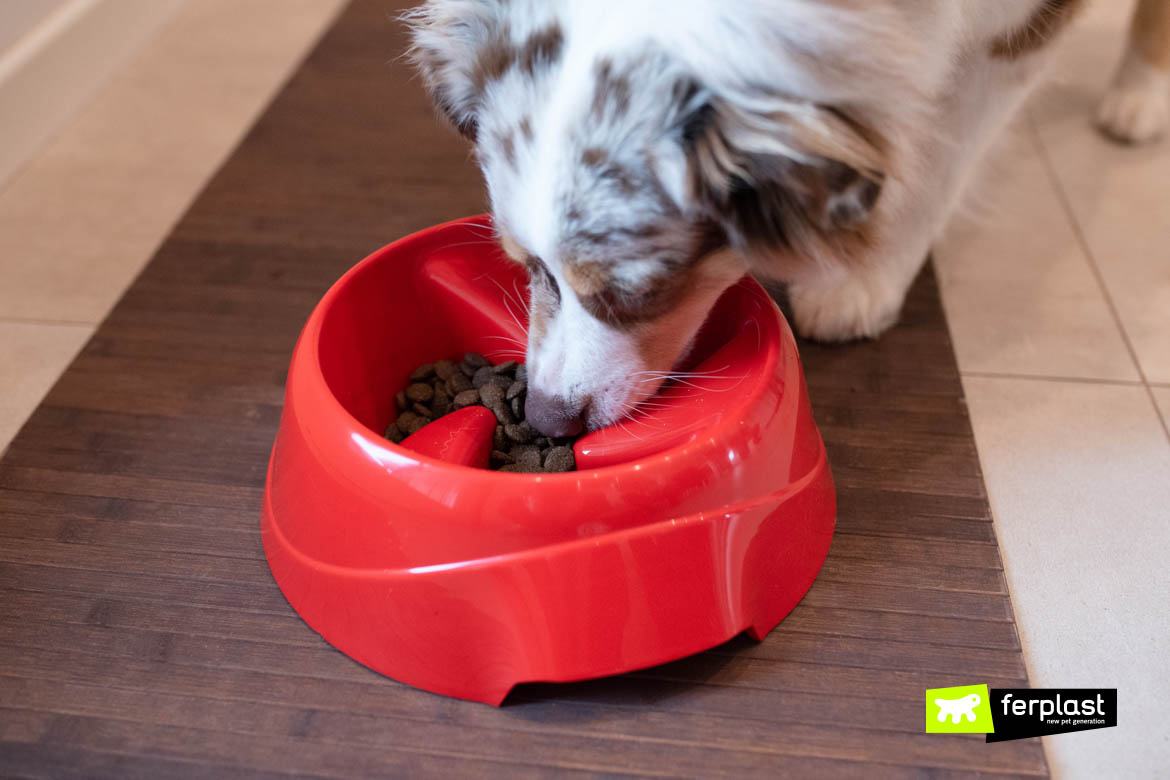 Even dogs can have problems related to nutrition, but they can be solved without great effort with the right precautions.