Have you ever been licked by your cat? You almost certainly must have been and you will also have noticed her rough tongue accompanied by a pleasant sensation! A cat's tongue is really unusual, very long, flexible and has a very rough surface.
Why is the cat's tongue rough?
A cat's tongue is entirely covered by protuberances, or papillae, which have a special hooked shape; they are shorter on the sides of the tongue and longer in the middle and are all facing the oral cavity. The taste buds on a cat's tongue are composed of keratin, which gives the tongue that rough, bristly appearance that causes a "sandpaper effect" when it comes into contact with the skin.
This very special structure is dictated by survival factors: in fact, cats use their tongue to brush themselves and remove any impurities from their hair, a fundamental aspect for eliminating all traces of odours that could compromise hunting or could turn them into the prey of other animals (felines have the wise habit of licking themselves after they have finished eating!).
The cat is a predatory animal by nature, so these filaments on the tongue also help to trap their prey and also help to tear the food and break it into small pieces more accurately when they are chewing.
Functions of the cat's tongue
The cat's tongue basically performs a variety of functions:
1. DRINKING WATER
The cat is only and exclusively able to drink thanks to its tongue: they bend their tongue backwards as if it were a spoon, dipping the tip area only into the water and lifting it upwards, sucking in the water at an incredible speed, before it can fall back into the bowl! This movement is very fast and, in fact, it seems that a cat can make 4 licking actions per second when it drinks.
2. TASTING THE FLAVOUR OF FOOD
Cats have a fewer taste buds compared to humans. This compromises their perception of tastes: in fact they are not able to recognize sweetness, but they are great fans of savoury tastes.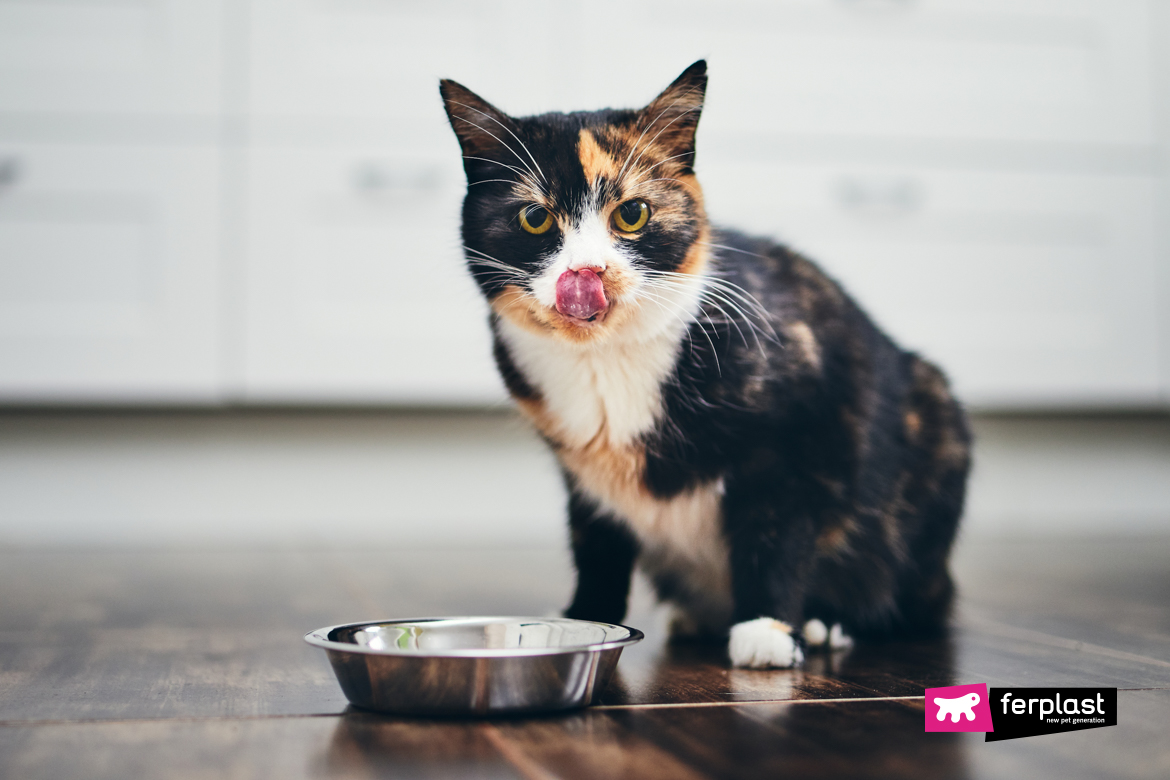 3. ADJUSTING BODY TEMPERATURE
When cats are hot, they cool off and restore their body temperature by licking themselves: in doing this, they wet their hair and the saliva evaporates, thus dispersing body heat and improving perspiration.
4. SPEEDING-UP CHEWING
The tongue plays an essential role in the chewing process. As we mentioned before, thanks to its tongue, a cat is able to strip the bones of its prey and eat faster.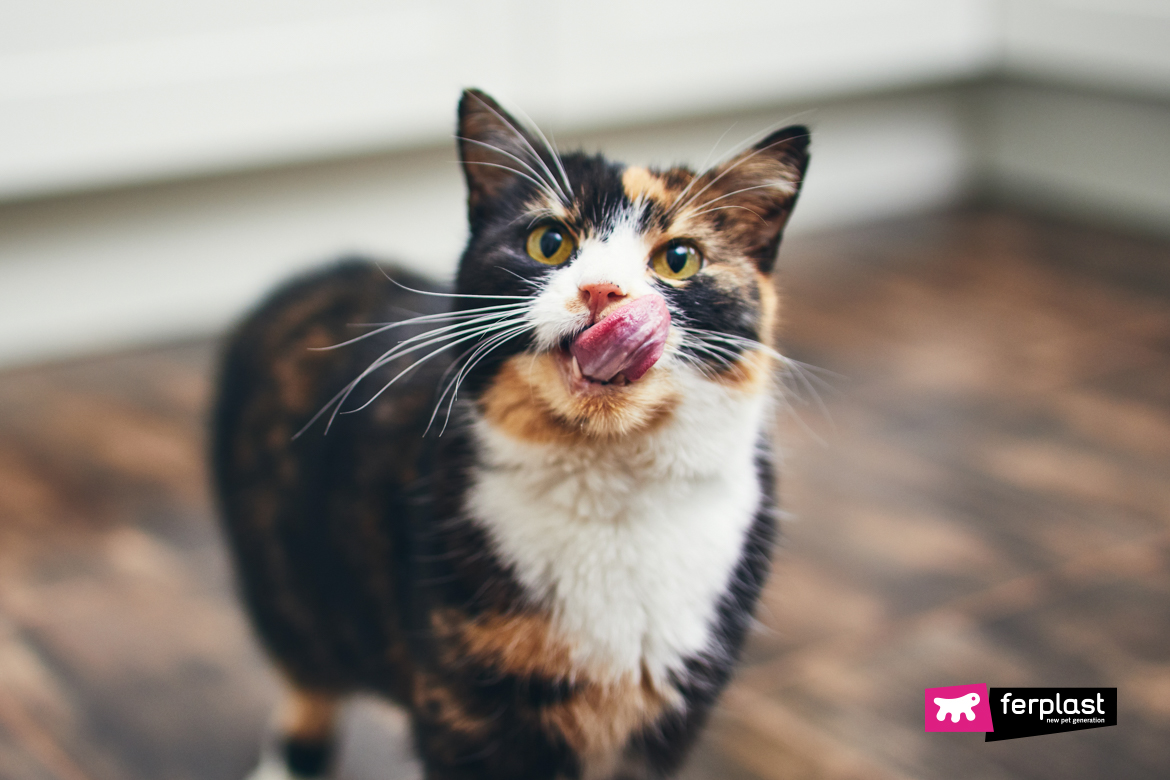 5. BRUSHING ITS FUR
The tongue is a kind of brush, thanks to which kitty cat comb and clean her fur, eliminating the dead and superfluous hairs and, above all, any traces of food after having enjoyed a feast. Unfortunately, during this grooming process, she risks ingesting some of her own hair left stuck on her tongue and this explains the famous hairballs that are often found in the feline digestive system and that can also be vomited.
6. STRENGTHENING THE KITTEN-MOTHER BOND
A mother cat usually licks her kittens as a demonstration of affection, but also to keep them clean and to help them "do their business".