Running with a dog is fun for Fido and for humans too, but before starting, it's important to know the basics to protect the safety of our four-legged friend and to carry everything needed for a run for two.

Why running with a dog?
Running with dogs is a fun pastime for both animal and dog owner. Jogging with your Fido is a combination of pleasure and utility. On one hand, it's a way to workout and, on the other, it is a way of spending time together. The dog-owner couple activity brings both physical and psychological benefits. Being in close contact with your dog has positive effects on your mood. It is also good for the dog to run with us, as a matter of fact, exercising prevents the risk of obesity, which is real if your dog is too sedentary.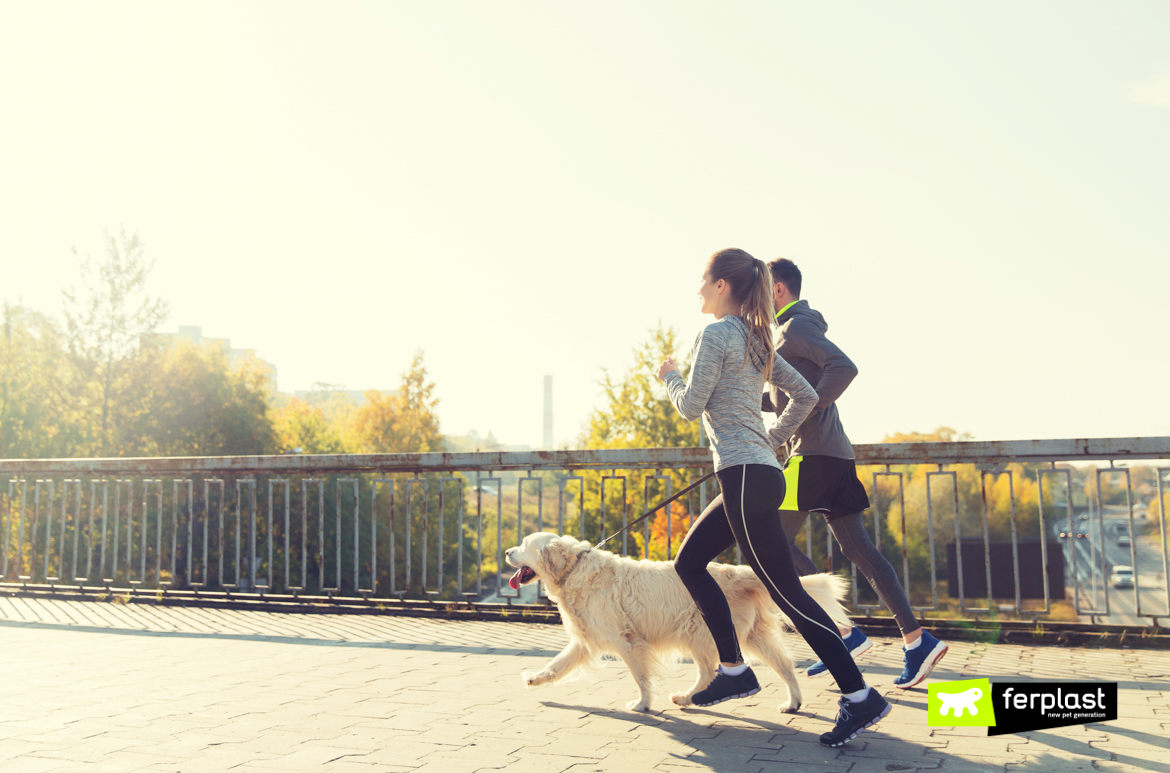 Start running with your dog
As with humans, dogs need time to learn how to run and keep up. Before you start running with your dog, it is important to teach him the basic commands that will help him to behave on the road. Then, before you start jogging, you should get your dog used to walking alongside you. It is essential that your dog learns not to pull on the lead to avoid tugging when running. It is advisable to wait until your dog is 9 months or one year old, depending on the breed, before you start training with him. Running with your dog is best done with an adult dog that is already well behaved.
What you need to run with your dog
When running with your dog, it is essential to use a good lead. The lead should be long and loose so that your dog learns to run alongside you. He will have to adapt to you, as our running is little more than a fast pace for Fido.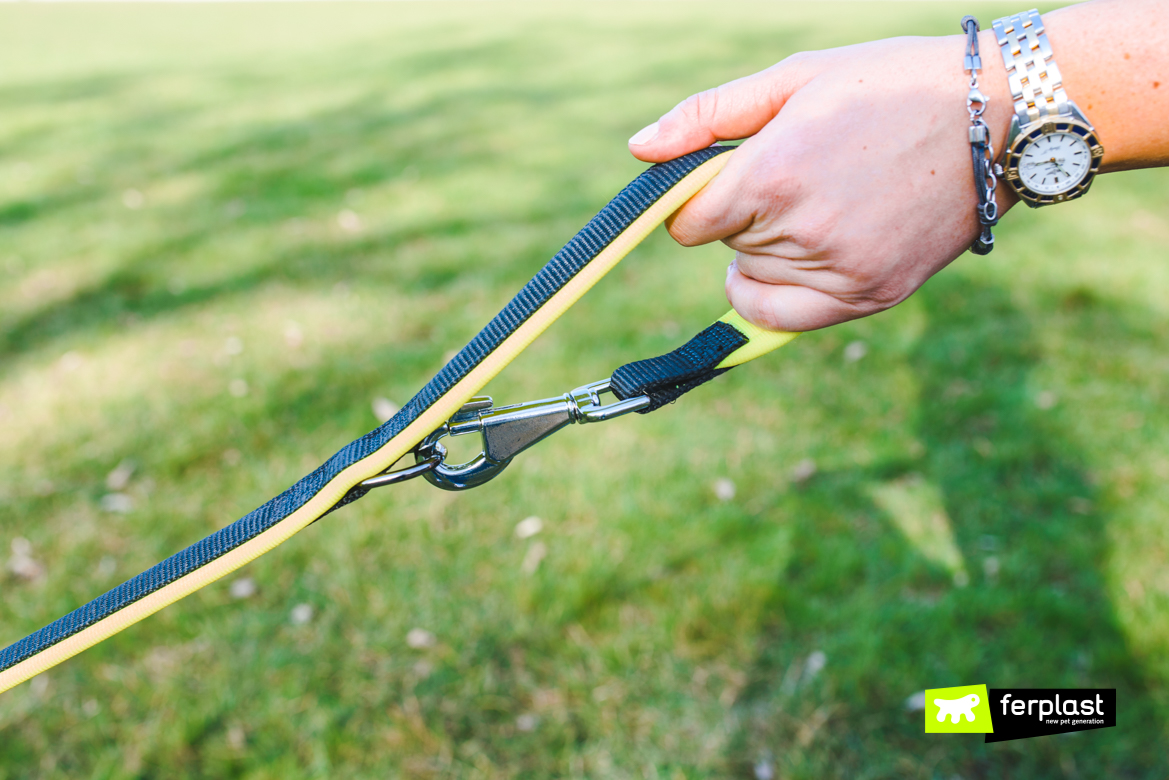 The right leashes to run with a dog
For a cool jogging session with your dog, you need the right equipment. To ensure a secure grip, it is advisable to have a lead with an ergonomic handle and padding, such as those in the Sport Dog Matic and Evolution ranges. Both provide a comfortable, firm grip and effective control over your pet.
Another accessory for running is the Ergocomfort Freetime, a nylon lead with a double automatic snap hook in techno-plastic, complete with adjustable, padded and reflective belt and storage bag. The carabiner, practical and easy to use, is equipped with a double-button opening system that prevents accidental release, for safe running with your Fido.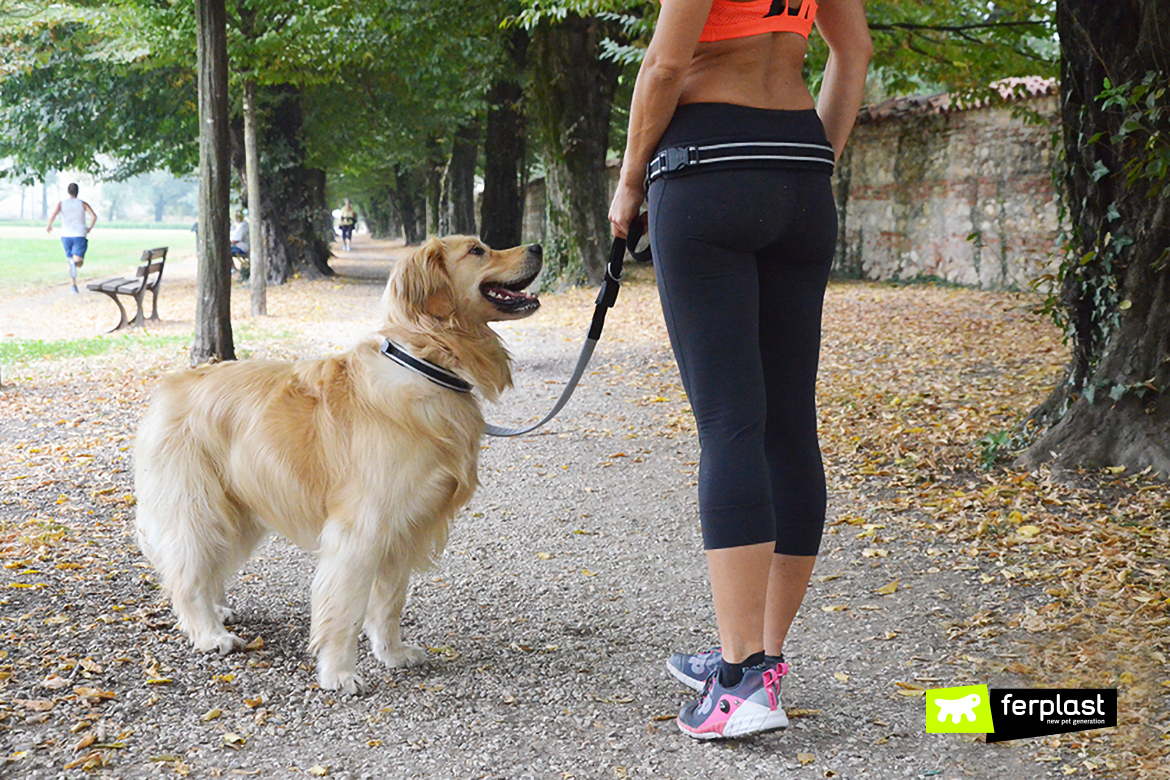 To avoid sudden tears and cushion any traction from the dog, an elastic fibre extension such as the Elastic Extension can be used. This is an elastic end that can be attached to conventional leads to make them stronger and ensure comfort for both dog and owner.
Dogs' harnesses to run with
It is important that your dog wears a suitable harness and avoids the use of a collar. The perfect harnesses for this activity are from the Agila and Ergocomfort ranges.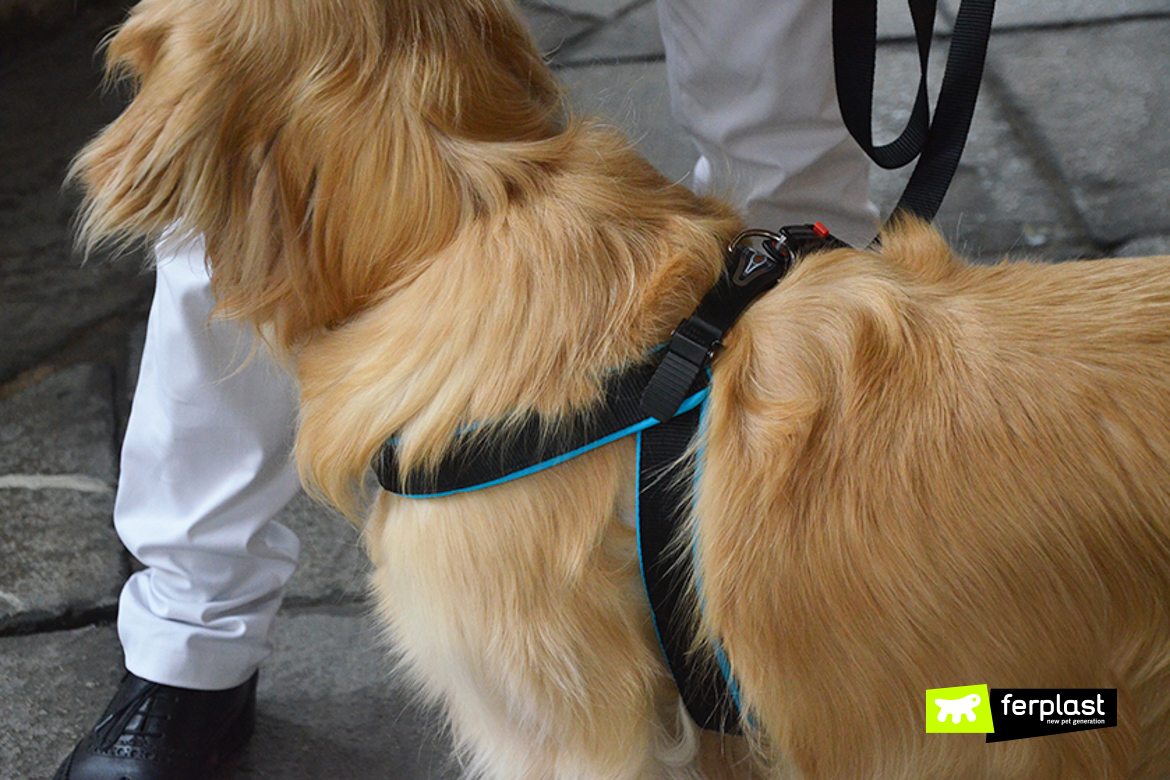 Agila Fantasy and Agila Fluo harnesses, available in different colours and sizes, adapt perfectly to your dog's size and are easy to put on thanks to Ferplast's patented double micro-regulation fastening system. They are made of sturdy nylon and have a soft padding to ensure comfort and freedom of movement.
Ergocomfort harnesses, on the other hand, have an ergonomic shape that allows traction to be distributed across the dog's chest without affecting the neck. In addition, they are equipped with a quick-release opening and closing system for easy donning.
Things to avoid when running with your dog
It is important to run with your dog and avoid chasing each other. This can lead to your dog becoming predatory and chasing other people or animals.
Always take your dog's well-being into account. Therefore, avoid running with your dog on hot asphalt and on roads with potholes and obstacles. If the dog runs on unsuitable terrain, its musculoskeletal growth may be affected.
Avoid running with your dog close to mealtimes and drinking too much water that could cause stomach problems.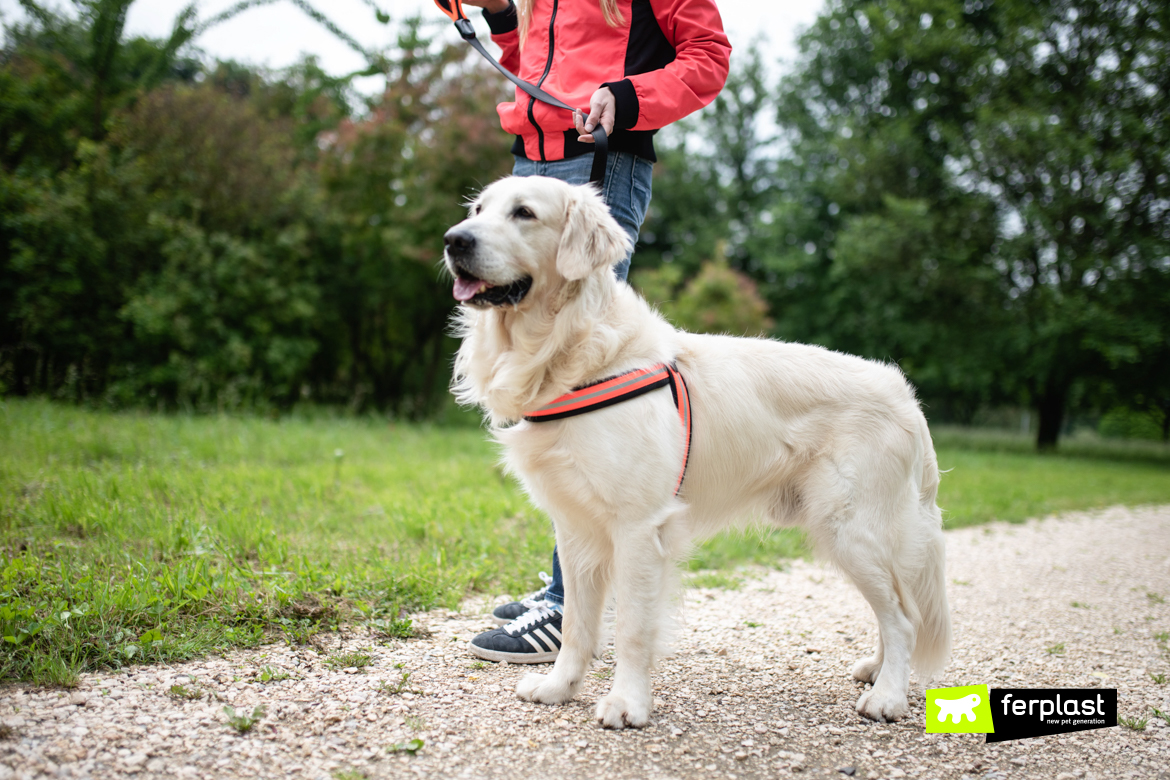 Running with your dog, then, is a great way of not giving up either sport or the pleasant company of our friend, but to do it you must be prepared and patient.