What will be the trends this season? Today's subject is fashion – not only what we'll be wearing ourselves, but also trendy collars, chest harnesses and leashes, to match our spring outfits.
CRAZY PRINTS
Prints, prints and more prints. Prints will be this season's must have, from irregular stripes to giant polka dots and bold flowers, not forgetting abstract motifs. Pick a look where prints are the protagonists, with a DAYTONA FANTASY chest harness and its two-colour ribbon, blue on one side and with an abstract print on the other. For lively dogs.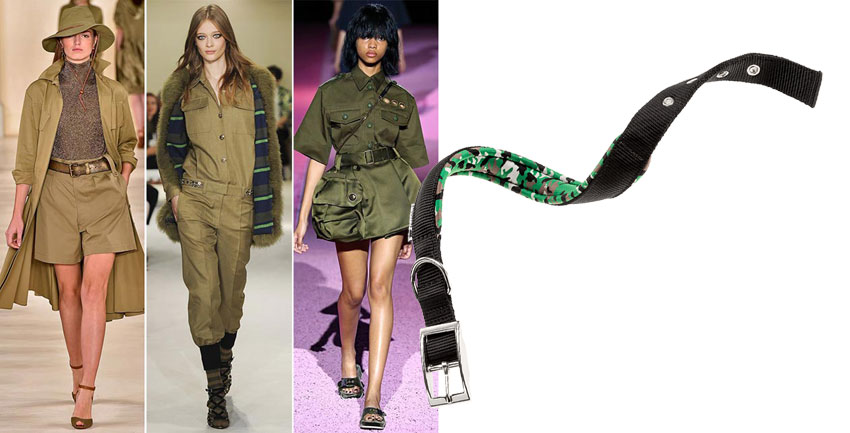 ARMY GREEN
Army green is still a trendy colour, after playing a main role in the past winter. Carte blanche to jumpsuits, maxi dresses, jumpers and skirts in this colour that reminds us of nature, but in its darker hue. Matches perfectly with the DAYTONA FANTASY collar and its two-colour ribbon, black and camouflage, also available as chest harness and leash. A cheerful print that is perfect for strong-charactered puppies.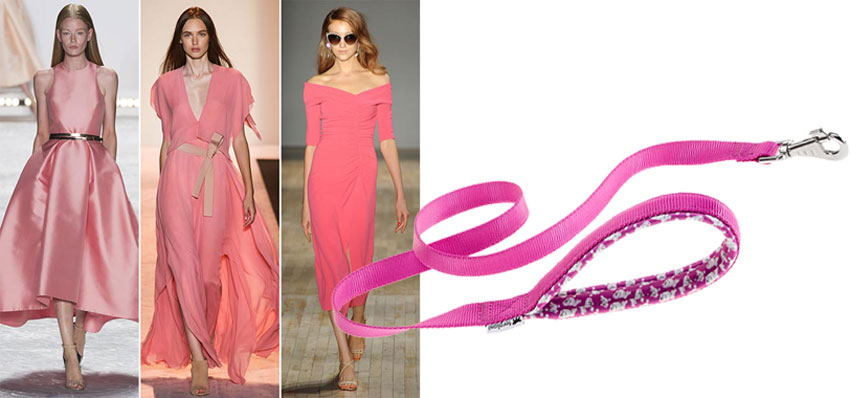 SHOCKING PINK
Pink makes a loud comeback in fashion as well as in make-up, with pink lips and nails and even hair, which may be coloured with washable products – perfect for modern Barbies. What else can't a Barbie live without? A leash in two colours: shocking pink on one side and a print of friendly dogs on the other side. Also available as chest harness and leash, for a dash of glamour for our furry friends.